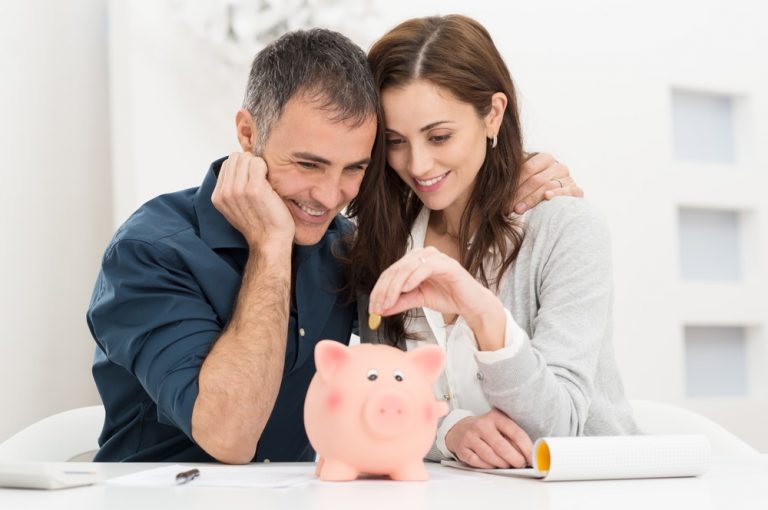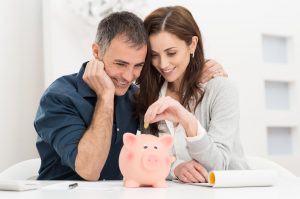 Here's our latest interview with a millionaire as we seek to learn from those who have grown their wealth to high heights.
If you'd like to be considered for an interview, drop me a note and we can chat about specifics.
My questions are in bold italics and his responses follow in black.
Let's get started…
How old are you (and spouse if applicable, plus how long you've been married)?
I am 40 and my wife is 39. We have been married 18 years (yes, we married young!) 🙂
Do you have kids/family (if so, how old are they)?
We have two amazing children: 12 and 10 years old
What area of the country do you live in (and urban or rural)?
North Atlanta, on the transition from urban to rural
What is your current net worth?
$1.73 million (including primary residence plus cash/investments)
What are the main assets that make up your net worth (stocks, real estate, business, home, retirement accounts, etc.) and any debt that offsets part of these?
Brokerage Account: $185k
Roth IRAs: $235k
401k: $185k
Health Savings Account (HSA): $20k
Cash: $62k
Incentive Investing Plan (Guarantee): $42k
Stock Options: $500k (based on current cap table, could be significantly more as company scales to exit or IPO)
Residence: $500k (mortgage free at 39 years old)
What is your job (type of work and level)?
Executive in Technology Company
What is your annual income?
Me: $170,000 base and $68,000 variable performance bonus.
Wife: My amazing wife chooses to stay at home where she serves as COO and also Principal and Teacher of our children (homeschool).
How did you grow your income so high?
I have been fortunate to make a series of moves in my working career that have consistently lead to more responsibility and multiple promotions, each time securing increasing compensation and responsibility.
What is your main source of income (be as specific as possible — job, investments, inheritance, etc.)?
My W2 employment. All dividends and returns are reinvested in my investment portfolio.
What is your annual spending and what are the main expenses you have?
As you can see in my asset breakdown, I have no mortgage. I also have no car payments because I pay cash for cars. (I just bought my wife a brand new 2017 SUV for cash).
As a result, my spending is quite low relative to my income. Not including Giving and Savings/Investing, I spend….
$5,000/month x 12 = $60,000/year.
The big Monthly Spending Categories:
Gas: $420/month (we take a lot of road trips)
Car Maintenance: $180/month (I set this aside for repairs in the future, new tires, recommended schedule, etc)
Clothing: $125/month (we buy a couple nice pieces/year that last.)
Eating out: $300/month (nice for us is Thai or Vietnamese)
Insurance: $300/month (home/auto/umbrella)
Medical: $300/month (family of 4)
Groceries & Miscellaneous: $1,600/month (my wife rocks)
Pocket Spending Money for me: $100/month
Pocket Spending Money for wife: $100/month
Property Taxes: $354/month (primary residence)
Lawn Care: $100/month (fertilizer, mulch, etc)
College Funds for children: $300/month (have done this since the 1st month they were alive)
Vacation: $167/month (we do a ton of long weekends – primarily camping)
Utilities: $377/month (gas, electricity, internet, water, trash)
There are other things like HOA, Term Life, Termite Bond, that are less than $100/month each.
This is presented as monthly, but obviously things vary somewhat month to month and I do an "envelope" model of budgeting across time.
How did you accumulate your net worth?
I started investing when I was 14 years old. Seriously.
My father literally had $20 in his pocket and my mother had $28 in her purse when they were married and both came from very humble backgrounds. They were both the first to go to college in their families. They both worked incredibly hard and diligently saved throughout their working careers (Navy Commander and School Teacher).
At a young age, my parents (my father primarily) instilled in me the principles of saving and investing. So when I was 14 years old, he took me to see his financial advisor who sat down and he explained my parents' financial plan to me and the projections for their net worth over time. By the end of the meeting, I had opened up an IRA and funded it with $2,000 that I had earned working that summer. Seeing a projection with millions of dollars in the future for a little bit of money now was amazing to me. I learned the magic of compounding interest and time.
When it was time to go to college, I was not able to earn any scholarship money because my parents had sacrificed since I was very young and had been investing $75/month in a UGMA account for me for many years. I learned this was considered a child asset for purposes of financial aid. So I was 18, that money became mine, and my parents gave it to me to use to pay for school. (It had grown to roughly $30,000). Because I understood the time value of money, I decided not to use it and let it keep growing.
So, I hustled in college – I worked side jobs and each semester I came up with enough money for tuition and books. My strategy was that I went to a 2 year community college (to save on tuition and lived at home to avoid room & board) and then transferred for my final two years to a very expensive private university who provided me with a partial merit scholarship taking the tuition from $20,000 to $5,000. I continued to live at home and commuted.
I graduated debt-free because I worked HARD during school – I even took a semester off for a crazy cool work opportunity and then had to make up for it by taking 20 hours/semester and summer school so as to graduate "on time" still in 4 years.
Not only did I graduate debt-free which is amazing itself, but because I didn't use the investment account that my parents had saved for me – I started out with $40,000 in net worth the day I graduated as that account had grown. I used some of that money for a 20% down payment on a small home when my wife and I were married.
Since the day I graduated college and got a "real job", I have consistently invested a % of my income – thinking back I believe I maxed out my Roth IRA and later my wife's Roth IRA every year.
I married extremely well! My wife was raised with a very similar family story – her father instilled in her a very similar mindset – no debt, buy what you can afford, save, invest. We married while she was in college, but I had already graduated. I paid for her college tuition and she worked some while in school as well. Together, we paid 100% of her college education and she graduated completely debt-free from a hyper competitive school with a 4.0 GPA. She is wicked smart and a hard worker.
She worked for five years to start out our family, and primarily worked to earn enough to buy her dream car: a brand new SUV for cash. We never let her income be a part of our budget because we knew she would not work long term so we lived exclusively on my base salary; never her money and never any of my bonuses.
When we were ready to have children, she simply stopped working and retired! 🙂 And we didn't miss a beat financially and didn't have to downsize.
What money mistakes have you made along the way that others can learn from (or something you'd do differently)?
Honestly, I don't think I would change a thing or would have done anything differently. We have been incredibly disciplined. Never paid a penny of interest, no student loans, house paid for/no mortgage by age 39, etc.
Sometimes we wonder what it would be like to "live like some of our friends do" – expensive cars, vacation homes, amazingly decorated houses, incredible furniture, exotic vacations, private school for children, massive homes. But they simply do not have $1.73 million in net worth and no mortgage like we do at age 40 and 39. 🙂 And I suspect a lot are in debt and many are stressed out. It is a pretty crazy feeling to know that you owe NO ONE anything.
We love the Dave Ramsey quote: "If you will live like no one else, later you can live like no one else."
It is a sacrifice now (but not really relative to the way that 99% of the rest of the world lives). I have a house for my cars! (a garage)
A third of the world lives on less than $1/day. People around the world are living on dirt floors tonight with no food or water. Most people reading this are Americans, and so by that simple fact we are blessed beyond comprehension.
What have you learned in the process of becoming wealthy that others can learn from (what can others apply to become wealthy themselves)?
1. Marry well.
My wife was raised very similar to my upbringing and perspective on giving, saving, and spending. She had no credit card debt. She had no student loan debt. She and I are 100% aligned on the following philosophies. She takes care of 85% of the life stuff so that I can focus on work stuff and earn what I do. I seriously do not know how people do life if both spouses work. I could not do what I do without her help.
2. Give, Save, Spend (in that order).
a. Give (11%) My wife and I choose to contribute a significant portion of our income to charity, and we do this first, right off the top as a percentage of our income (11% gross). We give a large portion of this to our church – one of the most innovative in the world, and we think there is no better investment or return on our money than here. We also contribute to some other non-profit causes in the world like clean drinking water for communities overseas.
b. Save (23% gross base or 50% of bonus gross): We "pay ourselves first"…before we pay bills and others. We pre-determine to save/invest 23% of base income and 50% of any variable income I earn. We max out Backdoor Roth IRAs, max out 401k, and then invest in a taxable brokerage account.
c. Spend: We spend what's left. We have NEVER designed our lifestyle predicated around earning 1 penny of variable income, even though I have obtained 90-140% of a bonus plan every year for 20 years. I believe in only spending what I have earned, so we spend bonus money AFTER I have it in my bank account on things that are "nice to have" and one-off expenses (i.e. fence, cars, trip, computer). I would love to save more and admire people who do, but once I pay taxes, give away 11% and save 23% of gross – I am living on half of my income as it is, so I'm good with that.
3. Never pay interest! (except mortgage).
I have literally never paid 1 penny of credit card, auto loan or any other interest, except for my mortgage that I paid off by age 39. I have had credit cards for 20+ years and have paid them off. Every. Single. Month. I once had an auto-draft go wrong and they charged me $18 of interest which I called and made them credit back because I will never pay interest. 🙂
4. Give appreciated stock to charity instead of cash.
Instead of giving cash to my church (and other non-profits), I transfer my most appreciated stock or securities to them, and use the cash that I would have donated to repurchase or purchase new stock. This resets my cost basis, avoiding capital gains tax in the future, and I get the full value of the stock as a write-off. Takes a little bit of work to calculate; I fill out the form and fax it to my broker who executes the transfer.
5. Leverage HSA as investment.
If your company provides a Health Savings Account, use it as an investment vehicle. It's like the best of a Traditional 401k (pre-tax) and Roth IRA (no tax on growth) all-in-one. I max it out and then pay for medical care out of pocket instead of using the money in the HSA now. Who is not going to have medical expenses in the future?
6. Get a 15-year mortgage and/or pay your mortgage off quickly.
I know the #s don't make sense in this low-interest environment and you can maximize returns, but I am already investing $50k+ annually/year! I decided to refinance my 30-year mortgage to a 15-year and my payment only went up $300/month. I did this in year 28 of the loan on my 3rd home, so I jumped down 13 years in one transaction saving hundreds of thousands in interest. Then I put a bonus against it and saved $32k in interest and shaved off 4 years (so then I was down to 9 years).
I could see a 10-year horizon, so I felt like I could actually see the light at the end of the tunnel, so I decided to make it a game – what could I do to pay this off as quickly as possible? I started just throwing any leftover money along with a one-time signing bonus when I changed jobs at it and paid my mortgage off Dec 2015 – at age 39! What did my wife and I do to celebrate? We went out for a nice meal and spent <$100.
I don't know if I would have chosen to do this instead of investing, but I was fortunate to be able to do "both" – I was maxing out my 401k, maxing out 2 Roth IRAs and did this. My philosophy was that the stock market might crash (and I could lose principal), but not having a mortgage was a guarantee return giving me tremendous flexibility and peace.
When you don't have a mortgage – you can virtually do anything for work because the amount of money needed to live on is pretty low. At any moment, I can quit my job and feel great about my financial situation or take almost any job since my base expenses are so low.
7. Teach your kids young so that they can get a head start.
My parents did this for me (and my wife's for her). By the time I graduated college, I had a Roth IRA and was already saving the max.
My kids have 3 jars on their dressers with labels on them for "Give", "Save", "Spend". Every single time they earn or are given money, they break it down: 10%, 20% and 70% respectively. They think this is normal and love it.
When our kids were small, I always paid them in increments that broke down this way easily so they could learn to do the math. My 10 year old just this week hit $1,000 in his savings. 57% of American adults don't even have $1,000 saved. My 12 year old has her own Roth IRA opened in her name. She puts 100% of her baby sitting money in it and I pay her back dollar for dollar in cash so she still has her money to Give, Save, Spend.
I sit down with my children and show them their returns in their savings accounts and Roth IRA accounts. They think it is crazy cool that they own part of Apple, Facebook, Amazon and other companies through their Vanguard Total Stock Market Index Funds.
What are you currently doing to maintain/grow your net worth?
Stay the course with my investing strategy as laid out above. Continuing to do with an 8.7% return will put me at ~$5.3 mm by age 55 and ~$8.3 mm by age 60.
However, even if I stopped investing today and invested zero additional money, my current investment portfolio is projected to grow to ~$4 mm by the time I am 55 years old and ~$6mm by the time I am 60 years old (assuming ~8.7% return).
This shows the power of starting early! At age 40 (when a lot of people start investing), I could stop and be totally fine.
Do you have a target net worth you are trying to attain?
I have always wanted to retire young. I remember setting a goal to be retired by age 50 when I started investing at age 14.
My Target Number is $3 mm. At 4% safe withdrawal rate that throws off $120,000/year.
That is 2x what I spend today, so that should give us some buffer. 😉
If I keep investing at my current rate, I will achieve $3 mm by age 50 (10 years). If I stopped investing today, my current portfolio would obtain this at age 52 (12 years).
What are your plans for the future regarding lifestyle (for instance, will your net worth allow you to retire early, downsize jobs, etc.)?
I have recently been toying with the idea of quitting my high stress job as a software executive and taking a step back to do something that would allow more freedom. It would be amazing to see if I could transition from focusing on "making money" to "making a difference" in the world.
The question I've been wrestling with is: "Could I take all the best practices from leadership, strategy, finance, operations, HR, sales, marketing, etc. and help non-profits go further, faster in their missions?"
Is there any advice you have for ESI Money readers regarding wealth accumulation?
Give, Save, Invest. Pick a % for each bucket. Stick to it for 20+ years. The best time to start this was 20 years ago. But the 2nd best time is to start TODAY.
See my other learnings above.