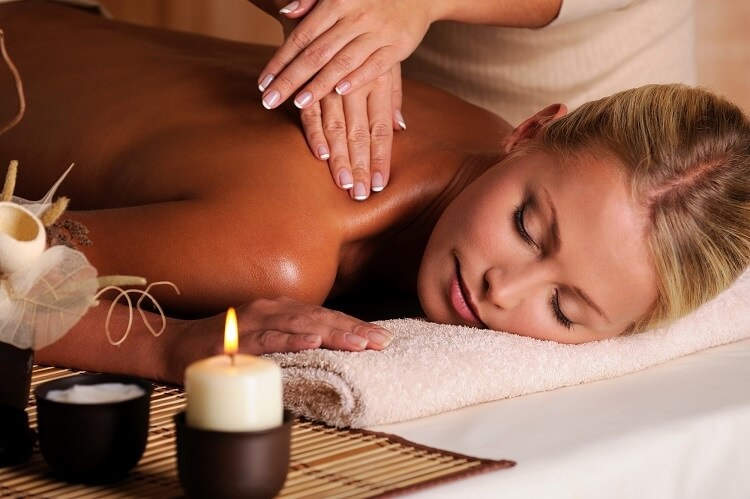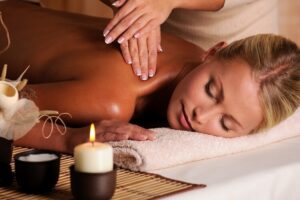 Here's our latest interview with a millionaire as we seek to learn from those who have grown their wealth to high heights.
If you'd like to be considered for an interview, drop me a note and we can chat about specifics.
This interview took place in January.
My questions are in bold italics and their responses follow in black.
Let's get started…
OVERVIEW
How old are you (and spouse if applicable, plus how long you've been married)?
I am a 49 year old single female.
Do you have kids/family (if so, how old are they)?
No children.
What area of the country do you live in (and urban or rural)?
I live in a suburban Midwestern town.
What is your current net worth?
$1.33 million
What are the main assets that make up your net worth (stocks, real estate, business, home, retirement accounts, etc.) and any debt that offsets part of these?
My net worth is composed of retirement accounts (Roth 401K, traditional IRA, and Roth IRA), as well as home equity, HSA, and checking/savings.
The only debt I carry is a very small balance each month on a credit card that is always paid in full. I prefer to use a credit card as a payment solution for my everyday expenses because of the fraud protection. I've had a debit card compromised in the past and it was very stressful dealing with my bank and waiting/hoping to be reimbursed.
IRA: $819,000
Roth IRA: $108,000
Roth 401K: $19,000
Home equity: $125,000
HSA: $23,000
Checking/savings: $236,000
All amounts rounded to nearest thousand for simplicity. I don't count my car value because it is only going down.
EARN
What is your job?
I have worked in admin/clerical in the last 30 years.
What is your annual income?
Currently my salary is $43,000 per year, but I get some small bonuses of $1000 total per year, and I get about $900 in bank interest yearly.
My employer contributes $900 per year to my HSA.
My current roommate pays me $500 a month plus half the utilities.
So my total annual income is just shy of $52,000. Each paycheck is $1094.76 net.
Tell us about your income performance over time. What was the starting salary of your first job, how did it grow from there (and what you did to make it grow), and where are you now?
My first "grown up" job at age 18 paid $5 per hour and I asked for and received a 50 cent raise after 6 months.
I finished community college and moved on to a better job at a medium sized company that started at $7.11 per hour and ended 27 years later paying me $25.09 per hour. I worked some evening, holiday, and weekend hours to get the shift differential. I did work a lot of overtime in some years at my old job, but to date my total annual income has never exceeded $70K.
So my income has ranged from $10K to $65K yearly over my working career, currently at around $52K.
I used to cash in PTO hours every year at Christmas time which was nice, but my current company does not allow that.
I haven't been very aggressive in growing my income because I like my current coworkers and benefits package, and I feel my current financial situation is good enough. Expending further time and mental energy to try and earn more money does not appeal to me right now. I guess you could say I am doing Coast FIRE.
What tips do you have for others who want to grow their career-related income?
Take a little time to take a career assessment quiz that will help you identify your strong points.
Try to boost your income with a practical degree while you work full time; look into community college/vocational programs like accounting and nursing, or certifications for IT jobs. I think apprenticeships in the skilled building trades are a good idea because you get paid while you learn the trade.
Avoid expensive schools and degrees that don't have a good ROI.
Look for a job that may reimburse you for one or two classes per year so that you can graduate debt free, that's what I did.
And of course there are always temporary side hustle jobs to supplement your income.
What's your work-life balance look like?
I am currently very satisfied with my work schedule as it is very predictable with virtually no holidays, weekends, or evening hours required.
My workplace is only 15 minutes from my home which is an easy commute.
I take more PTO time now than I ever have in the past which has been nice.
My job is pretty chill most of the time, and my supervisor is fair and pleasant. I feel very fortunate and blessed with where I am in life right now. I am a very simplistic, minimalist kind of person so I am content with small things like a long walk on a nice day or pizza and Netflix.
Do you have any sources of income besides your career? If so, can you list them, give us a feel for how much you earn with each, and offer some insight into how you developed them?
In the past I had a REIT that was pushing out a few thousand per year, but I sold it in January 2020 when it was at a 10 year high.
For about 21 of the past 30 years I have had roommates to split expenses with, which enabled me to build my savings.
I get around $900 per year in bank interest right now.
I get two $500 bonuses at work each year.
SAVE
What is your annual spending?
Currently I spend monthly:
Discretionary: $400
Property tax: $87.37
Utilities/Internet: $135 average for my half
Car insurance: $28
Ting cell phone: $17.69
Homeowner ins: $28.25
Gym fee: $13.25
Car tags: $10
Netflix: $7 for my half
Roth IRA: $583.33
HSA: $208.33
Vacation fund: $208.33
Health/dental ins and 401K: comes out of my checks (premiums total about $82 per check)
Lawn care: Roommate mows the very small yard and I do all the dishes.
What are the main categories (expenses) this spending breaks into?
Discretionary includes groceries, gas, hair cuts, oil change yearly, toiletries, gifts, clothes, one pair of tennis shoes yearly, and any small miscellaneous things that come up like smoke detector batteries, getting a key copied, postage, etc.
All excess money at the end of each month goes into savings.
I take about $500 a year from my HSA for a mail order Rx from Canada.
Big ticket items like car repairs, new laptop, emergency stuff, and etc. comes from savings.
I like to load up my savings, it's kind of like a video game at this point. I know my budget is kind of basic, but it just seems easier to put all my excess funds in savings. I like extra margin, it makes me feel more secure.
I usually end up pulling about $2000 per year from savings. The vacation fund is partitioned out into a separate savings bucket.
This budget and spending plan is what works for me.
Do you have a budget? If so, how do you implement it?
My written budget is the same as my expense list and I follow it fairly strictly.
Writing out a budget showed me how to assign each dollar its job every month. Before I had a budget my strategy was to just pay my bills first and then whatever was left was fair game to spend on whatever I wanted, but then I had no savings for future needs and wants and any emergency that came up just went on a credit card.
My radical change was implemented in a New Year's resolution in 2005 and the phenomenal results cemented my budget habit thereafter. It took about 2 years to get out of approximately $20K in debt, and then I saved and saved and paid cash for a modest home in 2016.
What percentage of your gross income do you save and how has that changed over time?
I started out at age 21 only saving about 1% of my salary, but over time increased it to 50-60% which consists of 401K, Roth, HSA, and monthly regular savings. Holy smokes this is the first time I figured this up, I didn't even realize this!
Through my 20's my savings rate was very low, then at age 30 I realized it was time to smarten up and change my life which included kicking my 401K contribution up to 20% for about 10 years to try to make up for the folly of my 20s.
What's your best tip for saving (accumulating) money?
I've found the best and most powerful tool to save money is automatic contributions from your paychecks to a 401K, and DO NOT cash it in for any reason until you are at least 59 1/2!
Roll those old 401K's to Vanguard or Fidelity and let it grow steady through bull and bear markets.
Contribute at least up to the match, and then load up a Roth IRA on the side as much as you can.
Fund an HSA if you qualify for it.
Save tax refunds.
A low cost of living area may seem unappealing to some people who think there is no culture or amenities, but it has worked out very well for many people including myself. Many high cost of living places have high crime and high traffic, etc.
This is all standard advice but it WORKS!
Another powerful savings tool is to NOT take out loans for anything except a house, and even then make sure your mortgage payment is only 25-28% of your monthly take home pay. In hindsight I realized all the loans I took out were not really necessary and I could have made do with less or saved up to buy the furniture, cars, clothes, shoes, jewelry, electronics, travel, and other miscellaneous stuff that I wanted at the time. It still makes me ill to think of the money I wasted on interest.
What's your best tip for spending less money?
Stick to a realistic/sensible budget and adjust your housing and transportation expenses to be "right sized" for your income level. I've been house and car poor in the past and it is NOT pleasant!
Challenge yourself with games like a no spend week or month. I have done no eating out months just to see if I could do it, and found cooking at home actually tastes better and is a better experience overall than a crowded noisy restaurant with slow service.
When I was digging out of debt I would load up on whatever groceries were on sale each week, like boxes of cereal, eggs, etc. I would eat large bowls of cereal for dinner with a big dollop of peanut butter for protein, or make a huge pot of chili with extra beans that would feed me all week. My favorite discount grocery store is Aldi.
I use the safe driving app to get a big discount on my car insurance.
I keep a running list of things that maybe I would like to buy, and I wait a week or two and about 85% of the time I cross the item off the list as it no longer seems worth purchasing or I've lost interest in it.
I embrace my grandmother's advice to use it up, patch it up, or do without.
I split the cost of a Sam's Club membership and yearly tax software with a family member.
What is your favorite thing to spend money on/your secret splurge?
My favorite splurges include massage/spa treatments, getting my hair washed and styled, ice cream treats, take-out subs and pizza, live theatre experiences, and I always get myself a box of my favorite chocolates for Valentine's Day!
I splurge a little more often now than I used to, but have to be careful it doesn't get so routine that it's not a treat anymore.
About once a year I hire a housekeeping service to do some deep cleaning and it is worth every penny. 🙂
In the past I took a nice vacation at least once a year, and I hope to begin traveling a bit once the planet gets back to normal from the pandemic.
INVEST
What is your investment philosophy/plan?
My philosophy has been to dollar cost average via payroll deductions up to the company match and invest it in good mutual funds and index ETFs.
Outside of that I max out my Roth IRA and HSA each year.
Some of the funds I have include VOO, VDC, BRK-B, VYM, and a little bit of NRZ in my HSA.
I do feel my savings account has grown too high and some should be invested, but I just don't know what to do right now, I feel perhaps there may be a large ticket item I may want to purchase like an upgraded home or something. If I put the excess savings into VOO then I am certain the market will crash and it will be 5 years before I can touch that money and what if I need it before then?
What has been your best investment?
My saving grace has been dollar cost averaging into mutual funds and index ETF's, starting young.
Dave Ramsey says only 22% of single stocks make money and I have found he is right. A basket approach with good mutual funds is the best way to build wealth.
What has been your worst investment?
My worst investment was ATP, a small oil company that went belly up after the Gulf oil spill mess.
Coming in second is a REIT called CIM that I rode for 10 years and it was a farce when it was all said and done.
I also lost $4823 on General Motors in 2008 when they went bankrupt.
Looking back, I also wasted money on whole life insurance for a short period of time.
I wasted 10 years and $50K in single stocks; if I had just put my money in VOO all those 10 years I would be WAY AHEAD.
What's been your overall return?
I have no idea how to calculate my overall return as it's been spread out over 30 years with four different companies, and it seems like as long as everything is going well I just let it go.
One of my current statements says my return has been 15.2% and the other account says 17.7% but I don't know what time period that is.
I find these statements very confusing and just a huge jumble of numbers. I just check the contributions and allocations for accuracy. I've saved as much as I can comfortably do and I hesitate to consult a financial advisor because I did not have a great experience with Edward Jones in the past.
It took me a long time to realize that the money I worked so hard for is just a pawn to most financial advisors to exploit for their own purposes, and if I lose my money they don't care.
I did look at my Social Security records and am somewhat pleased to see that my current net worth is almost the same as my career earnings, so I guess I have not messed up too badly. I am sure there are people who have made far more money than me and have not a dime to show for it.
How often do you monitor/review your portfolio?
I calculate my net worth every New Year's Day to see how everything is doing, and then in June I check in again. It's pretty much on autopilot.
I have a large savings that nags at me to invest part of it, but I am paralyzed for now in fear of the political climate and my past disastrous investments.
NET WORTH
How did you accumulate your net worth?
The bulk of my net worth is retirement accounts which I started contributing to at age 21 1/2, although I didn't really get serious with it until I turned 30.
I initially invested 70% in mutual funds and 30% in bonds and it just kept growing. When the market crashed in 2008 I just held steady, and in a bizarre stroke of luck at the bottom of the market in early March 2009 I threw all the bond money into the mutual funds.
In the pandemic crash of March 2020 I held steady.
I never set out to become a millionaire and it still seems unreal that it happened, but I never understood the power of compounding until the last 5 to 7 years or so.
I did inherit $9K from my grandmother a few years ago. My mother usually gives me $200 every Christmas.
Mostly I've just worked steadily since age 17. I'm just a simple and practical Midwesterner, and I grew up in a lower middle class family, in a small town. Three of my grandparents were Depression era frugalists.
What would you say is your greatest strength in the ESI wealth-building model (Earn, Save or Invest) and why would you say it's tops?
My strength is definitely saving because I'm really not confident with investing and I haven't earned tons of money in my career.
Even when I was spending all my take home pay in the past, I still felt it was important to save via dollar cost averaging (pay yourself first concept).
As a kid I always wanted to have a few dollars in my piggy bank for emergency candy money, LOL!
What road bumps did you face along the way to becoming a millionaire and how did you handle them?
The biggest obstacle has been myself in the sense that I kind of wandered in the desert so to speak before I finally focused on improving my life. I still have to remind myself that I am doing okay and that nobody has a perfect life journey, so I don't need to beat myself up further about mistakes.
I struggled with peer pressure to kind of do what everybody else does with money and borrow a lot. Going against the grain to pay off my debt and save for a house was met with some mockery by a few coworkers and family members.
What are you currently doing to maintain/grow your net worth?
I continue to contribute 5% each paycheck to my Roth 401K with a 5% match.
I max out my Roth IRA and HSA each year.
The rest of my retirement is just compounding on itself.
Each month there is still leftover money after all that which is put in savings. I feel like at some point in the last 5 to 7 years the compounding became more evident and it just amazes me that it kind of just plows ahead on its own. I finally understand how Warren Buffet has become a multi-billionaire.
Do you have a target net worth you are trying to attain?
Once I hit the million dollar mark my philosophy is to just kind of keep doing what I'm doing and see what happens. No specific magic number comes to mind.
It seems like my retirement will be decent.
Although I am very happy with what has happened, it just doesn't seem that real or tangible yet. It's hard to believe my net worth at age 17 was actually in the negative by $10,000 due to a car loan, and at the time $10,000 was an amount I felt was insurmountable to pay off. I used to think if I had $10,000 in my bank account I would be rich!!
How old were you when you made your first million and have you had any significant behavior shifts since then?
I was 47 years old.
Since hitting the million mark I have kind of relaxed and become more at peace with myself. I feel like I fought a good fight and now I am coasting. It feels like I have lots of options open to me now, but I just can't decide what sounds better than what I am doing now.
I treat myself more now and let myself dream bigger.
What money mistakes have you made along the way that others can learn from?
Definitely the single stocks were all a bad idea, and the three car leases I have had.
At one point in my mid 20s I bought a fixer upper house that was a giant mistake.
Whole life insurance was a very poor investment.
Taking out loans for furniture, electronics, jewelry, and other big ticket items was definitely all regrettable.
Pretty much anything you spend money on there is some way to find cheaper alternatives that are just as good.
For example, I used to buy pricey skin care products but found drugstore versions that are far less expensive and good or better than name brand.
The only thing I don't regret spending money on in my 20's was traveling, although I would have done it with cash if I had it to do all over. But I have a lot of good memories from those trips, and I was young and healthy so traveling was easier.
What advice do you have for ESI Money readers on how to become wealthy?
Really the best thing for the average person is to dollar cost average into mutual funds over a period of time, and live within your means.
I like Dave Ramsey's plan and I pretty much follow his plan except I still use a credit card for groceries and gas. I know he says you tend to spend more that way, but I am super strict with myself because I do think he is right about that.
FUTURE
What are your plans for the future regarding lifestyle?
I would like to semi-retire at age 57 and just work maybe 20 hours a week.
There are a few industries I would like to try out by working part-time and if I don't like them it won't be a big deal to move on to something else, and maybe I will find something I really like.
What are your retirement plans?
I want to focus more on personal care and my health, and I want to get my house fixed up a bit.
I would like to take at least one big trip per year. A Viking river cruise sounds good. Spending six weeks in Florida every winter sounds good too.
I would like to volunteer a few hours a week at a local food bank and an animal shelter.
I would like to maybe help people with their finances on a volunteer basis.
I would like to take some dancing lessons and enroll in some college classes on a noncredit basis.
Maybe I will find a cute little dog to adopt at some point.
Financially I should have Social Security, my IRA funds, and my bridge/savings account.
I feel the wisest plan at this point is to dollar cost average out of my IRAs the same way I got in to them, until I hit RMD's at age 72. Perhaps I can convert some of my traditional IRA to Roth a bit each year also. I would plan to withdraw money first from the traditional IRA to help mitigate the huge tax bomb.
Are there any issues in retirement that concern you? If so, how are you planning to address them?
Health insurance until I reach Medicare age is the biggest concern I have, and time will tell how that plays out.
Obamacare may be completely different in the future, or could even disappear.
A health sharing ministry probably would not accept me due to a minor but chronic health issue I've had.
Another issue that I can see happening is that I become bored and restless. I will just have to wait and see how it goes, and know going into it that a new routine will come about and I will just have to make adjustments along the way.
MISCELLANEOUS
How did you learn about finances and at what age did it "click"?
I began reading money books from the library around age 29 and realized I was wearing myself out working overtime and not making much progress financially. Practically my whole paycheck was going to my creditors, when it could be staying in my account instead. I asked myself if all this spending was really that fabulous for what I was getting.
As a kid I witnessed times where money could be tight and it caused friction between my parents which made me anxious. Money was always a tense topic between my parents. My parents did advocate for paying bills on time, but they just didn't really have a cohesive financial plan. There was some scarcity in my childhood and I always felt life could be more fun and I would feel more fabulous and envied if I had better clothes and stuff, etc., which I think led me to my 20's spending spree. Eventually I couldn't out earn my YOLO stupidity and I got tired and frustrated.
Strangely the scarcity in childhood has now led the conservative version of me to embrace frugality to almost the opposite degree of what my spending was in my 20's; a middle road is seemingly hard for me to stay on.
Who inspired you to excel in life? Who are your heroes?
I hate to say this but my biggest inspiration has been observing old people who did not save much and are living in near poverty.
I've had several very old coworkers who are in bad health but can't quit because they need the money. I've been to the house of an elderly lady and it was just a ramshackle, drab, horrid place to live but that was all she could afford. I have several female relatives who are stuck in unhappy domestic situations because they have very tiny Social Security checks and nothing else.
I don't know if I have a hero, maybe Dave Ramsey?
Do you have any favorite money books you like/recommend? If so, can you share with us your top three and why you like them?
My top three money books: Total Money Makeover, Your Money or Your Life, and The Millionaire Next Door.
I got all three books at the library and read the Dave Ramsey book first. By the time I finished the third book, I was on fire!!
I realized all the mistakes I had made and that if I got my act together I could really make some progress. Although I knew I could do a lot better, I still did not believe I could become a millionaire, it just seemed so improbable.
I went on to read almost every financial book the library had, and I continue to read new financial books and online articles and blogs.
Do you give to charity? Why or why not? If you do, what percent of time/money do you give?
I like to drop items off to the animal shelter that they need a few times a year, and I volunteer occasionally at two food banks.
I used to donate money to the United Way and Red Cross every year but became suspicious of how much is actually used for administrative cost versus helping people.
Volunteering my time and shopping for items feels more like real help that I can know for sure makes a difference.
Do you plan to leave an inheritance for your heirs (how do you plan to distribute your wealth at your death)? What are your reasons behind this plan?
I have no family members in need of my funds. My current plan is to set up a trust with instructions to pay out 3% of my net worth to a different local animal shelter each year. This will be my legacy and it should grow over time to become a very large sum in perpetuity (theoretically).
It makes me happy to think how many animals can be helped for a long time with my money, and what a big surprise it will be to that shelter chosen each year. Maybe someday my yearly gift will be so big it gets written up each year as a big media story, like Warren Buffet's yearly shareholder meeting always makes the news.