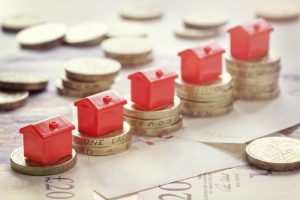 Here's our latest interview with a millionaire as we seek to learn from those who have grown their wealth to high heights.
If you'd like to be considered for an interview, drop me a note and we can chat about specifics.
My questions are in bold italics and his responses follow in black.
Let's get started…
How old are you (and spouse if applicable, plus how long you've been married)?
46, spouse 40. Married 20 years.
Do you have kids/family (if so, how old are they)?
1 teen son, 15 years old.
What area of the country do you live in (and urban or rural)?
Urban, UK. Greater London metropolitan area.
What is your current net worth?
Assuming current GBPUSD exchange rates USD 1.29M
What are the main assets that make up your net worth (stocks, real estate, business, home, retirement accounts, etc.) and any debt that offsets part of these?
Figures net of all debt:
Real estate: 597K USD
Home: 243K USD
Retirement accounts: 212K USD
Stocks: 153K USD
Cash: 144K USD
What is your job (type of work and level)?
Mid management Executive in Large Tech Company.
What is your annual income?
Total from all sources USD 248K:
Salary income (main employment) USD 135K.
Spouse salary USD 25K.
Rental Income USD 88K.
How did you grow your income so high?
Technology in general is well paying, if insecure.
I've invested in myself – MBA from Top Business School and I work for a well-known company.
Having said that, I don't really expect my income to increase much in the future as I believe my career has plateaued. Any future growth in income will be from side hustles.
What is your main source of income?
Main source is employment.
What is your annual spending and what are the main expenses you have?
Biggest ticket item is mortgage, about 40% of my net monthly salary (not total family income).
It's this high largely because of equity withdrawals to fund other property purchases.
Then two nice cars, about 15% of my salary.
Finally, about 12% for son's college/other expenses fund and another 12% for reserve/household expenses.
Annual spending would be 100% of total income from all sources, but that would include debt repayment and modest monthly savings.
Savings are primarily through pension contribution, 18% of my salary.
How did you accumulate your net worth?
Mostly side hustles with property.
Our main residence was purchased in 2006 has appreciated significantly.
Equity withdrawals and encashing some savings have enabled the purchase of 6 flats that generate rental income and capital appreciation. 100% of most debt has been invested.
Some of my emerging market investments in India and China have done extremely well but as the overall amounts are not as large as property investments, the impact on overall net worth is also less.
My strategy, as it were, is significant capital appreciation of my expanding property portfolio and a few high growth equity investments (ETFs for UK SMB & China & India Equity), the key here being that none of these will be touched over the next 20 years so that they can continue to appreciate (hopefully!). These incremental investments come from capital appreciation.
Other than these "untouchable" investments, once I put in a target amount (say USD 135K for developed world equity ETFs) any appreciation on an annual basis I reinvest in other areas to create a balanced portfolio (so in this example, if there is a 10K annual appreciation, I leave 135K as it is and invest the 10K gain in something else that is a planned part of my diversification, say a bond ETF).
What money mistakes have you made along the way that others can learn from (or something you'd do differently)?
The main mistakes have been:
Getting in and out of investments at the wrong time and not being able to hold for longer. I've bought Gold at all-time highs and sold China/Brazil/Russia ETFs when I needed the funds (these subsequently appreciated further).
Not investing in property earlier. I believe property to be the best investment available primarily because of leverage, if held for 20 – 40 years, so the earlier one buys property the better. With hindsight I would have started investing in property 10 years earlier than I did.
What have you learned in the process of becoming wealthy that others can learn from?
My main lessons are:
There is no substitute for time. One needs 20 – 40 years for serious wealth accumulation so the earlier you start the better.
No one knows what will work best so best to diversify, starting with the big impact highest potential areas – property, emerging market equity, etc and then adding less dramatically high growth investments to balance – bonds, developed market equity, etc.
It's essential to let the winners run over years and decades. This is very difficult because of the pressures of life, one needs money at inconvenient times and often has to encash great investments which would turn out to be phenomenal investments if held another 10 or 20 years. Returns over 40 years are exponential, you may make very good returns at 5, 9, 13 years, but these increase exponentially beyond 20 years.
What are you currently doing to maintain/grow your net worth?
A couple things:
Scaling my trading business.
My investments are increasingly well diversified as I add to them – Property, China, UK SMB and India equity for long term capital appreciation (and developed equity, bonds, cash, gold, other emerging equity, cash for balance). I don't want to touch (and hope that I don't have to!) Property, China, UK SMB & India Equity for the next 20 years – this is a 100% capital appreciation play, with all dividends reinvested in the same instrument. The focus is on putting in my targeted amounts into these first (India completed, others work in progress), before other investment areas.
Do you have a target net worth you are trying to attain?
USD 12M by 65, ie another 20 odd years.
I plan to do this primarily through the capital appreciation plays above, with the addition of another 6 properties (funded by capital appreciation of existing investments).
What are your plans for the future regarding lifestyle (for instance, will your net worth allow you to retire early, downsize jobs, etc.)?
I need my job for the time being. It pays the bills, and is not uninteresting.
My focus is on scaling my forex trading business, another side hustle, into my primary source of income. Once this is the case, I'd like to leave my current employment. This will actually enable greater income with much less time.
I don't want to retire at any point, as the trading effort (after 10 years of work to get to this point) is a few hours a day, so happy to continue this indefinitely as I enjoy it. However I will be the complete master of my time, schedule and commitments. Decent money, with plenty of time to enjoy it!