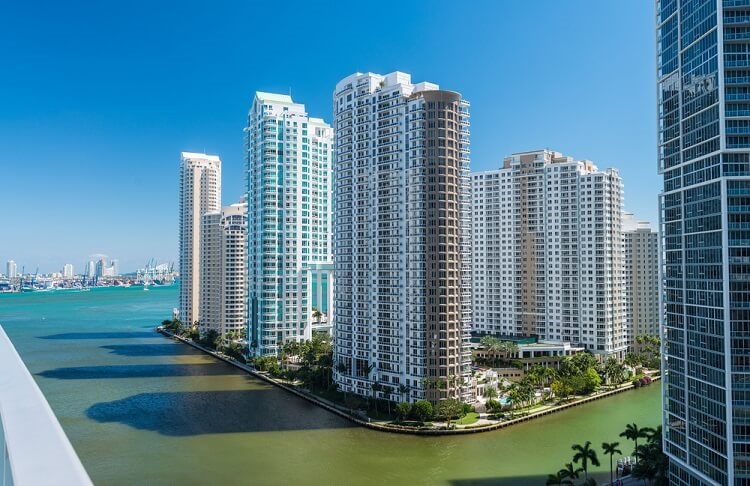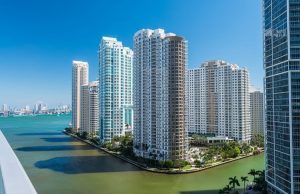 Here's our latest interview with a millionaire as we seek to learn from those who have grown their wealth to high heights.
If you'd like to be considered for an interview, drop me a note and we can chat about specifics.
My questions are in bold italics and his responses follow in black.
Let's get started…
OVERVIEW
How old are you (and spouse if applicable, plus how long you've been married)?
I am 54 (will be 55 in August), my wife is 57. We've been happily married for 33 years.
Do you have kids/family (if so, how old are they)?
We have two daughters age 27 and 25.
What area of the country do you live in (and urban or rural)?
We live in a mid-sized Florida beach town. We moved there full-time in October 2017.
What is your current net worth?
It is approximately $3.6MM
What are the main assets that make up your net worth (stocks, real estate, business, home, retirement accounts, etc.) and any debt that offsets part of these?
The main assets that make up the $3.6MM are a combination of bank accounts (saving/checking), brokerage accounts (combination of taxable and tax advantaged) and one variable annuity.
Most of our accounts are invested in low cost mutual funds, we have very little invested in individual stocks.
I do have a pension that I will tap into in the future from the time I spent working for a large Consumer Packaged Goods (CPG) company.
I don't count the value of our condominium or cars in the total.
EARN
What is your job?
I am currently in "early retirement", although I'm not a big fan of the term retirement.
Previously I spent 23 years at a large CPG company where I led market research for a large division of the company.
I was part of a restructuring/downsizing in 2014, which led to my "early retirement."
I got my start in the business world working at a smaller research company for 7 years.
What is your annual income?
No income currently, we are drawing down our assets in "retirement".
Tell us about your income performance over time. What was the starting salary of your first job and how did it grow from there?
When I look back over the years, I feel good about my income performance and worked hard to get promoted over time.
Back in 1985 I was making about $15,000 a year. When I left the CPG world in 2014 I was making approximately $190,000 and had a bonus target of 40%, along with stock option grants.
Luckily in the early years of my career my wife also worked. Based on our savings and my job she was able to scale back her work and devote more time to our daughters (volunteering at their schools, sports and other extra-curricular activities).
What tips do you have for others who want to grow their income?
My advice is going to be similar to others that have submitted stories for ESI.
First, invest in yourself early in your career, ask for additional assignments, look for a mentor who can help navigate issues and provide career advice/assistance, be ready to put in extra time and effort – nothing worth having is easy to obtain, don't be afraid to ask for feedback from your manager or even their manager.
Good managers should be ready to provide feedback at point in time, not just for year-end reviews. This is one way I found that was really helpful for me/my performance and actually gave me a chance to see out additional assignments and projects.
What's your work-life balance look like?
Since I found myself retired early (2014), and over time we decided that I did not need to go back to work full-time, I find my life balance to be great. While it took some time to adjust to this new life, I've been able to enjoy more time with my wife, family and friends, and it has allowed us to downsize from a large house in the Chicago suburbs to a condo in Florida.
I'm still in the process of deciding what I want to do in this next stage of life, and I'm lucky that I have the time/income to be able to do that.
Do you have any sources of income besides your career? If so, can you list them, give us a feel for how much you earn with each, and offer some insight into how you developed them?
The largest percent of our net worth came from my career. We've been lucky as well to get some money from inheritance, all of which we placed into our investment accounts.
SAVE
What is your annual spending?
We have an annual spending target right now of $100,000. Based on my tracking via Personal Capital
, we've spent under that amount each year since 2014.
The anomaly year was 2017, when our oldest daughter got married and we purchased the condominium in Florida which needed to be cleaned up and furnished. I'm sure we spent more than our $100,000 budget, but we had the dollars set aside to be able to handle these two events.
What are the main categories (expenses) this spending breaks into?
The main categories are:
Health care (which sadly takes about 20% of the total)
HOA fees for our condo
Mortgage on the condo (which is only a fraction of what we had to deal with when we owned a home in the Chicago suburbs)
Food (groceries and eating out)
Travel and "all other" (clothing, entertainment, etc.)
We also work with an investment company that helps manage our accounts and provides financial planning advice. They believe as we do in low cost, passive investing. We pay a fraction of what most people do and get a lot more for our dollars.
Do you have a budget? If so, how do you implement it?
We don't have a budget per se. Before I left the corporate world in 2014 I started looking more closely at our expenses and tried to get a good handle on where the dollars were going. Part of this was my worry that eventually I'd get caught up in a downsizing – I guess it paid to be worried!
Since I found myself in early retirement I have come to rely on Personal Capital for tracking our spending. It's a great tool and really fits our need for this type of information. I also get support from our financial advisor and tools that they have.
Basically I look at our spending and investments every week or two. I have general guidelines in mind regarding our spending, and I like to do more of a dive at the end of each month to see where we land, and what our total is vs. the anticipated yearly spending target of $100,000.
What percentage of your gross income do you save and how has that changed over time?
When I was employed I saved about 11-14% of my gross income.
I did not track it to the penny, but my 401K contributions were always in this range, and any bonus I received went directly into our other investment accounts.
I also had a number of years where I received stock grants, which I periodically cashed out, and helped increase our investment accounts.
What is your favorite thing to spend money on/your secret splurge?
I'd say two things. I'm a tech junkie, so I like to have a decent laptop (but I only replace once every 5-7 years), and because I've been into exercise and working out for a number of years, I purchased an Apple watch last year.
Besides this my wife and enjoy food and cooking along with trying out new restaurants in the area, of which there are plenty. On the cooking side, we frequent local farmers markets for quality ingredients. And, on occasion I pick up a new kitchen gadget, nothing crazy because we have less space in the condo than we did in the house. Which, overall, is a good thing and helps keep me in check.
INVEST
What is your investment philosophy/plan?
Be smart and be patient.
In terms of smart, I think investors need to do the work to understand the stock market, investment choices and all the risks that come with various options. Over the years I read a number of books and followed a number of websites, and more recently blogs such as this one. I've found a number of good sources of information that have helped me along the way. And even though we have some help from our advisor today, I still spend time investigating and learning, and of course asking questions.
In terms of being patient, I really think you need to be in the broader market (your investments) for the long haul. I don't believe in timing the market. From all my reading and my direct experience, at best you can hope to match the market averages. Beyond that, you have to come to grips with an investment horizon that is at least 10 years (if not more in the future). You can't rely on short-term turnarounds on investments, I've not seen it consistently work (remember all the excitement over Day Trading years ago?).
What has been your best investment?
I don't really have one "best" investment. But I'd say I've been happy with the returns I've seen using the group of low cost funds that we have had during the past 10-15 years.
I've seen our portfolio grow and I've been able to sit back and watch it without worrying too much.
What has been your worst investment?
WorldCom.
Back in the froth that was the dot-com bubble I decided that I could do some investing on my own and with individual stocks. So when WorldCom went down so did the dollars we had invested with them (around $10,000 back then). This was really the wake up call I needed to walk away from individual stocks and go down the passive investing path. This was also the time I realized I needed to get much smarter about investing, and not chase short-term gains (be patient).
What's been your overall return?
I don't have a long-term look at our returns over time. Part of this is due to my IRA (401during working years) was handled through my employer, and I did not have a really easy or convenient way to figure this out.
As for our taxable accounts, until consolidating these with one group about 10 years ago, they were spread out and I did not do a good job tracking the returns.
That said, when I look back over the past 10 years+ our return, net of fees, has been about 7%.
How often do you monitor/review your portfolio?
As mentioned earlier, I usually check once a week, and do a more in-depth check at the end of every month. I also do a quarterly review with our advisor.
NET WORTH
How did you accumulate your net worth?
Our net worth has been a combination of consistent investing, along with boost from inheritance and a few small one-time gifts from parents (as they did some estate planning).
Once I landed my first job out of college, I started saving a portion of my pay. At my first job there was no "company plan" (401k) instead it was an ESOP. At the company's discretion they directed a portion of profits to the ESOP employees did could not contribute. So, I went ahead and started saving some of my pay on my own. I picked a couple of mutual funds, and a few individual stocks (see note on WorldCom).
Once I left this company I had shares vested in the ESOP, which I left alone. A few years later the company was sold and I received a good-sized check for the value of the ESOP and invested it across the funds I had at that point.
What road bumps did you face along the way to becoming a millionaire and how did you handle them?
I consider myself very fortunate in terms of investing. By this I mean I was able to contribute regularly to our accounts and let it grow.
I held my second job for over 20 years through hard work and I'm sure a bit of luck (not getting caught in restructuring or downsizing until toward the end of my career).
My wife has also been a good influence on me. She came from a family that were not spenders, they were conservative and lived in their means. She brought that mentality to our marriage and it rubbed off. We've never been huge spenders, did not take extravagant vacations, did not extend ourselves in other area of our budget (e.g., cars).
Due to all of this, I really consider myself fortunate over the years. Friends I've known have not been so fortunate, so of it their fault, some of it out of their control.
I'd say the bumps have been market-induced – the recession of 2008 was very scary, as we watched our portfolio drop. We were scared, but stayed the course and in the end wound up better than where we started from.
What are you currently doing to maintain/grow your net worth?
We monitor our expenses and we have a financial plan built with assumptions that we review over time. We feel good about what we've laid out, and it covers what we consider to be the big dollar areas we'll need during our non-working years. Things like medical, long-term care, weddings, cars, housing, travel.
We continue to be passive investors, and have stuck with a group we trust and are transparent about the fund costs and costs of the help they provide. We feel this is a good spend given all the variables we have to navigate over the coming years. Any gifts or future inheritances we may receive (but are not counting on) would be immediately invested across our current portfolio.
Do you have a target net worth you are trying to attain?
I was trying to be around $2.5MM by age 50, figuring at that point I might become more of a target during layoffs, and realizing I could continue to work if needed. Again, we've been fortunate to have been able to leave the bulk of our money full invested and have been able to ride the continued growth in the market. This helped boost our net worth, so that we were comfortable when I got downsized in 2014.
How old were you when you made your first million and have you had any significant behavior shifts since then?
Honestly, I'm not sure when this happened, but I'll assume it was mid to late 30's.
I don't think I've had much in the way of behavior shifts. If anything I think I've become more disciplined with my approach and have become more active in my tracking of our spending and how our investments are performing (including the fees we pay).
What money mistakes have you made along the way that others can learn from?
I think the issue I had when I was younger, was not having a tracking mentality. That is, not closely tracking what our spending was and what it was on/for. So I'd say I was less disciplined than I became over time.
I'm sure I missed opportunities to invest more dollars because I was not closely tracking what we had coming in. Luckily, the mentality my wife brought to our marriage probably saved me from doing really stupid things with our dollars – she held me accountable, which was a great thing.
If you had to give advice to ESI Money readers about how to become wealthy, what would it be?
I'd say two things: Have a plan and be patient.
The plan part is taking the time to think about where you want to be in the future, and what you want to do to get there. Life is a matter of choices, and the more thoughtful you can be about the choices you make the better off you'll be. Planning also gives you the opportunity to say "what if" – what if I lose my job, what would we do? How would we pay the bills? I think it's human nature to push this kind of thinking off until a later date. The more you can consider what might happen earlier, the more likely you can be to avoid the pot holes life tosses your way.
Patience is not a skill everyone possesses naturally, especially when it comes to investing and saving. It takes some inner strength to delay gratification and wait while money grows. If you can be consistent when it comes to dollars you set aside for investing, and track them over time you can begin to see the power of growth as markets go up over time and can see the power compounding has as well.
FUTURE
What are your plans for the future regarding lifestyle?
We recently started putting some of our future plans to practice earlier than anticipated. We had been planning to downsize and move to a more tax-friendly location in the future. Once I left the workforce I had more time to think about this and do some what-ifs, and talk that through with my wife. That's why we purchase our Florida condo last year, that was a jump-start to the downsizing, and we found a property that was at a good price.
Over the summer we had an unexpected offer on our Chicago-area home. We looked at our plans and decided we could not pass up the sale, and decided to accelerate our downsizing/move. The only downside was we moved farther than anticipated from our daughters.
Over time I will continue to evaluate how I want to stay busy. Right now it's about adjusting and checking out our new surroundings, but I'd like to do more volunteer work, and I feel my business skills are still strong and would like to do more consulting/project work.
What are your retirement plans?
See above. Beyond those points, we plan to increase our travel, and have a number of trip options lined up (US/International). The area that we are in has so much to offer that we want to do more in the community as well.
Financially we don't plan on changing much. Based on my tracking I can see we've spent less in a number of our categories since the move, so that gives us a little more of a cushion. Next tax season we should see some more help with the move to Florida and the impact of no state income taxes. Otherwise we are staying the course that we are on and monitoring our spending and portfolios as well.
Are there any issues in retirement that concern you? If so, how are you planning to address them?
I guess the biggest concern is health care, specifically the possibility of one or both of us needing long-term care. At this point, we've built our plan to self-insure for this.
I'm not a fan of traditional long-term care policies, the one thing you're guaranteed of is seeing your premiums increase over time. I know there are some newer hybrid policies and ways of trying to have the money you may need in the future, and we will continue to study these and analyze the options over time.
MISCELLANEOUS
How did you learn about finances and at what age did it 'click'? Was it from family, books, forced to learn as wealth grew, etc.?
I think for the most part, it was me doing my owner learning and investigating when it came to finances. I don't recall getting a lot of advice from my parents – granted I don't recall really asking them either (my fault).
Over time I have received great advice from my brother-in-law who is a whiz when it comes to investing. He's all self-taught and has read many books, studied theory and continues to teach himself today as well. He's a great sounding board.
I guess if there was any point where things "clicked" it would have been during the dot-com bubble of the late 90's. Watching all that growth, and later realizing there was no basis for the valuations that dot-coms were being assigned, and actually investing in some of them, only to see the investment go to zero was the wake-up.
Who inspired you to excel in life? Who are your heroes?
I think the people who inspired me the most have been family members – grandparents and parents. Learning their stories and seeing what they accomplished in life has always made me want to succeed, and show them the pride I had in doing things for myself. Not only did I want to accomplish goals for myself, I wanted to do it for them as well.
Do you give to charity? Why or why not? If you do, what percent of time/money do you give?
We do give to charity, but would like to increase this over time, and also increase the time we spend on charitable activities, and involvement in the community. I'm not sure of the percentage at this point, but realize we can increase it over time.
Do you plan to leave an inheritance for your heirs (how do you plan to distribute your wealth at your death)? What are your reasons behind this plan?
Yes, we would like to leave something for our daughters. It's actually something that we will try to build into our financial plan in the future. It's not likely that we will actually try to lay out a dollar amount (if we ever do) until later in the future. It feels like we need to make sure we are in a solid position, which in turn will help us be more certain about what we can do for them.
At this point we've told our daughters not to count on dollars as they build their plans. We've said there is just too much that can happen between now and that point in the future where it's our time to go. We can make assumptions, and if those hold, we hope to leave a legacy for you, but for purposes of building your own plans don't keep a place-holder for this.
Additionally, we'd like to try to help out any grandchildren we are lucky to have in the future in terms of college/higher education needs. At this point we've only laid out very general plans with our advisor and in our financial plan. We will revisit this over time and make changes as need to do what we can.