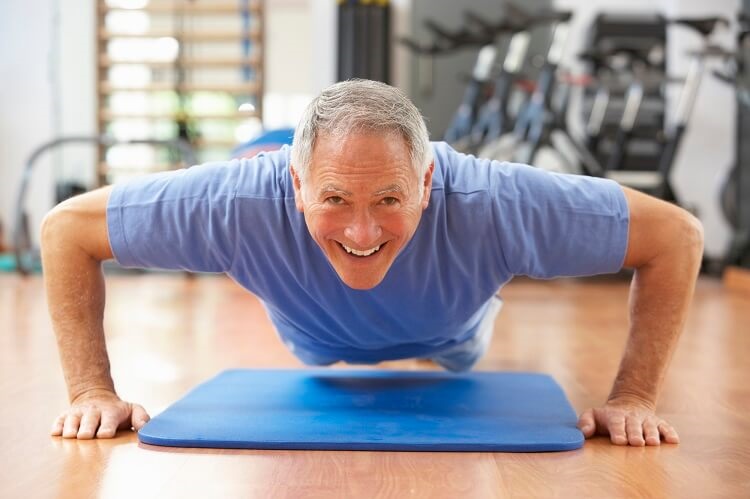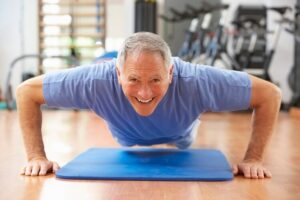 Today I have an update for you from a previous millionaire interview.
I'm letting three years pass from the initial interviews to the updates, so if you've been interviewed, I'll be in touch. 😉
Today we chat with Millionaire 27.
You can/should read his initial post for specifics before you read this one, just so you have the proper background.
This update was submitted in October.
As usual, my questions are in bold italics and his responses follow…
OVERVIEW
How old are you?
I am 63 and my wife is 59.
We have been married 27 years.
Do you have kids?
We have one daughter who is 22 and a senior in college majoring in Nursing at a well-known Public University in the Northeast.
Upon graduation, she hopes to get into a 2-year Nursing Residency program and then perhaps graduate school thereafter.
What area of the country do you live in (and urban or rural)?
We live in a popular suburb of a large city in the Southwest.
What was your original Millionaire Interview on ESI Money?
My original story was MI #27.
Is there anything else we should know about you?
In my original interview I was pretty detailed about our life, career, and financial journey up to that point, and I also tried to respond to a number of questions in greater detail about what worked and didn't work in several areas.
If you want a comprehensive background leading up to this interview, I would suggest going back and reading Millionaire Interview #27 before proceeding.
NET WORTH
What is your current net worth and how is that different than your original interview?
Current NW: $10,775,698 vs. $9,049,000 3 years ago.
I do these calculations at the end of every quarter so this is the latest as of 9/30/20.
Some people include a calculated value of company pensions in their net worth but I have chosen not to do this. My wife and I have combined pensions worth ~10K/month. Mine started paying out 3 years ago when I turned 60 and hers will start paying out in April, 2021 when she turns 60.
If I factored the value of these in our net worth, I feel like it would create a distorted view so I choose not to include it.
What happened along the way to make these changes?
Our NW is up roughly 6% per year since my original interview but was held back by one significant event.
In my original interview, I mentioned one of the big mistakes I made through the years was holding too much stock in one of the companies I worked for. In fact, both my wife and I worked for the same company (GE) and had significant company stock in our 401Ks. We compounded that problem by not reducing that exposure as the company performance began to decline through the years.
I mentioned in my original interview you should never "fall in love" with your company stock which is exactly what we did and that made it very hard to let go. You have so much faith in the company and you mistakenly keep thinking they are just one more quarter away from a turnaround.
Over the course of the last 3 years we did systematically move out of the company stock but we did so at significant losses which undermined the overall growth in our net worth.
Our Home Equity is actually flat to 3 years ago even though we have paid down our principle. The reason for this is the market 3 years ago in our area was at a peak and probably over-valued at the time and has declined to more realistic values, but now appears to be coming back, and higher end homes are seeing a resurgence of interest in our area. I factored in the current value at about $250,000 less than what we showed 3 years ago.
On the plus side, a startup venture I helped get off the ground has done well and our equity, now fully vested, has appreciated substantially. Time will tell if we will be able to realize the value of this stock in a future liquidity event but the trajectory is positive and looking good for that to become a reality in the next 2-3 years.
What are you currently doing to maintain/grow your net worth?
From a savings & investment perspective, we continue to max out my wife's 401K, including catch up funds, invest additional after-tax contributions which receive a company match, as well as contributing fully to her HSA.
This year she is eligible to participate in her company's deferred compensation program, which acts as a second 401K with company match, but pays out as a future annuity. We will defer 25% of her compensation into this program in 2021 and may increase that to the max of 50% in 2022 and beyond. This perk may become even more valuable if the Democrats take control of government and taxes rise for higher incomes.
We continue to invest fairly aggressively for our age. Our portfolio maintains a growth focus with about 80% of our investible assets in equities.
EARN
What is your job?
I retired from my 36-year corporate career as a Sales VP in Medical Devices in 2015 at the age of 57 and, as mentioned above, became a startup entrepreneur with some former colleagues who asked me to help them start a healthcare technology company.
I stayed engaged through July, 2020 and was able to exit with fully vested stock after a merger and formation of a new company.
I continue to do some project work on a part-time basis as an advisor and investor in early stage companies but generally take equity instead of fees in these ventures.
My wife is a Sales VP with a large Medical Device company and says she plans to work another 5-6 years, assuming she continues to enjoy what she is doing and can put up with the stress.
What is your annual income?
2019 Income:
Wife: $316,443
Me: $76,681
Dividends/Interest on investments: $149,465
Total Gross Income: $542,589
2020 appears to be about the same, based on YTD numbers.
My wife and I married in 1993. According to Social Security, my average annual income from 1993-2015 (when I retired) was ~$280,000 and her average annual income from 1993-Present is ~$170,000.
How has this changed since your last interview?
Our combined work-related income is up considerably from three years ago based on my wife's career progression.
I originally had a contract with the startup for a salary and bonus of $300,000/year but that never materialized. It took us longer to get to revenue than we anticipated so I agreed to take equity instead of salary. The future will tell us if this was the right tradeoff.
My income now is from my pension and deferred salary from my executive plan at GE.
Fortunately, my wife's income since the original interview has nearly doubled and our investments continue to throw off a nice amount of dividends and interest. She will also begin her GE pension in April, 2021 which will amount to an additional $5,000/mo.
Have you added, grown, or lost any additional sources of income besides your career?
I had just started my pension when the original interview was conducted and as I mentioned above, my wife will start her pension in April.
These are the only additional income sources outside of career at the moment, other than dividend and interest which continues to grow but is very market dependent.
SAVE
What is your annual spending and how has it changed since your interview?
OK, I have a couple of caveats in this area which many may or may not agree with.
We spend about $20,000/month of which $7,700 per month is P&I on the mortgage and another $800/month on taxes & insurance. I highlighted in my original interview that one of our potential mistakes was purchasing too much home and I went into great detail about our thinking on that subject.
For many reasons, I now look back and don't feel quite the same way about this being a mistake for a number of reasons. We love our home and have been here for more than 16 years. In a COVID world, where we are forced to spend more time at home, we have really enjoyed the extra space and amenities. We are benefiting from some recent appreciation and growth in our part of the country and an uptick of interest and increase in prices of larger homes in our area.
I also have a different view on the mortgage and how much of it to attribute as a real expense when we look at how much is going toward interest versus principle. We originally started with a 30-year mortgage but after 5 years we refinanced to a 15-year mortgage at 3.5% and we make bi-weekly payments. We have 4 years left.
When I run an amortization schedule for the remaining 4 years, it obviously comes out that the majority of our remaining payments will go to principle and very little toward interest. Next year about 89% of the payment goes toward principle and that percentage grows each remaining year.
Since payments toward principle increase our Home Equity, it seems to me this is simply taking money from earnings and moving it over to Home Equity, almost like a forced savings plan. The only real expense is the remaining interest so I would argue the majority of what remains on our mortgage increases our equity and only the interest should be considered a real expense.
In addition, I do not consider our daughter's college tuition, room and board into our annual expenses. Any non-qualified expense we pay outside of the 529, I have included in our annual expenses.
We saved diligently for years in a 529 to cover the qualified costs so when each semester comes due, we simply tap the 529 to pay for it. Her 529 was well funded and when we make the last payment next semester, she will still have ~$140K in the plan. She does intend to go to graduate school at some point so she should be covered for that when the time comes.
I do include the 529 in our Net Worth calculations so NW does tend to drop when we make a payment but the 529 also appreciates in value if the market is doing well.
What happened along the way to make these changes?
I would say the biggest change is that we are spending more on our daughter and more on home maintenance.
Up until this home, I had never owned a home more than 5 years. Now that we have been in this one for over 16 years, I am learning what it is like to maintain a home once it gets some age on it.
Some expenses have gone down as a result of my retirement and me being able to do more around the house.
One change we did make a couple of years ago is our view on tithing to our church and charity giving. This has become a fairly significant added expense but it is one we now feel strongly about because of how much we have been blessed in our finances.
We tithe 10% of our combined job and pension related pre-tax earnings, exclusive of investments, to our church and we give additional dollars to the following:
Monthly support for 3 orphaned children in India and 1 in Colombia
Quarterly support for an African mission and 2 domestic missionaries here in the US
Monthly support for Christian radio
Regular support of volunteer hours and money to a local ranch whose mission is to integrate rescue horses with at-risk & special needs children/adolescents and PTSD military/first responders. The ranch is maintained entirely by volunteers and philanthropic financial support and is a real blessing to everyone involved
Various other charities throughout the year in one-time annual donations
In total, we are allocating over $40,000 per year in these areas. This accounts for a large part of the increase in expenses from our original interview.
In summary, our expenses are up about $3,000/month from the original interview and most of this comes from our tithing/charity, home maintenance and our daughter's non-qualified college expenses. As I mentioned, some expenses have dropped so this reflects the net increase from 3 years ago.
INVEST
What are your current investments and how have they changed over the years?
Joint Retirement Accounts: $4,428,272, (Employer Deferred Compensation, (6) 401Ks, IRAs, Bonds, Lump sum portion of a pension that my wife can take at 60 or roll into an annuity and take higher monthly pension payments)
Joint After-tax Accounts: $3,168,319, (Company Stock & Vested Options/RSUs, Mutual Funds, ETFs, PE funds, REITs, Gold)
Health Savings Accounts: $31,662
Savings Bonds (EE & I-Series): $160,651, (Decreased from 3 years ago by about half to supplement emergency fund and make other investments)
College 529 for daughter: $158,682, (Decreased from 3 years ago as we have made tuition payments)
Angel companies Equity: $707,581… largest portion is my own healthcare startup. Increased from 3 years ago for new investments/equity and conversion of promissory notes to priced rounds and stock
Cash & Money Market: $207,152 (Increased from 3 years ago to supplement emergency fund and future investments)
Universal Life Insurance Cash Value: $77,379, (Increased from 3 years ago as annual premiums continue to fund the account)
Home Equity: ~$1.4M (Appraised value ~$1.75M and remaining mortgage is ~$350K. As mentioned, this is the same as the equity value shown in my original interview. At that time, we noted an appraised value of $2M on a mortgage balance of $600K)
Art and Coin Collection, plus other large-item personal belongings: ~$436,000. I left the value the same as 3 years ago even though some of the collectibles most likely would have higher appraisals today
No other long-term debt other than the remaining $350K mortgage which is under a 15-year, fixed-rate loan at 3.5% and will be paid off by 12/31/24
I've also made some changes in the portfolio mix to make it a little less aggressive. For years we were 90+% invested in equities and I have brought that down over the last 3 years to around 80%.
What happened along the way to make these changes?
I discussed what increased, decreased or stayed the same from 3 years ago and why in the previous question.
The retirement account returns were negatively impacted when we sold the company stock.
Our after-tax account performance has been mostly in line with market index growth.
Alternative investments have grown as our angel equity positions have increased and also increases in our investments in Private Equity & REITs.
MISCELLANEOUS
What other financial challenges or opportunities have you faced since your last interview?
I can't really think of too many additional challenges or opportunities we faced since the last interview but I do know of a few things we still need to address. We did estate planning in 2011 but I recognize that a lot has changed and we need to schedule an appointment to update our plan. I keep putting this off and I know we need to get it done.
One of the things we are going to have to look at for the future are tax ramifications on our tax-deferred accounts and come up with a plan to minimize the future RMD tax impact, i.e. looking at Roth conversions.
I have given a lot of thought to Long Term Care and whether or not we should purchase a policy. For now, I have decided to self-insure.
I have a corporate Universal Life Policy that was paid by GE and I picked up the annual payments after I left the company. My last payment is in 2021. I have a death benefit of about $783,000 through age 65 and then it drops to $587,000 at 66, $392,000 at 67, and thereafter will pay out about $261,000 whenever I pass. The way I look at it, when I pass, my beneficiaries can use this money to replace some of the money we spent if we used LTC while I was alive.
As far as social security, we are still planning to defer until 70 for me and then we need to decide what to do for my wife. She hits her FRA at 67 and if we can still get her spousal continuation on 50% of my SS at that point, while continuing to defer her SS until 70, that may be the way to go. If not, we may just start hers at 67 but a lot depends on where we are with taxes and cash flow at that point in time.
I think one of our biggest financial challenges may be figuring out a plan to simplify our portfolio. We need to consolidate all the 401Ks with one firm and we are probably too diversified among many assets and need to think about pairing some of this back and also deciding on a risk tolerance that makes sense for our ages and financial situation.
I have plenty of advisors who would love to help me but I'm taking my time on finding someone I'm really comfortable with that I think I can trust to really do what's right for us. I don't think I would ever just turn everything over to someone else but I don't mind paying for good advice, and knowledge I don't have, to help me along the way.
The last change we made recently was to set up a Home Equity Line of Credit (HELOC). When the market started to fall apart in March, I was concerned about having another available source of funds that I could use rather than having to sell stocks or bonds as prices were declining in a downturn.
We were able to secure a $400,000 LOC @ the prevailing Prime rate with no adder, so the current rate is 3.25%. We had no fees or closing costs for this as long as we keep the LOC open for at least 3 years. I only plan to use this for short term cash flow management, or an emergency. It is just a nice safety net to have in place that lets me sleep a little better at night knowing it is there.
Overall, what's better and what's worse since your last interview?
My overall stress level seems a lot lower now than before. It really took me a while to get comfortable with being retired. I was so used to a fast-paced life, full of non-stop excitement and travel, that coming to an abrupt stop was very harsh to my system.
It also takes some adjustment when one of you is retired and the other one isn't. Both my wife and I are comfortable with our roles and have found a good balance. She loves the freedom to be able to focus almost exclusively on her career advancement, knowing that I pretty much have everything else under control. I love being out from under all the work pressure and stress and being excited about what each new day brings.
Another thing that is much better is my physical health. I've tried to be more conscious about my fitness and about getting regular checkups so that anything that might pop up could be caught early. Now that I have passed 60, I understand I have to take these things more seriously.
I go to the doctor every six months for bloodwork and have an annual physical. I do have hypertension and take one pill a day for that. Earlier this year, I did my first colonoscopy and everything was clear so I am good for another 5 years.
I started a 6 day a week workout program on 1/20/20 that I have maintained up to the date of this interview and will continue on. I basically do six days of cardio on various pieces of equipment and I also have a 5.5-mile trek through my neighborhood that I try and do 3x a week. I alternate between 3 indoor workouts and 3 outdoor workouts, taking a day off in between.
On the indoor days, I add weight training to the workout. I have converted a bedroom to an exercise room that has an exercise bike, elliptical, HIT stepper, treadmill and a Universal Weight machine.
I track all my workouts and chronicle everything, including my steps recorded on my Fitbit. I am averaging 85,000 steps and 38 miles per week since starting in January. I'm not focused on weight reduction; I'm focused on fitness and making sure all the things the doctor tracks in my bloodwork are within normal limits.
The only time I am ever weighted is twice a year when I go for my bloodwork and physical. At my last check up in August, I had lost 15 pounds, my blood pressure was 122/80 and my cholesterol in 6 months had dropped from 198 to 181. The only thing out of the normal range were my HDL and LDL levels. My HDL needs to come up a little bit and my LDL needs to come down a little bit. I hope to be on track by my next appointment in February.
What are your plans for the future?
My immediate plans are focused around my yearly goals which I categorize as the 4Fs: Faith, Family, Fitness & Finances.
I want to continue to grow in my faith, love God with all I have, and be a good neighbor to others. I want to be counted on by my immediate family and extended family and help out with whatever they need. I want to continue the regular workout program that I have started, and become optimally fit and healthy. And last, I want to try and do the right thing with our finances to provide a worry-free retirement for my wife and me but also a lasting financial legacy to support our daughter and those who come after us.
In between, we will hopefully mix in some travel and I would like to take up golf again. Both of our mothers are still alive and they keep me kind of busy with things they need and I am happy to help them out. We may wind up having to move one or both of them closer to us and that may add to some of my "chores."
I also plan to spend more volunteer hours at the ranch I mentioned previously.
Given that you have a bit more wisdom and experience, what advice do you have these days for ESI Money readers?
You mean, given that I'm older than dirt what have I learned? 😉
I think some of the best advice I could give would be to try and avoid the big potholes in life. You can survive the small bumps and move forward but the big mistakes can have devastating consequences. I would categorize this as:
Avoid/Prolong the 4Ds… Debt, Divorce, Downsizing & Death
Debt
This is something my wife and I made a conscious effort throughout our marriage to avoid. We pretty much have paid cash for everything we've ever bought with the exception of our mortgage.
We pay off our credit cards every month to avoid interest charges. I bought a 1998 Jeep in 1999 and we still have it. I drove it until my daughter turned 16 and then passed it down to her and we will get her another car when she graduates from college in the Spring, and say goodbye to "Old Charlie" as she lovingly named him.
Charlie somehow lasted almost 23 years and we took good care of him, probably spending a little more on repairs than we should have, but he kind of became like a member of our family. I have a "younger" 12-year old BMW that I drive and my wife has a company car.
I would say that we are not frugal and not frivolous either. For the most part, we purchased whatever we wanted, even though at times we may have waited to make some of the larger purchases until we felt we could afford them without taking on debt. We tend to hang on to things a little longer before upgrading and we also try and avoid the "impulse" purchases as much as we can. That has been a little more difficult since my daughter and wife discovered internet shopping but I don't worry about that as much now.
In my original interview, I made one statement that seemed to draw more attention in the follow up comments than any other, "Delay instant gratification for future gratification." If I boiled everything down to one statement of success, this would probably be it.
Divorce
I'm sure I don't have to spell out the advantages of staying married from both an emotional and a financial perspective. This can be the most difficult time in a person's life and one that can carry long-term consequences.
Having to split our assets would be very challenging for us, even though we would both come out OK financially. It is the emotional turmoil that would be hard to get past.
I did not get married until I was 35 and I am glad I waited to become a more mature person who had a better handle on what I wanted in life at that time than I did in my 20's. I feel like I married my best friend. We were friends for a year and then dated for 2 years before we got married so I felt I knew her about as well as I could without living with her before marriage.
My best advice on staying married is never go into a marriage thinking either one of you is going to change the other. It rarely happens and making the effort will just create tension and animosity. What you see is what you get so you need to decide before taking that step that you can live with that person just as they are for the rest of your life.
Downsizing
What I mean by this is doing everything you can to avoid losing your job, and your income, and if you do lose your job, be in a great position to pick up something else as soon as you can.
People who execute, produce, stay positive and don't complain, find other opportunity when times are tough. I went through this several restructurings in my career and quickly landed a new role when it happened.
Also, it is important to be as financially prepared as you can be, the older you get. Ageism is real and there does come a point where you won't be as attractive to prospective employers, no matter how well you performed in previous roles.
Death
I know this one probably sounds kind of funny but sticking around is kind of mandatory in order to have a pleasant retirement and a high net worth.
Take care of yourself physically, be kind to others, be careful in life, don't do stupid stuff or take too many unnecessary risks.
Don't text and drive or drink and drive. Look both ways before crossing the street. Get regular checkups.
In closing, I'd just like to touch on what I feel it has taken to achieve our net worth over the years. Ours is not the story you typically see when someone is able to attain a fairly high net worth.
From the stories of people that I have read about on ESI who really do well, it seems like they either owned their own businesses or they had an enviable real estate portfolio. When I married my wife at 35, we had a fairly small net worth, or another way to put it, over 97% of the net worth we currently enjoy was accumulated after we got married. I had around $200K in my 401K and maybe $100K in after-tax savings, and my wife had a small negative net worth. I remember paying off her car and her credit cards right after we were married, just so we didn't have that debt to deal with.
We both worked really hard, mostly for large corporations. We took advantage of all of the deferred compensation programs that were available to us. We were blessed to have both pensions and defined benefits programs that we could contribute. We started to contribute monthly to our daughter's 529 college fund not too long after she was born and right up until she was ready to go to college.
We maxed out our 401Ks and after-tax IRAs, HSAs, and I took advantage of executive compensation programs that were pretty generous at the time. We made extra payments on the mortgage when we could and added to our after-tax savings whenever a bonus or a higher than usual commission check came through.
There were many trade-offs to getting in position for higher paying promotions. We moved several times and not always to places we were that fond of. We only had 1 child which to this day is probably my biggest regret. I would love to have had at least 1 more but we had concerns over how we would manage everything with two of us chasing very challenging careers.
We took some tough assignments that involved a lot of work to turn them around. We didn't spend a lot of time developing social relationships outside of work. Our faith suffered because we weren't very involved with church. Sundays were true days of rest for us. We both worked full-time but went back to school, my wife to finish her BS degree and me to get an MBA. I went back first and when I finished, she went back.
What worked for us was being diligent about the ESI principles which is nothing magical. It is mainly having the discipline to earn as much as you can, save as much as you can, invest as much as you and do it for a really long time. The magic of compounding and time work wonders for your Net Worth. The key is to stick with it and don't touch it once you've invested it!
Regarding Investing, I think the advice I will pass on to my daughter as she graduates from college and takes on her first full time job is to "keep it simple." Just keep up with market returns and keep your costs low through index investing and let time and compounding be your friends.
I know there is a big debate on whether passive index investing and using a buy and hold strategy is really the best, but looking back, I would have been a lot better off if I simply used a few, well-diversified index funds and not worried as much about asset allocation across multiple sectors like the financial services industry tries to convince you to do.
I have tracked our mutual funds for more than 20 years and when I see those actively managed returns compared to the Index Funds we have owned over the same period; it really makes me sad to see how far below the actively managed funds are in overall performance. But I also have to remind myself of our overall net worth and not look back too much and dwell on what might have been. We are blessed and I never want to take that for granted.
So that's it; 3 years later life is still pretty good in these crazy times. Onward and upward and best of luck to everyone.
Stay safe and healthy and God Bless!