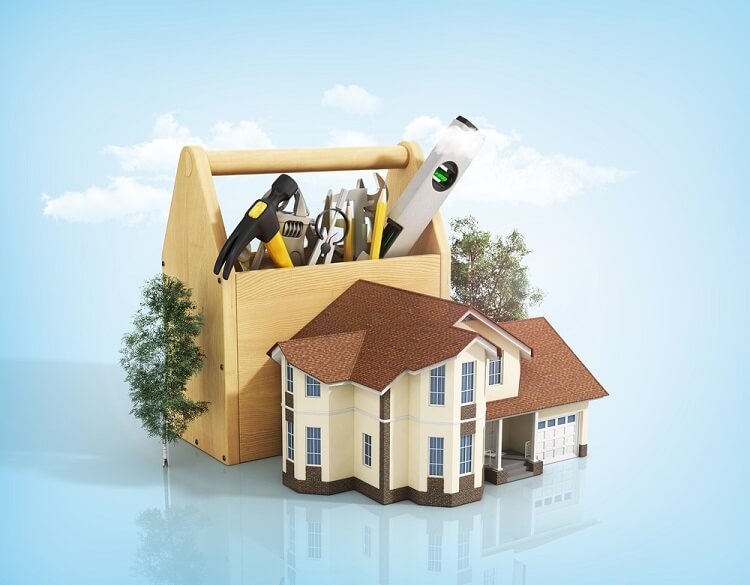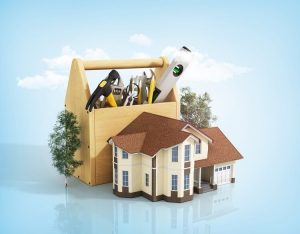 If you've read this blog for more than five seconds, you know I'm a big fan of real estate investing.
Because of my real estate investments, I have been able to retire early (though I was financially independent before I had my properties).
My 14 units provide the majority of the income that allows me to spend almost $100k annually without dipping into my assets.
And that doesn't even count their appreciation.
So yes, I am a big fan of real estate investing.
But that doesn't mean everything is sunshine, rainbows, and lollipops. In fact, there can be some pretty big bumps in the road that any real estate investor needs to be prepared for.
In particular, I have had a bad run (and by bad I mean expensive) the past few months and thought I'd share them with you.
High Real Estate Expenses
Here's a run-down of the major real estate expenses I've faced over the past several months:
New parking lot — The second property I purchased has two buildings, each with four units in them. In between them is a suitable-sized parking lot. The units are in Michigan, so we have not only regular wear and tear but the winter weather is brutal. The parking lot takes a beating and there were big ruts forming late last year. We knew we had to do something about it this spring, so we decided to patch a major part of it — to the tune of $10,345. Ugh.
Terrible Tenant 1 — This person actually wasn't that bad. He did create some problems and did minor damage to the unit (not to mention threw up in the hallway forcing a major clean-up) but in the end he went rather peacefully when my management company tossed him. All told he cost us $1,900 or so.
Water heater — I knew I had an old water heater when I bought the place so it was only a matter of time before it gave up the ghost. It finally did and I was out $2,378. At least I got a few years out of it before it died.
Terrible Tenant 2 — This person was a nightmare. She tore up the place and did not want to move despite not paying her rent. We had to start legal proceedings and finally got her out. Then we had to repair the place. All told the repairs and the legal fees set me back almost $5,000.
Sump Pump — It just so happens Michigan had a ton of rain one day this spring and my sump pump at one of the properties failed. The damage caused by the water plus the cost of a new pump was nearly $900.
Mice — Because it was such a cold winter in Michigan, all the mice decided they would rather live indoors. I don't know if my management company nuked the place or what, but $600 later the mice were gone.
Vacancies — Both the two tenants above as well as a couple others forced several months of vacancies for a handful of units. These are soft costs as I didn't have to pay anything, but I also missed out on a few thousand dollars in rent.
City inspection — Don't you just love the government? I had two of my places inspected towards the end of last year and they came up with a whole host of repairs I needed to do to get them up to code. The most expensive: painting two entire buildings! I just painted those five years ago! And since when was fresh paint a requirement for safe housing? Between the two I was out $5,000.
Fence — This one is pending and we won't actually do it this year. The short story: the fence at one of my places is falling down. It was in bad shape when I bought the place so it's not a surprise cost, but it's a $6,000 cost hanging over my head.
Welcome to the world of real estate investing! 🙂
Thoughts on These Real Estate Expenses
Of course, all this goes with the territory of owning properties. I wanted to share them specifically because a lot of bloggers (including me) often talk about how great owning rental units are and never share the tough times. So I thought I'd share mine.
Here are a few other general thoughts on the costs:
Yes, these are very high. Brutal even (cumulative). That said, I have had several years of relatively low expenses so averaged over those years, it's not that bad.
I had enough in rents to cover these expenses so I didn't have to pay them out of pocket. This is an advantage of several properties — when one of them has extra costs, the rents from the others can pay for it.
My property manager isn't the greatest at providing a value product. My policy has always been to buy value — a good product at a good price. I question EVERY expense and she tells me she gets several bids, but I don't believe it. She's more of the passive type and I have to ask what I consider to be obvious cost-related questions. My last manager (who is now her boss) was GREAT, but he got promoted higher up. I did talk to him about the situation and he's now working closely with her, so I think things will be better. It's part of the cost for dealing with managers over 1,000 miles away — they know I have few options (if I was there, I would handle many of these issues myself with my own people).
The property manager has had a bad run of finding tenants. When one stays for less than a year, I don't have to pay a finder's fee for the next one, but when one does $5k in damage I'm on the hook for it — even though the management company was the one who found the tenant. In addition we've had a run of tenants who have turned over recently which does cost me an extra fee. I need some good tenants who pay on time and want to live in my places for years. I talked to my manager's boss about this as well and he's working on a plan.
Most of this just goes with the territory of owning real estate. Many of these expenses are to be expected and there are many more to come (roof, remodels, etc.) You have to expect them if you own real estate. Even so, they are never a welcome sight, especially when they hit all at once.
These expenses illustrate why it's a great idea to have extra income (in my case that's a business) as well as remain flexible in your living expenses. Otherwise, an owner could be in deep do-do when big things like this hit.
These expenses also illustrate why it's a great idea to have margins of safety built in to a retirement plan. Otherwise, an owner could be in deep do-do when big things like this hit.
Overall, I do like real estate investing and plan to stick with it for some time. That said, costs like these need to be planned for and managed, just like you would with any business. There will be ups and downs through the years, so before anyone reading this thinks about investing, be sure you know what you are getting yourself into.
As long as you think and plan ahead for expenses like this, you should be fine when they happen (and they will).