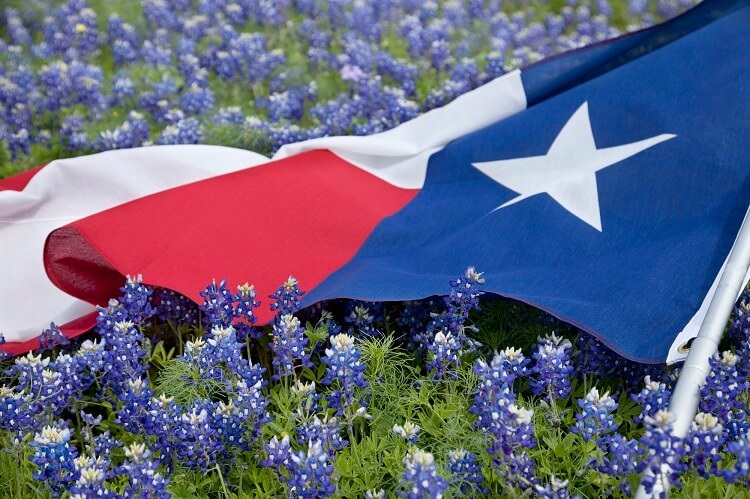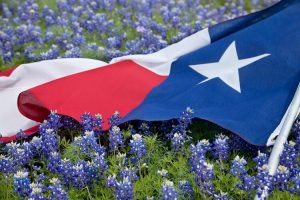 Here's our latest interview with a retiree as we seek to learn from those who have actually taken the retirement plunge.
If you'd like to be considered for an interview, drop me a note and we can chat about specifics.
My questions are in bold italics and her responses follow in black.
Let's get started…
GENERAL OVERVIEW
How old are you (and spouse if applicable, plus how long you've been married)?
I am 57 years old.
I am not married, but I have been with my domestic partner for 35 years.
Do you have kids/family (if so, how old are they)?
I have no children.
My partner has 3 grown children.
What area of the country do you live in (and urban or rural)?
I live in Texas in a busy urban area.
Is there anything else we should know about you?
I am one of seven children; I'm number 6!
RETIREMENT OVERVIEW
How do you define retirement?
To me "retirement" means not working and not having to work due to financial security.
How long have you been retired?
I retired in 2017.
Is your spouse also retired?
My partner is a retired physician.
He is older and retired in 2016.
One of the reasons I retired was to spend more time with him.
What was your career and income before retirement?
I graduated from college with a degree in nursing.
I worked for a few years as an RN then went back to school to obtain my law degree. Since law school until the time I retired (about 28 years), I worked in the healthcare field in a variety of positions in addition to practicing law.
My salary peaked in my late 40's when I was making between $200,000-$300,000.
I made a change in 2009 which led to a significantly reduced salary ($110,000), but by the time I retired in 2017, I was making close to $200,000.
Why did you retire?
I voluntarily retired.
As I mentioned above, my partner closed his medical practice in 2016.
At first, he was ok with me working, but I could tell he wanted me to join him in retirement! It was very tough getting up every morning and going to work while he was "footloose and fancy free"!
On a more serious note, his health has gone downhill, so it was very fortuitous that I did retire.
PREPARATION FOR RETIREMENT
When did you first start thinking seriously about retirement and when did that turn into a decision to do it?
As soon as I got out of college, I thought about retirement.
I honestly thought that I would get married and have children and be a stay at home mom. When that did not happen, I focused on going back to school and, while working, saving as much money as I could, because I knew I did not want to work until I was 65 or 70.
I turned into a very driven career woman. My goal was to have enough money by the age of 50 to retire.
When I reached the age of 50, however, I was not mentally ready to retire. I was a bit afraid, too, that maybe I had not saved enough money.
When I turned 55, I knew I was ready. At that age, though, I was unexpectedly laid off, and I immediately found another job that was better paying, mainly to "show the world" (and my prior employer!) that I still had it in me!
Shortly thereafter, my partner asked me to retire…and I was ready.
What were the major steps you took from deciding to retire to developing a plan to do so?
I have to say the most important step I took was getting a good education.
I was fortunate to have two professions, and I was able to capitalize on both and land excellent jobs.
I owe my parents so much; they were fortunate enough to be able to pay for my undergraduate work, so I had little debt when I graduated. They also said that they would only pay for my college education if I selected a professional degree which is one reason I selected nursing; I knew I would ALWAYS have a decent paying job as an RN.
Adding a law degree was the best decision I ever made.
So, in summary, I "planned" for more than 30 years.
I also took advantage of maxing out contributions to 403b/401k plans through-out my career and living within my means. Things were in place financially when I finally decided to retire, so I didn't really have to do much planning at the end.
One caveat…I did research health insurance options thoroughly before I retired. I elected COBRA coverage for 18 months then bought a high deductible plan. Fortunately, I am in excellent health.
What did your pre-retirement financials look like?
My partner and I keep our finances separate, so I'll talk about just my own situation.
I currently live off of investment income from my brokerage account which is about $90,000 a year.
I have no debt – none. I paid cash for my current house. It's in my name only. I am a fan of low-cost mutual funds, especially index funds.
I have a net worth of about $3.7 million which includes my house.
The house is worth about $400,000, so I have about $3.3 million invested in mainly mutual funds.
About $1.2 million is in a rollover IRA which I don't plan on touching until I have to at age 70.5, so I reinvest the earnings and dividends/gains in that account.
I am VERY lucky to also have a good old-fashioned defined pension plan which I can access at any time. I plan on waiting until I am 65 to access, because the monthly annuity will be about $4,600.00 a month vs only $2,000.00 a month if I access today.
What was your overall financial plan for retirement?
I have always kept track of my spending and never spent more than I earned.
When I bought my first house, I took out a mortgage, but I waited until I had enough in savings that if I lost my job, I could still pay the mortgage.
I pay off my credit cards every month in full.
I stayed in one job for almost 20 years which made me eligible for a nice pension.
Once I had saved enough to generate enough investment income, I knew I was ready, financially, to retire. So, I pre-planned through-out my 30's, 40's and early 50's.
Did you make any specific moves to prepare your finances for retirement?
I did meet one time with a financial planner, right before I retired mainly to reassure myself that I had enough money to retire. The services were free, compliments of my brokerage company. I followed his advice and did shift some assets into bonds to produce more steady monthly income and to reduce my exposure to the stock market.
My partner and I moved to a smaller house, but mainly because we did not want the hassle of the upkeep that goes along with a bigger house. My partner owned the bigger house, and I wanted a house in my name. Luckily, my partner is independently very financially secure.
Who helped you develop this plan?
My partner taught me a lot about finances. He made a lot — and saved a lot — of money practicing medicine and was older, so he really was my mentor.
The one thing he always told me was "You can't control or predict how much money you'll make with a particular mutual fund, but you can control how much you pay for the fund". So, I selected a lot of Vanguard funds, and I diversified.
As I mentioned above, I did meet with a financial advisor right before I retired. And, I did not panic and sell when the stock market went south…I stayed put and was able to regain my losses.
What plans did you make in advance to leave your job?
I really did not have to plan too much.
What were your pre-retirement concerns (financial or non-financial)?
My identity was very much tied to my profession and work until, suddenly, one day, it wasn't. Until I reached that point, I was afraid to retire, because I felt it would be "lazy" of me to do so. I'm happy to say, I like being lazy!
I do worry about finances at times, because it's the big unknown. When one no longer has income from a job, it's a bit scary to quit that good job and begin living off of investment income. I'm less concerned now that I've been retired for more than a year.
How did you handle deciding on and paying for healthcare?
This was a tough one, but, thankfully, it's easier now to buy health insurance for those of us under the age of 65.
I opted for a big deductible, mainly because I can afford the out of pocket expenses, and I am so lucky to be healthy. I sought out an agent to help me find the right plan. I did not qualify for premium financial assistance through Healthcare.gov.
How did you tell your family and friends of your plans?
I don't really recall. I think I just told them as I saw them.
I do remember telling my mom, and she asked me what I was going to do for the rest of my life!
I did warn my family ahead of time that I was going to retire, so my last day of work was no surprise.
THE ACT OF RETIRING
How did you ultimately retire?
The hardest part was telling my employer, because I had not been working there very long.
I made sure to give plenty of notice and offered to make myself available afterwards to assist my replacement.
What went well?
Leaving my job went better than I thought. I was able to do a bit of contract work afterwards, too.
What didn't go so well?
Nothing! I had planned out things so well that there were no surprises.
I will say I was a bit nostalgic when I packed up my office, especially when I took my framed degrees and licenses off the wall and placed them in a box! They are still in a box in my house…I plan to find a place to hang them in the house! I look at them once in a while to remind myself that I did, in fact, go to school!
How did you ultimately find the courage to do it?
I think once my partner retired, the heat was on me to do the same.
Although we keep our finances separate, there is a certain security in having someone share the bills. Knowing that fact made me feel much better about retiring when I did.
I will say, however, that in all of my financial planning, I did not take into account my partner's assets. I strongly encourage anyone who is in a relationship but not married, especially women, to do the same. It was very important to me that I be financially self-sufficient.
RETIREMENT LIFE
How was the adjustment, especially the first few months after retirement?
I think because I was so ready and did it on my terms, there was no adjustment.
There was a certain joy in knowing I did not have to get up at 5:30-6:00 am, fight traffic and go to work.
Surprisingly, my title and past work-life no longer identified me. I was happy to be a retiree.
How is retirement life now? What do you like about it and what do you dislike?
It's wonderful.
I like the fact that I can grocery shop at 10 am on a Tuesday! We plan our day around traffic. If I ever get caught in rush hour traffic, I can't believe that I use to be in it twice a day for more than 30 years.
I don't really have any dislikes. I do have to make an effort to keep up with friends, but luckily, most of my friends are retired, too.
What do you do with your time? What does an average day look like?
My partner and I often say to each other, "How did we ever work?!" The days pass quickly, but sometimes it's hard to actually remember what we did all day!
A typical day is as follows:
We are out of bed by 7-7:30.
We leisurely eat breakfast then exercise. I jog, ride my bike, play tennis or walk.
We usually run errands in the early afternoon, have lunch with friends.
Before dinner, we relax by reading or watching TV.
I'm doing a lot more cooking than I did when working.
I'm planting flowers in my garden.
I've done volunteer work, joined a book club, so I stay busy.
Looking back, what would you have done differently?
Nothing!
Was there any emotional impact from leaving the workforce?
No, and I think it's because I was ready mentally and emotionally.
I want to stress how important it is to be ready mentally and emotionally; it's as important as being ready financially.
My partner, who was very driven when practicing, was also very supportive. He told me I had "earned it"! Coming from him, that was a compliment.
What surprises (financial or non-financial, good or bad) have you had since retiring and how have you handled them?
There have been no financial surprises. Healthcare insurance cost was my biggest fear, but I had over-estimated the cost, so no surprise there.
I think the biggest surprise has been the fact that I don't miss work at all…I really thought I would.
The decline in my partner's health was the biggest "bad" surprise, but I am so happy that I don't have to work so I can take care of him.
What are your future plans?
I am not much of a traveler, but I do have a big family. I'd like to see them more often.
I think I'd like to do more volunteering.
I realize how lucky I have been in life, and I would like to help others. I feel an obligation to share my luck especially in the area of literacy. I want to help children/adults learn to read. To me, literacy is the key to getting an education, and education is the key to a better life.
RETIREMENT FINANCES
How has your financial plan performed compared to what you had estimated before retirement?
It's performing about how I thought it would.
Can you give us some insights into your post-retirement spending and income? How much do you spend annually and on what? And where does the income to pay for your spending come from?
I spend about $70,000-$80,000 a year.
I am living off of investment (dividends and capital gains) and interest income generated by assets in my brokerage account.
Most of my expenses are for daily living kinds of things.
My partner and I split traveling costs.
By far, health insurance, other insurance and taxes are my biggest expenses, although 2018 federal taxes were greatly reduced due to amount and type of income.
How are you handling Social Security, required minimum distributions, tax issues and the like?
I'll most likely wait until I'm 67 before tapping into Social Security.
I have a roll-over IRA plus a "regular" IRA which I'm hoping I don't have to access until 70.5 years of age when RMD starts.
I'm still reinvesting dividends and gains in my IRA's. Like I said above, taxes are much more manageable now!
Did you return to paid work? Why or why not?
I did a bit of contract work for my former employer, for a couple of months right after I retired, mainly to help them out.
It also helped to ease me into retirement. I'm happy, though, not working at all ever again!
Did you find it hard going from being a saver to a spender?
A little bit. I had to keep reminding myself that the money was there!
Now that I have been retired for more than a year and now have proof that I can live off of investment income, I am much more comfortable. I think if I had had to dip into the principal during the first year, I'd be a bit more uneasy today.
Looking back, what do you wish you knew in advance?
I can't think of anything.
What advice do you have for those wanting to retire?
Plan, plan, PLAN!
Run the financial numbers every which way, and seek advice from a reputable financial professional even if it's just to verify what you already know, especially if you want to retire before 65.
Don't ignore the mental and emotional side of retiring; have a plan in place for what you want to do with your time.
And, if retiring early, embrace it and don't feel lazy or guilty. You earned it!