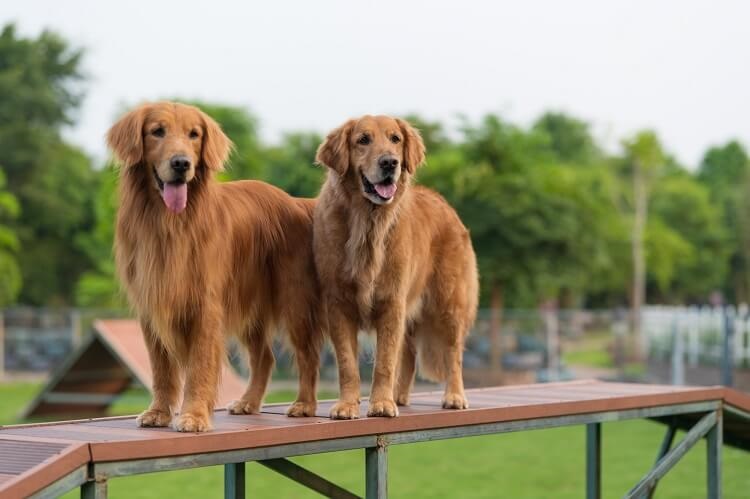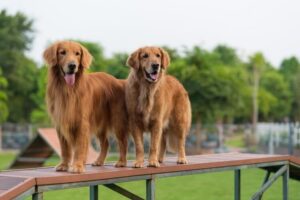 Here's our latest interview with a retiree as we seek to learn from those who have actually taken the retirement plunge.
If you'd like to be considered for an interview, drop me a note and we can chat about specifics.
This interview was conducted in September.
My questions are in bold italics and their responses follow in black.
Let's get started…
GENERAL OVERVIEW
How old are you (and spouse if applicable, plus how long you've been married)?
I am 53 and my wife is 51.
We just celebrated our 20th wedding anniversary this summer!
Do you have kids/family (if so, how old are they)?
We have one son who is 16 years old.
What area of the country do you live in (and urban or rural)?
We live in a large urban area in the upper Midwest.
Is there anything else we should know about you?
I did Millionaire Interview 206.
You might want to take a look at that if you haven't already to get a sense of our background and financial situation as of July 2020.
RETIREMENT OVERVIEW
How do you define retirement?
I'm aware of the debate about what "retirement" means to different people.
I think I have settled on the idea that retirement means that you have enough resources not to work full-time at your chosen occupation, and you are able to do something else now. I think whether that "something else" is paid or unpaid is up to the retiree.
I think the key concept is that you are financially independent and able to earn money or not without any financial pressure.
How long have you been retired?
I stepped down as CEO of a large nonprofit in July 2020.
Is your spouse also retired?
My wife is two years younger than I am, and plans to work for about 4-5 more years as a tenured professor at a top research university. From a financial perspective, she probably doesn't need to work, but she enjoys her job and would like to continue working in the short-term. She's working on several important projects and would like to complete them and have a well-planned departure.
Financially, it is certainly a benefit to have her continuing to earn an income of about $110,000. That income, along with our real estate rental income of about $125,000 allows us to live without drawing on any of our savings or retirement investments.
Plus, we can stay on her employer's benefits plan, which includes good health insurance.
What was your career and income before retirement?
I founded and ran a non-profit organization for 20 years. It was the blessing of a lifetime to have the opportunity to do that work, and I enjoyed it immensely. Our mission is deeply personal and meaningful to me.
But it was also very difficult work. We started in one city, and we grew it to eight American cities over those 20 years. So I had a lot of time on the road meeting funders and other community leaders who helped us create a new site in their city. That was a lot of time away from home and very challenging work.
I started out earning about $30,000 a year, but as the organization grew in size and scale, my salary did too. By the time I retired I was earning a little more than $330,000 a year and the organization had an annual budget of about $30 million, with a staff of 400 people. Based on market data, I was probably paid at about the 50th percentile of similarly sized organizations.
Why did you retire?
About three years ago I was diagnosed with colon cancer at age 50. I was very surprised because I had no symptoms. Thank goodness my primary care doctor recommended that I get a routine colonoscopy when I turned 50. I ended up having surgery to remove about 12 inches of my intestines, and then completed six months of chemotherapy. That experience was incredibly scary and painful.
I think facing my own mortality accelerated my desire to stop working so hard. I have always been a very driven, Type A kind of person. I founded the nonprofit organization after graduating from the Harvard Kennedy School, and I really poured everything I had into creating, growing and running the organization. But at age 50, I looked up and realized that maybe it was time for a change.
But I also think the organization was ready for a change. Any organization can probably benefit from new leadership after 20 years of the same leader. Over that 20 year time span I grew increasingly tired of many of the headaches of running a relatively large nonprofit organization. I think I even began to have less passion for the mission, although I would say that it remains my life's work.
I think I was just tired and ready for something different and less stressful.
PREPARATION FOR RETIREMENT
When did you first start thinking seriously about retirement and when did that turn into a decision to do it?
My wife and I have fantasized about retirement for much of our 20 year marriage! We're both such hard-charging people that one of the ways we managed to stay sane was to dream about an early retirement!
As a result, we began thinking seriously about saving for retirement early in our marriage, and in about 2007 began keeping close track of our net worth on at least an annual basis. Over time, that analysis evolved so that we did it twice a year, and now we update it each month.
One key element in our decision for me to stop working full-time was that we own five rental duplexes that we had purchased over the last 20 years. We paid the last one off just as I was retiring. That net rental income was key to the financial aspect of my retirement. I think without that rental income, I would not have been able financially to stop working at age 52.
What were the major steps you took from deciding to retire to developing a plan to do so?
As I mentioned above, starting in about 2007 we put together a spreadsheet that tracked our assets and liabilities. This gave us a clear line of sight to our net worth.
For a long time we didn't work from a budget. In retrospect, I think that was a mistake. Our net worth began to grow much more steadily once we got on a basic budget. I think part of actually being able to live within a budget was that we began to see how our increased savings affected our net worth.
I think it's challenging for many people to live within a budget, if they can't see how the budget is leading to their ultimate goal. I think getting alignment in our marriage on the relationship between operating from a budget and being able to achieve our long-term goal of retiring early was critical to our financial success.
Over the years we visited with a fee-only financial planner three or four times. This helped us get a professional assessment of our financial situation, and helped us run some simulations. I've also read a lot of books, blogs, and newspaper articles about personal finance.
So with that backdrop, we knew that by the summer of 2020 we would have the real estate fully paid off, which would give us enough resources for me to stop working. With that date in mind, I approached my board of directors shortly after my cancer diagnosis about a succession plan. After a lot of back-and-forth and negotiations we settled on a contract that would end around that time, and then pay me one year of salary to serve as a senior advisor to the organization for the year after I stepped down as CEO. I just recently completed that consulting year.
What did your pre-retirement financials look like?
At the time of my retirement we had a total net worth of $3.6 million.
Of that total, our real estate was about $2 million, our retirement accounts were about $1.35 million and the rest was cash.
We had no debt at the time that I retired.
What was your overall financial plan for retirement?
As mentioned above, our plan from the time of my retirement until my wife's retirement in 4-5 years is for us to live on her salary and the net rental income from the rental duplexes. That is roughly $235,000.
Out of that income we are also setting aside additional cash savings that will tide us over from the time she retires until I turn 59 ½. I'm 53 1/2 right now, so depending on when she retires, we will need cash to get us through a year or two until we can use our 401K savings without penalty.
Our plan is to have enough cash available that we can draw from that, along with the rental income to meet our spending plans during this "in between" phase. We are also trying to have enough total cash and 529 savings to pay for our son to go to pretty much any college he chooses when he turns 18 in two years. We have been able to essentially save the salary I earned this final year serving as a senior advisor, which has us in an excellent cash position.
When we are both retired, and I'm 59.5, we will have the rental income as our primary source of income, which is essentially indexed to inflation. We will then draw from our retirement savings once we have used up any additional cash that we managed to save during these years since I retired, as needed. At some point, we will take Social Security as well which will reduce our need to draw on our retirement savings.
I have modeled this out in a spreadsheet, and of course we've been through simulations both online and with a fee-only advisor. We feel very confident that we will be unlikely to use up our net worth prior to age 100.
Our current total net worth is $4.5 million. Roughly $2.2 million in real estate, $1.8 million in retirement savings and the rest in cash, a 529 and other reserves.
Did you make any specific moves to prepare your finances for retirement?
I think the key financial move was making sure that we had the rental properties fully paid off so that we would have that income to use.
We have also maintained a relatively modest lifestyle. For example, we live in one of the duplexes that we rent out.
Who helped you develop this plan?
We have visited with an independent fee-based financial planner a couple of times. He helped inform this plan, but he no longer takes clients on an hourly basis.
So we've mostly put the finishing touches on this ourselves.
Obviously, we read this blog and some others.
What plans did you make in advance to leave your job?
As I mentioned above, as the founder and CEO of a nonprofit organization, it was important to me to have a well articulated and written succession plan.
I worked that out privately with the board of directors. I didn't want to announce to the entire organization that I was leaving too far in advance. But people could see the signals.
The organization hired a president who we expected would become the CEO when I left.
What were your pre-retirement concerns (financial or non-financial)?
I didn't have many concerns about retiring. In 2017 I had the good fortune to take a six month paid sabbatical. Part of my goal in doing that was to see how the organization would perform without me there on a daily basis. I think it mostly did just fine.
I had originally thought that I would come back with renewed energy and work the rest of my career there. But instead, I found that I really enjoyed the sabbatical. It was something like a "test retirement."
I got the opportunity to see what it felt like to no longer be burdened with the pressures of leading and growing an organization. But I also got the chance to see what it felt like to no longer have the power and authority of being a CEO.
I ultimately found that I didn't miss anything about working while I was on sabbatical. In fact, I found myself secretly fantasizing about being able to never go back at all! At about that point, it really became an effort to figure out the financial details so that I could do it.
In retrospect, I think the opportunity to take a break for that length of time really helped me have a good and accurate view of what retirement, at least in this early phase, would feel like.
On the financial side, we were very confident that with the rental income and fairly significant retirement savings that we would be okay. I think the only stress is whether we can afford to spend as much as we might like to spend.
But we don't have any concerns about having enough money to live a good life almost no matter what happens.
How did you handle deciding on and paying for healthcare?
This is one of our few remaining concerns. As I mentioned above, my wife is still working for four or five more years. For that timeframe we will stay on her health insurance. We may even do Cobra for some period after she leaves.
But we are concerned about what we will do in those years before we are eligible for Medicare. I've read and followed a lot of the discussions both here and in the Millionaire Money Forum, among other places. I think this is a challenge for virtually everyone, and I'm sure we will find a way to make it all work, even if it is paying an extraordinarily high amount of money.
In our modeling we have assumed we will spend $2,000 a month on health insurance once we are no longer on my wife's plan.
How did you tell your family and friends of your plans?
My closest friends knew that I was ready to step down. They had heard about how much I had enjoyed the sabbatical and were of course aware of my battle with cancer.
My larger network of people could also probably tell that my time at the nonprofit was coming to an end because they could see the changes we were making to prepare for succession.
I think many people can't quite get their head around the idea of someone retiring at age 52, so I think there are still probably some questions about how I managed to do it, but mostly nobody asks me for the details.
THE ACT OF RETIRING
How did you ultimately retire?
My actual retirement was not quite what I had expected. I ended up leaving the organization a bit earlier than I had planned because I had lost confidence in the new president who was slated to become my successor. Rather than hang around and be frustrated with his leadership, I negotiated to accelerate my departure by having the organization honor the contract that we had created.
It was also during the pandemic. So there was no party or event or really any single moment of significance.
My wife, son and I went out for a very nice dinner on my last official day, but it actually felt quite anti-climatic. It definitely felt kind of weird to me.
What went well?
Other than the fact that I didn't have much of a celebration, which I had honestly expected, and that the organization has not done well since I left, it's been good.
It's been pretty much how I expected it to be. The sabbatical was, in fact, a good way to test out the feeling of being retired.
I think it's quite a bit better because during the sabbatical I had a ticking time clock going in my head about when it was going to be over. One of the greatest feelings of retirement is that there's no longer anything looming over me!
What didn't go so well?
I think it is all gone very well.
I really don't have any things that I would describe as not having gone well.
How did you ultimately find the courage to do it?
I don't know that it felt to me like it required "courage." I was tired and had lost some passion for the work, and most importantly, I had come to appreciate my own mortality much more fully because of the cancer.
When you truly face the prospect of dying within a few years when you're 50, retirement takes on a bit more urgency.
We felt like we definitely had enough money as well. So in many ways, I felt more like the question was, "Why wouldn't I retire?"
RETIREMENT LIFE
How was the adjustment, especially the first few months after retirement?
I'm only a little more than one year into retirement, so this interview is in some ways a bit premature. So far, it has been fantastic! I have absolutely no regrets. It feels like an incredible blessing to have so much time to myself.
I don't miss work at all. As outlined down below, I'm minimally involved in a few consulting projects which keeps me somewhat engaged, but not at all stressed.
How is retirement life now? What do you like about it and what do you dislike?
I love it! So far there's not anything that I don't like.
If there's any drawback at all, it's that most of my friends are still working. So it's a little bit harder to organize activities like a round of golf because I have to factor in other people's more complicated schedules.
But overall, it's just fantastic.
What do you do with your time? What does an average day look like?
I think once you have achieved financial independence, one of the key remaining concerns is staying healthy. So I spend quite a bit of time each day working on that.
I average about 20,000 steps a day. This includes a walk with our two golden retrievers, often with my wife.
I also go to the gym many days and lift weights or do some additional exercise.
After about a 20-year hiatus, I am back to golfing at least twice a week.
I've been getting more and more into cooking. At least a few times a week I try to make a more complicated/interesting recipe for my wife and son. I enjoy looking at recipes and then making the plans to make a new dish.
I spend quite a bit of time reading both online current event type stuff as well as reading for pleasure.
As I mentioned down below, I also do about 10 hours a week of consulting/volunteering. On the volunteering front I'm serving on two boards of directors. With one of them, I'm serving as a mentor to the executive director which I find very satisfying.
Mostly, I really enjoy a much more relaxed daily schedule. I work very hard to have no more than one or two things on my calendar on any given day. Mostly it feels like a huge relief to not have such stress.
What are the major activities that fill up your time in retirement? Are there any new ones you're planning to try?
I'm now spending a considerable amount of time on golf. I'm trying to golf about twice a week, plus I go to the driving range maybe once a week to practice. Golf is a great activity because you can do it well into older age, and it involves other people.
As I mentioned I also walk a lot with our dogs, including some time hiking and biking as well.
This winter I will have a season pass to a local ski hill and will likely ski pretty regularly. I'm also hoping to get back into cross country skiing this winter.
I've been doing more cooking, and I would like to find one or two more things to do that are new.
In the evenings, my wife and I often go for a short walk in the neighborhood and then watch a show or movie.
What is your social life like?
I've read enough about retirement to know that being a little more deliberate about your social life is necessary in retirement. I'm now more proactive about scheduling time with friends and family. I drove one state over to visit with my brother a few months back, for example.
During the pandemic, I have regularly scheduled virtual happy hours with two of my brothers, and separately with a group of friends. I've also scheduled virtual connections with other siblings who don't drink. This fall I'm going on a golf trip to a resort with a few longtime buddies.
Golf has provided a good means of engaging some old high school friends as well. I probably wouldn't see them much more than two or three times a year if it weren't for the impetus of golfing.
Looking back, what would you have done differently?
No, I think it has worked out very well.
Was there any emotional impact from leaving the workforce?
I really didn't miss my work. As I mentioned, during my sabbatical I got a taste of what it would feel like to no longer be at the helm of an organization that I had created.
I thought I might miss it more than I have, but honestly it has just felt like a relief to know longer have the daily pressure and headaches that come with managing a large budget and a lot of employees.
What surprises (financial or non-financial, good or bad) have you had since retiring and how have you handled them?
I really haven't encountered any surprises.
I do wonder sometimes if the amazing feeling will wear off over time. I'm still less than 1.5 years into retirement.
I'm definitely looking forward to the phase when my wife is also retired.
What are your future plans?
I'm currently thinking that I will continue to consult and serve on boards at least until my wife also retires. It gives me something productive to do, and it doesn't interfere with our time together. If I'm no longer enjoying it, I'll just scale it back or eliminate it.
We plan to travel regularly. For more than 20 years we have rented a place on the coast in Maine for a month each summer. Next summer, we'll try 5 weeks. We may extend that somewhat in future years. We typically do a winter ski trip to Colorado as well.
When my wife retires we will likely spend part of the winter someplace warm. We are currently thinking of being away from mid-January until about April or so. It would be nice to avoid the worst of the brutal upper Midwest winters.
RETIREMENT FINANCES
How has your financial plan performed compared to what you had estimated before retirement?
Our financial situation is probably pretty different from most retirees since my wife continues to work and we have significant rental income.
We currently have a good plan for how we will bridge the time from when she retires until when I am 59 1/2.
But once we start to draw some of our retirement savings, I think that will feel a little bit different.
But as of now, that's still about five years away.
Can you give us some insights into your post-retirement spending and income? How much do you spend annually and on what? And where does the income to pay for your spending come from?
We are spending a total of about $10,000 a month.
Our income comes from $125,000 of net pretax profit from our real estate, and about another hundred and $110,000 from my wife's income.
I'm also earning about $75,000 a year in independent consulting income.
So at this stage, we are still actually saving money for my son's college, into retirement accounts, and to build up additional cash savings.
How are you handling Social Security, required minimum distributions, tax issues and the like?
We haven't gotten to that stage yet.
Since I'm only 53, we have quite a bit of time to make a decision about how to handle Social Security, and eventually required minimum distributions.
Did you return to paid work? Why or why not?
I did. I didn't actively look for any consulting work, but I was open to it. Several opportunities just popped up and I decided to try it.
I'm now consulting with three clients that make me about $75,000 a year. It's a minimal amount of time. Probably about 10 hours a week. I'm thinking that my plan moving forward will be to consult with 3 to 5 clients at a time as long as I can keep the amount of hours in check. What I would really like to be doing is helping other nonprofit founders start or grow their organizations, so I'm hoping to be a bit more deliberate than I've been to date.
Once my wife retires in 4 to 5 years, I will reevaluate. I find it easy to do a bit of consulting right now since she's working full-time. But I expect that once we are both retired, my desire to do even 10 hours a week may diminish. We'll see.
Did you find it hard going from being a saver to a spender?
As outlined above, we really haven't reached that point yet.
Looking back, what do you wish you knew in advance?
Nothing really. I've read a lot about this topic, and because of the opportunity to take a paid sabbatical, I had a pretty clear idea how this would go.
What advice do you have for those wanting to retire?
In general, I would encourage people to consider retirement earlier than most people do.
If you have the resources, I think the question really should be, "Why would I keep working?" Or, "Why wouldn't I retire?"
My observation is that far too many people live their lives on a sort of autopilot and never really even consider retiring early.
My battle with cancer woke me up on that front, so I'd encourage people who have significant resources to really ask themselves what they want out of their remaining days. I think if most people are honest, they would agree that there is a lot more you could do with your remaining time on this good earth than to just keep working.
If there are parts of your work that are still really satisfying, then maybe consider a way to at least slow down, and work a bit less. But I would discourage people from just mindlessly grinding away until they are 65, or older. At that age, if you run into any health problems, you may not get much time to really enjoy your last phase of life.
On the financial side, I think having some rental real estate is a really powerful way to have a steady, inflation-adjusted income. It's definitely not for everyone, but it makes an enormous difference if you can do it.
It took us about 19 years to buy and pay off our five duplexes, so it's also not necessarily a get rich quick plan. But it is a really good potential option for people who may not have enough regular income to be able to afford to retire early.
We have also maxed out our employer sponsored retirement plans for at least the last 15 years. Unless you can find a way to systematically live on less than you earn, you will probably not have the option of early retirement. We automated as much of our savings and real estate loan payments as possible.
I hope my story is useful to others as they navigate this path. I'm happy to respond to any questions or suggestions in the comment section.