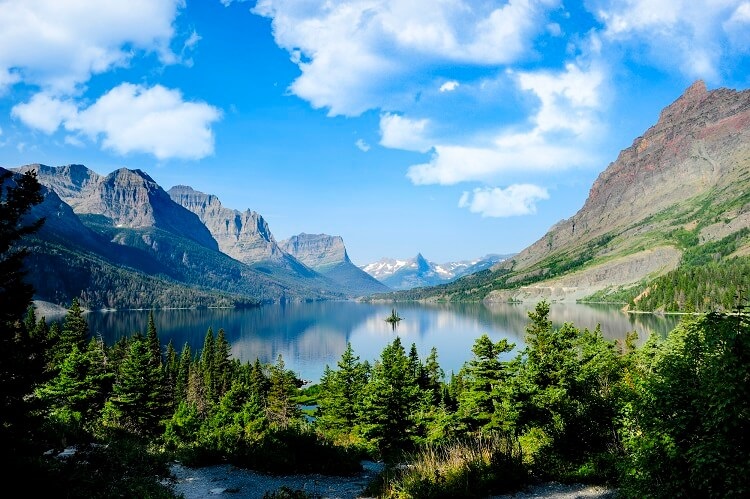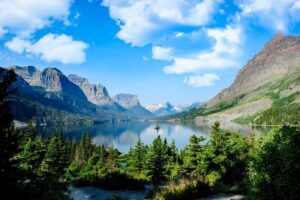 Here's our latest interview with a retiree as we seek to learn from those who have actually taken the retirement plunge.
If you'd like to be considered for an interview, drop me a note and we can chat about specifics.
This interview was conducted in April.
My questions are in bold italics and their responses follow in black.
Let's get started…
GENERAL OVERVIEW
How old are you (and spouse if applicable, plus how long you've been married)?
I am 53 and my wife is 55.
We have been married for over 12 years.
Do you have kids/family (if so, how old are they)?
No kids, neither of us wanted kids when we started dating and the decision allowed us to retire early.
What area of the country do you live in (and urban or rural)?
We live in suburban Midwest.
Is there anything else we should know about you?
We keep separate finances. All the information shared is only my portion.
By the time we got together, we had our own systems and decided to keep our own method to manage finances.
We do share expenses and with no outstanding mortgage, we both enjoy living rent-free.
RETIREMENT OVERVIEW
How do you define retirement?
Before I retired, I thought retirement was simply someone not working anymore.
Now I am in retirement, I would modify the definition of retirement being no need to work for money.
How long have you been retired?
I am approaching my 5th year anniversary.
Is your spouse also retired?
My wife is also retired. She decided to leave work about a year after my retirement.
Her plan was to work for another 3-5 years because she enjoyed the work. What accelerated her retirement decision was because her boss became unbearable and unreasonable.
Little did her boss know that she didn't need to work so my wife got the last laugh.
What was your career and income before retirement?
In my last job I was a supply chain manager for an automotive company, making $120K a year.
Why did you retire?
My entire department was offered a buyout package and I decided to take the plunge.
PREPARATION FOR RETIREMENT
When did you first start thinking seriously about retirement and when did that turn into a decision to do it?
I had a simple life growing up. The ultimate goal was retirement and I started saving for retirement in my first job, in my 20's.
In the early 80's news was already negative about Social Security going bankrupt so my goal was to stow away as much as possible. If I were to receive Social Security in my retirement, that would be a bonus.
I also learned in college about compound interest and I knew the power of saving early and that's what I did.
During my career, I wanted to escape the rat race at a better than average age, before 65, 60 would be reasonable, when IRA withdraws become available penalty-free.
My net worth reached $1M at age 38 and I wanted an even earlier retirement, maybe 55. The unanswered question of how to fund this period before 60 was always on my mind. I could go for extremely lean and frugal lifestyle to make my money outside IRA work, but will it worth the sacrifice? The unanswered question lingered on for another 10 years until the opportunity presented itself, the company buyout.
What were the major steps you took from deciding to retire to developing a plan to do so?
When I was offered the buyout package, I was 48, making the most money I have ever been. Retirement this early wasn't in my plan, at least before I spoke to three separate financial advisors.
The main component of the buyout package was a year of salary, $120,000. I began to formulate practical options, including:
Get another job and put that money to work (into retirement of course). Job market was very solid at the time. Funny thing happened the week of the buyout announcement, I was dragged away to play golf and I was offered a job without asking. That gave me the confidence that taking the package would work out.
Same as Option 1 but to spend the money on a cool ride!
Take the buyout and take a break for two years, end up with a little saving, and pray the job market would stay healthy.
Be a late FIRE (Financial Independent Retire Early), which I also call this option accidental retirement.
Here are details for Option 4 and personally I thought it was a perfectly executed plan! Everything I worked for, all the knowledge I had, and all the experiences I acquired, all led to this moment.
At that time, my total net worth had just crossed $2M with close to $800K invested in the market (401k, IRAs, and taxable accounts), and outstanding mortgages on my condo and rental house. Rule of 72T, something I learned from one of the financial advisor meetings, allows equal payment IRA withdraws without penalty and based on the best rate of the three withdraw calculations, yielded 4.2%, about $25,000 annually.
The buyout would clear both mortgages. The 72T withdraw, the absent of home mortgage (about $12,000 a year) and predictable rental income ($14,400 a year), gave me a total of about $51,400 income and my annual expenses was around $32K. That was the moment I realized this would be the path I take.
What did your pre-retirement financials look like?
At retirement, my investment portfolio was $1.06M (grown from $800 about a year before retirement, listed above) and that was all my retirement saving.
Of that, only $250K is outside IRAs, in taxable accounts. $590K of that is in a rollover IRA, which I withdraw using the 72T rule, penalty free. $220K is in Roth IRAs.
In addition to that I have two paid-off real estate properties, my primary residence, a condo, and a rental house.
What was your overall financial plan for retirement?
In my engineering career, we design with factors of safety, sometimes in multiples. This meant if 1X could do the job, we would design for 2X or more, depending on the situation. I used that principle in early years to maximize retirement savings and increase learning opportunities.
Not knowing what I might need, I just saved as much as possible. Since I wasn't counting my Social Security, I had thought when I can clear three real estate properties in addition to the 401k and IRA's, I could retire.
Did you make any specific moves to prepare your finances for retirement?
Again, l like things simple. I didn't buy a large house so I could downsize later. Wife and I decided on a condo for simplicity sake and invested the rest.
The only move I did was to rollover my company 401k and cashed out pension to Charles Schwab and initiated the 72T withdraw. All other finances were on autopilot as much as possible, including credit card payments and utility bills payments.
Who helped you develop this plan?
I am a do-it-yourselfer and always open for new information. Some of my interests were learning more about finances, investments, and retirement planning. I knew the principles but wasn't very knowledgeable on the practical side of actual retirement because I really did not expect to retire this early.
At work we were given months to decide so I spoke with three financial advisors. During each meeting I would learn a thing or two, all minor, except for one, which was Rule 72T of equal payment withdraws. That led me to the actual decision to retire. Before that knowledge, my concern was how to tap my retirement investment without penalty.
Some online resources I enjoyed included:
ESI (of course)
ChooseFI
Mr. Money Mustache
Afford Anything
Stacking Benjamins
Earn and Invest
Your Money Your Wealth
Radical Personal Finance
Bigger Pockets
I would read all the materials and listen to these podcasts religiously in order to get ready for my next phase of life.
Books I read and found helpful for retirement planning included:
ChooseFI
Stacked
I Will Teach You to be Rich
Armed with all the knowledge, I was comfortable to continue to manage my own.
I did add two members to my professional team, a CPA and Schwab financial advisor.
What plans did you make in advance to leave your job?
I wasn't expecting to suddenly jump into retirement with post card retirement (i.e., beach scene, cruises, and exotic travels) but looked forward to take a real break. I wanted to take things slowly but methodically, as this was my one chance in the lifetime to do it right. Even though the company gave us time to decide on the buyout package, nothing felt real until Day 1 of retirement.
My planning mostly involved making sure the money would be growing properly. I decided to rollover my 401k and cash out my pension so I could sever ties with the company and also get out of the risky automotive industry. I have read enough retirement horror stories and knew that Pension Benefit Guarantee Corporation is, bankrupted company's pension graveyard!
After interviewing three separate financial advisors, hoping I would click with someone to only be discouraged by their lack of actual knowledge working with retired people and the 1% commission, I realized I had already had a financial advisor, whom I haven't met. That would be Charles Schwab, whom with I have had many accounts there since 1994. I have used many of their services and became so natural in my life that I totally forgot about the company. I researched the two closest branches and made an appointment with one of them.
My new financial advisor was easy going (they don't work on commissions) and fairly knowledgeable. This was a good fit as he helped with a few immediate items including depositing the two biggest checks I have received in my life (rollover 401k and cashed out pension).
I still wonder why my prior employer couldn't wire transfer the money. There was a lot of faith in the U.S. mail system to send two checks totaling around $600K. That money was invested in Schwab's version of the robo advisor with zero commission and I was very satisfied. The only caveat was the somewhat high level of cash position required for the account, around 5%. My advisor and I both agreed that's how Schwab makes the revenue to run their robo advisor and I was ok with it as I chose the highest investing risk profile. The cash position also serves well for my monthly 72T withdraws.
What were your pre-retirement concerns (financial or non-financial)?
Two biggest concerns before retirement were health care and not running out of money.
We are both in good health and are on Affordable Health Care insurance. We structured our withdraws so we do benefit from government subsidies (details addressed in the following section). We had been paying good income taxes so I consider this as a good benefit for early retirees.
The other concern was about running out of money. Since retirement my investment has grown 42.2%, which included withdraws and zero contribution. This has given me confidence that if I stay the course things will only get better.
How did you handle deciding on and paying for healthcare?
At first, I went on my wife's company plan, which costed me only $100 a month, which was even less than my old company's premium for a full-time employee. That was great until she decided to retire from the company. We could continue to use the plan except the costs at the time was close to $2000 for the two of us.
I researched Marketplace through the Affordable Care Act and found a plan that worked for us. Accidently I discovered ways to minimize our premium and surprised that we qualified for subsidies. I always had a job and paid taxes and thought this was too good to be true.
Since we are in retirement, we can control our income to an extent so on a high income year, we pay $615 a month and on low income year, we pay about $200 a month. What makes high and low year? Since my portion of the income is predictable, 72T withdraw and rental, I asked my wife to take enough money out for two years at a time. So on the year she doesn't take money out of the market, we have a low income year, which increases the subsidy and lowers our premium.
How did you tell your family and friends of your plans?
The majority of my friends have access to my Facebook page and I recall posting my going away events. I use the platform to post my activities and I am very transparent on activities I share with my friends.
I kept my retirement plans secret until it actually happened.
THE ACT OF RETIRING
How did you ultimately retire?
After the acceptance of the buyout package and to the last day of work, there were two distinct events I found interesting.
My immediate supervisor and her manager stopped talking to me, which I welcomed because they were the cause of my health issues about a year prior. I had a 15-minute meeting with their boss, who was a nice person and truly cared. He asked what my plans were and since I hadn't formulated actual retirement activities, I told him that I would do whatever I want. That was snarky response but the truth because I had no idea.
The day of the final exit, I had a short meeting with my supervisor, going down the exit interview checklist. We were done around eleven o'clock and she said we were done. Now what? She said I could say goodbyes to my friends and I could leave at any time.
Yup, already did that with my friends. I couldn't get out fast enough. A good friend and I walked out together, just in time for first of two going away parties. They were small but intimate. Another one follows and more friends showed up. That was a very enjoyable Friday.
What went well?
Simple life has paid off in many ways. My goal was to slowly ramp up my lifestyle but never go back down. This meant I took a conservative approach to lifestyle creep.
In all years in retirement, my spending has been below 4%, the widely accepted rule of retirement withdraw rate. Even with the increased investment value of over 40%, I keep my spending in check, currently under 3%.
Excel is a wonderful tool, I use it for journaling, planning, and most importantly, financial modeling. I must have hundreds of my retirement calculations and variations. These files contain my net worth starting the Year 2000 and more data are added continuously. I can get my financial state whenever I need to. This information put me at ease.
Files also contain my retirement models, such as sources of income and effects of various withdraw rates. Without an actual crystal ball, I have my Excel. It is my navigator into the future and record keeper and planner for my life.
What didn't go so well?
In the beginning of retirement, I kept looking for activities to be helpful and useful. I would feel slightly guilty while idling, guess I have to be productive.
I looked for volunteering opportunities where my skills and experience could be useful. I had actively sought out 4 distinct opportunities where I could immediately add value, met with some runaround and without any measurable results. Only after these discouraged events I realized that these people are out for themselves and "helping" is only a byproduct of their efforts.
For example, one person I contacted through LinkedIn referred me to another executive of the non-profit and no response. With my corporate experience I thought that they don't want someone to rock the boat and also they were focusing their efforts on getting funding. My question was when do they have time to help the actual people they are set out to help?
After a few disappointments I realized freely given support and advice are worth just that, worthless. I learned to be more selective of whom I would volunteer my time and expertise. I help people who would help themselves.
How did you ultimately find the courage to do it?
About a year before my final day of work, I was trying for more work/life balance, with the support of my family doctor, apply for family medical leave. The stress was too much and there were signs of physical pain and uncomfortable feelings. The company played hardball and I went on leave against their wish. I could have waited until I get all the checkups and all the approvals but this couldn't wait.
Later tests actually showed a true medical issue that required surgery. By then I was already on leave and the day of my operation, the company terminated my employment. I knew I had to go through with the operation and sort out the rest of the issues later. I also knew that I had the funds to sustain any hiccups.
Only during recovery and with a couple of insider's help, I was unfired and around the same time, received my hospital bill of over $10,000. That was my wakeup call that no matter what the company says about valuing its employees, they don't really care. That was ok with me, in fact, I actually enjoyed the little BS experience where I had to go through and understood the inner workings of the company. I still got my leave.
Just the other day I was telling my wife if this firing/unfiring hadn't happened, I might still be working, just like everyone else and work until my goal of retiring at 60, when I could tap my pre-taxed retirement funds without penalty.
RETIREMENT LIFE
How was the adjustment, especially the first few months after retirement?
Wednesday of the first week in retirement, I met an industry friend for lunch. Over very delicious sushi, she mentioned needing help. As a recently retired person, I was happy to help. She added that my time would be compensated, which I did not expect.
Helping a friend was my intention and boom, a great job landed on my lap. She wanted full-time help and since I just retired, I negotiated the opportunity into a half-time role so I could figure out this retirement stuff.
It was one of the best decisions to work part-time as I learned about retirement without too much financial stress. My wife was still working full-time so this arrangement worked out wonderfully. This unexpected pay helped me ease into full retirement.
Working with the owner, at the executive level, was also very rewarding. I have utilized all my training, education, and professional network to help the company grow. In my last job I could have coasted half-awake because the company only wanted people who followed marching orders and without questions.
This gig lasted only 6 months but it gave me time to start to formulate my retirement life. We remain good friends today. I began journaling and jotted down ideas and thoughts about my retirement.
How is retirement life now? What do you like about it and what do you dislike?
Just recently I began to get used to my retirement life and mind you that this is my fifth year living the life. I am now very relaxed on scheduling, won't put anything on my calendar before 9 AM if not necessary. In the beginning it was hard to enjoy idle time as my working life did not provide that luxury. Now I will take a nap whenever I feel like it and purposefully live a slow life.
After about 2-3 years into retirement, I slowly changed my morning schedule, from not setting an alarm (clock radio, for morning news), to totally removing the clock from my nightstand. Just the other day I found the clock in the junk pile and next decluttering I think it will be gone.
I do advocate retiring as soon as possible to good friends with solid financial capability. Wife and I have done things that were simply not possible if we were not retired, including extended travels to UK and Norway (2 weeks), Japan, Korea, China, and Taiwan (2 months), and really long trip just before Covid and got interrupted due to Covid travel restrictions, making our 4 months planned trip into 8 months.
In addition, we do majority of our local outings during the week to avoid crowds.
A lot of financial planning writings point to 3 phases of retirement: go go years (65-75), slow go years (75-85) and no go years (85+) and based on that study, my go go years is not 10 but 17 years. Why not enjoy life when life is good?
What do you do with your time? What does an average day look like?
The average day only applies when we are in our home as we travel quite a bit. Normal day starts with breakfast around 8 AM.
I am not a very physical person but I will try to plan 2-3 e-bike rides a week. If I don't do that I would do about an hour of light exercise at home, including stretching and barbells.
Once a week we would do grocery shopping, on a weekday of course to avoid crowds. I enjoy cooking and that is so much better for my weight management, which I am still trying to lose 10-20 lbs.
I enjoy Netflix/Hulu but won't start watching until late afternoon so I can remain active until then.
What are the major activities that fill up your time in retirement? Are there any new ones you're planning to try?
I spend time on hobbies and activities that keep me busy, including anything automotive, managing finances towards more automation, traveling (both domestic and internationally), and experiencing new things.
I keep my schedule fairly flexible so my wife and I can join others in their travel opportunities. We have started visiting National Parks in the last year. In 6 months we have visited Glacier, Death Valley, White Sands, Carlsbad Cavern, Big Bend, Hot Springs, and Mammoth Cave.
What is your social life like?
I am an introvert by nature so while at home I don't actively seek out social events that have nothing to do with my hobbies. I am perfectly content at home, with wife and access to Internet, including streaming services.
I have joked with friends that I would get MVP in the world of streaming as I have all the time in the world to catch up with shows I have missed while working and not having cable service. With commercial free TV shows, I am actually saving time as well.
On the other hand, because the places I have lived, I have friends around the U.S. and other countries. I would be hanging out with them when I can and people couldn't tell that I am normally a quiet person. I keep in touch with friends through social media and that has provided perfect amount of social life that I require.
Looking back, what would you have done differently?
In general, my life up to this moment has been good. If I were to assign a grade, I would say A- to A.
There were challenges to overcome and problems to be solved. Feelings at those moments were less than positive but looking back, all things happened for a reason.
Two things that I would do differently would be to assemble my professional team earlier, like CPA and financial advisor. The other would be to actively seek out mentors and have to courage to ask for role models to be my mentors. I have always been a lone ranger, taking on the world by myself. With additional team members, I think things would turn out even better and more interesting.
Was there any emotional impact from leaving the workforce?
Personally I left a toxic work place so there was only positive emotional impact. I was too happy to sever all ties.
What surprises (financial or non-financial, good or bad) have you had since retiring and how have you handled them?
Financially, I was pleasantly surprised that my net worth has increased, on an annual basis, higher than when I was working. I would expect the growth to slow with withdraws and zero contribution.
My investment portfolio has grown 42.2% since retirement. My goal now is to increase spending without wasting money.
Since retirement I have experienced two market corrections, -16% and -21% of total portfolio loss, for Dec 2018 and March 2020, respectively. I learned to have faith in the stock market and even with the wild swings, a good retirement is possible.
Around Year 3 in retirement, one day everything seemed to fall into place.
I was at ease of doing nothing and the reality of retirement suddenly felt real. I was now actually enjoying retirement, as much as humanly possible.
Slow travel is now preferred and I try my hardest to schedule no more than one lunch with friends per week. I value my own time and network is less important. I do things that make me happy. There is no one to please and no one to answer to. Everything seemed to have a better feel, even a quick trip to the local parks.
What are your future plans?
One of my challenges I started many years ago was to learn something new every year. No matter how busy and how stable life was, I wanted to learn something, anything.
In retirement, this means I have the opportunity to do anything within reason. Some of the projects I started include learning 3D printing, outfitting my car for overlanding, and fishing in local lakes and streams.
On the social end, I plan to continue rekindling old friendships from schools (elementary, high school, college, and two graduate schools) and meet like-minded people. As an introvert, I find ways to limit and space out how I do social things not to overload my sensory input.
RETIREMENT FINANCES
How has your financial plan performed compared to what you had estimated before retirement?
At retirement my investment portfolio was just over $1M and 72T withdraw was $25,537 (4.2% withdraw from the pre-tax IRA account), making the total withdraw rate of 2.6%. Part of the portfolio included $250K in taxable accounts, which I could use by just paying capital gains taxes. This is the only extra money I can fund my life until age 60, when I can withdraw additional IRA funds.
Fast forward to beginning of 2022, my portfolio has grown to around $1.5M and the taxable accounts have grown to $360K. The solid growth has given me confidence that my plan is on track and I could increase my spending.
I use the 4% withdraw rule different than how it was supposed to be used. Instead of starting on 4% and adjust based on inflation, I would recalculate the withdraw rate based on current portfolio value. So the same dollar amount 72T withdraw is now only account for 1.6% and I have set my upper limit withdraw to 5% occasionally (monthly equivalent to annual 5%) without the risk of depleting my nest egg.
Can you give us some insights into your post-retirement spending and income? How much do you spend annually and on what? And where does the income to pay for your spending come from?
My annual expense before retirement was around $32,000, from 2005 to 2017. I thought I was fairly consistent with my spending, even with various annual vacations with totally different costs. My annual spending would average out and I credit that with constant tracking and mental accounting.
Currently in retirement, my annual spending is around $40,000. Since there is no mortgage in retirement, my standard of living is actually higher by about $20,000 from my working years.
I have tracked all my expenses since 1994, account for 99% of my spending. It was fun (remember I am an engineer) and cutting data in different ways to understanding my spending was insightful. However, since retirement I have streamlined how I track my expenses.
In the era of retirement, I only monitor my cash level monthly to understand my spending. I started with around $100,000 in cash and now have close to $90,000 in the beginning of 2022. Each month I get $1825 after tax from 72T withdraws and $1200 rental income.
I track large one-time expenses so reconciliation each month is clear. Some of these one-time expenses include: $250 for a massage package, $1200 for root canal, $2400 property taxes, and $488 for a recent hotel stay. You get the idea. I wanted these costs to be visible and I don't worry about other minor expenses. Magically each month I would come out awash, meaning that $3025 monthly income was sufficient to fund my marvelous simple life.
Since rental income is not part of the 4% withdraw calculation, if I were to hit 4%, that would represent another $2500 monthly income, $30,000 annually. That is a lot of money relative to my lifestyle. My total brokerage account of $250K has grown to over $300K and that I could use to fund extra actives until I turn 60, in about 8 years. Based on simple math, $300K would support $30K increase for 10 years.
I wouldn't budget to spend all the money each year. I value new experiences and just do what comes naturally. One extended trip every few months would be nice and provide time to recover.
Last year (2021) I bought a new car and paid cash. This didn't seem to impact my cash level much because I had mentally prepared for the large outlay, decrease some of the large expenditures around the time of purchase.
How are you handling Social Security, required minimum distributions, tax issues and the like?
Both wife and I are not old enough to qualify Social Security and RMD.
Taxes don't present a lot of issues as our taxable income is moderate and taxes are withheld from withdraws (required) so we are not surprised with end of year tax issues.
Did you return to paid work? Why or why not?
I keep a close tab on the automotive industry as that is one of my hobbies as well. There were many opportunities to participate in businesses but I chose to help for free instead of enter into partnerships.
There are also great jobs to be had, ones that are highly interesting and perfect fit. I always fall back to the other perfect job that I already have, being a worry-free retiree.
I learned that having enough is just perfect. No money can buy back time. At age 48, I challenged myself not to squander this great gift given to me. There is no need to chase money, only do things that adds personal value and satisfaction, without regard to financial rewards.
Did you find it hard going from being a saver to a spender?
Mindset change continues to be a challenge. Even though I have a simple life and basic expenses are covered. Some of the joy in retirement does take money.
As I pondered about spending money, I found Ramit Sethi's book, I WILL TEACH YOU TO BE RICH and subsequently purchased an on-line course called Wealth Triggers. The gist of the course was to unlock possibilities that money can do and we are the masters of money, not the other way around.
The three-week course took me through various exercises to see money from different perspectives. By the end, I realized what I wanted personally with increased spending on: healthy, traveling, new experiences, and freedom, just a few of many wealth triggers.
Believe me, working towards these goals (i.e., spending money) takes work but results are spectacular. By default I would go back to my old ways and my monthly balance would show that, meaning little to no change, even growing when I get lazy. A normal month is still pretty good, one filled with local outings and activities.
I worked hard to increase my workout regime, including the purchase of an e-bike to take on local trails. Wife and I have increased extended traveling, including future cruises to Europe and Alaska. I would spend money on new experiences, such as many driving school experiences around the country, schools like BMW M experience at Thermal, BMW M experience at Indianapolis, SpeedVegas Lucky 7 (three exotic cars, 7 laps per vehicle), and most recent Radford Throttle Therapy (797 hp Challenger Hellcat Redeye).
As for freedom category, I am getting back into outdoors and recently purchased a brand new off-road vehicle for overlanding activities. Wife and I had taken trips to national parks and more are in the works.
In my younger days, I might view these activities as waste of money but now wiser, retired, and after Ramit's course, I understood why people spend money on wants and not needs. As I had mentioned about my new way of managing my finances, my cash level remained steady in the 5 years in retirement, even after I purchased the vehicle with cash for about $43,000 (with $20,000 trade-in).
I put myself at ease with monthly monitoring to keep up with spending on things I value. I would loosen up on buying things but only if they would add to the experience, not just because those things are cool or trendy.
Looking back, what do you wish you knew in advance?
I was fortunate that by the time I found all the podcasts about early retirement, the new information confirmed to what I was doing, independent of the new information, to about 80+ percent of what experts considered the right things. If I had discovered them earlier, that information could help me fine tune my plans and perhaps I would not burned out at my job.
With the knowledge that I had already achieved financial independence, I could just ignore the office politics, put myself first instead of thinking about the greater good. I think I cared too much what management thought of me, wanting to be a team player and a good follower. I could have just coasted a few more years and enjoyed work a little more.
What advice do you have for those wanting to retire?
Math is your friend.
I lived a simple life, which provided two sided benefits. My savings rate for my last job at the automotive manufacturer was over 45%. In 15 years that provided just enough for me to retire. The normal retirement target for $120,000 is 80%, which means one would need $2.4M to retire, based on 4% withdraw rate.
With my simple living, my annual expenses came to about $32K, which meant I only needed $800,000. The difference between $2.4M and $800K is years more on the job. All the money cannot buy back time.
Be comfortable with your own plan and don't be duped by the slick TV ads and Jones who are broke themselves. Chasing material goods to impress others who don't care about you is harmful to your retirement,.
Don't be ordinary, create your own life.