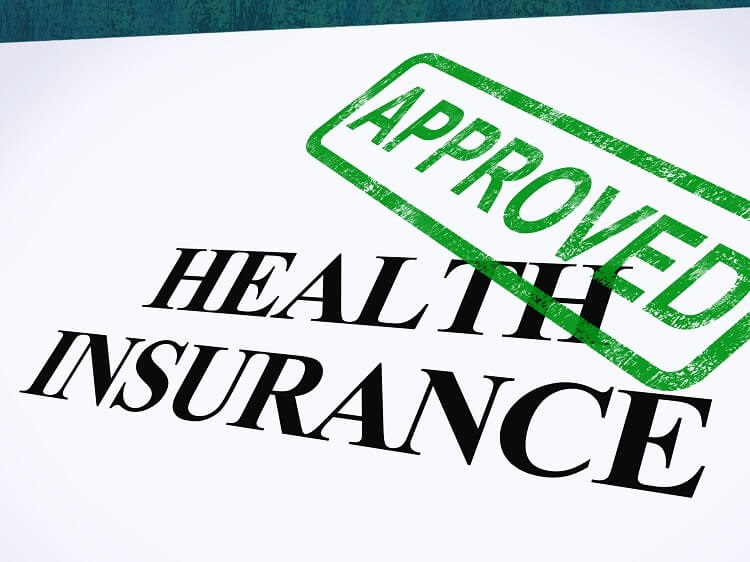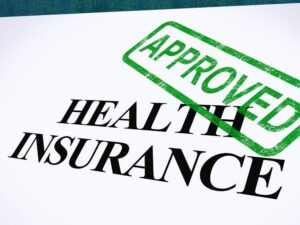 With open enrollment right around the corner, I've been thinking quite a bit about health insurance.
And since I get a TON of questions on the issue, I know many of you are thinking of it too.
That's why I've already posted ideas on how to save money on medical costs.
It's also the reason for this post, which discusses how people can get low-cost or even free health insurance, even if they have millions in the bank.
This will be especially good news for early retirees (or those planning to be) and will give them something to consider as they set up their retirement finances.
Everyone is Worried About Retirement Health Insurance and Medical Costs
It's easily the biggest question/concern in retirement: what do you do for health insurance?
In my millionaire interviews I ask what concerns them about retirement. Paying for (or even finding) health insurance is at the top of the list.
And if they're worried about these costs with millions in the bank, how does the average Joe even stand a chance?
They are right to be concerned as the costs for insurance alone (let alone a major medical issue) is sky-high and there are few good solutions.
Here are what I consider the top health insurance solutions for early retirees:
The Affordable Care Act (ACA) — The major problem here is that it's not very affordable even at moderate income levels.
COBRA — You can carry over insurance from a former employer but it's generally very expensive. It's also only good for the first 18 months of retirement.
Healthshare ministries — Personally, I like this solution. It's what we do and it's worked out for us (in addition to Samaritan Ministries, which we use, I also recommend Medi-Share). But some are unwilling or unable to abide by the rules or simply don't want to take the risk on something that's "not real insurance."
Work for insurance — You can always retire and then pick up the lowest time-costing job that has health insurance (Starbucks anyone?). Of course that could kind of put a damper on your retirement.
There just aren't a lot of great choices when it comes to retirement health insurance. This leaves us all looking for solutions.
Income Versus Wealth
One solution is to take advantage of very affordable or even free health insurance — even if you have a very high net worth.
How can this be?
Basically a health insurance hack exists because the U.S. government doesn't understand the difference between income and wealth (just like many journalists).
For those of you wondering, here's the difference…
Income is "money (or some equivalent value) that an individual or business receives in exchange for providing a good or service or through investing capital. Income is used to fund day-to-day expenditures. For individuals, income is most often received in the form of wages or salary."
Most people get the majority of their income through working (i.e. "earned income").
Of course this changes in retirement when major sources of income might be dividends, real estate, interest, part-time work, Social Security, a side business, and the like.
Income is "money coming in". It's not wealth in and of itself, but can be turned into wealth if used properly. In E-S-I terminology, income is clearly in the "E" category.
Net worth, on the other hand, is a measure of wealth. Quite literally it's defined as "assets minus liabilities" — what you are left with if you sold all your assets and paid all your debts. It's the measure we use when we say someone is a millionaire. It's not that they have a million dollars in income each year — being a millionaire means their net worth is above one million dollars.
Having a high net worth is the reward for earning, saving, and investing properly. It's the goal of this site — to help you do those three things well so you can become wealthy.
On a quick side note, while having a high income gives you a better chance to have a high net worth, many times it doesn't work out that way.
This is because people tend to spend most of their income, save and invest little, and as such not grow their net worths. The extreme examples of this we all see often are athletes and actors who make fortunes in income, but end up going broke (low net worth) because they spend it all.
The ACA, and it's related government-funded subsidies, is based on income, not wealth.
Here's a quick summary of the situation:
The Affordable Care Act's (ACA) premium subsidies (premium tax credits) have no asset test. Neither does the expansion of Medicaid under the ACA. In both cases, eligibility is simply based on income. It doesn't matter how much money people have in the bank or the stock market, or how much their homes are worth. The assistance available via expanded Medicaid or premium subsidies depends only on annual income.
And another take on the issue:
Why are well-to-do individuals qualifying either for expanded free Medicaid or for APTC to help reduce the cost of private insurance? The shocking answer is because Obamacare does away with the requirement that people must prove they have low assets before qualifying for Medicaid or a subsidy for private insurance. If a millionaire can arrange his or her finances so they are receiving a low income—low on paper at least—they will qualify for help with their health insurance premiums.
And one final one just to pile on a bit:
The Affordable Care Act (i.e., Obamacare) doesn't have an asset test for eligibility — it only looks at income. You could have $100 million in Berkshire Hathaway stock and still qualify for a big refundable tax credit under the Obamacare law. It's actually quite easy to minimize taxable income by planning ahead and arranging your portfolio to focus on capital gains and returns of capital while limiting interest & dividend income. When I was doing my long term planning for early retirement 25 years ago at age 38, I expected to be paying about $20,000/year for health insurance by the time I turned age 60. I'm actually paying less than $20/year in health insurance premiums after taking the time to understand the Obamacare law.
So the short answer to "how can someone who is wealthy (high net worth) get free or low-cost health insurance through the ACA?" is to keep their income low to qualify for as many subsidies as possible.
Yes, it's that simple.
Examples of Millionaires Getting Low-Cost or Free Health Insurance
If you want some examples of wealthy people doing exactly this, I have a few for you…
Example 1
In Retirement Interview 16, the interviewee, who has a net worth of over $1.5 million, said the following in response to my question "How did you handle deciding on and paying for healthcare?":
Healthcare has been the wild card in the deck from day one. I fully expected us to be paying at least $2,000 per month for coverage.
Before we retired, I went to speak to a local independent insurance agent. Long story short, we qualified for a 100% subsidy on Obamacare.
Our taxable income is flexible. By keeping it low we qualify for the maximum subsidy. Another reason I'm glad we had the large cash balance to live on.
Of course, the ACA is a work in progress. This benefit may go away. But for now, our healthcare is free.
A small eruption ensued in the comments as people reacted to someone with $1.5 million getting free health care from the government. We'll ignore those issues for now and come back to them at the end.
Example 2
This comes from the blog Root of Good, a site I follow and like quite well. He posts infrequently though, because…well, he has a life to live. Ha!
In this post you can see that his net worth is over $2.1 million.
In this post he details the hoops he had to jump through to make it all work (and we know with the government there are always lots of hoops), but in the end he gives this conclusion:
Mrs. RoG, the two oldest kids, and I are all eligible for an Exchange policy with a $909 monthly subsidy, reducing the monthly premium to $125 for a $0 deductible gold plated silver plan with 94% cost sharing subsidies.
In other words, he had a family health insurance plan through the ACA with a monthly cost of $1,035. Because his income was low enough, he qualified for a government subsidy of $909 per month. So his final cost is $126 per month (I rounded up).
We'll get to the "how's" of this in a bit, but for now just know it's because he kept his income low (despite having a high net worth).
Examples 3-5
Going back to this post, here are several more examples:
People with significant wealth and assets are qualifying for the Obamacare subsidy in surprisingly large numbers. In fact every single agent that I've talked to that specializes in health insurance has witnessed millionaires qualify for government help with their health insurance. Here are a few examples:
One real estate investor who owns 20 properties, along with his wife, both qualified for free health insurance through Medicaid.
A restaurateur sold a chain of 10 fast food restaurants and retired. His wife, has qualified for free Medicaid health insurance under the new Obamacare law despite their having a large portfolio of many millions of dollars. (Medicaid is a welfare program and should not be confused with Medicare.)
One retired engineer who manages a large 401K portfolio receives $400 each month to subsidize his family's health insurance premiums with a commercial carrier.
I could go on but I think you get the idea. Keep income low and get free or low-cost health insurance.
How High Net Worth Individuals Can Get Free or Low-Cost Health Insurance Under the ACA
So how does someone get free health insurance (or at least reduce the cost)?
I'll begin by saying I am not an expert in either taxes or the ACA, so I'll speak in generalities and give basic concepts. From there you'll need to do research into the specifics, exceptions, etc. that pertain to your particular life circumstances.
That being said, here's what you need to know get free or low-cost health insurance:
1. The ACA gives subsidies to people with low incomes.
Here's a run-down of how the process works as well as what you can expect for 2020. Be sure to bring your law degree, MBA, and an extra measure of patience to understand it. That said, it is pretty thorough.
The highlights are better explained in this post IMO. Let's begin with a quick overview:
There are two different types of ACA subsidies, each working in different ways to control healthcare costs for low-to-middle income families.
The first type of subsidy, the premium tax credit, limits the amount that households pay on insurance premiums. The second type of subsidy, reserved for those with very low incomes, are cost-sharing reductions that limit out-of-pocket healthcare expenses. This impacts things like deductibles, copayments, or coinsurance.
Note that both subsidies are based on annual household income. No consideration is given to assets. Therefore, early retirees with low recognized income can benefit from both of these subsidies, regardless of how much wealth they have accumulated.
Ok, there are government subsidies and they are tied to income — I think we've established that. Now, what sort of income? Here are the specifics:
There are two key numbers related to income that you need to know, in order to determine if you will qualify for subsidies under the ACA. The first is your household income, quantified in the law by your Modified Adjusted Gross Income (MAGI). The second is the multiple of your MAGI to the Federal Poverty Limit (FPL).
In layman's terms:
Your MAGI is determined from your income tax filings plus a couple extra additions. We'll cover this below.
That income number is then compared to the FPL.
Based on the percentage your MAGI is of the FPL, you are then assigned a percentage of your income that you should pay for health insurance.
As long as your MAGI is between 100% and 400% of the FPL (there are variations for household size, etc.), you will qualify for health insurance subsidies.
The lower your income in that range, the more subsidies you get.
Here's a chart with the income/percentage numbers for 2020.
If you want to play with your specific financials in this area, here's a calculator that can help.
2. The key income to focus on is MAGI.
As you can see, you will need to manage your Modified Adjusted Gross Income (MAGI) in order to qualify for health insurance subsidies.
But what is MAGI?
Well, it all begins with the better-known Adjusted Gross Income (AGI). Here's a summary of AGI:
Your AGI is the total amount of income you make in a year, minus certain deductible expenses. The AGI is found on line 37 of IRS Form 1040, on line 21 of IRS Form 1040A, and on line 4 of IRS Form 1040EZ. The IRS has a new Form 1040 for the 2019 tax season. The location of your adjusted gross income may change, but the same concepts will apply in determining how to calculate your AGI.
As of this time (I'm writing this at the end of August 2019), the IRS is working on Form 1040 for 2019. Here's the draft they have so far.
You can see from the form that AGI is on line 8b. It's basically your various sources of income less "Adjustments to income from Schedule 1, line 22".
I know, clear as mud. But that's the IRS for you. Asking your CPA for help in this is probably well worth the cost.
Once you have your AGI, you get MAGI by adding back the following:
Any deductions you took for IRA contributions.
Any deductions you took for student loan interest or tuition.
Half of your self-employment tax.
Passive income or loss.
Excluded foreign income.
Rental losses.
Interest from EE savings bonds used to pay higher education expenses.
Employer-paid adoption expenses.
Losses from a publicly traded partnership.
If you prefer, here's an infographic that calculates MAGI.
3. There are ways to keep MAGI low.
It's difficult to find a step-by-step guide to keeping MAGI low (can you imagine how boring that would be to read?), but I found some helpful sites to check out.
Here's an old one from the Bogleheads forum that suggests the following:
Consider placing your fixed income investments in tax advantaged accounts and holding just stocks in your taxable. Then by a combination of tax loss harvesting and lot selection you'll have greater control over your taxable income.
Here's an option employing an HSA:
HSA's, retirement accounts like 401ks, and other tax advantaged investment vehicles can be a smart choice for lowering GI, AGI, and MAGI. Specifically for ObamaCare, HSA's really stand out.
Not only can you lower your MAGI with an HSA (it lowers AGI and isn't added back to MAGI), you can also accumulate interest tax-free, and spend money on out-of-pocket medical (and dental and vision) tax-free. The healthcare savings really add up!
This article offers the following:
Early retirees are in a unique position. They have great control over how they recognize their income. This is achieved by utilizing a variety of combinations of retirement and taxable accounts to limit their income tax burden.
The ability to take money from savings, Roth IRA accounts, or basis from taxable investments allows for creativity in creating cash flow that allows for spending well above these amounts, without recognizing a high income as captured with MAGI.
These strategies can be used to keep MAGI low to maximize ACA subsidies. Thus, limiting health care costs.
Here's my take:
As an early retiree we've talked about the need to cover your retirement expenses from income, assets, or a combination.
The more you can fund your retirement from assets (i.e. savings) and the less you require from income, the lower your MAGI will be.
The ideal situation would be that you earn a low income that keeps you in the 100% to 400% FPL range with the rest of your expenses coming from assets (cash saved and the like).
In the end, everyone will probably have a different strategy for keeping MAGI low based on their particular financial situation.
4. Do not fall off the MAGI cliff!
Managing MAGI is much more difficult than "keeping it low." In fact, you want your MAGI to be between 100% and 400% of FPL. Being higher or lower could result in less than optimal circumstances.
If you're above 400%, you get no subsidies. You probably realize that by now but I want to be completely clear.
What you may not realize is that if you are below 100%, you don't get subsidies either. You get Medicaid. Do not pass go. Do not collect $200.
Medicaid has its issues which most people reading this would not want to deal with (like limiting providers).
So you will need to work to be sure your income isn't too high OR too low.
Here's a good case study on the things you might need to consider as you sort this out for yourself.
5. Do not get subsidies and then not qualify for them.
The ACA is set up so that you estimate your MAGI for a given year and then pay/get subsidies accordingly.
Then once your taxes are completed the next year, your MAGI is confirmed to be sure you were paid as appropriate.
Here's where a big problem can occur…
Let's say you think your MAGI is going to be 200% of FPL. You apply for, get, and pay for insurance, along with the appropriate subsidies, at this level.
But then something happens during the year which pushes your MAGI above 400% of FPL. Guess who owes the entire health insurance cost for the whole year? Yep, you do! You will have to make up the difference between what you paid and what you would have paid without the subsidies. Needless to say, this can be a big number since, as we stated up above, the ACA is generally not very affordable.
Here's a bleak summary of what could happen:
If your income winds up being even one dollar above the cutoff limit for receiving the premium tax credit health insurance subsidy, you'll have to pay back the entire subsidy amount when you file your taxes. This could be thousands of dollars if you badly underestimated your income or if you live in an area of high health insurance premiums. Since you wouldn't have been getting a health insurance subsidy if you were rolling in money, coming up with thousands of dollars unexpectedly is going to hurt.
In other words, you need to play this game very well in order to get the benefit and yet not be bitten in the behind by the cliffs on either side.
Where Does This Plan Stand Ethically?
Those are the basics of how to do it. But what about the ethics of it?
Is it "wrong" for a wealthy person or family to game the system to get free or low-cost health insurance?
The Our Next Life blog addressed this issue as follows:
It seems to be a given among those who are already retired that they get subsidized coverage through the ACA. And among the aspiring early retirees who we've seen mention it, there seems to be a consensus that taking the subsidies is the way to go. But we're curious: does anyone else feel some level of moral ickiness in accepting the subsidy? Has anyone actually opted out of the subsidy on moral grounds, and just sucked up the high cost of an unsubsidized plan? Or do you think it's a non-issue to take the subsidy because those are the rules of the system we have right now, and there's no other affordable option?
BTW, they take the subsidy, so apparently it's not that icky. 😉
Based on some comments on this site, there are some who think it is morally wrong. What do you think?
My Overall Thoughts on This Issue
Here are my summary thoughts on what we've discussed today:
This is not really an option for our family. We would have to do some major financial restructuring to even come close to getting subsidies. Between our rental income, what this site earns, dividends, interest, and other income investments, we are well over $100k in income per year. To qualify for health insurance subsidies we'd need to sell the rental units and ESI Money and/or move investments from income-producing to growth only. I don't see us doing that.
We are happy with our solution for health "insurance", Samaritan Ministries. You can read about our experiences in the three-part series starting with Picking the Right Early Retirement Health Insurance: Reviewing the Options. In addition, we also recommend Medi-Share. Here's our review of it.
I don't see anything wrong with working the system to get the subsidies. The federal government set up the rules and as long as you play by them, what's the issue? It's clearly not illegal and I don't think it's immoral. If you feel icky about it, don't do it. If you don't, go for it!
BTW, for those who want another perspective on the health sharing ministries, check out this video:
As I wrap this up, let me say that the above could be incorrect or incomplete. This is a complicated issue as well as subject to change in a hot political climate. Let me know if I need to make any changes, additions, deletions, etc.
Otherwise, what are your thoughts on this process? Is anyone doing it? What's been your experience?
P.S. For those who prefer a video version of this post, see the ESI Money YouTube channel.