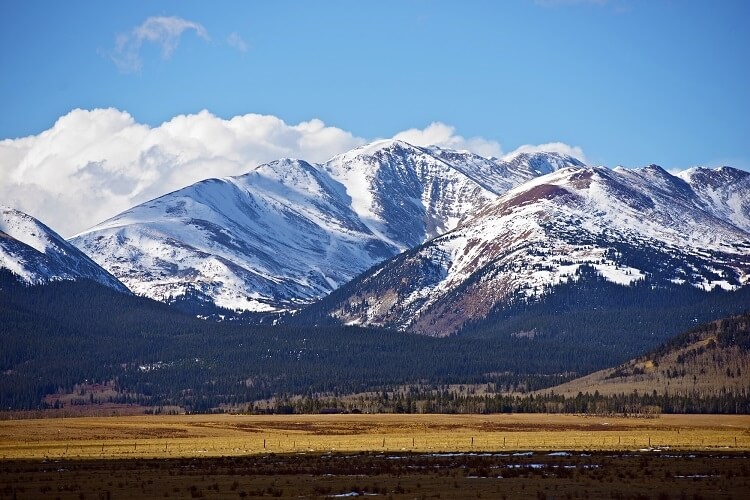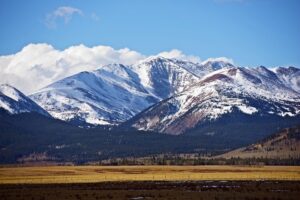 Well, it's time for another retirement update where I share what it's like in the retired world of ESI.
I'm getting ever-so-close to the five year mark!!!!!
If you didn't catch the last one, here it is. You may want to read it as some of the items mentioned in this post will assume you know what's in the former piece.
The past three months have continued to be full of excitement, so let's get to the details!
Life
My son kept up a pretty busy work schedule until just before Christmas when he had two weeks off. He worked another week and then on January 14 my wife and I drove him to Denver for a flight to Kona, HI. He's there doing the ministry training that was interrupted last March. Assuming the training isn't cut short this time, he'll be there through March and then spend two months overseas somewhere (again, assuming travel is allowed). I know, it's a rough life when you have to do training in Hawaii. LOL! If it was a different time, we'd probably fly over there and see him this winter.
My son did have some adversity when he was in a car accident on November 19 (he was not driving). His group was on the way back from work in another state when the wind pushed the car, the driver over-corrected, and then lost control. The Highway Patrol estimated they rolled/flipped five times before landing. They were a bit shaken up, but all made it out with just some soreness.
My parents moved their motor home to an RV park in Arizona where they have spent the winter. They love it and even considered buying a piece of property and staying. Of course they haven't experienced a summer there, so they're not sure they want to stay.
My daughter, son-in-law, and their four cats are still in our basement. They are working on their 2020 taxes (which they needed to do so my self-employed daughter could show two years' of income in qualifying for a mortgage) and the mortgage process is next (which should be relatively easy since they will likely get a VA loan). Then they will begin looking at homes in earnest (it's only been online so far). April 1 is move out day one way or the other (either a home or an apartment), so they will need to get a move on.
Our cat, Zeus, is still my best bud. Most of my Instagram photos are of him (the rest are of Colorado ha!) if you want to check them out — he's so cute! 🙂
Much of the past few months has been dedicated to turning my daughter's old bedroom into a new office for me (it will be bigger and less in the middle of things than my office that's now by the front door). I hired my son-in-law to put in new wood flooring, new paint (bright blue), new trim, and an accent wall with white shiplap. I ordered some furniture from Amazon and assembled it myself and got an area rug from Amazon as well. I added a stand-up desk from Costco and bought a new Mac computer which will help me with some projects I'm working on (more on those below). It's still a work-in-progress, but I'm liking it so far and will share some photos on Instagram when it's completed. My wife will be taking over the downstairs office (which we intend to update a bit too) so her stuff isn't all over the kitchen.
We had a great Christmas with all our immediate family together (me, wife, son, daughter, son-in-law). It may be the last Christmas we're all together for some time, so it was really nice and special.
We have been through what seems like 72 different Covid stages — yellow-orange-red-back-to-orange and on and on. For me, as long as the gym remains open (which it has), I'm ok. I also have a collection of masks now — my workout mask, my pickleball mask, my "dress up mask", my walk to the gym/store mask, and a few others. Sheesh. Will be so glad when this is behind us all.
I'm still watching church online (we're actually watching our former church in Michigan). I'm still liking it and until the masks and Covid rules are gone from our church, I'll stick with seeing it at home.
As for travel, this is the first time in as long as I can remember that we don't have any future travel plans (since we are unsure what our possibilities will be this winter given Covid.) To think, this time last year we were preparing to go to Hawaii and Covid was just a whisper of something going on over in China.
Health
I see my trainer every other week. He gives me a set of exercises that I do for two weeks (3x per week) until our next session. I have gotten a lot stronger in my core and am liking it. I also do cardio 3x per week.
I'm playing pickleball on a private court once a week and another two times (at least) at my gym. I got invited to a group of higher-level players and have played with them several times. One week I played 15 hours and it was a bit much, so if I get in four days a week at two hours a pop, that's good for me.
I'm still walking as well. I ended 2020 with 7.4 million steps. This equates to over 20k steps per day, almost 2,700 miles, and nearly 4,200 flights. Not bad given that the average American walks less than 5k steps per day. I'm shooting for an average of at least 20k again this year and so far I'm off to a good start.
Entertainment
Assassin's Creed Valhalla came out on November 10 and I was at Best Buy picking up my copy that morning. I played it religiously for several weeks and 146 hours later (yes, that's correct), I was done. What a great game!!!
I took a break from video games for some time while I put together my office furniture, but then started Spider-Man: Miles Morales. I would say it was "ok" at best. The game was short (17 hours) and didn't have much to do that was exciting, so I probably won't play it again. Instead, I'm playing the original Spider-Man game for the fifth time and still really love it.
2021 is looking like a decent year for games too. Horizon Zero West should be out sooner rather than later (it was supposed to be out at the end of this year). Plus Gotham Knights is set to hit this year and it looks really, really good. Of course they could move it back as video game makers often do, so I won't count on it releasing anytime soon.
I'll also be buying a PS5 at some point. I tried getting one from Walmart on Black Friday but they were "sold out" roughly 0.000001 seconds after opening up their deals (I was at my computer refreshing the screen, so I don't know how anyone could have been there earlier).
I have been reading a ton of retirement and money books (both real reading and audio listening) the past few months which are listed below. I'm really enjoying the amount of reading time I have these days.
Finances
I generally do a mini financial update in this section, but since I just gave one, I won't do it this time.
If you missed it, see 2020 Financial Year in Review and 2021 Forecast.
One thing I didn't put in that report (since I wrote it before I got this) is that I received my first direct deposit for a real estate syndication deal in January. Woo hoo! Passive income FTW!!!!!
ESI Money
In the financial update I also talked about ESI Money and the Millionaire Money Mentors (MMM), so I won't re-hash what I said there.
I am way ahead in my posts for ESI Money (currently working on posts for June). The launch of the MMM brought millionaires out of the woodwork and my interviews started getting farther and farther out (since I was slotting them in every Monday). So I started filling every day with them. As such, most of April and May (and maybe even June at this rate) will be "Millionaire Months" at ESI Money with Millionaire Interviews every post (three times a week). I'm now past interview #250, so there are many more already in the pipeline for those of you who love these.
Because I'll probably have more to write about in that time, I'm likely to add in a Saturday post now and then. I used to post every Saturday but when Covid hit and I started making 4 cents a post for a short time (ok, it wasn't that bad but you get the idea) I cut out Saturdays. So if you subscribe to my email list and see a Saturday post once in a while, yes, that is me.
I have been writing a lot. I wrote a series of ebooks on millionaire habits that I'll be giving away free to members of the MMM as well as those I'll begin marketing the membership to on Facebook, Instagram, etc. I want to get the forums to a large number of members (at least 1,000) and then focus on launching several new upgrades I have in mind.
I've also been outlining my first money course which I'll create and sell using Teachable. The research, writing, and preparation has been pretty intense and it's been hard to fit this, the MMM, ESI Money, the new office, pickleball, and video games all in. Hahaha. I know, it's a rough life!
One announcement that may mean something to some people: I recently deleted 1,300 email addresses from my subscriber list. These people had not opened an email from me in six months and since I pay for them all, I decided to trim these out. If for some reason you wanted the emails and just never opened them, you will have to re-subscribe.
Books
Here are the books I've read since my last update:
That's it for this report. Any thoughts or questions?