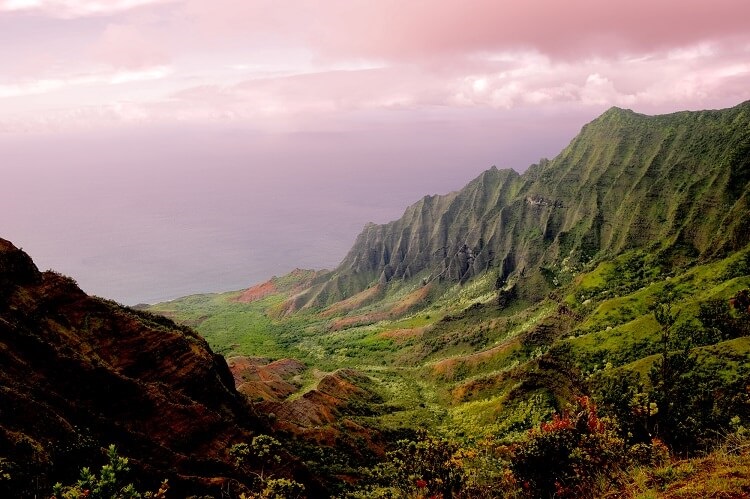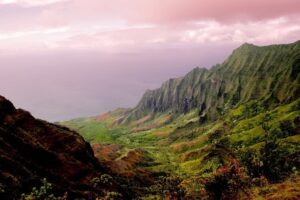 As I've done every year on this site, I want to review my past year's financial results as well as make a forecast for the year to come.
FYI, I'm writing this at the beginning of January even though it won't post for a month or so.
As such, the numbers I'll be sharing aren't final yet (I'll sort through the official ones when I do my taxes). These have not been verified, audited, adjusted for tax purposes (i.e. no deduction expenses taken out for my real estate investments), etc.
But if I wait a couple months until everything is final, you'd be reading this at the end of May, which seems way too late.
Besides, the numbers are pretty close. After all, I track every penny in Quicken and have done so for almost 25 years now. 😉
I say all this because I don't want someone coming back to me in six months saying, "You said the number was this!" if I quote a different number sometime. Haha!
For those of you interested in historical perspective, here are my reports for past years:
Overall, 2020 was a very good year on a number of fronts (especially considering what a waste of a year it was in almost every other way), so let's get to the details…
Net Worth
We'll begin with what I consider my key financial measure: net worth.
I include all assets and liabilities when I calculate net worth, but I do have some special adjustments I use in getting to the final number.
That said, here's the picture for 2020:
I actually have two net worth numbers to share this year. The first is using cost numbers for my real estate assets. Doing this, our net worth was up 14.93% for the year and came in just over $5 million. Most of the thanks goes to the stock market and the fact that we are letting our assets ride as we earn enough income to cover expenses. Also we kept our spending pretty low as you'll see below.
The second net worth number includes a few adjustments. Apex and a few other of the Millionaire Money Mentors convinced me to update the numbers for my real estate investments plus my home (all of which have appreciated tremendously). So I talked to my agent to help get an estimate of value and chatted with my CPA to see what I'd owe in taxes if I sold. I adjusted the value down and deducted both selling costs and taxes for my rental units, then updated the values in Quicken. I did the same for my personal residence. I also added in a liability of $50k as we have agreed to match the downpayment my daughter and son-in-law will make on their house. With all these changes I end up with a net worth of over $5.3 million, which is up 22.34% for the year.
FYI, with these adjustments, I have now gained $2 million in net worth since I retired. How wild is that?
This was the fifth best annual percentage performance since I started tracking my net worth in 1996. It's also the second gain over 20% in two years. (Yes, I know all of the gain wasn't earned this year, but I don't want to go back and spread the gains out over 5-7 years, so this is the way I'm simplifying it.)
It was the single-largest dollar gain for me on record — net worth was up almost $1 million this year.
Four of the 12 months this year featured a record high net worth including November and December.
We have now averaged 13.47% compound average annual net worth growth since I started tracking in 1996.
Overall, net worth was very strong — an excellent year all around.
Budget Results
I had to make some adjustments to the numbers (like last year) to get a somewhat clear sense of what happened.
Income
Rental Income: $88,194
Websites: $64,880
Dividend Income: $55,799
Interest Income: $16,286
Wife's Job: $8,313
Other Income: $2,224
Total: $235,696
I know. That looks like a big number. But there are some HUGE caveats.
Let me explain…
Rental income was very, very strong this year even with Covid. I had one renter who is not paying (and not even talking/trying to work with us, which is frustrating), but everyone else paid. On the plus side, Covid kept my management company from going out and doing questionable tasks for which they would charge me. As such, my expenses have been at all-time lows and thus income has been amazing — $88k on properties I paid $600k for (including remodels).
ESI Money made roughly $30k this year. This is a combination of 1) Covid killing a couple months of revenue, 2) me going from four posts a week to three, and 3) increased costs (I pay my daughter to transcribe notes I take on books, bought a new computer, and re-did a bedroom into an upstairs office).
Millionaire Money Mentors made up the rest of the website income. I had a lot of start-up costs as well as spent on the items mentioned above (I spilt costs between ESI and MMM). Many of those costs will be used to create new projects in 2021 — more on those in a moment.
Most of the dividend income is what's churned off by our index funds at Vanguard. We reinvest this and much of it is in IRAs, so it's not like this is income available to spend (though some of it could be if we wanted it to be). My dividend stocks did fairly well, generating $9,264 in dividends in 2020.
Interest is from the cash I have in "high interest" savings plus (mostly) the $125k I have invested in private real estate loans.
I've mentioned that my wife volunteers part-time at our church — or at least she did until they insisted on paying her. Not bad for a hobby she really enjoys.
Other income is mostly from cash back credit cards.
Expenses
Taxes: $50,546
Utilities: $7,276
Food: $6,971
Med. Insurance: $6,886
Travel: $6,495
Entertainment: $3,889
Medical: $3,072
Misc: $2,692
Christmas: $2,472
House Insurance: $2,325
Car Insurance: $2,106
Eating Out : $2,050
Cat: $1,660
Furnishings: $1,001
Home Repair: $922
Life Insurance: $848
Donations: $800
Clothes: $638
Gas: $561
Personal: $298
Car Repairs: $173
Lawn: $54
Total: $103,735
This needs some explaining as well…
Taxes are almost half of my spending. Ugh. The majority of the taxes are from 1) a large tax bill paid in 2020 for 2019 (remember I sold Rockstar Finance in 2019 and had a large gain) and 2) safe harbor estimated tax payments for 2020.
Utilities are higher than last year due to the fact that my daughter and son-in-law moved in with us at the end of September. We have kept the heat higher as they are in the basement. In addition, we use more water, electricity, etc. with more people in the house.
Food is surprisingly low given our new house guests. I guess we've been better shoppers this year.
Medical Insurance is what we pay Samaritan Ministries.
Travel took a big hit this year to no one's surprise. We did go to Hawaii (some time on Oahu and the rest on a cruise stopping on several islands), making it home just as Covid was breaking. The rest of the year was spent at home and much of 2021 will probably be the same. My guess is that spending on travel will be even lower this year. Thankfully we live in Colorado and it's awesome here.
Most of the entertainment expense is our gym membership. I'm going to move it to medical expense starting in 2021 since we workout more for health purposes than we do for enjoyment.
Medical is all the costs we paid ourselves including dental care, eye care, my dermatology visits and physical, and miscellaneous medical.
Miscellaneous includes all expenses too small to be in their own category. Small spending adds up!
Christmas includes $2,000 in gifts we gave to our kids ($1,000 each).
75% of the eating out costs are gift cards I buy and give to my kids to eat out. We are slowing that down this year as we're all trying to eat healthier.
Donations are non-tax deductible gifts given out through the year. The majority are cash gifts we made to people in need.
The above costs were all paid out of income. In addition to these, we contributed to our donor-advised fund with assets. We donated $51,200 and distributed $70,565 (we had a balance from previous years). This giving was done from index funds being transferred in so there was no cash impact, but we did have a reduction in assets.
2021 Estimated Budget
Looking ahead, here are the high-level numbers for our 2021 budget, starting with income:
Websites: $125,000
Rental Income: $60,000
Interest Income: $22,000
Dividend Income: $12,000
Wife's Job: $7,500
Other Income: $1,250
Income: $227,750
Explanation on these:
I have been spending a lot of time working on a couple website-related projects. The first is marketing the Millionaire Money Mentors to non-ESI Money readers. I have written a series of free booklets I will give to people to learn about millionaire habits and will then offer them the chance to join the forums. I've also been working on a couple courses that I think will help a lot of people — courses I wish I had 30 years ago. So while I'm estimating $125k for website revenue, it's literally a guess. It could be $50k or $500k for all I know. Time will tell.
I'm expecting rental income to fall back to more historical ranges.
Interest income will be strong and include income from my private loans as well as two (so far) real estate syndication deals I've invested in.
Dividend income is just from my dividend stocks. I'll own them for a full year in 2021, so they should produce more than in 2020.
My wife's income should hold steady.
Since we won't be traveling as much, our credit card rewards will likely take a big hit.
Expenses: $100,000
Not much to say here other than I expect expenses to be about the same. There's not much reason to think they'd be dramatically higher or lower.
So those are our results for 2020 and plans for 2021.
Any thoughts, comments, or questions?
How was 2020 for you financially?