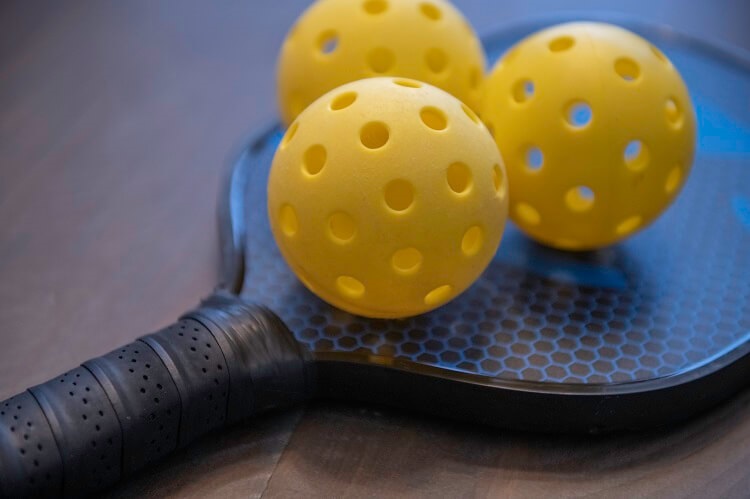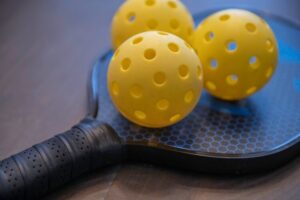 Well, it's time for another retirement update where I share what it's like in the retired world of ESI.
This is a very special update because it marks a half-decade in retirement for me.
Pretty cool, right?
In some ways it seems like yesterday that I retired, but mostly it feels like I've been retired for 15 years or so. Hahaha, that's those retirement reverse dog years at work — so much fun, joy, and life in the past five years!
I do not miss my career AT ALL. I don't miss dealing with an irrational boss, cranky co-workers, or demanding employees. The few times I've thought about working (in the sense of "I still could be working now") I shudder at the thought.
My only regret: I should have retired 5-10 years sooner. But we all live and learn.
If you didn't catch the last update, here it is. You may want to read it as some of the items mentioned in this post will assume you know what's in the former piece.
Now let's get to the details of what's been happening the past three months…
Life
We (me, my wife, our daughter, and our son-in-law) drove to Iowa for my mom's funeral in late May. Her remains (the crematory called them her "cremains") were mailed to us since we have a permanent address (my dad was living in an RV in Iowa at the time). So we drove her to Iowa and did all the burial stuff — picked out a headstone, had a ceremony at the cemetery (just for close family), and did a visitation at the funeral home (for all her friends). Everything went as well as could be expected including the weather. Iowa in late May can be very hot and very stormy. Fortunately, we had neither.
Apart from the burial stuff, we helped my dad clean out his RV and ready it for sale. We also got in some fun times like eating out a lot and visiting a local Amish store. The drive back and forth was brutal (11 hours each way) but we got through it.
The hotel we stayed at in Iowa served Seattle's best coffee and I LOVED it. So I bought some from Amazon when I got back home and have been drinking it ever since.
It was a funny experience for me selecting the clothes for my mom's funeral. I wanted to dress up in a suit, but I literally had to wipe several years' worth of dust off my suit coat, pants, and dress shoes. I haven't worn them in 5+ years. They still fit and looked good once I got them cleaned up, but there was a ton of dust on them. LOL.
My wife has spent a ton of time helping my dad get his life moving forward. She now has a handle on all his bills and has them on autopay. She even talked him into getting a smartphone (an iPhone X my daughter had) to replace his flip phone from 1980 or so! It was nothing short of a miracle to make that happen!! Dad now has a small apartment in the town I grew up in that he'll use for his home base. He's planning to travel in the winter (see below for details).
My son was in Cambodia with a team to help people there, so he missed the funeral. He got home later in June and has since gotten an apartment with friends and started working again. So now both kids are out of the house! Yeah!!!!!!
With my mom's death and the fact that my dad is trying to sort out his life, we canceled our planned trip to Siesta Key and Marco Island in October. We have also put our potential move to Hawaii on hold (dad decided he wasn't up for it and we're not going to leave him on the mainland and move to Hawaii.) Instead, we happened upon a rental that we could all agree on. So we'll be renting a friend's home in The Villages (see below for details) from January 15 until March 31, 2022. We'll see family, do some sightseeing, visit some nearby cities as potential stays in 2023 (Naples, Sarasota, etc.), and, of course, check out all the amenities at The Villages. It should be an adventure!
Plans for that winter trip are still in process (I have paid for half of it, so I think we're committed) but for now my dad will spend the entire time with us and the kids will come down for 7-10 days. And, of course, we will drive there so we can bring Zeus Le Mew. I can't be without my cat for 2.5 months!!! LOL.
In addition to that big trip, we have a couple smaller ones planned. Later this month we're headed back to Iowa to celebrate my aunt and uncle's 40th wedding anniversary. I hope to see many of my cousins during this time. In September we hope to do a fall driving tour to see the aspens change. And in October I'm headed to the Ozarks for a reunion with some college buddies.
We made one house improvement and looked at another. We got a new tree planted in our front yard and it's been doing very well — lots of new growth in just a month (it helped that right after we planted it the weather turned cooler and rainy — versus 90 degrees we'd had for several days.) If you're following me on Instagram you've already seen the tree (as well as the photos from our time back in Iowa). The second thing we considered was an awning for our back deck. But after the guy quoted us $5k, we've put that on hold. Haha.
The Villages
We've chatted a lot about The Villages in the Millionaire Money Mentors forums since several members are either living there now or think about moving there.
However, there are probably a lot of people reading this who have never heard of them, so let me enlighten you a bit.
We'll start with this summary from Wikipedia:
The Villages is a census-designated place (CDP) in Sumter County, Florida, United States. It shares its name with a broader master-planned age-restricted community that spreads into portions of Lake and Marion counties. The overall development lies in central Florida, approximately 20 miles (32 km) south of Ocala and approximately 45 miles (72 km) northwest of Orlando.
The Villages consistently ranks as a very high growth area. The U.S. Census ranked The Villages as the fastest-growing U.S. city for the second year in a row (during the 12 months ending in July 2014); The Villages MSA (all of Sumter County) estimated population, as of July 1, 2018, was 128,754 according to the U.S. Census Bureau. The Villages development corporation estimated that the Villages planned community, which includes parts of Lake, Marion and Sumter counties, had a population of 122,460 on March 31, 2019.
The Villages is made up of 17 special purpose Community Development Districts (CDD), which are controlled by a board of supervisors (BoS), five individuals elected by the landowners of the district. H. Gary Morse, the son of the original owner, transferred most direct ownership in the company to his three children in 2006; Morse died in 2014.
Between 2010 and 2017, The Villages was the fastest growing metropolitan area in the United States, growing 32.8 percent, from 94,279 in 2010 to 125,165 in 2017. According to U.S. Census data released in March 2018, The Villages was the 10th in the annual list of fastest-growing metropolitan areas in the United States.
The community is the center of The Villages, FL Metropolitan Statistical Area, which consists of all of Sumter County; Lake County is included in the Orlando–Kissimmee–Sanford, Florida Metropolitan Statistical Area; and Marion County is included in the Ocala, Florida Metropolitan Statistical Area.
The layman's version is that it's a 55+ planned community that offers a wide range of activities for residents/retirees. It's built around town squares (aka "villages") with all sorts of shopping, restaurants, and amenities.
Some resources:
And if you're more of the "I want to see it" type, here's their introductory video:
For us, it's a place to escape 2.5 months of winter, have fun with our family, and scout out potential future winter stays. I don't see us buying a place there or living in Florida year around (too hot in the summer) but you never know.
Health
I am working out with a trainer every three weeks now. He gives me a routine and I do those exercises (plus cardio) until our next meeting. We're currently focused on dumbbell and bodyweight exercises — things I can take with me to Florida next winter to be sure I have a variety of workouts with equipment that is generally available.
I have been playing a TON of pickleball (several times a week) and even completed a tournament in June (we placed second). Every time I get into a tournament I'm reminded why I hate them (they suck the fun out of the game) and I promise not to do another one ever again. We'll see if I stick with that this time.
I'm still walking and so far am well ahead of my 20k steps per day goal for 2021. In fact, I'm so far ahead that I only need 17k a day from here on out to hit my annual goal. 😉
I completed my annual physical and got a clean bill of health. My doctor was pleased that I have been watching my diet and was below 200 pounds (which was his request). Now I have 300 or so days to pig out before I need to ramp it up for my next physical. Hahahahaha.
Entertainment
I went to a movie theater for the first time in a couple years in June. I took my son and son-in-law to see F9. Yes, ridicule away, I like those movies. They are so deep and thoughtful. Hahahaha. Anyway, since we've seen all of them so far, we're in too deep not to see new ones. Afterwards we went to Texas Roadhouse for dinner. (FYI, I still have $125 on gift cards at Cinemark, so I'll be back there soon.)
I stopped playing Assassin's Creed Valhalla for the second time at 86 hours into it. It just seemed like it was the same old thing and now with 230 hours of play completed, I think I got my money's worth.
I am still waiting for Horizon Forbidden West to come out this year but I'm afraid they are going to move it to 2022 (which has already been the fate of Gotham Knights.) Why can't these companies keep to their promised release dates? If they aren't sure they can hit them, why announce early dates in the first place?
I have been reading several money books (both actual reading and audio listening) the past few months which are listed below. I'm still enjoying the amount of reading time I have these days.
It's summer so we're well into America's Got Talent (we've watched since season 2 or 3), Holey Moley, and Lego Masters. I know. Quality TV. But still entertaining!
Finances
Now that I've sold all my properties and the dust has settled, I can get a good picture of my true net worth (before, the value of the places was just estimated). We ended July with a net worth of almost $6.3 million, up almost $3 million since I retired!
I am now up to eight real estate syndication deals which should hold me for some time. I'm looking for 100% passive income and still have $500k or so in cash to deploy, so we'll see where that sorts out.
After years of hounding me, Chase finally got me to sign up as a Private Client. Now I have my own, personal banker. Oooooooo, I'm big-time now! 🙂 Seriously, I did it mostly to save on the wire transfer fees they would have charged me for sending money to syndication investments.
ESI Money
ESI Money is still on fire!!! I'm on track to net $50k from it this year. Not bad at all.
That said, I will be moving the site to three posts per week. I'll do Monday, Wednesday, and Friday. I might add in some Saturday posts if there's "breaking news". My goal actually is to have most posts for January – May 2022 completed before we leave for Florida in mid-January. Wish me luck — I'm already writing some posts for January!
FYI, I have taken notes on all the books I've read the past several months and will be sharing thoughts from the ones worth sharing over the next several months. So expect a lot of book-related posts (mostly on retirement).
I've met a few times with a social media marketing guy and we've started Facebook advertising for the Millionaire Money Mentors memberships. I would ultimately like to have 2-3k members which would allow me to add some really cool enhancements. It's still a work in progress but I'm learning a lot and enjoy the process.
My first course has taken a backseat to the rest of life, but it's about 90% written at this point. Stay tuned as I'll announce it on ESI Money first.
The ESI Money Instagram account gives a glimpse into my life if you're interested (especially in cat pictures and mountains). I'm expanding a bit by adding pickleball and tree pictures — ha! And, of course, I'll include travel photos, so if you want to see inside our time at The Villages this winter, that's the place for it!
I need millionaire interviews!!!! After running so many for so long (I didn't want to spread them out and make some people wait six months to have their posts go live), I now am within a few weeks of them running out. So if you're interested in sharing one, please email me and I'll send you the details.
Books
Here are the books I've read since my last update:
That's it for this report. Any thoughts or questions?