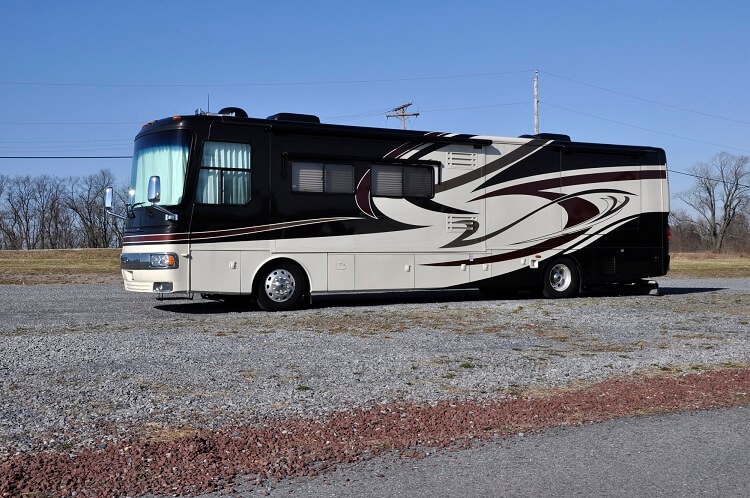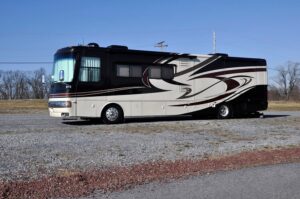 Well, it's time for another retirement update where I share what it's like in the retired world of ESI.
This one is a few days early as I need a couple more days to finish a post for next week (so I moved this one up).
And be sure to stick around to the end as I have a very nice giveaway today.
If you didn't catch the last update, here it is. You may want to read it as some of the items mentioned in this post will assume you know what's in the former piece.
The past three months have had a lot of activity and have seemed more like years than months. So let's get to the details.
Bad News
We will begin with the bad news.
On April 14, the first woman I ever loved died.
My mom had been sick many times in the past four decades and was not in great health.
Her various ailments left her on a large set of prescriptions and with a fragile body.
She and my dad (step-dad) had been living in an RV for a year and a half. Their winter quarters this year were in Bullhead City, AZ.
Mom had been sick 2-3 weeks when she got so ill that my dad insisted she go to the hospital (which she did not want to do). So he called an ambulance and they carried her out of the RV as she couldn't walk. My dad called me and let me know what was going on.
After a few hours in the local hospital, they life-flighted her to Las Vegas. At 3:30 am the next morning my wife and I got the call from my dad that she probably wouldn't make it through the next 24 hours.
I have received somewhere between three and five of these sorts of calls about my mom over the last 40 years. I always went, and she always pulled through.
This time we went as well — my wife and I flying straight from Colorado Springs to Las Vegas (it was the first time we'd been on a plane in over a year).
We were at the hospital by 2 pm that afternoon (the same day we got the 3:30 am call) and because of Covid protocols, we could only go up one at a time to see her (and just because many of you are probably wondering, no, she did not have Covid — the limit on visitors was the hospital's policy for everyone — only one visitor per patient at a time).
When I saw her she was semi-awake and on a ventilator (so she could not talk). She didn't look great, but frankly I had seen her in worse condition.
She had become extremely dehydrated while she had her recent illness and this had set off a chain reaction of other problems given her fragile state. At least that's what we think happened. Much of our thinking was speculation as the doctors searched for answers which were often elusive.
My wife and I spent the next five days at a hotel in Las Vegas. We visited my mom, worked with the doctors to help determine what we could do, and moved my parent's RV to an RV park in Las Vegas (my dad and I drove down to AZ to get it one day).
We left that next weekend, then I talked to my dad and the doctors every day (they called me as it was determined that I would be their best contact. My dad was there but everyone decided that I would talk to the doctors and then talk to dad.)
After the second week of trying this and that, the doctors were out of answers. And my mother's organs started shutting down, especially her liver.
The doctors were in agreement that there was nothing to be done for her — there was no hope for her recovery.
Over the course of the two weeks it took to get us to this point, I had tracked down the lawyer my parents used to complete their last wills (thank God we lived in a small town and we knew all of the five lawyers — my dad could only guess which one they had hired — I found him and they sent me all the paperwork, including their health care directive).
The first paragraph explicitly explained my mother's wishes:
If I should have an incurable or irreversible condition that will result either in death within a relatively short period of time or a state of permanent unconsciousness from which, to a reasonable degree of medical certainty, there can be no recovery, it is my desire that my life not be prolonged by the administration of life-sustaining procedures. If I am unable to participate in my health care decisions, I direct the attending physician to withhold or withdraw life-sustaining procedures that merely prolong the dying process and are not necessary to my comfort or freedom from pain.
So on Tuesday, April 13, I flew back out to Las Vegas. When I saw my mom, she was not coherent most of the time (she never was very responsive any time, but now she was clearly "not there".) She was also very jaundiced from the liver issues. We told her we loved her and hoped she heard us.
My dad and I met with the hospice people and the next day we removed life support. She lived four hours from the time her ventilator was removed. My dad and I sat there and chatted while she held on and we were there when she was pronounced dead.
The next day my dad and I loaded up the RV while my wife made funeral arrangements from our house in Colorado. (BTW, once the smoke clears I'll probably write a post on the funeral business — what a racket. It makes wedding costs look inexpensive.) We then spent the next two days driving to our house in Colorado (we spent one overnight in the RV in a Walmart parking lot with about 30 other RVs which exposed me to a subculture I had never experienced.)
BTW, if I had ever thought I wanted to live the RV life (and I never really thought I did), this convinced me that I certainly did not. Even though my parents had a 42-foot class A RV which was very nice, I didn't like the lifestyle at all.
My dad stayed overnight at our place and then drove back to the small town in Iowa I grew up in over next two days.
Since then we have been planning the funeral (or whatever we have — she was cremated and has not yet been sent to us), get dad's finances in order, and helping him decide what's next for his life.
I'm leaving out many details or this would be a 100-page post. Plus much of this is private. But I did want to share the basics with you.
My mom and I had a very special relationship. She was divorced from my biological father when I was in third grade and she and I lived on our own until I was in 9th grade (when she married my step-dad, who I called my dad above).
While we were only on our own for six years, it seemed like an eternity. During this time we forged a "we can do anything together" spirit between us.
When I got married, my mom became a mother to my wife who had lost her own mom at an early age. The two of them would talk on the phone for a hours, doing this more frequently through the years, especially once my parents moved to the RV.
In the years since we had married, my wife and I (and eventually kids) had vacationed with my parents in Aruba, been on two cruises, and gone to Grand Cayman twice. We had seen them every summer and Christmas while the kids were growing up as well.
I talked to my mom at least once a week, often more, mostly as I walked.
My mom had a blessed life and we were blessed to have known her.
As I close this section and move on with the update, there are some money-related thoughts/lessons from this experience that are worth mentioning:
Early retirement was a godsend. Two things I never worried about during this entire process were time and money. I didn't have to fret about getting time off, keeping in touch with the office, dealing with an impatient boss, or anything remotely close to that. I could simply focus on my family. I never worried how I would afford the flights, the hotels, the travel expenses, etc. — they were non-issues. I was so thankful for being retired with more than adequate resources.
A will was a godsend. We all thought we knew what mom would want, but having her wishes in writing made our decisions much easier as we were simply carrying out her desires.
Both partners need to know the vitals. What a mess. My mom did everything for my parents — the finances (all aspects), the medicines, the everything. My dad knows very little about any of it. Furthermore my mom did not leave behind passwords, codes (like for her phone), or much of anything else. So we've been trying to put together a puzzle and get my dad's finances in some semblance of order. I think we are 75% of the way there or so, but it took a lot of digging through old paperwork, calling companies, a bit of hacking, etc. My wife handled most of this.
Life in an RV can be tough if you have medical issues or get sick. RVing seems glamourous to some (not to me) but if you have any sort of medical issues or some sneak up on you, you will be getting healthcare far from home. This might be fine for you, but if you're the sort that wants your doctor(s), not one from anywhere, it will be an issue. One reason my mom didn't want to go to the hospital was that she wanted to see her own doctors when she and my dad got home in middle April. But she couldn't hold on that long and the situation got dramatically worse.
I know many of you will likely leave thoughtful comments about my mom's passing, so instead of replying to each one below, let me just say thank you in advance for your thoughts and prayers.
Now let's move on to the rest of the update and mostly good news from here on out.
Life
My son completed his nonprofit training in Kona, Hawaii and then flew to Cambodia with a team to help people there. He'll be there for up to four months as long as Covid allows (which is a bit tough now as they are all on lockdown). Time will tell where it goes.
My daughter, son-in-law, and their four cats moved out of our basement on April 22 (after a seven-month stay). They found a townhome 10 minutes from us and won the bidding war by going $15k over asking (which another couple did as well but my daughter and SIL had a larger downpayment so they were the easier choice. FYI, they put down $30k — much of which my daughter had earned as part of her college incentive — and we matched it). They were lucky to get it as the housing market here is CRAZY. One place they were interested in had 19 offers, most over asking, within the first few hours of going on the market.
My wife turned 60 this quarter and I turned 57. If things had been different I would have surprised my wife with something amazing like a trip to Israel (she's always wanted to go there). But, you know, Covid. We'll see what next year brings and make up for it.
I have moved to my new upstairs office (formerly my daughter's bedroom) and am liking the setup, location, and the fact that I have a bathroom nearby. I still have a lot of cleanup from the old office to complete as well as some things to order for the new place (but I have a cat tower and a platform that hangs off the window, so Zeus joins me every day while I work). Haha. As I type this I have a view (over the rooftops) of a snow-capped Pikes Peak and Zeus is curled up on the top bed of the cat tower. Is this heaven? 😉
We have booked a trip to Siesta Key and Marco Island in October. We were planning on my parents joining us for the former and my daughter and son-in-law for the latter, but with my mom's passing we may need to adjust that.
My biological father is getting a divorce (his fifth) and moving back to Iowa. What a mess that had become — he will be happier on his own.
Health
The schedule with my trainer got messed up as I was going back and forth to Las Vegas, but I'm now working on getting back to him every other week. He gives me a set of exercises that I do for two weeks (3x per week) until our next session. I have gotten a lot stronger in my core and am liking it. I'm also still doing cardio 3x per week.
I play pickleball at least three times a week in various places — at my gym, at a private, inside court, and at a club with several courts inside. I've also taken a few lessons, bought a new paddle, and have actually improved quite a bit. I mostly play at the 4.0 level but would like to get to 4.5. I haven't played outside for over a year and am not sure when I'll go back to it. I like having no wind/cold/rain as well as being able to rent a court and not have to rotate (like you do at a public court). We'll see what happens over time.
I played in three indoor pickleball tournaments in the last three months. I got second in a mixed doubles tournament, was absolutely crushed in a men's tournament with a new partner (which made me decide to take lessons), and tied for first with a different men's partner (though we got third based on tie-breakers.) I'm signed up for another tournament in June.
I'm still walking and so far well ahead of my 20k steps per day goal for 2021. In fact, I'm so far ahead that I only need 19k a day from here on out to hit my goal. 😉
Here's a funny story. I have mentioned a few times that I look young for my age. People often tell me I look like I'm in my 40's. Well I invited my friend, Paul, to our club as a guest to play pickleball with my regular group. Paul is a couple years older than me but is bald and has a grey beard. One of my regular pickleball friends who had just met Paul asked me if he was my dad. Haha!
Entertainment
I ordered and completed the Batman Arkham Series on PS4. I had played the games many years ago but these downloads included all the extras I didn't play (because I didn't want to pay for them). So for $15 I got 63 hours of gameplay with some games I loved. Not bad.
I started playing Assassin's Creed Valhalla for the second time and am currently 55+ hours into it. It's a very fun game and (of course) I'm much better the second time around. I may need to increase the challenge to "death" level at some point.
I also downloaded Horizon Zero Dawn for free from PlayStation and will replay that after I'm done with AC. I played it many years ago but this download has a bunch of new extras I haven't seen, so it should be like playing a brand new game.
I still don't have my PS5 but I also haven't really been looking for one. Between the summer coming (and pickleball heating up) and my mom's sickness, it hasn't been a priority.
I have been reading several money books (both actual reading and audio listening) the past few months which are listed below. I'm still enjoying the amount of reading time I have these days.
My wife and I have been enjoying both Caribbean Life and Sanditon on TV lately. The latter is a PBS Masterpiece show based on Jane Austen's last (and unfinished) novel. It fills my need for something Downton Abbey related while I wait for the second DA movie!
Finances
The past three months have been very good to my finances. Here's a quick update I left in the Millionaire Money Mentors forums in early April as we were discussing growth of net worth over time:
Net worth at retirement Aug 2016 (almost 5 years ago): $3.3 million
End of 2017: $3.8 million
End of 2018: $3.6 million
End of 2019: $4.4 million
End of 2020: $5.0 million
Today: $5.7 million
CRAZY!!!
Update: Later today: $5.8 million. Hahahahahahaha.
We actually ended April with an "official" net worth (I update frequently in Quicken but consider the end of the month my official amount) of $5.9 million. Why the growth? Two reasons: 1) the market has been on fire (including my dividend stocks) and 2) I sold one of my properties (unlocking a lot of appreciation). FYI, I close on a second one in a few days which will add another $200k to my net worth — I have it in Quicken at a value that's lower than what I'll net. Point #2 might be a surprise for you and you'll probably want details, so stay tuned as I'll have an update in a week or so.
I added two more real estate syndication deals in April so I now have four. I'll be looking for more as I seek to invest the proceeds from my real estate sales over time. I'm looking for 100% passive income.
My friend who I've invested with in private real estate loans told me he'll be refinancing and likely will cash me out of some of his deals. I can then reinvest with him in other offerings or do something else with my money. Time will tell what happens.
ESI Money
ESI Money is on fire!!! Revenue is back and better than pre-Covid levels. And everyone is loving the millionaire interviews — which is good since we have a couple more "Millionaire Months" lined up. lol
Next week I'll be meeting with a social media marketing guy and will begin planning on offering the Millionaire Money Mentors memberships to a larger audience. I would ultimately like to have 2-3k members which would allow me to add some really cool enhancements. We'll see where that goes.
My first course has taken a backseat to the rest of life, but it's about 90% written at this point. Stay tuned as I'll announce it on ESI Money first.
The ESI Money Instagram account gives a glimpse into my life if you're interested (especially in cat pictures and mountains). There are some of Las Vegas as well plus an old one of me and mom.
Books
Here are the books I've read since my last update:
Giveaway
A new money book releases in a few days.
It's called The F.I.R.E. Planner: A Step-by-Step Workbook to Reach Your Full Financial Potential and is from my friend, Michael, who writes at Financially Alert.
It's a primer on planning for FIRE and while it's too basic for me, I envision giving this book away in cases to many people I know. It takes them from zero to FIRE in an easy and thoughtful way and the book looks amazing (very good graphics).
Michael has been kind enough to offer some giveaways for ESI Money readers.
Here are the details of the giveaway:
We'll be giving away three books, one to three different winners.
To enter, all you need to do is leave a comment below telling me what activities you're looking forward to in your retirement (or what you do now if you're retired).
Be sure to leave your email address when you leave the comment so I will know how to reach you if you win (the email address will not be visible to anyone other than me).
The winners will be selected by me at random.
The selection of winners will be held on Tuesday, May 4, 2021 (the book's release date) at noon Eastern time.
Once I hear from all winners, I'll provide the names and addresses to Michael and he'll arrange for delivery.
As with most giveaways, there are rules. Here they are.
Good luck!!!!
That's it for this report. Any thoughts or questions?