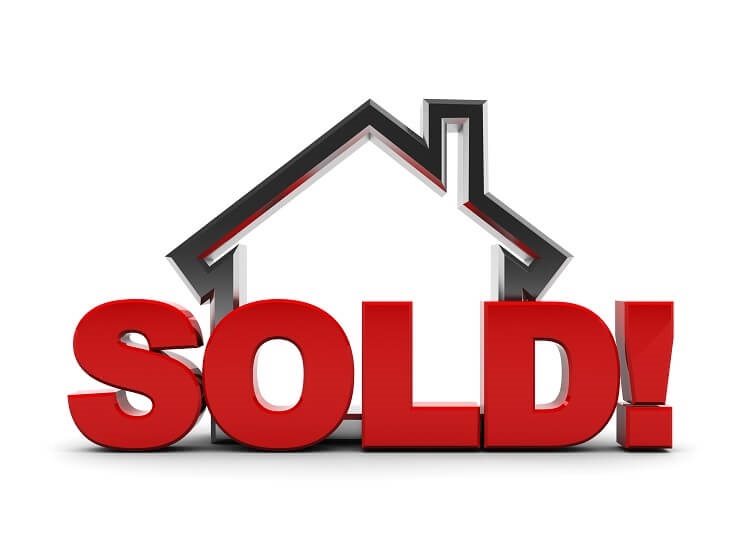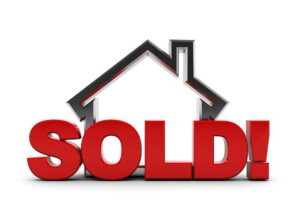 As regular readers know, I have been a rental property owner for the last eight and a half years.
I bought my properties in Grand Rapids, Michigan in 2012 and 2013 when there was still blood in the water from the real estate collapse and many people wanted out of real estate.
I thought it might be a good time to begin investing in real estate. So I set up a lunch with a guy who would eventually become my real estate mentor. I asked a ton of questions, he answered them, and I decided to jump in.
Over the next year or so I purchased three properties with five buildings and 14 total rental units.
As tenants moved out, I remodeled the units and raised rents. I made some good moves as well as some mistakes along the way, but overall buying these places was one of the best money moves I've ever made.
They made 10% annual income on average on my invested money (purchase price plus renovation) plus appreciated nicely. They have provided a significant source of income in retirement (as you can see here) and are part of the reason I haven't had to withdraw a penny from assets to fund my retirement (which has allowed my net worth to skyrocket as the market has been on fire).
If you want the highlights of my real estate investing journey (just to catch up or to get more perspective), here are some of the most notable posts I've written on the subject:
Overall, investing in real estate has been a win-win-win for our family and our finances.
So why on earth would I sell two of my three properties making up 12 of the 14 units?
Well, that's what this post is about — why I did it, what happened, and what I'm doing next.
Let's get to it…
It Began with Some Millionaire Mentors
A fortuitous thing happened last fall — I started the Millionaire Money Mentors.
I had expected it to be a group of people with excellent money experience who would give feedback to those trying to become wealthy.
And that is what the forums are about.
But what I didn't expect was the level of the knowledge and experience of not only the mentors but the members. I assumed it would end up being something akin to getting a college degree on personal finances. But instead it turned out to be more of a doctorate in money management. There are simply so many people with such a broad range of experience and perspective that I have benefited tremendously myself from their contributions. I feel like my money game has been raised significantly, which is saying a lot as I started from a pretty high level.
To give you a powerful but simple example, here's how one tip in the forums made me over $25k.
Shortly after the forums started, we had a discussion about HSAs and investing the dollars held in them versus simply letting the cash sit idle. This is something I had considered previously but hadn't taken action on.
Many members and mentors who had invested their money encouraged the rest of us to do the same. And when the coronavirus hit last spring and the market tumbled, I saw my opportunity. In addition to putting all my available cash into index funds and dividend stocks, I moved $31k (of my $32k) from HSA Bank to TD Ameritrade (who they have a partnership with) and invested in an index fund.
As of this writing, that money has almost doubled. Not bad, huh?
It's a simple tip and something I should have done long ago, but the mentors made me take action. And as a result, I'm over $25k wealthier. I guess a forums membership is worth the cost. 😉
There are a few other examples (not as dramatic though some might end up being worth even more — like understanding and investing in real estate syndications), but you get the idea — the forums are challenging my thinking with some higher-level ideas as well as take-action suggestions.
Moving from Net Worth Growth to a Focus on Spending
One interesting, on-going conversation we've discussed is how to transition from growing your net worth to now managing and withdrawing from it in retirement. The discussion is very similar to the thinking I laid out in If You've Won the Game, Stop Playing. It also birthed the ISE conversation that Millionaire 18 wrote about.
It turns out that the transition is easier said than done. You spend 30+ years maximizing your earning, saving, and investing opportunities so it's hard to dial it back quickly. It's taken me almost five years to make some progress here, but even then I realized I'm far from where I want to be. So I've been considering my options for quite some time as I've heard how others have dealt with the subject/are dealing with it and wondering what my next steps should be.
As time went on, I started to create a plan to reorganize my finances to better reflect the lifestyle I want to live in retirement.
Dealing with My Real Estate Investments
The first major step in this process was determining what I wanted to do with my real estate investments. There ended up being many different reasons that ultimately led me to decide to sell them, but here are the main ones…
1. I have won the game.
I have won the money game, retired early, and am earning more income now than my annual expenses.
This was the case when I retired in 2016. But since then things have gotten significantly better financially because my assets have been allowed to grow during a huge market uptick.
When I retired our net worth was $3.3 million. Now it's just over $6 million. That's the power of compounding as well as the benefit of letting my assets ride.
It's nice, for sure. But seeing the big rise in net worth simply confirmed something I already knew — I had won the game and I could now stop playing.
I didn't have to if I didn't want to, but I certainly had the freedom to make any changes I thought would improve my life.
My biggest step in stopping the game was to retire. But I knew there was more that I could do, especially when I considered the other factors below…
2. Time, simplicity, and ease of life started to mean more to me.
As I was becoming wealthy back in the day, I was willing to deal with frustrations, make the most of every dollar, and capitalize on every opportunity I could even if they cost time, effort, stress, and so on.
That's part of playing the game and what most people need to do to become wealthy.
But since I had already reached my goal, simple frustrations became more and more a pain in my side.
Here's a glaring example: dealing with my real estate management company.
In general, I think my management company is "ok". They used to be pretty good. The guy who ran my properties was a real go-getter and I felt he looked after my places in a way similar to what I would do myself.
He eventually got promoted and was moved off my properties directly, but I could still call him as needed to get things done (he became the boss of my new manager).
Then he started his own business (not in real estate) and left the company. I was then assigned to work with the B team and it's been an issue since then (the past couple of years).
To be more specific, I think they have done several things that I don't like (despite me pressing them on these):
Not maximized rent increases. They supposedly have market information on rent prices and price my places accordingly, but my real estate mentor says my properties are underpriced (and he should know as he has his own, similar places in the same market). That's lost income for me.
Not managed tenants well. We have had a revolving set of tenants for the past two years. They seem to accept the lowest common denominator and hope they stick, but most do not. Then we have to remodel the unit at least in part and find a new tenant, which results in added expense (the remodeling and fee for finding new tenants) and lost rent (the time it's vacant before we find a new tenant).
Charge high prices for questionable work. Supposedly they bid out jobs to several providers, but some of the costs are simply crazy (like $250 to replace a mailbox). Furthermore, I'm not 100% sure if all the work they say is needed is really needed (but there's no way to verify since I live so far away). If I lived in the market, I think I could save myself at least $5k a year by self-managing many of the projects they now manage.
Not watched basic maintenance. I just found this out, but it was a ticking time bomb. As we have put my places up for sale, we've discovered some potentially significant issues that would result in costly repairs in the next few years. But if action was taken now, many if not all of these repairs and costs could be avoided. I haven't heard one peep from my management company on these, which is obviously an issue. I think the problem is that they are simply more reactive than proactive which doesn't surprise me given the personnel they have.
Of course I could switch management companies, but there are pros and cons to that. My mentor (who still lives in the market) says there may be some better alternatives but they also might not be as good. BTW, he said the #1 complaint of real estate owners he knows is dealing with their management company. Haha!
If I lived there perhaps I would feel differently and the results would be more acceptable, but I'm 1,200 miles away and out of the picture.
So each month the management company sends me financial statements and I spend a couple hours going through them. I send them my thoughts via email and we go back and forth. It's a fairly draining process and a real pain in the you-know-what.
As I was considering this problem as well as what actions I might take to stop playing the game I realized, "I don't need to take this." I'm playing the game and I don't need to. If I literally lost all the income from my properties and simply took the dividends my index funds generated (which I now reinvest), the dollars would almost be a wash. And yet the frustration factor would drop dramatically.
I was sure I could do better than that, but having a safety net that was so easy in terms of commitment and availability made taking some sort of action a pretty easy step.
That's when I began considering selling the properties and investing the proceeds into something 100% passive. If I could make around the same amount and decrease my time commitment and frustration, that would be a big win.
And I thought I could simply because I probably had significant, unrealized capital locked up in the properties.
For instance, I was earning $60k per year on $600k invested at cost.
But if I could sell the properties, net $1 million, and earn 7% on that, I'd be better off from both an income and time standpoint.
This is where the idea really started to grow as something I should do.
3. Pigs get fat, hogs get slaughtered.
I have always been a buy low, sell high kind of guy.
I know, I know. Everyone wants to do that, right? Haha.
What I mean is that I don't buy at the exact low and sell at the exact high (who could do that anyway?) but I do like to notice a trend and take advantage of it if it meets my financial objectives as well.
For example, when the market crashed in 2008-2009, I thought it was low and represented a buying opportunity. So I gathered all the cash I could and invested in index funds. You know what happened? The market went down even more!!!! So I saved more from each paycheck and kept investing. Eventually it turned and those investments have done quite well.
I repeated this process last March when the market took the Covid hit. Those have done quite well too.
And it's the process I used to get into real estate in the first place. By 2012 when I bought my first two properties, prices had stabilized and started to rise a bit, but there was still blood in the water. What better time to buy? These days when I tell people I have 14 units that cost me $600k to buy and remodel, they look at me and wonder what sort of places these might be — do they have water running to them, do they have electricity, are they in some sort of war zone, etc.? LOL.
On the opposite end, I knew that real estate prices had gone up a good amount. I wasn't exactly sure what that meant in the case of my rental units, but I did know I had a very good gain going.
Now, could they go even higher? Of course. They could keep going up for the next decade. Or they could go down. Or anything could happen. I don't know the future.
But what I do know is that I had a good return in real estate. And I have it NOW. I could let it ride or I could cash out. Given that the market is very hot and I want to simplify my life, cashing out seemed like a pretty good option.
In chess there's a saying that's simply "safety first." It basically means that before you think about anything else, be sure your king is safe. Otherwise, all is for nothing.
It's a similar line of thinking in financial chess, especially when you've won the game. Defense becomes more important and locking in the gains I have now, which are much more than I need throughout the rest of my life, are more important than any upside I may be giving up.
There are also risks looming: big real estate expenses and tenants rights (as in they don't need to pay rent in some cases). These would impact me significantly as a direct owner.
4. I could earn as much or more passively.
Another thing the Millionaire Money Mentors has introduced me to is real estate syndications.
If you're not familiar with these, see How to Get Started Investing in Real Estate Syndications and My Real Estate Syndication Investing Journey.
Now let me start with the fact that I don't think real estate syndications are a panacea of investing, immune to risks, offer guaranteed returns, or any other Pollyanna perspective on them.
In fact, I have seen some deals recently that I think are simply not great as more people plow more money into them and the deals get more competitive.
That said, I think there are still opportunities to earn money with them if you are selective. Plus you can make them more safe by diversifying among syndicators, property types, locations, and over time.
It will take time to find these, of course, but I have time as I don't need replacement income right away (or at all really).
So I can take any proceeds from the sale of my properties, invest it over time, earn less as a percentage, but earn more in total because the total amount invested is higher. And it becomes completely passive instead of sort of passive. See the numbers above for my line of thinking.
Class A real estate syndications pay 9-10% and Class B pay 7-8% plus part of the upside. So I have a lot to work with if I have time to select among the very best deals over a few years.
With this opportunity I can still stay a real estate investor, but eliminate the headaches associated with owning the properties myself. It seems like a good deal to me.
5. I have new, additional sources of income.
I'm not worried about replacing the income from my properties because I have several options/margins of safety including:
Taking the dividends from my IRAs instead of reinvesting them
Investing in new index funds which could both grow and generate dividends
Withdrawing assets at 4%
Big gap between what we earn and spend
Real estate syndications as noted above
Those alone would more than cover the loss of income from my properties.
But in addition to those, I have a couple sleeping giants I've been working on in the background:
1. Expanding the membership of the Millionaire Money Mentors.
It was always my intention to market the forums to ESI Money readers first (giving you all the best price), then spending some time working out the kinks, making sure there was value there, etc. before going to a broader audience.
Now that phase 1 is complete, I have been working on phase 2.
I have written three ebooks that will be given away free to those interested in learning about millionaire suggestions on earning, saving, and investing. I have set up a funnel marketing system and engaged a digital marketing agency (I met with them just yesterday) to help me get prospective members into my funnel.
We'll be testing it over the next several months (and adjusting as needed), but this has the potential to add at least a thousand if not more new members to the forums. That would be a significant amount of unbudgeted income.
FYI, once we get those members in, the next phase will include adding more benefits and features, making the membership even more valuable. 😉
2. Creating and marketing courses.
I've talked about this idea previously in my series on passive income.
Since then I have finished the first draft of my first course (topic to be announced at some future point). I have also purchased a new computer to help me tape and edit it.
I'm just starting the production phase and once I get that completed will work on marketing, selling, etc.
I think the course can be a very nice revenue producer and once it's completed will require minimal additional work.
I have ideas for about ten different courses, so we'll see how many I actually create.
Now some of you might be thinking, don't these efforts add more time/hassle to your life? I thought you were trying to minimize work/frustration/time involvement/etc.
Well, these two ideas are different than many others in a couple ways:
1. I enjoy them.
There's work you do because you have to do it and work you do because you want to do it.
Managing my property manager is work I do because I have to do it.
Creating the MMM forums and courses are work projects I want to do because I enjoy them, the topic, the creative process, the community and friendships, the challenge, and so on.
They fill the need I have for an intellectual challenge in retirement and they are, quite frankly, simply fun.
Plus I think they will help people and they could provide some extra income to boot. What's not to love?
2. Their time commitments are short-lived and flexible.
If the MMM gets up to the level I think it can, I'll hire a person to manage most of the administrative tasks and I can just focus on being a member.
Once the course(s) is complete, there's very little extra time commitment.
Both ideas allow me to be as involved and active as I want to be.
Plus they are both location neutral — as long as I have a computer and an internet connection, I can run them.
Again, what's not to love?
What Happened
That's the background on why I wanted to sell my real estate investments.
Now let's get into what I did to make selling a reality.
While I was working through all the issues we've discussed so far, I tried to sell property #1 last fall.
I called up my real estate mentor/agent, Eric, and had him list the house to see what would happen.
But a couple events conspired against us:
1. The election.
According to Eric, people in Michigan were freaked out by the results — and what was actually going to happen as Trump challenged them.
He said this created a lot of uncertainty and when there's uncertainty, people don't buy homes.
I'm not sure if this is a legitimate reason or not, but it's one he shared with me.
2. Uncooperative tenants.
We offered the tenants in both houses some money (I think it was $150) to be cooperative and help us show/sell the places, but both were far from cooperative.
One of them was the only tenant I had who didn't pay his rent during Covid (he currently owes me about $6k in back rent). We had tried to work with him (apparently he was laid off for some time) but he wouldn't respond to the management company. And it's hard to help someone who won't talk to you.
The other tenant apparently didn't want people in their house so they put up "we have Covid" signs — for TWO months.
Needless to say, it was difficult to show the place much less sell it given these conditions.
So we took it off the market and agreed to re-group in the spring.
My plan was to simply put it back on the market once the tenants moved out (in April and July) but then as the items above came into focus, I thought of a new strategy:
Put all my properties on the market.
Price them high.
If we got offers close to asking, sell them.
If we didn't get any (or any good) offers, I'd simply keep them.
This way we'd see what their market value was and we could either sell none or all (but only if we got great prices — we were NOT having a fire sale). If I had to budge much I'd just keep the properties.
Timing of the Efforts
This is how everything played out chronologically…
Monday, March 1
I contacted Eric and told him I was thinking of putting all the properties on the market if I could get good prices for them.
I asked him to run some comps and send them to me.
Tuesday, March 2
I got the comps, looked them over, and Eric and I discussed pricing.
We agreed that we wanted to go high and wouldn't give much on negotiations.
Wednesday, March 3
We decided on pricing as follows:
Property 1: $329k
Property 2: $399k each for the two buildings ($798k total). Note that while these properties are next door to each other and share a parking lot, they are technically two separate properties (though I count them as one). I could have sold them individually, but I did not want to do that (and wouldn't do it to myself or anyone else unless I absolutely had to.) Besides, if I had to keep one of the properties, it would be this one.
Property 3: $359k
This made the total for them $1,486k (note: I paid $600k to buy and remodel all these properties back in 2012-2013). We also decided to offer the properties for sale as a bundle for $1,449k just in case a big buyer wanted them all.
I contacted my management company and told them to help Eric with everything he needed (keys, information, etc.)
Thursday, March 4
We decided we'd put the houses on the market the next Tuesday.
Friday, March 6
We got an offer on property 3 for $369k.
Apparently there's a buyer in Grand Rapids going around buying properties and paying over asking price for them.
They somehow found out we were about to list this place and offered $10k over what we thought was a really good price.
We could have put it on the market to try and get even more, but instead decided this was much better than we had hoped for and accepted it. I signed the paperwork.
Monday, March 8
The buyer did the inspection on property 3.
Later that day, we received several offers on property 2.
The first was for $400k for each property.
The second was for $407.5k for each one with a cash offer (we didn't have to worry about an appraisal and financing) and they wanted a "partial inspection".
There were two others that had escalation clauses up to $425k, but they required financing and they would not agree to cover the appraisal (which we thought we'd have trouble with).
We had 24 hours on all these, so we decided to wait until the next day as we had 15-20 people expected to come see the place the next day.
Tuesday, March 9
About half of our expected showings didn't come once they heard we had offers over asking. From the rest we got a couple offers around $400k, but the big deal was the $407.5k buyer came, looked over the places, and agreed to revise his offer to include no inspection.
We accepted his deal later that night.
Monday, April 12
We closed on Property 3.
Here's a topline of how the financials settled out:
Selling Price: $369,000
Selling Expenses: $34,304
Capital Gains and Depreciation Recapture: $57,500
Net Proceeds: $277,196
FYI, there's more below about the taxes/depreciation part, so hold on to your horses (and questions) for now. 😉
Tuesday, May 4
We closed on Property 2.
Here's a topline of how the financials settled out:
Selling Price: $815,000
Selling Expenses: $74,371
Capital Gains and Depreciation Recapture (estimate — my CPA will figure this out and give to me): $127,000
Net Proceeds: $613,629
FYI, part of the "selling expenses" above were 1) rents for the remaining portion of the month and 2) security deposits. The former I have already received from my management company and am just giving the buyer his pro rata share for the month. The latter I will receive back from my management company when we close the accounts on each property.
The capital gains and depreciation recapture were given to me by my CPA and paid straight to the US and State of Michigan (for property 3 — still waiting for property 2 numbers). I could have held them and paid at tax time next year, but I wanted them off the books now. Remember, I'm trying to simplify things. 😉
As for Property 1, we now have one tenant out (the non-payer) and he did a good amount of damage as he left. We have a contractor fixing it up and the work should be done by May 17. At that point we'll begin actively marketing it.
What to Do with the Money
While all this was going on, I had a big issue on my hands: what was I going to do with the sales proceeds?
I had planned to simply take the hit and pay taxes and depreciation recapture.
But one of the Millionaire Money Mentors thought that was a bad idea and suggested I do a 1031 exchange.
For those who don't know what a 1031 exchange is, here's a summary from Investopedia:
In real estate, a 1031 exchange is a swap of one investment property for another that allows capital gains taxes to be deferred. The term, which gets its name from IRS code Section 1031, is bandied about by realtors, title companies, investors, and soccer moms. Some people even insist on making it into a verb, as in: "Let's 1031 that building for another."
IRS Section 1031 has many moving parts that real estate investors must understand before attempting its use. An exchange can only be made with like-kind properties and IRS rules limit use with vacation properties. There are also tax implications and time frames that may be problematic.
One thing I did NOT want to do was trade my properties simply to buy another property. What would the point in that be? I'd rather keep my properties than get a new one.
But there were two 1031 alternatives that I at least wanted to consider. Those were:
Real Estate Syndications
Delaware Statutory Trusts (DST)
Here's what I did with each of these…
Real Estate Syndications
I contacted the real estate syndicators I had relationships with to see if they offered 1031 exchanges (it's not usually something they do, but some have flexibility).
Of the six companies I talked to, two did not offer anything, two offered options at very high levels of investments ($1 million or more), one didn't have any deals coming in the timeframe I needed, and one thought they might have some deals and didn't require any high amounts, but I would have to invest all my money with them as they were the only choice.
None of these options really excited me. I had to put all the money with one syndicator (because that's all I had a choice of), I had to take whatever deals happened to align with the timeline (in other words, I couldn't wait for the deals I liked), and I had to make a quick decision because of the 1031 rules.
All of these are big no-nos for me as an investor and are contrary to the way I like to invest. So I was getting a dead end here.
Delaware Statutory Trusts (DST)
These were new to me and might be new to some of you as well.
Here's a quick overview of Delaware Statutory Trusts (DST) from Wikipedia:
A Delaware statutory trust (DST) is a legally recognized trust that is set up for the purpose of business, but not necessarily in the U.S. state of Delaware. It may also be referred to as an Unincorporated Business Trust or UBO.
Delaware statutory trusts are formed as private governing agreements under which either (1) property (real, tangible and intangible) is held, managed, administered, invested and/or operated; or (2) business or professional activities for profit are carried on by one or more trustees for the benefit of the trustor entitled to a beneficial interest in the trust property.
DST Investments are offered as replacement property for accredited investors seeking to defer their capital gains taxes through the use of a 1031 tax deferred exchange and as straight cash investments for those wishing to diversify their real estate holdings. The DST property ownership structure allows the smaller investor to own a fractional interest in large, institutional quality and professionally managed commercial property along with other investors, not as limited partners, but as individual owners within a Trust.
Each owner receives their percentage share of the cash flow income, tax benefits, and appreciation, if any, of the entire property. DSTs provide the investor the potential for annual appreciation and depreciation (tax shelter), and most have minimum investments as low as $100,000, allowing some investors the benefit of diversification into several properties.
The DST ownership option essentially offers the same benefits and risks that an investor would receive as a single large-scale investment property owner, but without the management responsibility. Each DST property asset is managed by professional investment real estate asset managers and property managers.
It used to be that only large institutional investors such as life insurance companies, pension funds, real estate investment trusts (REITS), college endowments and foundations were able to invest in these properties. Now as a viable 1031 exchange replacement property option through a DST, individual investors have the ability to invest in a diversified selection of institutional quality, investment property types that they otherwise could not purchase individually.
DST Investments are located throughout the United States. Property types may include multifamily apartment communities, office buildings, industrial properties, multi-tenant retail, student housing, assisted living, self-storage facilities, medical office, single tenant retail properties and others.
Think of these as very similar to real estate syndications but are designed to work with 1031 exchanges as a normal course of business.
There was only one problem: I had no idea how to find any DST companies or investments.
One of the forums members (the one encouraging me to do the 1031) pointed me to a group he'd seen advertised, but he had no experience with them or their investments, so I would have to vet them myself in a very short time.
The company's name was Kay Properties. Everything I could find out about them online seemed like they were legit (here's an article from Forbes). They are basically a broker that aggregates DST offerings from 20-25 companies, vets those deals, then connects investors to the deals.
Just like real estate syndicators, they require a phone conversation to get to know me (and me to get to know them) and determine that I am an accredited investor. I had to do this before I could see any of their deals.
After the call (which went well and I was impressed with the guy I talked to), I got access to their deals. They weren't generally the kind I like (imagine a Walgreen's lease or a FedEx distribution center) and their payouts were in the 5% range. So I wasn't impressed with my options here either.
BTW, I had a follow-up call with Kay Properties to ask about what were lower-than-expected returns. My contact gave several reasons why the rates are low (especially compared to real estate syndications — a comparison I brought up):
Part of it is simply the market. Rates are low in general and these have impacted returns on DST properties. He said several years ago the returns were averaging 6% to 7% and now they are down to around 5%. Much of it is the result of the market.
DSTs tend to be more conservative (according to him, I can't verify this). They often under promise on returns just to give themselves a cushion plus may hold back monies for capital requirements throughout the term of the agreement.
DSTs are limited by the IRS on what they can and can't do. For instance, they can't expand, upgrade (they can refurbish), refinance, etc. — which are the steps real estate syndications take to grow cash flow thus increase property value and returns. So their basic structure limits them in this respect.
There's less involvement with DSTs. I'm including this because he said it, not because I believe it. He said DSTs are those who want less involvement in their investments and simply want mailbox money. Maybe, just maybe, there is less involvement with a DST than with a real estate syndication, but it can't be much since there's not much involvement with real estate syndications in my experience.
The same day I talked to him I received a FedEx package from Kay Properties containing a book, a magazine, and a folder with various inserts. It was good background material to reinforce what I already knew, but much of it I was familiar with based on my prior research.
In addition to the above, I also made a couple other connections during this time:I talked to a lawyer who worked with one of our syndicators and she sent me a useful Powerpoint on 1031 exchanges. If I decided to invest with the syndicator she would do the paperwork to make it happen.
I contacted a friend of mine who's a financial planner. His firm has had limited experience with DSTs but offered to do due diligence for me (for a fee, of course). It was pretty pricey and since I wasn't sure I would go that way anyway, I didn't pursue it.
After all this chaos in trying to unearth a viable option, I was able to re-center myself with the help of Millionaire 73 (who is in the forums and has become a good friend). I was looking at jumping through lots of hoops to complete the 1031 under unfavorable conditions (or at least unknown ones). I was also setting myself up for continual hoop jumping since once these deals expired I'd need to find new deals. Otherwise I'd owe the taxes. The only way to completely avoid them was to keep doing this until I died. Other than that I was just deferring them.
This sort of activity was contrary to what I was trying to achieve. I was looking at making things simpler not more complicated. I had won the game but was playing like I was still in it.
Furthermore, I already have serious impending deferred tax obligations from my IRAs. Did I really want to add to these?
Any finally, it wasn't a better financial option, just a different alternative.
For instance, let's look at the two deals above. If I did a 1031, I'd avoid the capital gains and depreciation recapture. This would leave me with a net of $1,075,325. At 5% return this would generate $53,766.25 in income a year with no extra upside when the deal ended.
If I opted to pay the taxes and depreciation recapture I'd only have $890,825 left. But if this was invested at 7% in real estate syndications it would earn $62,357.75 per year plus participation in the upside when the property was sold.
Now could I have found DSTs paying 7% plus upside that I liked? Maybe. Maybe not. But for what I was trying to accomplish and how I wanted my finances to be structured, taking the tax/depreciation hits now seemed like a much better alternative.
Given these I was considering going back to my original plan to simply take the tax hit. Millionaire 73 (who I trust) said he thought this was a good decision. His encouragement gave me the boost I needed to make the decision I knew was right for me — to take the money and pay the taxes. So that's what I did.
What to Do with the Proceeds
Now we have the question of what to do with the proceeds. I have a few options I am currently considering:
1. Invest them in real estate syndication deals.
I can slowly invest the money over time in real estate syndication deals I like. It will take me quite some time to allocate all the money this way since I'm picky and I like to spread things around a bit.
2. Hold onto the cash for the next big opportunity.
Who knows what the future will hold, but there could be some buying opportunities pop up.
The market could decline, real estate could tank, a business or two could develop (that maybe one of my kids could run — I'd simply be an investor) — who knows? It's never a bad thing to have a bit of cash on the sidelines. (Though this is more than "a bit".)
3. Save it for a big move.
Stand-by for some new news: we might move.
Colorado is great, but my wife is losing patience with the winters. FYI, it snowed last week and the forecast has snow for early next week. Yes, this is in May. Last year we had snow on June 9th.
We thought we could simply spend 2-3 months of the winter in Florida and the rest of the time in Colorado. That's an "ok" idea and we might end up doing it.
We also thought of moving somewhere full-time. Florida and Arizona are too hot in the summers and while the Caribbean is nice, their infrastructure is less than solid and reliable. Plus hurricanes down there are nasty.
So the leading candidate now is…Hawaii.
There's still a TON of work and thought to go into a move there, but our kids are excited about the possibilities and at least our daughter and son-in-law would probably go with us. And I think my dad would too.
There's the question of which island (probably Oahu or Maui), the location on the island we selected, as well as a ton of logistics (we'd probably rent for a year while we decided, then maybe buy after that — or maybe just rent forever).
Whatever we decide, the cash from these properties would go a long way to doing that (plus we have our Colorado home which is probably worth $500k and our property #1 that's still on the market which will likely net us another $250k after all costs).
As an update, we later sold our last property as well.