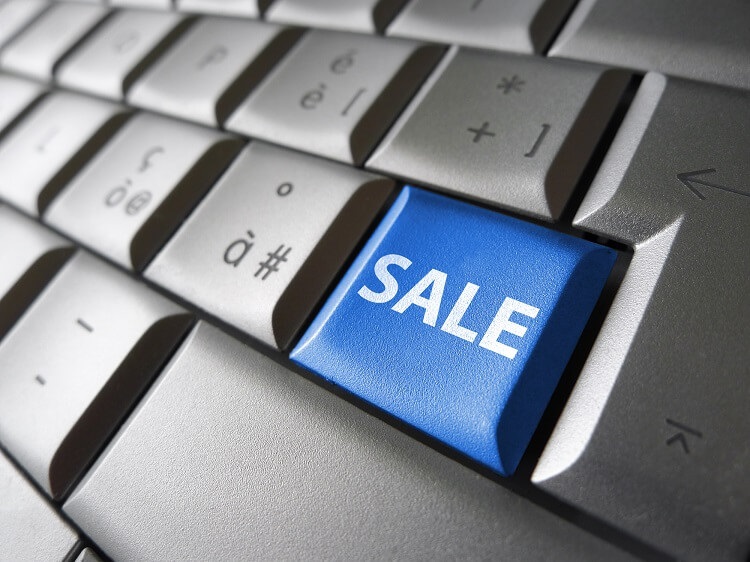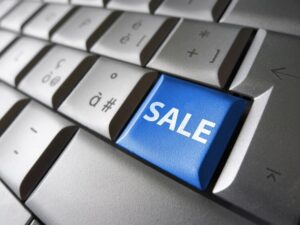 Today we have our latest interview with a reader who has grown their income to at least $100,000 annually.
If you're interested in participating in this series, please drop me a note.
This interview took place in March.
My questions are in bold italics and their responses follow in black.
Let's get started…
Tell us a bit about yourself.
I'm 31 years old, not married (currently have a girlfriend of 8 months), no kids and I currently live in a major city of Georgia.
If I go the marriage route, then I'd like 1-2 kids, but we'll see! I love my freedom too much. haha.
I was born and raised in the Upstate New York area most of my life.
Prior to moving to Georgia, I lived in the Bay Area of California for two years prior. I'm loving my current city so far, and don't plan on moving. I'm almost at two years of living here now.
What do you do for a living?
I am an Account Executive (Sales) for a tech startup company.
How much do you earn annually?
In 2020 I made $116K.
For 2021 I'm trending to make $122K+.
How does this amount break down (salary, bonuses, etc.)?
$62K base salary
$60K commission
Do you receive any additional compensation/benefits from your employer (401k match, stock options, etc)?
At this current company, I'm getting normal health/vision/dental benefits and higher comp than my previous company.
In 2020, my OTE was 88K and this new role bumped me up to 122K OTE. This new company's comp is obviously better, but I was annoyed they didn't have any stock options, or a 401K match like my previous role.
The previous role (same title but less comp) gave me a 4% 401K match, and Restricted Stock Units. The previous company will be IPO'ing this summer from what I hear, so I'll be looking to take advantage of that moving forward.
How long have you been working?
I have been working some type of part time or full time job for 15 years since being 16 years old.
My first job was working in a few family restaurants growing up as a cashier, dish washer, cook etc.
From that point on I bounced around from various retail jobs (Verizon, Best Buy, Steve & Barrys), hospitality (Embassy Suites, Holiday Inn), as a cashier with Home Depot, and as an usher with the Buffalo Bills.
I tried the entrepreneurship route by running a catering business with a friend in Upstate NY, starting a travel based company (before COVID) and now working on a side business with my brother which has been mildly successful.
Before finishing college, I also served in the Air National Guard for 6 years as a firefighter, which was a great experience within itself.
Most recently, I've pivoted into Tech, specifically SaaS sales. I started as an Account Development Rep and worked my way up into an Account Executive role.
How long have you earned at least six figures?
I've earned six figures for two years, since I was 30 years old.
What have been the key steps you have taken that have allowed you to earn this level of income?
The best way for me to answer this is by trial and error, networking, working hard, being persistent and being willing to get outside my comfort zone.
I was very lost post college and unsure of what to do once I graduated so I bounced around from job to job which definitely hindered me gaining traction. Looking back I wish I worked harder to find a mentor and get myself out of the bubble I was stuck in.
Fast forward to 2016, I felt very stuck as I wasn't making great money in Upstate NY, and wanted to challenge myself. Working for Verizon Wireless had its perks, as it's a huge brand and they had a few openings in other states. I narrowed it down between the Bay Area and Seattle, WA.
The funny thing is I actually got the opening in Seattle but wanted better weather and California ended up being my choice.
I connected with many amazing people in the Bay Area which opened my eyes immensely to how much success is out there for people that aren't willing to be stagnant.
Obviously success can mean different things to different people, but once I got there I learned so much. Moving forward to 2017/2018 and I was very tired of Verizon and feeling like a number. There wasn't much growth potential and even taking a managerial role meant me making the same or less money. I was one of the higher performing reps at our location.
After some time, one of my peers suggested I try a startup company and give it a shot. "Worst case scenario you can come back here if you don't like it", was the statement he said that woke me up.
After chatting with my peer, I applied and got the position which was amazing. So at this point, I've already moved from NY to CA and changed jobs once. This adventure resulted in my salary jumping from 54K to 116K over the years, many stories, and coming out much wiser.
Just last month I took a new role at a different tech company which will keep my income trending upwards God willing. I'm very excited as this new role aligns with my college degree.
2016 – $54K (Company 1 – Verizon)
2017 – $71K (Company 1 – Verizon
2018 – $90K (Company 2 – Tech SaaS)
2019 – $104K (Company 2 – Tech SaaS)
2020 – $116K (Company 2 – Tech SaaS)
2021 – $122K+ Projected (Company 3 – Tech SaaS)
Which of the following career advancing strategies did you employ (if any) and which were most effective: A. Doing well within your current company and being promoted. B. Jumping around from company to company always seeking a higher salary & responsibility. C. Entirely changing your career path from a lower earning field to a higher earning field (going back to school, etc)?
For me, it's more of A & B since technically I'm still in the same field which is sales.
A is a great option, but I was hitting a mental wall with Company 1 and 2 because I didn't align with the industry that we were selling to. The benefit to this was that in both roles, I created life long friends, mentors and connections that have helped me grow my career further.
B seems like it's been working out the most for me so far, but I'd recommend doing it very tactfully. One of my old mentors always said when you're looking for a new job, make sure you're not just running from your old one. I've been blessed in the sense of both times I've made the calculated risk to jump ship that it's benefited me. My new network of people has been increasing with quality people who only want the best for themselves and me, so no complaints here.
C for me was essentially pivoting from low ticket items into higher ticket items/tech SaaS fields. The money & career growth potential is limitless with this field if you have the drive for it.
What are you doing now to keep your income growing?
I wish I could say wash and repeat but…I'm going to do a lot of things that I wasn't doing in my younger years.
One of the biggest things I've been doing has been investing into myself more in 2020 and I'll keep that going for this year as well. Things such as reading quality content, books, specific youtube channels, finance blogs (ESI Money, Financial Samurai), webinars, sales courses, self improvement courses, mindset courses, etc.
Networking has been huge to help me continue to trend upward with my income. I used to be socially introverted which hurt my career and personal relationships at times. I've found ways to grow, pivot and improve this weakness over the years which has been great.
Business wise, I've attempted a lot of side hustles, but my passion for them has been hit or miss. I enjoy working with my family and I think this is where the biggest opportunity for additional sources of income can come into play. I'm currently working as a Co-Founder with my brother on our Digital Marketing Agency for the past 5 years and it's growing immensely.
We also have a new opportunity to start a food truck business here in the area, which will be huge. I'll be one of the main partners in this and believe it will grow as there is a huge audience and need for our offering.
Besides that, I'm taking more time to myself these days so I can recharge, refocus and make sure I'm my best self daily. I'd like to get working on a course, ebook series or something to add additional income.
What are your future career plans?
Within my current company, I'm overall really liking the culture, comp and potential to grow. I can see myself pushing for a vertical promotion as an individual contributor in sales or move to management once the opportunity presents itself here (<50 employees as I'm writing this). If all goes smoothly, I can see myself here for 2-3 years at a minimum.
The benefits of keeping a W2 job like this is because I'm fully remote and I still have time to work on anything that I please on the side. If for some reason I leave this company I'd like to stay in the industry with a similar type role that is remote.
Besides the W2 and working on a couple family businesses, I'm looking to get into real estate this year. My overall goal is to grow my portfolio to between 4-6 units. Once that is going, I'll have that semi-passive income coming in on top of my W2, and family businesses.
My main issue is just narrowing down my main interests and staying focused. For the future I'd love to quit my W2 job, run the family businesses, receive enough semi-passive income from my real estate and travel if/when I want.
My biggest goals are to have freedom, be (bad) debt free, and not worry about money.
Have you been able to turn your income into a decent net worth (what is your net worth)?
My net worth is just below 200K.
I'm actually ashamed because if I had actually paid attention to my finances when I was younger I'd be in a much better place. I should be far ahead of where I am currently.
My self taught financial literacy has been going strong for maybe the past 3 years. Prior to then I wasn't focused on these things, but better later than never.
Moving forward, I'll continue to max out my 401K, pay down my student loans, save and increase my number of tax sheltered accounts. The biggest thing holding me back IMO was myself.
My earning potential prior to 2017 was very low, I didn't save much of anything and I was dabbling with investing on and off. These silly mistakes set me back a bit, but there's nothing holding me back moving forward to maximize on my net worth these upcoming years.
Why or why not?
I haven't been trending like I want because of me not taking my finances seriously as mentioned above.
Can I blame some peers in my group for not being around financially literate? No, it all falls on me and I'm at the very least I'm excited to be focused and taking things serious now.
The positive in all this, is that my income will continue to increase as my best years are ahead of me. I'll get it well past the million mark, I have no doubt.
What advice do you have for people wanting to grow their incomes?
Don't do what I did for most of my life and just wishfully think things will just work the way you want.
Don't be scared to get outside your comfort zone.
Do find and grow a network of amazing people that want the best for you and will help you grow.
Do reduce your "background radiation" (stolen from Tom Bilyeu and he might have stolen it from someone haha). This means cut out/minimize the negative people, keeping up with the joneses content you consume, jobs, mindset, thoughts, etc as best you can from your day to day actions. This done on a daily basis, will produce amazing confidence, mental clarity and peace.
In so many words, just taking properly calculated risks, keeping a positive bias and fostering a growth mindset will help you in life and will align with you increasing your income.
The other important pieces I'd say are creating actionable goals, staying close to people that are like minded, being willing to sacrifice and always look for more opportunities.