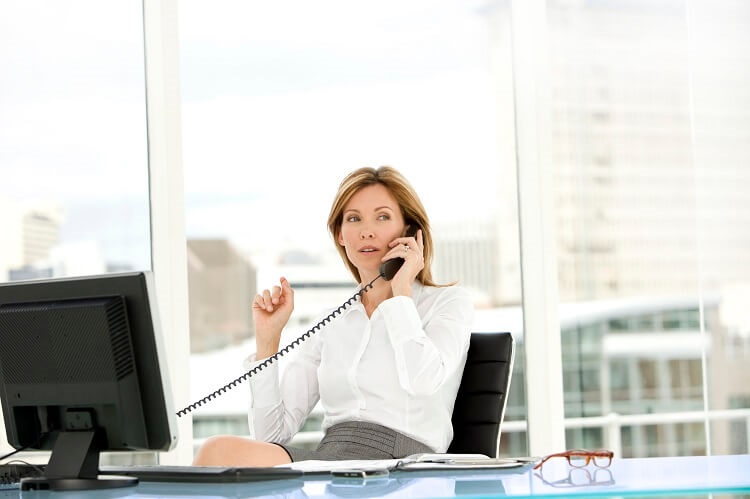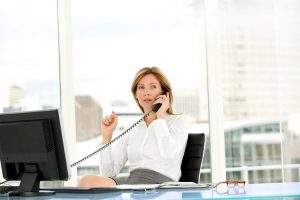 There have been a couple consistent findings about millionaires' careers/incomes over our first 100 millionaire interviews.
First, millionaires generally make a lot of money. The average annual income was $294k and the median was $250k. There's a reason "E" (for "earn") is the first letter in E-S-I.
And it's no accident that high net worth individuals often have high incomes. If you work at developing a good income, you can make millions more over your career compared to taking no action. If you don't believe me, run the numbers yourself and see the impact.
Second, almost all millionaires started with a low to moderate salary. Then they spent years/decades working on and growing their careers to much higher levels.
I discovered this once I started asking this question:
What tips do you have for others who want to grow their income?
Here's a representative response from Millionaire 38:
The starting salary of my first job out of college was $21K.
Over time I continued to educate myself by going back for my MBA, working diligently at each job and trying to make myself invaluable at each position.
I would stay at a company approximately 5 years or so and then look for better opportunities as my knowledge and skill level grew.
I went from a staff accountant to accounting manager to Controller to CFO and eventually a business owner making $150k per year.
The starting salaries change, the methods change, and the ending salaries change but the overall story holds for just about every millionaire: they started low, took the right steps, and grew their incomes over time to sizeable amounts.
Given that these people have the proven expertise to grow their incomes, wouldn't it be great to review their suggestions so others could do the same?
Yeah, I thought so too. 😉
That's why today I'm highlighting their top six ideas for growing an income. I'll share their comments as well as add mine when appropriate.
As we review these please note that several could fall into multiple categories. I had to make value judgments on which category best fit each comment.
Also know that there are many other tips for growing your income (which I'll probably share at another time) — these are simply the most mentioned.
With that said, here are the top six ways millionaires recommend growing your income…
1. Work hard.
In an age when there are so many tips and tricks for getting ahead, it's interesting that the top suggestion is good, old-fashioned hard work.
Here's what some millionaires had to say about the issue…
Hard work – there is no substitute.
Educate yourself as much as possible. I live by the motto that knowledge is power. The more you know, the more invaluable you become.
Go the extra mile, stay late, work harder than your co-workers. It pays off and doesn't go unnoticed.
Work harder/smarter than your peers without trampling or holding them back in any way.
Do more than is asked of you…. Every. Single. Day.
Make your manager look good. Their opinion is what moves, or doesn't move you ahead.
Make sure other managers know what you're doing by showing interest and curiosity beyond your core job.
Know and understand that your career path is your own. No one else is going to provide for your success more or better than you.
Invest in yourself by constantly learning and updating your skills
Build relationships! Not necessarily friendships…but rather respectful business relationships at all levels above, lateral, and below your own. You never know who might be in a position to advocate for you.
Be empathetic, kind, and respectful to others and help them if you can. That will get paid back…guaranteed.
Learn to be a good great listener. You learn a lot more when listening than talking.
Work hard every day as there are no shortcuts, try to find something you enjoy (ideally a niche area), and never stop learning. I had many jobs prior to luckily falling into a technology career (with no IT background) and it was a sum of these previous jobs combined with a mindset of hard work, continuous learning, customer service, and trying to constantly improve that have be some of the cornerstones of my success.
As far as tips for increasing income, WORK HARD.
I feel the efforts you put into your profession will be paid back many times over if you do what you love and apply yourself. There are no guarantees but an investment in your own business could not be beat if it was sensible and had a good ROI. There are a thousand questions that arise if you own your own business.
There were many times in the beginning that I wondered if I was going to fold due to a crazy payout schedule (paying the former owner three times my house mortgage, a miserable economy in 1981 and dealing with student debt.
Of course you have to work hard on the right things and in the right way. Working hard in low paying professions or in a situation where pay does not increase with effort is not going to lead to success.
But once you have identified a good opportunity, putting a strong effort into it will generally pay significant dividends.
2. Educate yourself.
There are two parts to this suggestion.
First, there's more formal education that opens up good career possibilities.
This is illustrated in a comment from Millionaire 40:
Education is key, both my wife and I have MBA's which I believe has opened up many opportunities.
Take advantage of changing jobs for higher income. Companies will let you go for their benefit at any time and everyone should look to maximize their own earnings when possible.
Add value to company through you work, then document and demonstrate this to your employer when asking for a raise/bonus.
Look to add additional income streams beyond your day to day work (real estate, a side business, dividends, bonds, etc) which will snowball over time.
Second, once you're on the right track, you need to continually be learning and growing throughout your career. This on-going learning might be even more important than your initial education.
Here are several comments along this line of thinking…
Read/Be a Life Long Learner.
When I was in my teens and early 20's I read 100's of business books on successful entrepreneurs and always came away with several great ideas many that have become core principles in my career.
Each day for the past 20 years I have spent the first two hours of the morning reading about my industry, sports, personal finance and investments (would highly recommend avid web readers to consider an RSS Reader such as Feedly).
Reading can be work, takes time and effort, but will save you even more time in the long run and investing in yourself is something that will always pay dividends as at the end of the day. The more you know about your field, career or industry, the more valuable you will become. I can't stress the importance having a mindset of being a life longer learner in whatever interests you.
NEVER stop learning.
Continue to invest in yourself as that is the BEST investment you can make. Think about it, with knowledge, you can have everything taken away from you and eventually build it back.
Become a voracious reader, attend seminars, network with like-minded people, and surround yourself with people that are SMARTER than you.
Proverbs 15:22 – "Plans fail for LACK of counsel, but with many advisers they succeed."
Invest in yourself. Your earning potential is the greatest asset you have. It is your expertise and education in a particular niche that will garner the most wealth in your lifetime.
Choose a career that has good earning potential. Take risks and change jobs when there is higher earning potential. It is the power to negotiate higher salaries in your particular field that will make you wealthy.
Those that keep learning continue to make themselves more valuable and in turn reap the rewards from it.
3. Pick the right career/industry.
It's no secret that some industries and careers pay more than others.
If all other variables are the same when deciding a future career, why not pick one that earns more?
Here are some thoughts on this from Millionaire 44:
If we are speaking about a recipe for purely maximizing your chances of getting paid well, this is what I would recommend. It's not the same recipe for maximizing work/life balance or happiness I don't think – unless you get very lucky.
Choose to work in an industry & company that is profitable with strong margins. You just maximize your baseline chances of a higher and consistent salary/bonus this way.
If you can achieve #1, try to work in the part of the business which makes the product or is critical to the product or service (not a supporting function). The core parts of the business get better compensated in most cases.
Get promoted from your demonstrated great work — in most normal parts of a business, promotions usually come with more responsibility and more pay. The difference in pay for an average employee who never gets promoted and even someone who gets modestly promoted can be multiples and dramatically far apart in industries that fall into #1 above.
If you can get some good combination of these you are basically unstoppable. I never realized early on just how great the spread is between average and top performers in the same company and the difference in pay for my peers in other industries / business who are working just as hard as me at similar responsibility levels, but they didn't' maximize the options above.
The best thing you can do is find a high-paying career to start with. However, you want to find a career in a field you enjoy.
My next suggestion would be to get your big increases when you're younger. Decades ago, you could stick with one employer and they would take care of you for life.
That's rare nowadays. In a lot of cases, you need to be willing to ask for more money or be willing to change jobs. Otherwise, it's possible for your income to plateau too early in your career.
I would also recommend spending more time networking. This wasn't something I used to believe was that important, but over the past several years, I've learned that this can be critical in finding good opportunities. And those opportunities can be real money-makers.
Another thought I would have is that, if you've ever considered entrepreneurship, don't let it pass you by. Working for yourself has the possibility to increase your income to levels you could never reach while working for someone else.
The later you wait to try something new, the harder it could be to pursue (kids anyone?!). Follow your dreams and start a side hustle. As it continues to grow, you might have the opportunity to eventually leave your W2 job and make good money working for yourself on your own schedule.
I'm thankful that I picked a higher-earning industry (business) but that also wasn't by accident. Yes, I knew I'd enjoy business, but I would have enjoyed many other fields as well.
Knowing that business was also a solid financial decision was most certainly a factor in me selecting it.
4. Proactively work to grow your career.
Even if you've done everything else correctly, you need to work at growing your career/income throughout the years.
We've talked about how to grow your career quite often so I'll only share this comment from Millionaire 50 to reinforce the point:
Be likeable, work hard and get along with everyone.
Hang with the smartest people in the room.
Most of my jobs came from knowing the right person at the right time.
Learn to negotiate your salary and other benefits. Many leave money on the table. The worst a potential employer can say is no.
Don't limit yourself to the job. Do what you love and figure out a way to make money doing something related.
Take advantage of all employer, tax deferred and matching plans such as 401K. It's free money. My wife is amazed at how many don't take advantage of this. It's a forced earning, saving and investment plan.
Don't think you can maximize your earnings without actively managing your career. You can't. You must be proactive and take the right steps to ensure you reap the rewards you deserve.
5. Deliver more than expected.
Since this is down the list you might think it's less important than the others. That would be incorrect.
The underlying assumption in all of these points is that you deliver value over and above what you're being paid for. This point simply shares a couple comments that call it out explicitly.
Let's begin with Millionaire 44:
Be a top performer: If you can find something you actually enjoy working on that you do well, you're almost guaranteed to be a top performer over time. It's hard to do a bad job when you enjoy your work at least to some reasonable degree. If you are "grinding" your way through your work, you'll likely A: Be miserable B: Get out performed by others who are less miserable and doing a great job because they like it.
Next are some thoughts from Millionaire 67:
Develop an expertise and work hard to put yourself in the top 5% of performers and you'll be paid handsomely for your time.
Get a master's degree or a professional certification, and pursue professional development training annually.
And finally we have Millionaire 81:
Look for opportunities in your company where you see a gap.
If needed, volunteer initially to take on the responsibility.
Showing your boss & others you have drive and looking for ways to make some type of improvement leaves a lasting memory come review time (bonus/promotion, etc).
Here's how most organizations/careers work:
If you only do what you're being paid for, then you're receiving fair compensation. Why would a company pay you more?
If you over-perform, you are doing more than what you're being paid for, and you deserve a raise (which is a prerequisite to asking for one). Once you get it, you then accomplish even more and the cycle continues.
In short, those who do more than expected will earn more than expected (assuming you proactively ask for more as noted in point 4).
For more specifics see 7 Steps to Millions More: Over-Perform.
6. Develop higher-paying skills.
We've discussed previously that some skills are more valuable than others.
Many millionaires mentioned this as part of their overall comments. We'll let Millionaire 85 speak for them:
Learn how to hustle and sell. You haven't really been tested until you have to pay rent and feed a family on a 100% commission job.
Also, take some risks with your career. Trying and failing is OK, it is how you learn. The important thing is to try, but not blindly. Make a plan for your venture or for your career path and be able to articulate and defend your strategy. If it doesn't work out, be decisive and cut your losses, reflect, shrug it off, then try again. Adjust and make new plans and keep going forward.
Sales is one skill that is very valuable.
Develop as many of the prized skills as you can into a "talent stack" and watch your value and income increase!
Detailed Tips
In addition to the above, there were a couple comments that covered a wide range of tips and were simply too good not to share.
Let's begin with this from Millionaire 79:
I think that the average person is capable of so much more than they think they are! If I am able to help them realize their potential, then I feel fulfilled.
First, I would suggest that someone who wants to grow their income does a reconciliation exercise between what it is going to take and what they are willing to give.
When I've read most of your interview series, a common thread is people have worked quite hard over time, balanced with luck along the way, to achieve their dreams.
Once you recognize you're willing to do what it takes to get where you want to go, I suggest five steps to get to a 1%er's salary.
Step 1 – Figure out what you want do
There are lots of jobs that pay well. What jobs pay well that you are passionate enough to do them long-term? You often hear people describe it as the intersection between three things: What you love to do, what you're good at, and what people will pay for.
Step 2 – Learn what you need, to the level you need, to get the job you want
Understand what it takes to get to where you want in your career and work backwards to get there. Do you need a University Degree? A Masters Degree? Understand what it takes and make a plan to get it.
Step 3 – Work harder than anyone else is willing to do
This one has been quite common with most high performers that I've seen over time. They work relentlessly to get things done and to make the lives of the people they report to easier, which generally results in being given more opportunities.
Step 4 – Put yourself in as many sink or swim situations as possible and swim, baby, swim
The inflection points in my career have generally all come from inflection points that I'd characterize as sink or swim situations. As he said, in these situations my hours were long but I worked hard and learned.
Take it from Richard Branson: If somebody offers you an amazing opportunity but you are not sure you can do it, say yes – then learn how to do it later!
Step 5 – Never Stop Learning
I cannot stress the importance of continuous learning enough.
I'm turning forty in a few months, have reached the C-Suite level, and I've still asked our President if I can pursue a Master's degree in a topic I think will make me a better performer in my current role and longer term.
Aside from these five steps, something that is often overlooked is simply asking for a raise!
Before someone asks for a raise, I would suggest they understand whether they deserve a raise, understanding both market dynamics and their performance within their company.
After they've done their homework to understand whether they deserve the raise and whether it's the right time to ask for the raise, I would suggest that they consider how to structure the ask, as there are many financial and non-financial things you can ask for of your employer.
Finally, I would suggest that they understand what their alternatives are and how far they're willing to go in their ask – i.e. are they willing to leave if they don't receive a raise? If so, do they know what their alternatives are?
Hopefully if people have a chance to read above they'll have a better appreciation for how to get more money. 🙂
Great stuff!
Here's another from Millionaire 95:
I am trying to do this from the perspective of my own career and what I learned – although a lot of it was pure dumb luck:
1. Get into a growth company or a growth sector.
I was lucky I joined a technology company that was in super-growth mode, and I was able to stay there a long time. The company philosophy was to reward effort and performance – the harder you worked the more promotions / bonuses etc you got – and because we were always in growth mode there was always a lot of opportunity to grow and be challenged. The other side of the coin is: if you are working as hard as you can and it is not being recognized, get out and find something else.
2. Embrace change and new challenges.
If you have mastered one skill, focus on developing another. Focus on new challenges and putting yourself in difficult situations. Be the person who volunteers for the difficult / unpleasant/risky assignments. I did that multiple times in my career and my success in each case transformed my career. Of course I could have screwed up each time and got fired, but I guess I got lucky.
3. Be excellent at relationship management and development.
Get to know, understand and appreciate everyone around you. Yes, the top performers, but even those who you (or others) see as non-performers. Be the person who helps them become good performers. Keep in touch with every boss, every client, every co-worker, every supplier. Figure out what you can learn from them and what you can do to help them – and don't ask for anything in return. It will come back to you.
4. If you want to be promoted to the next level behave as if you already have that job.
5. Find and actively cultivate a network of mentors – not just one or two – as many as you can possibly manage. Reach out regularly and purposefully.
6. Sharpen the saw.
Be good to yourself, exercise, enjoy your friends and family, travel, live a healthy, full life. Read – not just books about your field or industry, but novels, books about history, biography, politics, economics, philosophy, science, medicine, etc. Become a smart, well-read, educated person. Be interesting and interested. Get a subscription to "The Economist." Cultivate activities and interests outside of the work environment.
7. Find a way to enjoy your work and see a meaningful purpose in it.
It's really tough to work 100 hour weeks and to excel if you do not genuinely enjoy the challenges of the work you are doing and the people you are doing it with. Find the positive aspects and embrace them – and let go of the negative aspects (although I was only able to do that for so long).
8. Follow the money.
Do you understand, for your company, the drivers of customer acquisition, customer retention and customer growth? How do you directly or indirectly contribute to those drivers? The greater your contribution – and the visibility and measurement of that contribution – the greater your success will be.
9. Be happy, positive, and authentic.
I read somewhere that someone (maybe Steven Covey?) had done an analysis of all the studies of happiness across all cultures and geographies, and he found that across all of them there were three fundamental and key drivers / contributors to a person's happiness:
Positive relationships with friends and family
Work that you enjoy and find purpose and meaning in
A spiritual and / or service component to your life
These are three things that everyone has control of. It is often a hard, tough, unfriendly, competitive world – full of unpleasant people – but focusing on these three things and making meaningful, measurable progress on them can and will make you happier. Notice that there is no significant relationship between money and happiness. And be your authentic self – don't pretend to be someone or something you are not. Here endeth the lesson.
Haha! I love how he said much of it was dumb luck!
The same held true for me — I stumbled into my seven tips for growing your career and somehow was able to average over 8% annual gains for 28 years.
If I had known and applied these earlier in my career, I would have done much better.
So those are the top millionaire career tips for growing your income. See any you especially like?
Special Treat
Here's something new I'm trying…let me know what you think of it.
My son is rather talented at creating videos and I asked him to do one for this post.
Here's what we came up with together — hope you enjoy it!