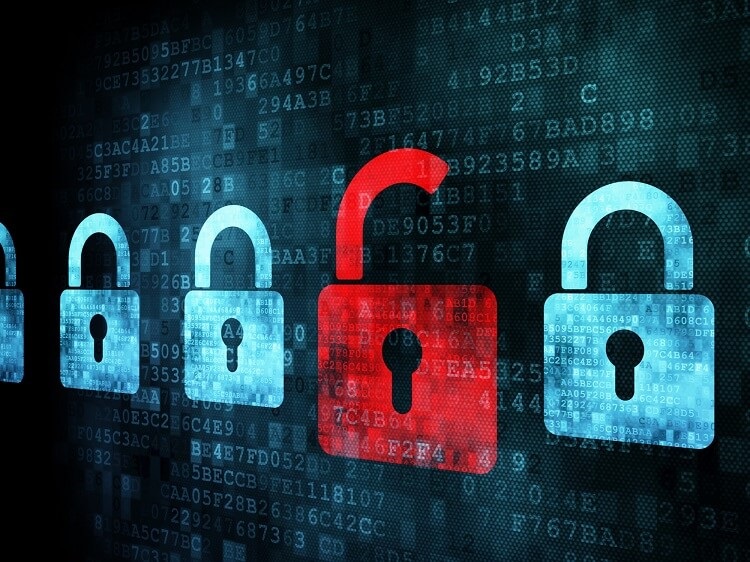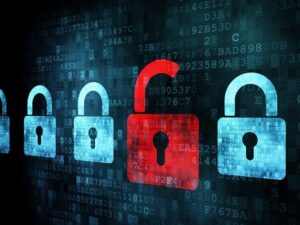 Today we have our latest interview with a reader who has grown their income to at least $100,000 annually.
This interview originally appeared on my prior site and ran in January 2014.
The principles below still hold true today, which is why I'm running this post. There are several more like it to follow in the coming months.
After the interview, I added my thoughts on what this interviewee had to share.
FYI, I will be adding NEW interview to this series (interview 3 will be a new one) and if you'd like to participate, drop me a note.
My questions are in bold italics and their responses follow in black.
Let's get started…
Tell us a bit about yourself.
I'm 43 years old. I've been married for 12 years. I have one kid who is 8.
I live in South Jersey outside of Philadelphia. I've lived in this area for almost all my life.
I have a Bachelor's degree in Computer Engineering and I graduated in 1993.
What do you do for a living?
I am a computer architecture and security manager. I work for a large defense contractor.
As you can imagine, things are a bit dicey these days. But I am certain I have great job security due to my work ethic and area of expertise.
I have been at the same company for my entire career.
How much do you earn annually?
I make $167k per year.
My wife's primary responsibility is raising our son. She works part time making about another $6k per year.
How does this amount break down (salary, bonuses, etc.)?
All my income is through my salary. I do not receive any bonuses.
I have received one time awards which range from $150 to $10k. Awards are from either "atta boy" to superior performance on a project.
I do not factor awards into my income since I never know when I might get one.
Do you receive any additional compensation/benefits from your employer (401k match, stock options, etc)?
My company offers 50% match on my 401k up to 4% total.
I have received stock options, but that was an award and not a normal occurrence.
How long have you been working?
I have been at the same company since 1994 which was a year after I graduated college.
Much like today, it was very difficult to find employment at that time. I started in 1994 at $37.5k.
How long have you earned at least six figures?
I broke $100k in 2003.
What have been the key steps you have taken that have allowed you to earn this level of income?
My salary stayed around $37.5k for 3 years. The market started heating up so larger out of cycle raises were given to me to keep pace with the rising entry level salaries.
Things really started taking off around 1998. I got into a network engineering position and networking was hot at that time. People started leaving the company for much higher salaries so the company started giving me large raises every year to keep me. I quickly became the best network engineer at my location.
We have >5000 people in my location alone with >100k people in the company. That's my first big piece of advice. Work your way into a hot area that your company and the overall marketplace needs. Be the best in that area. It also helps if it's a new area in the field so you can be the expert quickly.
In 2001, my manager decided to go back to a technical role and I applied for his position. Fortunately I got it! As a very young manager at the time, I strived to be the best I could be to my manager, my group, and my company. That paid off with several out of cycle raises through the years. As you can see, my salary grew from $100k to $167k from 2003 to 2013. That's when I learned another lesson. When you make good money, even a modest yearly raise percentage is still a lot of money.
I started as the network manager. I saw that computer security was going to be the next hot field. I started getting some of my team trained and experienced in security. I then moved to the computer architecture management position and took my few security people with me.
Then I grew the computer security group into 8 people and created a dedicated computer security team which I managed. Due to some consolidations, I took back the architecture group and that's where I am now. I've also grown the computer security portion to 15 people alone.
As a computer security manager in a relatively new field, I realized that I had to be an expert in that area. Given I get to oversee multiple programs across our location, through hard work I've leveraged that into being the computer security expert at my location and my entire division.
Whenever there is new business or problems, my entire division calls me first. I'm now trying to take that recognition and knowledge to make myself an expert in my entire company. This will hopefully pay dividends.
My salary has stalled a bit in the past several years because I'm near the max for my level. I'm hoping focusing on security will break that cycle through either a promotion or other methods.
Which of the following career advancing strategies did you employ (if any) and which were most effective: a. Doing well within your current company and being promoted. b. Jumping around from company to company always seeking a higher salary & responsibility. c. Entirely changing your career path from a lower earning field to a higher earning field (going back to school, etc).
Being in a very large firm, I found that it's very easy to "jump around" within the company. From an interface engineer, to computer programming, to networking, to management, to architecture, to security, I've been able to tailor my career at one company. And I've done it all at my location. I could easily have moved all around the country or world if I had desired. A large company has it's advantages.
My advice is for the first 5 years of your career, move around and figure out what you really want to do. When I was younger, I really wanted to be a computer programmer. Once I got that job, I realized I hated it. I jumped into networking and it felt perfect. That's when I really started my "career".
Another key is building relationships. I worked very closely with my network manager from 1998-2001. We talked almost daily about work and just our personal lives. We're still friends today. If I didn't have that relationship, I never would have been chosen as the network manager.
I've also developed strong relationships with peers, engineers, directors, managers, etc. in my location and across the business. You never know when you'll be able to help them or when they can help you. Relationships are the key. If you don't have good people in your corner, you won't go far.
My last piece of advice is to be the best you can be. Nothing is better than superior performance.
As a manager, I often have a superstar in my group. When mentoring my other team members, I would often say, "Bob is the best". They would agree. Then I would say, "Why Bob? Why not you? Why can't you be the best?" Most of the time, Bob is the best because he tries the hardest. It's work ethic in the end. The other team members resign themselves that someone else is always going to be better so therefore they don't improve.
Don't be that person. Be Bob! Keep learning. Go back to school if that's your thing. Get involved in trade groups. Talk to other peers. Get mentored. Read books about your field. Improve your technical talents on your own. Don't wait for your company to make you better. Make yourself better and the company will take care of you.
What are you doing now to keep your income growing?
Right now, not much. My salary is pretty much maxed out for my position. So now I look to get promoted (which is not easy at all!)
We have a special designation for experts. If I get that designation, I would get a promotion and a 10% raise. That's what I'm going after now. But that's a long road. The earliest I can get that designation is 2015.
So, right now I'm focusing on increasing my knowledge and visibility. I'm starting a working group across my division. I'm presenting at a conference. I'm trying to patent ideas. Again, be the best I can be every day.
What are your future career plans?
First is to get that expert designation. Beyond that, who knows?!
Going deep in one area, as opposed to breadth, will open up unforeseen opportunities in the future. I would imagine I'll have to move at some point to lead up computer security on a much larger scale. But those things can't be anticipated.
So for now, I'll just keep getting smarter and building my relationships across a wider audience.
Have you been able to turn your income into a decent net worth?
I really should track that!
Roughly, I have $450k in various retirement accounts split between my traditional 401k, roth 401k, Roth IRA, and traditional IRA. I have $50k in cash for my emergency fund/savings. I unfortunately bought my house at the peak, but I'm not underwater. I have about $50k of equity in the house. I have $90k for my son's college savings in a 529 but I don't count that. So that puts it at around $550k!
I am also very fortunate that my company has a pension, and a very generous one at that. The pension was closed to new members about 10 years ago, but I'm grandfathered into it.
Given my savings, pension, and hopefully some social security, I'm hoping to be able to retire at 63 (90% confidence level using our 401k advice tool). I don't know when I'll retire, but it will be good to know that I could I wanted to.
Why is your net worth at this level?
I feel my net worth is lower than what it should be given my salary. But, given my rapid growth in salary, it's not surprising to me that it's a bit low. Given I'm pretty much maxing everything out (~15% salary savings + 4% match), I expect that number to compound and grow relatively quickly.
The best advice to growing your net worth is the same as given on this site. Spend less than you earn.
Beyond my house, I am completely debt free. All credit cards are paid off monthly. We pay cash for our cars. Really, when your current car payment ends, keep saving that money for your next car. Drive your car for 10 years. Really. Save first. After that, enjoy it.
What advice do you have for people wanting to grow their incomes?
To summarize above, get into a field or position in demand in your company and marketplace.
Be the best at it.
Build strong effective relationships within and across your company and outside of it.
Step up to new opportunities.
Don't wait for your company to make you better. Make yourself better.
—————————————
ESI's Thoughts
There are lots of great learnings in this interview. Here are a few career-growing ideas I think are worth mentioning:
Started in a good field. If you're looking for a solid career choice, anything with "computer" or "engineering" would serve you well. He got both.
Started low and grew income over time. Time after time we see those making large salaries start relatively low and working up from there.
Moved to a hot specialty. If you can become an expert (or even a solid performer) in a new/growing/important specialty, you can often make substantially more money. He did this twice — first with computer networking and then with security.
Become a top performer. There's a reason that the first step in my list of growing your income is to over-perform — it's the most vital. And if you do it, you'll be well on your way to earning more money than most.
Build relationships. Two posts into this series and they've both mentioned how vital networking is to job success. Hmmmm.
Keep learning. You must continue to learn and grow, developing new skills and abilities if you want to be paid more. Today it's so easy to do this — it could be as simple as listening to an audio book or podcast in your car every day driving to and from work (that's what I did for most of my career).
Those are the takeaways I saw in this piece. What did you like best about it?