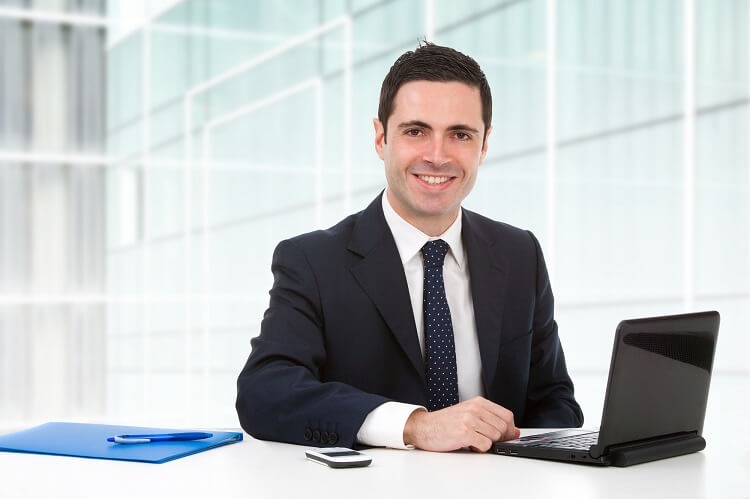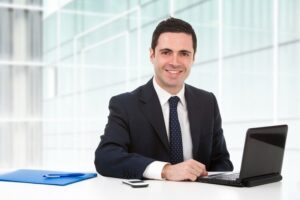 Today we have our latest interview with a reader who has grown their income to at least $100,000 annually.
If you're interested in participating in this series, please drop me a note.
This interview took place in July.
My questions are in bold italics and their responses follow in black.
Let's get started…
Tell us a bit about yourself (age, marital status, kids, where you live, etc.)
I'm 35 years old and currently live in the suburbs of a major city in the southeast.
I have an amazing wife that stays home with our three kids, all under 9 years old.
What do you do for a living?
I am a website analytics manager for a healthcare company.
I work with marketing, product, design, engineering, and business leaders across the organization to measure engagement and performance across our various websites, while ensuring we remain HIPAA compliant.
How much do you earn annually?
I'll be earning $152k in 2022.
How does this amount break down (salary, bonuses, etc.)?
My base salary is $142k + $10k bonus.
Do you receive any additional compensation/benefits from your employer (401k match, stock options, etc.)?
I receive a 4% match on my 401k, $1,000 annual contribution into my HSA, and $2,400 annual lifestyle account.
The lifestyle account is tax free money I can use to pay for certain products and/or bills. This includes my monthly phone and internet bills as well as office materials, equipment, and wellness products.
I have the potential to earn 15% annual bonus as well. However, my bonus this year was prorated because I had not been with the company for a full year.
How long have you been working?
I've been working since I was 16 years old. I was a dip clerk at a gas station. Yes, a dip clerk. 🙂
I wasn't old enough to sell beer or cigarettes so I worked at the attached ice cream parlor dipping ice cream for customers.
I also stocked selves and swept floors. It certainly wasn't glamorous but gave me enough gas money to run around town with friends.
How long have you earned at least six figures?
I've been earning six figures for the past four years.
What have been the key steps you have taken that have allowed you to earn this level of income?
Throughout my career, I have always given more than expected. This typically led to promotions with increased pay and responsibilities but what felt good at the time (increased salary, more exposure, etc.) never kept up with my potential, which is detailed more below. Unfortunately, I only recently figured this out. Better late than never, I guess.
During high school, I worked various jobs so I had gas in my car and money to spend going out with friends. Right after high school, I started a new job with a major retailer. It was just another job that paid the bills while I started college but ultimately, turned into ten years of employment and a move from Ohio to the southeast.
When I started this job, I was on the floor helping customers, stocking shelves, and loading merchandise. Eventually, I was promoted to team leader for my department where I became more involved with scheduling and monitoring performance to plan.
I did this role for a little while and was promoted again to department manager. Now, in my early 20's, I was managing people for the first time and held responsible for hitting sales forecasts. I worked in the store for five years and was growing tired of having to work nights, weekends, and holidays. I missed a lot of time with family because I was working when others were having cook outs and parties. I knew I didn't want to move up to assistant manager so I began looking for other opportunities.
I stumbled upon an opportunity within my company, at the district level, that was a normal 9-5 Monday – Friday position. I spoke with someone in this role, in an adjacent district, and decided to apply. I ended up getting the job and was now a corporate, field-based employee. This came with 35% pay raise ($38k annual) and opened the door to opportunities at the corporate office. This was also my the beginning of my analytical career.
During my time in this role (two years), I finished college and was looking for my next opportunity. This was shortly after the 2008-2009 financial crisis so opportunities were pretty slim and were especially light where I lived in Midwest. I had expressed interest to my boss about moving to corporate office, in the southeast, where he was located. Eventually, someone in my department was promoted, which opened an opportunity for me.
After a couple of interviews, I got the role and my wife and I moved to the southeast. Our family and friends were shocked, some were upset, about us moving away. However, I had limited options if I wanted to advance my career. This role came with a 30% pay increase, which pushed me to $52k annually.
Over the next three years, I worked hard and outperformed my coworkers. I consistently exceeded expectations and was promoted three times. Each came with a high single digit to low double digit pay raise, which eventually moved me mid-$60k. At this time, the company was beginning to do a lot of reorganizations across all departments and everyone was beginning to worry, including me. Also, I had found out new hires were starting at higher salaries than me. This was when I began to look for opportunities outside of my company.
I started interviewing at various companies for similar roles. Then, I received a random meeting request with HR for the following day. At that point, I had a sinking feeling that this was not going to be good. Ultimately, I was let go with a thirteen week severance. I had never been in this situation before and had no idea what I was going to do. I was supporting my wife and one year old. In the end, this was a blessing in disguise.
A week after being let go, I received an offer from a company I interviewed with previously, which I quickly accepted! This gave me a 10% pay increase, now over $70k annually, plus a 5% bonus potential. Since I was able to get a job shortly after being let go, my severance was used as down payment for a house. To say we were blessed, is an understatement.
During the next three years, I kept my head down and worked my butt off. I was able to take ownership of various platforms and processes and became the go to person for leaders and executives in and out of my department. They knew I could get it done and gave me the freedom to do it any way I choose. I was able to travel across the country, meet new people, and expand my exposure across the company. I was promoted once during this time and my director increased my bonus each year over and above what I was contracted to receive.
After some time, the commute was starting to wear on me. We had our second child and my commute home was around an hour each day. Also, I had hit a ceiling in our department. I reported to a director and there were no management opportunities underneath him. Therefore, I started looking for my next opportunity.
After some networking on LinkedIn, I was able to get an interview at a company fifteen minutes from my house. I went through several interviews and was offered the position. This put me in a manager role, controlling multi-million dollar promotional funds for a consumer packaged goods company and gave me a 20% pay increase, netting $95k annually.
At my new company, things went well in the beginning. I had a lot more fiscal responsibility than I had ever had in my career and I was able to spend more time at home with the shorter commute. However, my boss ended up leaving after I had only been on the job for two months. Then, I was passed from leader to leader over the next several months. This gave me regret for leaving my previous company and I started to consider moving on.
Fortunately, my previous boss called me with an offer for a brand new role to manage pricing and analytics for their website. They offered me part time remote and increased pay, which I accepted. This pushed me over $100k for the first time and gave me my first role in eCommerce. It pays to leave on good terms!
Going back to my previous company was an easy transition. Again, I was given freedom to do what I felt was best and was standing up a new function for the department. Over the next three years, I was able to implement new strategies and helped our website performance grow exponentially. Since this was my first role in eCommerce, I was soaking in all the knowledge I could from those around me and courses online. This went well for a while. Then, the pandemic happened.
As with most companies, business slowed during the early stages of the pandemic. Everyone was worried about their jobs but business began to pick up and it wasn't long until we were back to relatively normal levels. However, this is also when things began to take a turn at my company.
New leadership was brought in and clashed with everyone. They began shifting departments around and brought in their own leaders, which also clashed with the culture and quickly changed the atmosphere. Work-life balance became non-existent and folks began to leave the company in droves. We had our third child in the middle of this chaos and I decided to take three months off without pay to stay home and support my family. I was 100% remote and I still would have had limited time to support my wife and play with my kids.
During this time off, I looked long and hard at what I wanted to do with my career. I needed to reset my priorities and work-life balance. Kids are only young once and it was time to enjoy as much time with them as I possible could. So, I started planning my exit. Fortunately, this was in 2021 when jobs were plentiful. My bonus was going to be paid out in a few months so I wanted to ride it out until then as it was $12k I didn't to miss out on.
I spoke with several recruiters during this time but one conversation is the single reason I have the salary I have now. A recruiter reached out to me to see if I needed her services to hire someone for my team. I explained that I was actually looking to leave myself. She asked what I was looking for and I asked her what the market rate was for what I was doing. Turns out I was being paid about $25k less than the market bottom for my current role. I was floored that I was behind that much. If I wouldn't have talked to this recruiter, I would not have had the confidence to ask for this much and would've settled for far less.
Over the next few months, I had several interviews. Bonus time was coming and I was having final interviews with four companies. One decided to go with someone else. Another gave me an offer but it was far less than others. The remaining two gave me offers that were very comparable so I began negotiating with both. Ultimately, I settled for $138k plus a $4k sign-on bonus to come to my current company.
The timing could not have been more perfect. My bonus hit my bank account on a Friday and the following Monday was when I handed in my two weeks notice. I've been with this company for nearly a year now and already received one raise that bumped me to $143k and I have the potential to earn $165k with bonus. My work-life balance is far better than it has been in a while and my stress level is far lower.
Which of the following career advancing strategies did you employ (if any) and which were most effective:
A. Doing well within your current company and being promoted.
B. Jumping around from company to company always seeking a higher salary & responsibility.
C. Entirely changing your career path from a lower earning field to a higher earning field (going back to school, etc)?
I've employed all three of these to varying degrees. I was with one company for nearly ten years and another for six years. During my time at both, I outperformed others and was promoted every 1-2 years. However, it was my moves to different companies that resulted in the largest increases in salary. Most recently, I moved to my current company and earned a 38% pay increase for the same job.
To a lesser degree, I've also switched career paths slightly, which have helped me earn a higher salary. I've been in analytics for nearly fifteen years and spent the first ten years mostly dedicated to pricing analytics. However, four years ago I shifted to eCommerce/website analytics, which typically pays 25-30% more than similar pricing roles.
What are you doing now to keep your income growing?
At the moment, I'm the only person doing my type of work throughout the organization. It's a lot to manage and unfortunately, I'm not able to support everyone. However, I'm currently building a case to expand the team with a few direct reports. It's desperately needed and it'll give me a bigger role, which I hope to carry to a new title with more pay.
Otherwise, I'm always open to listening about new opportunities.
What are your future career plans?
As I said above, I'm hoping to build a team and expand my role with my current company, but I honestly don't know how much higher I'd like to go. Work-life balance is very important to me, especially while my kids are young. This is time I will never get back with them so I'm trying to maximize the time I do have.
Financially, we are in a great place and any additional income will help me retire earlier. However, I will not sacrifice my work-life balance to earn a few more bucks. Working a couple more years is perfectly fine by me to maintain that balance.
Have you been able to turn your income into a decent net worth (what is your net worth)? Why or why not?
Our current net worth is around $600k.
This has grown significantly over the last couple years because of my high earnings. It's up 25% over last year and double what it was two years ago.
I'm at the point where I'm maxing out my 401k, Roth IRAs (for both me and my wife), HSA, and contributing $9,000 a year to our kids 529 plans.
I always dreamed of being able to do this and was finally able to make that dream a reality last year, which I plan to continue going forward.
Our current numbers:
House: $483k (minus $194k mortgage)
Retirement: $178k (traditional IRA, Roth IRA, and 401k)
HSA: $10k
Cash: $50k
529 college savings: $34k
Vehicles: $50k (no debt)
What advice do you have for people wanting to grow their incomes?
Work hard and deliver on your promises. This will go a long way in advancing your career and income.
Do not be afraid to leave your company for greener pastures. You need to understand the value you bring and what the market pays for that value. It took me a long time to understand my value and it probably cost several years of being underpaid.
I've read several articles about being the CEO of your career. If you don't manage it, someone else will. If that takes you away from your current employer, that's fine. You can't stay in a bad situation (underpaid, over worked, etc.) because you are afraid to hurt someone's feelings. You need to take care of yourself and do what is best for you and your family.