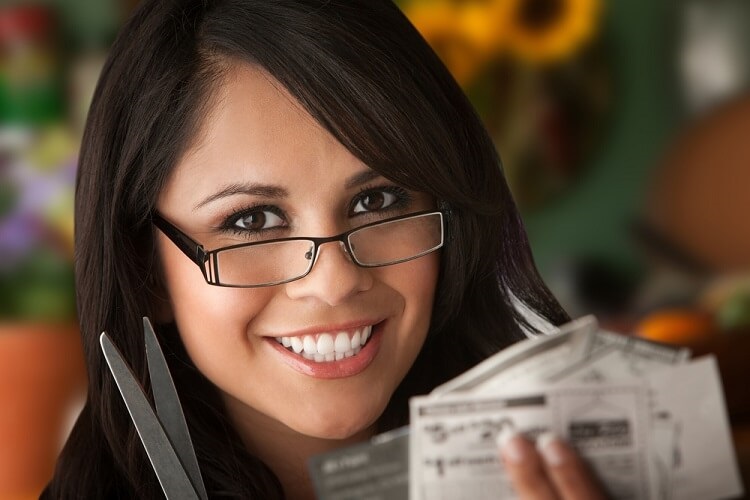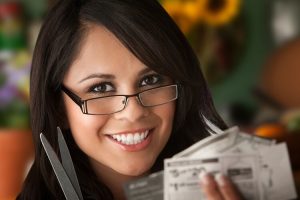 One of my favorite saving activities is to stack multiple discounts to get the best deal possible.
In today's post I'm going to go through the basic discounts available plus share some ways our family stacks them to save.
And I hope you will chime in with some suggestions of your own!
Discounts Available
Before we get into the specific examples, let's review the various ways to save money on purchases. Here's my list:
Start with a good price — We all know that there are places to shop with good prices and ones that are more pricey for just about the same thing. For instance, a t-shirt at Walmart is going to be significantly less than one at Nieman Marcus. So we begin by shopping at places that generally have lower prices — Amazon, Walmart, Costco, etc. They don't always have the lowest price, of course, but these places have generally lower prices overall. Separately, store brands are a great place to save no matter what retailer you shop.
Buy in bulk — In addition to shopping at a place with good prices, you can usually improve your pricing if you buy in bulk. I say "usually" because it's not always the case. Two keys: 1) check the cost per unit of larger sizes versus smaller ones to make sure it's truly a better price and 2) be sure you can use all of the larger quantity. Even a bit of waste will certainly negate any cost savings.
Get a sales price — The only thing better than getting a good price on an item is getting a good price that's then marked down on sale! 🙂
Cut coupons — Oh yes, the king of the discounters still reigns! These days the coupons are just as likely to be electronic as physical. We still use both. We get digital coupons through our grocery store's app and cut physical coupons out of the paper and community magazines we get sent for free.
Use rebates — Not many places/brands use these any more, at least the old-school way of having to send them in and get your money back. Costco uses "instant rebates" a lot which are basically the same as having a coupon or getting a sales price.
Pay with discounted gift cards — There are a couple options here. First, you can buy new gift cards at deep discounts. Costco usually has a couple racks of them. We purchased $100 of Old Chicago gift cards there for $79, a very nice discount! Second, you can buy someone else's unwanted gift cards at a discount. My buddy Jim at Wallet Hacks explains how to do this here. You can save a ton of money here with little work.
Get membership perks — Costco has an Executive Member program that gives you 2% back on all purchases. Yes, it costs more, but if you don't make up the difference between the basic and Executive membership costs, Costco will refund you the difference. So what's to lose?
Join rewards programs — Almost everyone has a rewards program of some sort. I belong to ones from Starbucks, Best Buy, and Cinemark to name a few. Why not get some extras for buying what you're already going to buy?
Take advantage of price match guarantees — Ever been somewhere and seen a product you want but know you can get it cheaper elsewhere (but you want it here and now)? You have a phone don't you? Find the item online and ask a clerk if they will match the price. This works for me probably 75% of the time and there's no harm in asking.
Pay with a cash back credit card — Once you've gotten the price as low as possible, then pay with a cash back credit card (unless the store will discount your price even higher than the rewards if you pay in cash). You should get at least 2% back on every purchase and 5% back on many. For details, see my recent credit cards moves. I've earned thousands with cash back credit cards and you can too.
If I missed something, let me know in the comments below, but these are certainly the major discount options available.
Examples of How to Stack Discounts to Get Big Savings
Now let's go through a few examples of how my family regularly stacks discounts to maximize savings:
Costco
Start with a good price plus buy in bulk
Use an instant coupon/rebate
Get 2% back by being an Executive Member
Pay with the Chase Freedom card which currently gives 5% cash back on warehouse purchases
BJ's (restaurant)
Use a coupon — they email them to me all the time
Join the points program — I earned several free meals while taking out people on business (paid by my company)
Pay with a cash back card — Chase offered 5% on restaurants recently or use the Costco Visa to save 3%
Best Buy
Get a price match — I have never been refused a price match at Best Buy (I've had them match Costco, Amazon, and Apple)
Join the points program — they have a decent one
Pay with a cash back credit card — 2% is probably the best you'll do here
King Soopers (grocery store owned by Kroger)
Join their member ship program — gets you access to all sale prices (in addition, they give away a free item every Friday and every $100 you spend saves you 10 cents at their gas station!)
Use a coupon — their app has digital coupons you can load to your card and then the savings are taken off automatically when you check out
Use a cash back credit card — there are regular 5% deals on grocery stores or even a 6% Amex card if you want it
Hampton Inn
Starts with a good value, especially if you factor in the breakfast in the morning
Use AAA discount — will save a bit here and there
Join their points program — it's decent and I have earned over 200k points mostly by company travel (free to me!)
Pay with a credit card — I have the Hilton card and use it only when we travel personally. Could also use the Costco Visa and get 3% back.
Old Chicago Pizza
Use discounted gift cards from Costco as noted above
Go at lunch — cheaper prices than at dinner!
Use a coupon — we get $5 off $20 coupons from them all the time
Use a cash back credit card if the tab is higher than what you have on your gift card
I could go on and on, but you get the idea.
You also probably get the idea that we're frugal. 🙂
I'm interested in your thoughts on this topic as well as the ways you stack discounts. Please share your suggestions in the comments below.
P.S. For those who prefer a video version of this post, see the ESI Money YouTube channel.