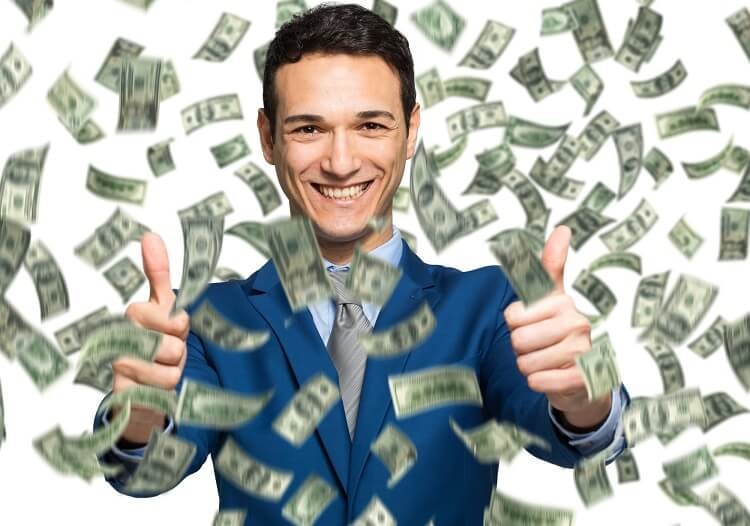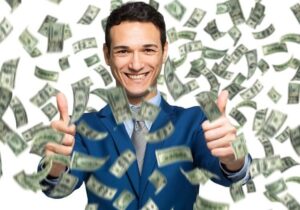 Would you like to become a millionaire?
Or maybe just have a million or two more? 😉
Well then, have I got the book for you!!!!!!
I'm talking about We're Talking Millions!: 12 Simple Ways to Supercharge Your Retirement.
The book begins with this amazing promise:
The heart of this book is 12 Small Steps with Big Payoffs. Each one of these steps can potentially add $1 million to the retirement nest egg of somebody who applies it starting in their early 20s or 30s. These steps are well known to savvy investors and advisors.
Ok, there's some good news and some bad news about this list.
The good news is that there are 12 ideas that can make people at least $1 million each.
The bad news is that you need to be on the younger side of life to get that $1 million. Hahaha.
That said, anyone who applies these 12 principles will surely be better off financially than if they didn't, so let's check them out.
A Few Caveats
Before we get into the ideas, let's share some opening thoughts from the book about the 12 ideas:
We outline a dozen decisions, each one of which is potentially worth at least $1 million over your lifetime of working, saving, and investing.
Of course, $1 million won't materialize out of thin air. You will have to save money, invest it wisely, and give it time.
Furthermore, we're not promising that these 12 steps will add up cumulatively to $12 million. But if you make these decisions properly and then act on them, you may someday be counting your money in million-dollar increments.
We call these 12 Small Steps with Big Payoffs.
I especially like that part about "working, saving, and investing." Seems like I've seen those three listed somewhere else. 😉
12 Small Steps with Big Payoffs
Ok, so let's get to the meat!
Here are their 12 steps:
Save some money instead of spending it all.
Start saving sooner instead of later.
Invest your savings in stocks instead of bonds and cash.
Invest in many stocks instead of only a few.
Keep your expenses low.
Choose index funds instead of actively managed funds.
Include small-company stocks in your portfolio.
Include value stocks in your portfolio.
Don't try to "time" the market or outwit it.
Invest using dollar-cost averaging instead of waiting for the right time to invest.
Keep your taxes low.
Do all this in one simple step: Invest in a target date retirement fund
Ok, I have to comment on these:
Saving money is one of the "big three" in my book and is critical to financial success IMO.
The longer you have to save (and invest) the better. This is why I have said that time is the best way to grow your investment returns.
I'm a big fan of stock investing. It's the top way I have grown my wealth over time.
I'll combine the next three tips in two words: index funds. They allow you to invest in many stocks, keep expenses low, and after fees, they almost always outperform managed funds.
I do have small cap stocks in my portfolio (a small cap index, of course), but not value stocks. Unless you count the dividend stocks I bought last March when they were a very good value. Hahahaha.
I am not a fan of timing the market unless there's a clear reason that seems too good to pass up. Examples of this include the market crash in 2008, the real estate crash that was around the same time, and the Covid crash in March 2020. In all those cases, it was clear (or at least likely) that things would bounce back. So I poured even more money into index funds, real estate, and dividend stocks. And as you know by now, things did bounce back and those investments have done quite well.
I used dollar cost averaging for DECADES and those monies have appreciated nicely over time. Even when we have some rough times (like in 2008-2009), I kept at it, and those funds have done especially well.
I think people often fixate too much on taxes. Sure, you want to keep them as low as possible, but don't avoid a great investment because they have higher taxes for some reason. Remember, it's the net return that matters, not a gross return. Same thing with fees. I'd take a 12% investment with 2% fees and taxes over a 9% investment with no costs (assuming all else was equal), but some I've seen would rant and rave over the "high costs" of the first option.
I'm not a big target date fund guy. I go for total market index funds and stick with those.
Two Funds for Life
The book also offers an investment strategy which the authors claim will optimize your returns.
They call this the "Two Funds for Life" approach and offer an easy and a bit more complicated version of it.
The easy version is this:
Allocate 90% of your current 401k balance, plus all future contributions, to your target date fund. Allocate the other 10% to a small-company value fund. Keep that allocation forever.
The idea here is that the small company fund gives you a better chance to earn outsized returns.
The more complicated (but still pretty easy) version is this:
Multiply your age by 1.5
Use the result as the percentage of your portfolio that should be in a target date retirement fund. The rest goes into a small-company value fund.
As you get older, rebalance these two funds periodically, ideally once a year, based on your age at the time. This will gradually reduce your small-company value exposure.
Supposedly this gives you great returns, less risk, etc. It's THE investment advice everyone needs. Hahahaha.
In general, I think this could work or it couldn't. But most of the impact from investment returns are from the amount you save and (especially) how long you let it grow. Return rate (which is what this strategy deals with) is the third factor in investment returns which 1) you have the least control over and 2) makes the least amount of difference (as long as the options you're comparing are close).
So my suggestion would be to simply sock away as much as you can as soon as you can. Do those things for 30 years and you'll be completely fine.
As for stock investments, I like a general stock market index fund (like VTSAX) but I also do own a bit of the Vanguard Small-Cap Index Fund (VSMAX).
Anyone else own small cap stocks in their portfolio?
As for the book, it's an easy read — pretty short with simple concepts. It's probably a bit too simplistic for most ESI Money readers but as an "intro to wealth" book for a newbie, I think it's pretty good.
Anyone else read this book? What are your thoughts on it?