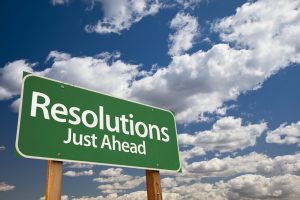 Today I'm giving a mid-year update on the 2017 money resolutions I shared in January.
It's been a busy year so far and I've made quite a bit of progress.
To make things simpler, I've divided the original list of 16 resolutions into three categories below: "Completed", "In Progress", and "To Be Done".
Here we go…
Completed
Earn extra money. I had a $4,000 "plug" for income in my retirement budget that I needed to fill. It started at $8,000 but since my spending was much lower than expected I moved it down. Since our spending has continued to be low compared to budget, I've more than made up that $4k so I eliminated it completely from the budget.
Complete taxes. Our taxes were done by mid-March as was our tax planning for 2017. I will be monitoring our status throughout the year as I want to sell some appreciated index funds if we can keep our income low enough (and thus avoid capital gains taxes).
Get new car for daughter. I have a post coming up on this issue, so stay tuned.
Get into retirement flow. I am completely assimilated into the retirement lifestyle. I have a daily routine that remains flexible enough to allow me to do what I want if it needs to be changed. I'll give a one-year retirement update in August with all the details.
Finish with car accident issues. We finally settled on the injury issues from my wife's crash. I'll update you on the gory details in a future post.
In Progress
Get daughter established in college. This is moving along well. She's got her classes for the fall, has met her roommate on email, and started the internship application process (FYI, for some of the internships she wanted in DC, she had a deadline of May 1, 2017 to apply for a spot in the summer of 2018. Crazy!!!) We're getting stuff ready to ship across country and I'll be taking her in August.
Update retirement budget monthly. I do it like clockwork and have seen gains every month — mostly by expenses being lower than projected. I also completed the first-round budget for 2018.
Review investments quarterly. Haven't made many moves (other than getting rid of Lending Club), but am keeping my eyes on some options (mostly selling funds as discussed above). My investments (and thus net worth) are at all-time highs thanks to the on-fire stock market.
Manage donor advised fund. We distributed some of the money we contributed last year and made another contribution (of appreciated index funds) this year.
Hit blog goals. Things are going very well and I've increased some of the blogging goals I set for 2017. I'll provide a year-end wrap-up with specifics. Many of you aren't likely interested in this, but it will become more interesting if I begin to earn some decent money at it. 🙂
Get son on path to moving out. We've been working on both 1) his education (reading books I recommend and discussing them) and 2) finding a new job or getting more hours at the current job. It's a work in progress but there is some movement. I will hopefully have good news here by the end of the year.
Manage real estate as needed. I review the expenses monthly with my manager and that's really the extent of my commitment here.
To Be Done
Update estate plan. Still working on this. We know the basic framework of what we want in the documents. Hope to do it before winter.
Check credit reports. Still need to get to it. Easy to do.
Update death file. I'm dreading the process of this one, but it needs to happen.
Take pics of house for insurance. Easy to do, just need to.
That's my status update. How are your 2017 money resolutions going?