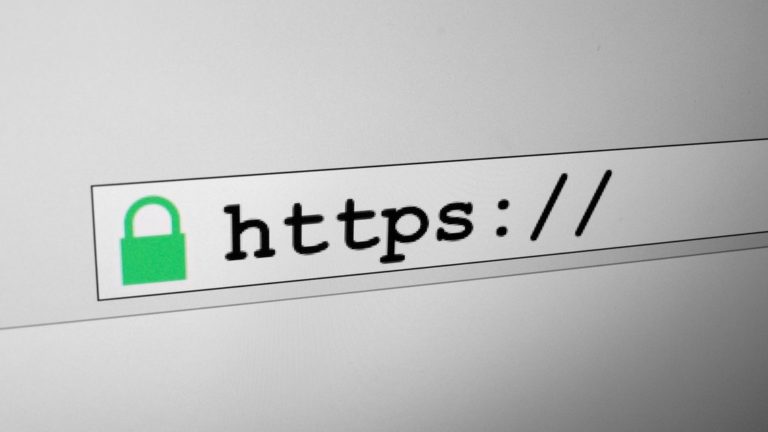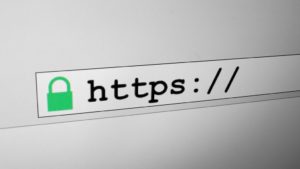 One year ago today I published my first post. What else would it be called other than Welcome to ESI Money?
I thought I'd share an update with you on what's happened since and my plans for the future.
I'll dive into the business side of blogging as I hope to make this site a decent post-retirement income stream. I thought you'd be interested in seeing if I can do it! 🙂
Blogging Objectives
Let's begin with what I'm trying to accomplish with ESI Money. My objective is to generate a meaningful income to diversify my retirement income streams. Ultimately, I'd like ESI Money to generate $20k per year in income.
While this is the main reason I started the site, there are other benefits such as:
Continue to grow in knowledge of personal finance. Much of the benefit of writing a personal finance blog is to clarify your own thinking
Build and interact with a community. There are some AWESOME readers here at ESI Money and I truly enjoy interacting with them.
Give me something to do during retirement. I can't just sit around all day, can I? 🙂 Seriously, there's a big drop off in intellectual challenge from business executive to retiree. The site keeps me learning (especially technology), thinking, planning, and just generally mentally active.
I plan to achieve the site's goals by providing compelling content from an experienced source that has great benefit to my readers.
I'm working on the "compelling content" part. I'm a work in progress.
But I'm better on the "experienced source" scale. This is what makes ESI Money different, as I detailed in What Makes ESI Money Different. I write about what has and hasn't worked for me to help readers do better with their finances than they would do otherwise.
Now that you know what I'm trying to accomplish and why, let's review a bit of history so we're all on the same page.
Blogging Background
I started ESI Money when I got the sense that my job wasn't a long-term proposition. At that point I didn't think I could retire financially. (I later ran my retirement numbers and found out I did have enough to make the move.) So I wanted an extra income that I thought I might need sometime down the road.
There's also the challenge of starting a new site. As many of you know, I had a very successful money blog several years ago. I want to see if I can replicate that success or even surpass it. In addition, a new blog allows me to start fresh, to include the things I think are most valuable, and cut out the rest (I learned not to talk about politics and religion). 🙂
I worked with a designer in the fall of 2105 to create the site. We spent a couple months building it.
It launched on November 28, 2015. I started posting the basics (like an about page) for the next month, then went to two posts a week in January. I moved to three posts per week in August and four posts per week in September.
Blogging Highlights
We'll get to the business metrics in a minute. For now let's review some basic blog stats (the numbers will be off slightly since I'm writing this a few days before it posts, but they are close):
I have written 115 posts. You can see them all in my archives.
My most popular categories based on the number of posts I've written are: 1) Career (32), 2) About (31), 3) Earn (23), Invest (19), and 5) Save (18). Note that some posts are classified in more than one category.
The site has had over 1,600 comments to date. The most commented on post is one where an ESI Money reader asked for interviewing tips. It currently has 56 comments and growing as the conversation is on-going.
Overall Blogging Plan
Developing a profitable website is about two things:
Generating traffic to the site
Monetizing the site (selling stuff to visitors that they are interested in)
I created a rough three-year plan as part of the site's development as follows:
Year 1
Get site designed and up and running.
Post content at a reasonable and consistent level (2-3 times a week).
Comment on other blogs to drive traffic.
Network a bit to try and get mentioned on other sites.
This is all I set out to do in year one. Of course I didn't know when I began that I would be retiring, so the goals were quite modest. I'll comment in a minute on how I did, but let's review the next two years first.
Year 2
Publish more good content. Move to 4 times per week most weeks, 3 times per week in summer.
Write 24 guest posts. Get one on-going, monthly gig plus one other each month.
Keep commenting on sites.
Offer readers an incentive for subscribing to site. Most likely would be an ebook.
Upgrade the site's functionality. In particular set up a way where readers could subscribe to comments on any post.
Work on SEO (search engine optimization). This can drive significant traffic to a site through Google, Bing, etc.
Consider potential paid sponsorships to drive traffic.
Look for easy-to-implement revenue opportunities.
Year 3
Same basics as year 2.
Expand revenue offerings to monetize site.
My plan was to flesh out year three as I got into year two. There were too many unknowns to put much detail into year three at the start.
As you'll see from above, years 1 and 2 were almost completely focused on driving traffic and not until year 3 did I plan to monetize.
Then things changed, I retired, and I suddenly had lots more free time. Here's what I actually accomplished in year one:
Get site designed and up and running. Completed.
Post content at a reasonable and consistent level (2-3 times a week). Completed and then some.
Comment on other blogs to drive traffic. Completed.
Network a bit to try and get mentioned on other sites. Did the networking, though the mentions were hard to come by as bloggers seem stingier than in the past. The exception was J Money who graciously featured me on both Budgets are Sexy and Rockstar Finance.
Wrote seven guest posts. Got a monthly gig on Equities.com and had posts on Financial Samurai, Centsibly Rich, and have one coming up on 1500Days. FYI, if you're a blogger reading this, let me know if you want to do an interview with me or have me write a guest post.
Added a way readers can subscribe to comments on any post.
Started work on SEO by installing and trying to use a WordPress plugin that helps me select the correct words, make posts easier to read, and so forth.
So I made quite a bit more progress than I expected. As such, my results were better than expected.
Blogging Goals and Results
I set off a bit unsure what was realistic goal-wise so I took a guess at what I thought I could hit on key metrics. I also developed stretch goals in case I blew past the first set.
Basic Goals for Year 1:
Email Subscribers: 250
Alexa (site that ranks websites): Under 2,000,000 in world (in the top 2 million sites in the world)
Daily Sessions (Wk. Ave): 120
Daily Users (Wk. Ave): 100
Daily Pageviews (Wk. Ave): 200
Daily Session Duration (Wk. Ave): 1:30
Revenue: $365
Stretch Goals for Year 1:
Email Subscribers: 500
Alexa: Under 1,000,000 in world
Daily Sessions (Wk. Ave): 250
Daily Users (Wk. Ave): 200
Daily Pageviews (Wk. Ave): 500
Daily Session Duration (Wk. Ave): 2:30
Revenue: $1,000
Results for Year 1:
Email Subscribers: 527
Alexa: 394,872 in the world
Daily Sessions (Wk. Ave): 400
Daily Users (Wk. Ave): 310
Daily Pageviews (Wk. Ave): 750
Daily Session Duration (Wk. Ave): 2:45
Revenue: $730
So overall it's a good start. Still lots to do though.
Where We Go From Here
So where do we go from here? A few thoughts:
Posts will move back to three a week starting in December. This is for two reasons. First, I felt I was sending out too much content and drowning some readers. Second, I felt like the quality was slipping a bit given I was focused so much on quantity. So I'll post three (hopefully much better) posts a week for most of the year, maybe moving down to two in the summer when most of us are on vacation.
I may move up the revenue-generating projects to year two. In particular, I might try informational products such as ebooks or maybe even a career or real estate mastermind/private membership site. I'd be interested in your thoughts on either of these or anything else you'd like me to consider developing. One thing I won't do is sell out to make money. I don't need to do that, don't want to, and you are worth more to me than a few bucks here and there.
I'll be working on a whole bunch of tech stuff in the background that you probably couldn't care less about. Be thankful that you don't need to deal with it.
Overall, my goals for year 2 results are to double my year 1 results (where doubling makes sense). So twice the number of subscribers, sessions, users, pageviews, and revenue. Half the rank on Alexa (which means I'd be in the top 200k sites in the world). I'd also like to hit most of the items on this list.
Feedback and a Favor
That's what I think. But what really matters is how you are feeling about the site. So please leave me your thoughts and suggestions below. What topics should I write on? What site enhancements would you like to see? What sort of feedback do you have for me? I'm open to anything and appreciate any thoughts you might have.
Also, before I leave I'd like to ask you for a favor. If you get any value out of the site (or even a particular post), would you please share it with others by email or social media? I'd certainly appreciate it.
With that said, let me close with a big THANK YOU to you for reading this site. I know your time is valuable and I appreciate you reading ESI Money. A special thanks goes to those who leave such insightful and valuable comments. Without you, the site would be a shell of itself.
Here's to year #2 and becoming wealthier together!!!!
photo credit: Santeri Viinamaki HTTPS and padlock in website address bar via photopin (license)