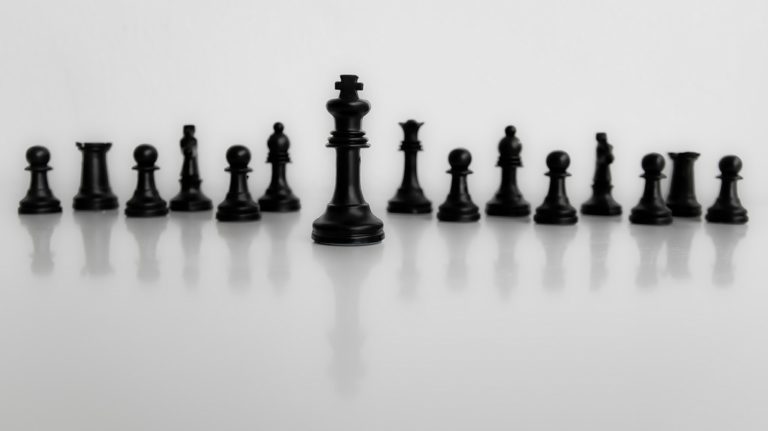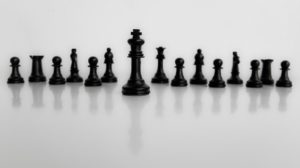 A reader recently sent me an email as follows:
I had a question for you following up to the post on whether or not to get your MBA.
A little background for you: I was an elementary education major, taught for two years, did not like it, networked my way into an entry level position at a large corporation, worked my way up to a marketing analyst position in a little over a year, was let go in their big layoffs last March ('15), and am now working in product management at a different company. I have done very little to get where I have, and thank God for providing many open doors for me through a great network.
Back to the MBA. I have strongly considered pursuing my MBA, due to my lack of foundational business knowledge. I wasn't planning to pursue this venture for another few years, but as part of my severance package from the first company, they offered 40% off an MBA at a local Minnesota school, the University of St. Thomas. I had to enroll right away to take advantage of the discount, and am now two semesters into my program. My dream was to get into Northwestern's MBA program, but I couldn't pass up the value of what I was being offered at St. Thomas. The University of St. Thomas also allows me to go part-time while I continue to work and raise a family, while a part-time program at Northwestern would not be feasible due to where we live. A move would be required to pursue any sort of part-time or full-time program at Northwestern.
What I am curious about is your thoughts on the value of a nearly free education from a middle-tier university vs. a potentially more expensive education from a top-notch university. The University of St. Thomas is highly regarded in Minnesota, the Dakotas, Iowa and Wisconsin, but hardly known outside of that circle. Northwestern, on the other hand, offers a world-class education.
It sounded to me like he had already made his decision since he was currently going to St. Thomas. So I wrote back:
Sounds like you've already made your choice, right? You're half way through your St. Thomas MBA, so what does it matter? Are you just asking a theoretical question?
To which he responded:
I have only taken two classes out of 15.
I've been taking the minimum to continue to take advantage of the discount, but I still feel unsettled about it, and go through an extensive contemplation process at the end of each semester. Was wanting to get your professional opinion and see what your experience was working with people from different tiers of MBA schools. At the end of the day, does it come to personal experience and success, or could the caliber of my MBA education make a difference at this point.
I then asked if I could make this into a blog post and open it up to all ESI Money readers. I know many of you are very successful business people and a variety of views would give the reader lots of perspectives to consider.
He responded:
That'd be great. Would love to benefit from the shared perspective.
I'm focused on knocking out the core classes at this point, and am planning to take another 3 years to complete the entire degree. Northwestern has a one-year MBA, but requires you to have the five core business classes completed, so I've considered taking a hybrid approach, getting those classes completed for free at St. Thomas, but getting the degree from Northwestern.
MBA Pecking Order
So let me give my thoughts first and then open it up for comments. But before we get to that, here's some background for those of you who may not be familiar with MBA schools:
First of all, Northwestern is an elite business school, among the best in the world. Type "top MBA schools" into Google and the first article is this one from U.S. News. It ranks Northwestern as #5 (tied with MIT). Yes, it's that good. It also costs $64k a year. Yikes!
Second, type "St Thomas MBA school ranking" into Google and this page comes up as the first. It ranks the school as #114. Full-time tuition is $33k.
The pecking order for MBA schools is roughly this:
The top 10 or so are elite
The next 15 or so (top 25) are pretty good and well-known/respected
After that, the schools begin to lose their appeal in perception of how valuable the degree is and how marketable it is (and to what geographic range, companies, etc.)
Thoughts to Consider
Ok, enough for background, here are some of my thoughts for the reader:
1. Deciding whether or not to get an MBA has an obvious financial aspect to it. There's a cost/benefit trade-off to be considered.
In this case, St. Thomas costs much less, is subsidized, and allows the reader to work while going to school. Northwestern is more expensive, is not subsidized, would make him give up his job, and would require a move. Much, much more expensive.
On the revenue side, this site says 73% of St. Thomas graduates have job offers at graduation and the average starting salary is $60k. Forbes says Northwestern placement rates are 90% with an average salary of $125k plus signing bonus of $25k. Big difference in pay.
Putting these together, at face value it looks like Northwestern is a no-brainer economically speaking. He spends $64k in tuition, $10k in room and board, foregoes a year of work (let's say $70k loss), and moves (let's say $20k) to make $65k more per year (plus $25k more than that in year one) than St. Thomas for the rest of his life. As I said, it's a no-brainer!
But there's way more to consider.
2. The type of job/career he wants may make the economics a non-issue. For instance, if he wants to work in marketing at XYZ Company, both St. Thomas and Northwestern place marketing people at that company, and MBA graduates from each school earn the same amount when hired there, then going with the low-cost option could be the better solution.
Many of you know that I have an MBA. When I went to my school, it was ranked around #25. Today it's ranked closer to #50. The years have not been good to my alma matter.
That said, the name-brand employer I wanted to work for recruited at my school. They also recruited at Stanford, Harvard, Wharton, and the like. I was hired and entered the same starting class at almost the same exact pay as graduates from top-tier schools. The difference: I had $5k in debt and they had $50k (a TON of money back in the late 80's).
Once I had that job, my earning potential was sky-high https://esimoney.com/five-steps-to-six-figures-in-seven-years/ It didn't matter where I went to school.
My guess is that there's a big enough gap between these two schools that the same companies don't recruit from both of them. My school being #25 and competing with #1 is much different than #114 competing with the same schools.
But it's a possibility, so I brought it up.
3. Maybe St. Thomas is enough to get him home. A related issue to #2 is where he wants to work (what city) and for what company. If it's a company that's local it might actually prefer St. Thomas grads to Northwestern grads. Probably unlikely, but a possibility.
4. There are other career and lifestyle considerations. Does he want to work for Fortune 500 companies and with the brightest business minds out there? A Northwestern degree would get him there. There is certainly something compelling about this (especially with the salary) but it will require a dedication and lifestyle he may or may not want. Getting the MBA is just step #1. After he gets it he then needs to pay his dues with hours, hours, hours. Does he want this sort of lifestyle?
I was single when I had my first two jobs out of grad school. They were all-consuming and would have been hard to manage while married, especially once we had kids. Even when my hours weren't as crazy (later in my career) they were often a strain on our family since I wasn't around as much as I wanted/needed to be. Thankfully I found a great job at an awesome company that helped me earn more money AND work only 40 hours a week. It was a blessing to me and my family to be there for nine years.
5. Family needs to be considered. What are the implications for his family? He said "we" would have to move, so I assume he's married. Is his wife willing to move? Does she have a job/career that's going to be disrupted by a move? Is she willing to follow him around the country (something making the most of a Northwestern degree might require) to maximize his earnings and career potential?
Summary
In addition to the above black and white picture I paint on various issues, there are shades to be considered. For instance, perhaps he gets a Northwestern degree, takes a job that "only" makes $30k more a year than a St. Thomas degree, and has less of a time requirement than a high-pressure, top-notch job right out of grad school. This would still be a good economic choice, make him very marketable, and not kill his home life (at least in theory).
So, what should he do? I can't answer that. He'll need to take the above thoughts into consideration and make a decision.
In addition, I'm sure ESI Money readers have some great suggestions for him. Please leave them in the comments below.