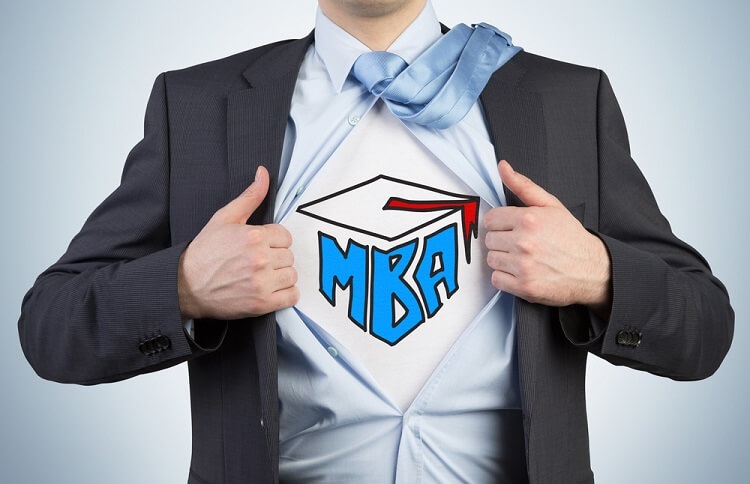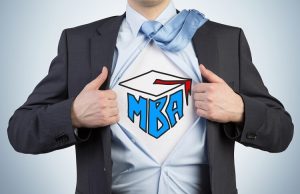 Since I have an MBA and have had at least a moderately successful career, I often get asked by younger managers and students, "Should I get an MBA?"
As you might imagine, there are a lot of different ways to answer that (and I will at the end of this post), but for now I want to share some general thoughts about MBAs.
Just in case anyone doesn't know what an MBA is, it's a Master's-level graduate degree in business (MBA stands for "Masters of Business Administration".)
The Personal MBA
I'm going to begin by share some thoughts from a book I enjoyed very much called The Personal MBA: Master the Art of Business
.
The author's premise basically boils down to "Why get an MBA, wasting tens of thousands of dollars and two years of your life, when you can instead 1) get real-world experience in those two years and 2) read the best-of-the-best business books and simply educate yourself?"
That's a big idea, huh? Will it work?
What Does an MBA Do?
Let's explore a few quotes from the book starting with this one:
"There is a difference between (A) what an MBA does to help you prove your abilities to others and (B) what getting an MBA actually does to improve your abilities. They are two different things."
Wow. I could go on about this one for days.
I have to agree 100%. Getting an MBA proves one thing: you can be a good student and (mostly) regurgitate back what your professors tell you.
Does getting an MBA make you a better business person? I don't see how it can/does. It certainly didn't for me.
I went to what was a top 25 business school when I attended it in the late-80's. I went straight from undergraduate school. Most of the students did not — they had worked a few years after undergrad before coming back to get their MBA. Some even were being paid by their employers to attend, so they were no slouches.
I'd say at least 75% of the class was arguably better at business than I was. And yet, I was a better student. I graduated in the top few percentages of my class not because I knew more, had better business skills, or could manage better. No, I graduated with honors because I was a great student.
And that's the author's beef.
While I'm on a roll, let me pile on here.
MBA classes are taught, for the most part, by academics who have been students or teachers all their lives. They have PHDs and know how business works IN THEORY. What many of them do not know is how business works in the real world which, by the way, is vastly different than how it supposedly works in the classroom. In other words, they are not experts in real-world business situations.
Given this, how could an MBA make anyone a better executive?
You May Not Make More
Here's another quote:
"MBA programs won't guarantee you a high-paying job, let alone make you a skilled manage or leader with a shot at the executive level."
We've covered the last part of this statement, so let's look at part one.
No degree guarantees you any job (or at least none I know of). So those who think all they need to do is get an MBA and the high-paying offers will come flooding in are sorely mistaken.
Just like you need to do throughout your career, you have to market yourself once you get your MBA. You need to present yourself as the best solution to a company's hiring needs. Then once you're hired, you need to manage your career. If you do that well, then you'll increase your compensation and move up the career ladder. An MBA alone will not do this for you.
For the record, my MBA did result in a much higher starting salary than what I would have earned with just an undergraduate degree.
So Expensive!
Another quote:
"MBA programs have become so expensive you must effectively mortgage your life to pay the price of admission."
It's true that you'll probably pay a fortune to get an MBA.
As with ANY college degree, you must do a cost-benefit analysis BEFORE you apply to any school to see if it's worth it.
For instance, consider these two options:
It costs you $100,000 to get an MBA and you make an extra $75,000 as a result over the course of your career.
It costs you $100,000 to get an MBA and you make an extra $200,000 as a result over the course of your career.
(BTW, I'm factoring in lost wages while in school here, in case you think I forgot.)
In the first scenario, it does not make financial sense to get an MBA. In the second, it does.
Do the math and make a business decision. Otherwise you could end up deep in debt with little to show for it.
There is a Benefit!
The author goes on for several pages making point after point for why getting an MBA is a terrible idea. But 29 pages in he makes these admissions:
"The one significant benefit that business schools do provide is better access to Fortune 500 recruiters, consulting firms, large accounting firms, and investment banks via on-campus recruiting and alumni networks. The effect is strongest immediately after graduation, then largely wears out within three to five years."
"Hiring managers typically use MBA programs as a filter when deciding whom to bring in for an interview."
Yes, this is also correct. And it can be a HUGE benefit to a potential executive.
It's also true that the effect wears off quickly. Once you get an MBA you must make the most of it asap as it loses value over time.
My Story
Getting an MBA was an awesome move for me, but I had a special set of circumstances. Some details:
I went to a no-name undergraduate school because I was off to law school after that. Once I discovered I hated what lawyers did and fell in love with marketing, I was stuck. My only option was to get a job earning a rock-bottom salary in a field I had no interest in (because no one I wanted to work for at a salary I wanted to make recruited at the college). I had to come up with another plan.
I knew I wanted to be a marketing executive for a Fortune 500 company. I researched MBA schools that had Fortune 500 marketing companies recruiting at them.
I eliminated all the really expensive schools (Harvard, Stanford, Penn, etc.) and focused on the cheaper options. I figured that I'd rather get a great job for $30,000 in debt than for $80,000 in debt.
I discovered a school that had an assistantship and applied. I got the job! It paid all my tuition plus a monthly stipend! I graduated with an MBA and $5,000 in debt, most of which I had from undergraduate school.
I marketed myself heavily, landing a series of interviews and eventually a job with my dream company. My salary was more than double what I would have earned after undergraduate school and more than the average American family earned at that time. I was 24.
I then kept managing my career to build upon the head-start my MBA gave me to grow my income at a good rate.
BTW, no one ever hired me after that first job because I had an MBA. The MBA got me the first job, which was an amazing start, but after that it was all up to me.
Should I Get an MBA?
So we're back to our original question. What do I say when someone asks me if they should get an MBA?
Here's some general guidance from my experiences…
I first ask what they want to do after they get their MBA. Believe it or not, most of those who are currently working say they want to come back and work for the same company they work for now in a similar position. They also want to make more money. This strategy hardly ever works out IMO, so if this is their answer, I counsel them to really think how it will turn out. I've seen countless people get an MBA and come back and take the same job they had before at the exact same pay (or even get their MBA at night and keep the same job for the next 10 years).
If they say they want to move up in their career and work for a "better" company for higher pay, they may be on the right track. This is the sort of answer I usually get from those currently in college.
I then ask them if they have an idea where they'd like to get an MBA. Most do and it's generally not impressive. They usually name a low-level college that minimizes costs. Having low costs is good, but if no one recruits there, it's wasted time and money. So I ask who recruits there. They usually don't know, a sign that they really don't know what they are doing. I counsel them to consider cost-effective colleges where there are recruiters for companies they'd like to work for. They usually tell me something like "That's amazing advice" and react like I've just spoken some unknown wisdom from the ages.
I also tell them they need to run the numbers. What's the cost and what do they hope to earn from having an MBA? Do they have a reasonable plan for making this investment pay for itself?
I also tell them that they just can't get an MBA and that's it. They will need to market themselves to get the job they want and then manage their career after that to be successful.
Here's my bottom-line:
An MBA can be worth it if it's cost-effective. You need to make more than it costs you. The lower the cost and the higher the post-MBA salary gap, the better.
The key to figuring this out is knowing who recruits at the school(s) you want to attend and what sort of starting salary you can expect given your area of study (marketing, finance, operations, etc.) The school should have this information and share it with you.
Back to the Book
A couple more comments on The Personal MBA: Master the Art of Business
 before I end this post:
It's a bit naive to think you can simply read some books and be as well educated as someone who spends two years studying at college. Yes, there are probably more practical lessons learned in those two years by not getting an MBA, but that's because you are working at a job and learning, not because you read several great books.
The book is a good read for any business person — someone just out of college or someone with 25 years' experience. If I had found it earlier I would have probably read it every couple of years for my entire career — the concepts it covers once it gets off the "MBAs are bad" track are a Cliff Notes version of all the top management ideas needed to succeed in business.
So, those are my thoughts. What do you have to add?