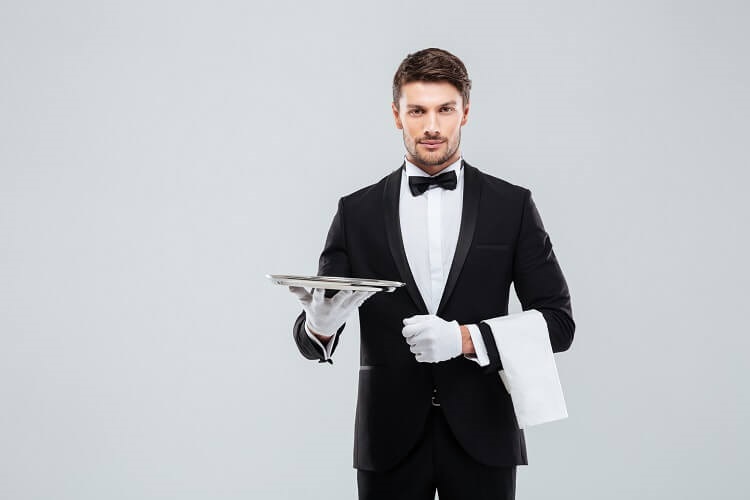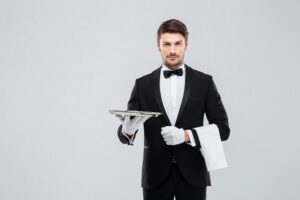 As you might imagine, we discuss a wide range of topics in the Millionaire Money Mentors forums.
One recent post there had an unusual amount of conversation around it. I wanted to share my thoughts on the topic as well as hear from ESI Money readers.
It started with a post titled "Why do some people never get rich?" and then shared a Quora answer from Andrew Ferebee (scroll down from the link if you want to read it).
The conversation went back and forth with many opinions and "I knew a guy who did this" and "I knew a lady who did that" sort of examples. Those are fine in many cases, but when you're trying to answer a broad question and using specific, personal examples to do so, not much gets accomplished IMO.
One-off examples show what's possible but are rarely answer a bigger question.
And before long the conversation had veered off into discussing luck versus effort with people generally taking sides one way or the other.
I like that topic, so to try and address it and the original question plus try to reach some general agreement, I posted the following…
—————————
If I may, let me try to summarize this topic and attempt to get some consensus from it.
I'll probably fail, but the chance of failure usually doesn't stop me so let's get to it. 🙂
The original question was this:
"Why do some people never get rich?"
I think the answer is two-fold, as we've debated here:
Some people never get rich because of circumstances beyond their control conspire against them to keep them not rich (I won't even say "poor", simply "not rich" at this point).
Some people never get rich because of the choices they have made and actions they have taken in their lives.
So in summary, both circumstances (luck, if you will) and personal responsibility are part of the equation.
How much are each part of the equation? I think that varies by person.
We can all cite people who have started with nothing to rise to great wealth. We can also name examples of those who had "everything" from the start only to end up penniless.
I think of it as two measures, one vertical and one horizontal (I'd draw you a picture if I was talented enough).
On one scale, there's luck — from "bad" to "good".
On the other scale, there's actions (or choices) — from "poor" to "good".
The first set is what happens to you. The latter set is how you deal with what happens to you (how you respond).
You can't completely control the first (you can do things to improve your odds in some cases — for example, not smoking increases the chance of a healthier life) which is what makes it seem "unfair". And honestly, it is unfair. Life is unfair. It's unfair in so many ways that are less important than getting rich (like people not being able to feed themselves).
You can completely (for the most part) control your choices, actions, and (especially) attitude. This is where the difference can be made for anyone. Even though Joe or Jane may never be "rich", they can improve their starting point in life and/or what would be expected by circumstances in life hitting them by the choices they make. Give a million people the worst luck in the world and some will crash and burn and others will find a way to grow and improve. The difference? Their choices and actions.
Now there is an ancillary question that is implied by the original question (and especially the discussion) and it's this:
"Can anyone become rich?"
The answer to this is no. Not everyone can become rich. (By the way "being rich" is not a right FWIW.)
Why is this? Because rich is a relative term. I may be rich compared to my neighbor but he's rich compared to a guy who lives in a poor neighborhood but that guy is rich compared to a guy who lives in a city in Africa and he's rich compared to someone in the slums of India.
Here's an interesting article on this subject. It's not 100% accurate so don't pull a line out of it to disprove it's flawed and not useful. It is generally useful and I hope you can live with that.
Any way, once "anyone" can become rich, then "everyone" can. And once everyone becomes "rich", the meaning of rich changes.
The definition of rich is "having a great deal of money or assets; wealthy." But this is relative to what others have. Once everyone has the same, no one is "rich", they are simply "average".
So to try and get a little more specific, let's consider this related (but much more to-the-point) question:
Can most Americans improve their net worth?
Or, if you prefer a different version:
Can most Americans attain a level of wealth that's substantially above what they actually have?
The keys to these questions are:
"Most" — Not every single person, but at least the majority if not the vast majority. We can all give exceptions to almost any rule so words/phrases like "everyone", "all the time", etc. are rarely helpful. What is the case for most people most of the time? This will give us better results IMO.
"Americans" — Focuses on just US citizens. It would be easy to say most Americans are wealthy by world standards, so let's keep things in the US.
"Improve" — Be better off in the future than they are now.
"Substantially above what they actually have" — A significant amount more than what they currently possess. For the purposes of this post I'll deem "substantially" to be "twice" the level they have now.
The answer to both of these questions is clearly yes IMO.
Most people can improve their net worth and most of them can do it substantially. Why do I say this? Here's how I get there…
We have all seen the numbers for years (decades in my case) of how terrible Americans are with their money. The vast majority of these results are because of the decisions they make (their actions) with their money. If they would make different decisions and take different actions, they would certainly improve their finances.
Now can they do this in a substantial manner? Let's look and see where we are now and go from there.
NerdWallet gives average net worths by age. The overall average is summarized as follows:
The average net worth for U.S. families is $748,800. The median — a more representative measure — is $121,700.
The median at 65 is $266,400, so let's use that as a goal. Double it would be $532,800 or, as I've defined above, "substantially above what they actually have."
To end up with $532k at 65, assuming you start work at 22 and can invest at an 8% return, you would need to save/invest less than $1,650 a year for your 43 working years. At 10% you'd need to save/invest $900 a year. Note that this is the total amount of savings you'd need — if you were in a situation to get an employer match to a 401k, your portion would be less (and the difference made up by the employer).
So now we have to ask if most people in America can save $1,650 or $900 a year.
This Wikipedia article dissects income in America in a million different ways. The topline is this:
The Current Population Survey of the U.S. Census Bureau reported in September 2017 that real median household income was $59,039 in 2016, exceeding any previous year.
The Motley Fool gives a close but different number:
As of 2018, the average U.S. household income was $87,864, while the median household income was $61,937.
When the median is considerably lower than the average, it means that there are outliers on the top end. In short, a few people who make a lot of money boost the average. So $61,937 may be a more accurate representation of typical household earnings.
We'll take the lower number to be as hard on ourselves as possible. Now let's ask, is it possible for someone making $59k a year to save $1,650 of it (less than 3%)? Certainly it is possible. I would say it's even relatively easy.
So with this alone, we see that most (over 50%) Americans can substantially grow their net worths.
But it's way more than 50%. Can someone making $40k a year save $1,650 of it (4.1%)? Of course they can. We could go on from there, but you get the point.
So while not everyone can become rich (by definition) and not everyone can improve their net worth (circumstances will conspire against some to a level that no one could overcome), the vast majority of Americans can improve their net worth and get it to the point where it's substantially higher than what they'd otherwise have.
How can they do this? By the decisions they make and the actions they take.
So what about the unfortunate ones that are left behind? What should we do (if anything) for them? Some options:
Some people would say this is what their taxes are for. They pay a good amount in taxes each year and expect the government to allocate them to help the less fortunate.
Some say politics is the answer. I'm just mentioning this and do NOT want a political debate here. But some people do think they can help the poor by changing policies.
Some prefer to give out of their abundance to help those less fortunate.
Ok, so that was probably less than perfect but at least it's an attempt to wrap everyone's thoughts together and do so with facts. Let me know your thoughts.
—————————
To give some specifics on how bad Americans are with money, here are a few posts I've written through the years:
Some people disagreed with me despite my stellar logic and well-written response. Hahaha.
But none of them offered any contrary facts — just merely their opinions on the issue.
I'm willing to be wrong, but I'm gonna need a bit more than your opinion to change my mind.
To one if them who accused me of creating a straw man argument and questioning my conclusions (and yet offering no data to prove anything contrary to what I said), I responded…
—————————
Prove me wrong with data and not opinions. Do you think someone who makes $40k a year can't save 4% or less of it? Is there a laugh button on this site? I need it!
I have been following the financial habits of people for 30 years now, reading article after article on habits, trends, etc.
I have also counseled many (hundreds?) of people personally.
I have written for millions, talked to thousands on comment threads, and talked to other bloggers who have done the same.
So my findings are based on the facts (which I shared) and my experience (which is extensive).
Now prove me wrong with your data, expertise, or whatever else you have besides your opinion.
—————————
Yes, we get snippy with each other now and then but it's all good.
We're family so we do fight but in the end we usually kiss and make up.
This led to some conversation on the fact that maybe financial education can help people become wealthy. To this I responded…
—————————
I don't mean to burst your bubble and I hope times have changed, but in my experience there's a huge gap between what people say they want to do (and say they will actually do), and what they actually do.
Everyone wants to be wealthy, for instance.
But in my experience most (over 50%) won't take much action because it requires time, effort, sacrifice, and so on.
I detailed what my wife and I dealt with here: If You Want What I Have You Have to Do What I've Done.
The key passage:
Many of you know that I got my personal finance start by counseling people in money/debt trouble.
My wife and I were part of a national organization that would refer people to us — those from our city — when they wrote in to HQ asking for help. We did this on a volunteer basis.
One of the policies was that we were not supposed to contact those requesting help. We would get a referral including the person's name, address, and phone number, but they were to initiate contact. We were sent their info so we were aware that they might be calling. But we were not to call them.
Here are the rough results we saw over and over again through several years:
Out of all the people who had taken the time to write the HQ for help and were then referred to us, a very small number (maybe 25%) actually contacted us.
Of those who contacted us, once they found out the next step was 1) a meeting and 2) they actually had to do pre-budget work in advance of that meeting, only 25% of that group would go ahead and schedule a meeting.
Of those who came to a meeting so we could discuss their spending/budget, only 25% or so would agree to come to a second meeting where we could really dig into the numbers, see how things were going (keep them accountable), etc.
If you're keeping track, that gets us down to 1.6% of those who wrote in were committed enough to attend at least to two meetings.
The reason? Most of them wanted a fast fix.
They wanted a 60-minute solution to a 20-year problem. When it was clear that didn't exist, they cut us off.
But those people were at least committed enough to meet us. Most didn't even want to invest any time in fixing their finances.
In short, they didn't want to do anything different but wanted their money problems to disappear.
—————————
There was more conversation which went on, but I think you've got the idea.
So now I want to hear from you: do you think most Americans can become substantially wealthier than they become otherwise?
Whether you do or don't, please try to use facts to support why you think like you do. Citing what your Uncle Joe did back in the 40's is probably not going to be enough evidence to carry your point of view. 😉