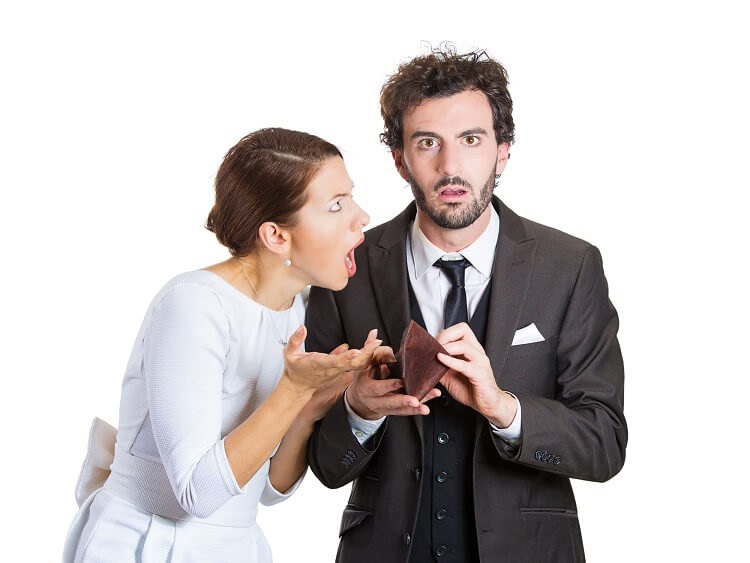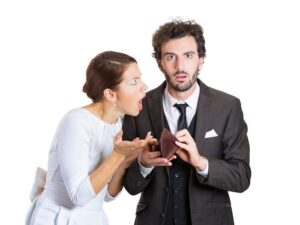 For being the richest country in the world, we have some sad financial numbers.
I recently stumbled upon the 2019 Modern Wealth Survey from Schwab. It was quite interesting to say the least.
Here's the full survey if you'd like to check it out, but I'll be covering the highlights. Or should I say lowlights.
I have been writing about money for over 20 years (first in magazines and then blogs) and coaching people before that, so I'm pretty jaded when it comes to the average American's financial status and habits (they are terrible if you haven't noticed.)
But somehow I always believe things are better than they are. I want to think the best. I want to hope that people are educating themselves on finances and taking appropriate action.
Then I see a report like this and am brought back down to earth.
Anyway, let me share a few of the survey's findings that I found especially interesting/depressing…
The Joneses on Social Media
Let's begin with this finding:
More than a third of Americans admit their spending habits have been influenced by images and experiences shared by their friends on social media and confess they spend more than they can afford to avoid missing out on the fun.
Survey respondents place blame on social media platforms and not people—they rank social media as the biggest "bad" influence when it comes to how they manage their money, while they put friends and family at the top of "good" influences.
According to the survey, three in five Americans pay more attention to how their friends spend compared to how they save, with an equal number saying they're at a loss to understand how their friends are able to afford the expensive vacations and trendy restaurant meals they portray on social media.
Wow. So much to unpack here. Let's jump in:
1. "Spending habits have been influenced by images and experiences shared by their friends on social media."
Social media is the new weapon of the Joneses. They post pictures of their over-inflated lifestyle and goad others to try and keep up with them. Keeping up with the Joneses was hard enough when they weren't in your face, but now Facebook, Twitter, Pinterest, Instagram, etc. make it a million times easier for them to flaunt their supposed wealth.
And, of course, since most Americans have ZERO self-control and want their fun now, they respond by "spend[ing] more than they can afford to avoid missing out on the fun." Is it any wonder they're broke?
2. "They rank social media as the biggest "bad" influence when it comes to how they manage their money, while they put friends and family at the top of "good" influences."
I agree that social media is a bad influence (in a lot of other ways besides money as well) because you compare your average daily life with someone else's highlight reel. It's tough.
But I think friends and family are getting off light here. If these groups were really good with money, then they would be good influences. But if they are average Americans, they are terrible with money which means they are not good influences. Said another way, if people are following money advice from friends and family, who we know are not great with money on average, then they are being sent in the wrong direction.
Maybe compared to social media friends and family seem good but that's like saying eating dirt is better than eating manure — they are both still dreadful.
3. "Three in five Americans pay more attention to how their friends spend compared to how they save."
Here's the major problem — people are focused more on outside influences than what they are doing themselves. Bad move. They are focused on the wrong thing and thus get undesirable results.
Not saving (and it's close cousin over-spending) are fatal money moves at the very top of my list of worst money moves anyone can make. By ignoring savings (and over-spending to keep up with friends), 60% of Americans are dooming their finances.
It all comes back to the fact that if they can't control spending, no amount of income is going to bail them out of a financial disaster.
4. "They're at a loss to understand how their friends are able to afford the expensive vacations and trendy restaurant meals they portray on social media."
Haha! Really? They are at a loss? Well let me enlighten them…
Your friends are able to "afford" all of those things because 1) they spend all the money they have (instead of saving) and 2) likely spend even more than that by borrowing/using credit cards they don't pay off each month.
So while it looks like they are doing well financially, they are really making no financial progress. None. Their net worth, which is the true measure of wealth (not spending), is going nowhere over time.
In other words, their appearances are a facade. They are actually doing poorly financially.
Ok, so that's the beginning of what I want to share. Depressed yet? Well, there's lots more where that came from.
Snapshot of Despair
Next the survey shares these quick facts:
A majority (59 percent) live paycheck to paycheck
Nearly half (44 percent) typically carry a credit card balance
Only 38 percent have built up an emergency fund
On average, they spend almost $500 a month on "non-essential items" (eating out, entertainment, luxury items, or vacations — not rent/mortgage or basic necessities)
Some thoughts on these:
I am not surprised that so many live paycheck to paycheck. In fact, I'm surprised it's this low. CNBC puts the number at 78% of Americans. Regardless of the actual percentage, it's over half, which is a very scary story.
Again, not surprised that so many carry a credit card balance and don't have an emergency fund. It just shows (yet again) that a lot of people don't have the financial basics under control. Is it any surprise then that the rest of their finances aren't in great shape?
Personally, $500 a month on non-essentials doesn't sound that bad. It's about 10% of their income, which doesn't seem high to me, but perhaps I'm missing something.
Now here's the "interesting" part. Based on the numbers above, Americans are in pretty bad financial shape.
But, the survey also found that…
59% Consider themselves savers
65% Are willing to sacrifice spending to save for later
These numbers do not make sense.
How can 59% to 65% of them be savers and yet 59% are living paycheck to paycheck?
It's clear that math is not part of their fantasticalness.
By the way, I spent almost 30 years in marketing and know a fair amount about market research (we made multi-million dollar decisions based on it.) And two things are truer than the sun rising in the east:
People almost always answer surveys in a way that reflects better on themselves than reality.
There is a HUGE difference between what people say they will do and what they actually do.
More on these in a moment. For now, let's move on…
Lack of Financial Plan
Here's one about financial planning:
Despite the benefits of planning, Schwab's survey shows that only 28 percent of Americans have a financial plan in writing. And among those without one, nearly half (46 percent) say it's because they don't think they have enough money to merit a formal plan, 18 percent say it's too complicated, and 13 percent say they don't have enough time to develop one.
Ok…so?
Not many people have a written financial plan. What's the point?
I never had a written financial plan and things turned out ok for me. Sure, I understand if you write things down you have a better chance of achieving them, but the cynic in me can't help but think Schwab is pushing financial planning services with a vested interest.
Or maybe I'm just a jaded old man. Tell me what you think in the comments below.
What's it Take to be Wealthy?
Next we enter the part where Americans weigh in on their perceptions of wealth. We'll begin with this one:
According to the survey, Americans believe it takes an average $2.3 million in personal net worth to be considered "wealthy." That's more than 20 times the actual median net worth of U.S. households, according to the Federal Reserve's Survey of Consumer Finances released in 2017.
Interesting. Obviously they are using a set number to determine wealth versus a relative number because no matter what age group you look at a net worth of $2.3 million puts you ahead of at least 90% of your age group (using this calculator). For younger ages it's usually 98-99% and not until 45-49 does it drop to 95%. In other words, $2.3 million puts you well, well ahead of the vast majority of Americans.
What's average? Here are the percentiles. At 50% the net worth is just under $100k. Yikes!!!
And then, we enter the financial Twilight Zone. Consider this:
More than half of Americans are optimistic that they will be wealthy at some point in their lives, and two in five believe they will achieve that goal within a decade. Eight percent say they already consider themselves wealthy, although their numerical definition of wealth is lower—they believe they achieved wealth at almost $700,000 in net worth.
You have to love the optimism of Americans — despite the fact that it's based on nothing to do with reality.
A few things here:
If it takes $2.3 million to be wealthy, half think they'll get there, and only 5% ever get there, there are a whole lot of people who are going to be disappointed. In fact, the odds are that the vast majority of them will get nowhere near $2.3 million. Only a bit over 10% of all Americans even get to $1 million. And yet over 50% think they will get over twice that amount. Again, math is not part of their fantasticalness.
And 40% think they'll get there in less than 10 years. Wow.
The 8% who say they are already wealthy at $700k are a bit more realistic. At least they are already well above the pack (better off than 85% or so of the population). That said, I don't see $700k as being overly wealthy except in relative terms. From an absolute number it's not impressive. (At 4% withdrawal rate $700k gets you $28k per year.) It could be a solid part of early retirement is combined with a decent side hustle, but alone it's not enough to live on except for those who practice lean FIRE.
To take this a bit further, 60% say they are optimistic they will be wealthy some day or say they already are. Here's how the percentages break down:
Already consider self wealthy 8%
Within a year 7%
Within 5 years 17%
Within 10 years 20%
Within 25 years 8%
If wealth is defined as $2.3 million, the facts say that 95% of these people are going to be extremely disappointed.
Even if $700k makes you wealthy, 85% are going to be disappointed.
Wealth is More than Money
The above said, most think that being wealthy is more than just having a lot of money:
Despite the high dollar amounts Americans use to define wealth, when it comes to feeling personally wealthy, 72 percent say it isn't about a dollar amount at all, but rather the way they live their lives.
I can't disagree with this. As we've discussed, being rich/wealthy is made up by things way more important than money.
What Would You Do with $1 Million?
Finally we move on to an interesting question as follows:
When asked what they would do with a sudden $1 million windfall, more than half (54 percent) of survey respondents say they would spend it—on a house first, followed by cars and travel.
In addition, they say they would use the funds to pay down debt (28 percent), invest (23 percent) and save (21 percent). In comparison to other generations, Gen Z respondents were the most likely to say they would save at least a portion (37 percent).
This is where we go back to my experience with market research.
People say they would spend $1 million in ways that appear to be wise. But is this what we actually see?
The two instances I can think of when people come into an unexpected large amount of money are inheritances and winning the lottery.
The numbers show that 70% of people lose all of big windfalls. (Here's a whole guide on financial windfalls if you're interested in the subject.) A summary:
There are so many easy ways to overspend, but, according to financial psychologists, it's even easier if you're spending an unexpected windfall. Seven in 10 people who suddenly receive a large sum of money like an employee bonus, lottery winnings, or an inheritance will lose it all within just a few years.
Why? "The way we label money has everything to do with how we spend it," said psychologist and behavioral finance expert Daniel Crosby, Ph.D. In behavioral finance circles, there's a theory known as mental accounting, which interprets the irrational ways in which people categorize and spend their funds.
According to the notion, we're more frugal with funds earmarked as important—like those saved for a child's education, for example—and more extravagant with unexpectedly found money—like a substantially sized tax return. "Since an inheritance is typically not gained very effortfully, it is typically spent more loosely," said Crosby.
I searched around a bit to see how valid the 70% number is and I'd probably call it a "ballpark" estimate. That said, even if the number is only 50%, that's still half the people who would simply blow it versus what they say they would do with it.
In other words, what people say would happen is not backed up by the numbers of what actually happens.
Sure, some would spend it responsibly. But at least half would not. They would live it up in some way for a time and then find themselves back where they started (or in some cases worse off.)
In the end, these survey results are pretty discouraging, but I believe it's better to face the facts and work with them rather than to run and hide.
Plus this is one reason I write and encourage others the way I do. I hope that my words have an impact on at least a few people and help them move from the dismal averages to a life of financial independence and abundance.
Anyway, I'd love your thoughts on the above. Do you see anything I missed or have a different take on the numbers?
P.S. After I wrote this post I found a piece on just how many older people are employed in America. The highlights:
Retirement savings challenges – as life expectancies increase – are one reason Americans might be opting to stay in the labor force.
According to a report from the Government Accountability Office (GAO), nearly 30 percent of people over the age of 55 have no retirement savings and no pension plan. Meanwhile, the personal savings rate has declined from 14.2 percent in 1975 to 6.8 percent in 2018.
Insufficient savings, combined with low wage growth – which the GAO says remains near 1970 levels – rising health care costs and longer life expectancies are creating trouble for many American workers hoping for full retirement.
Ugh.