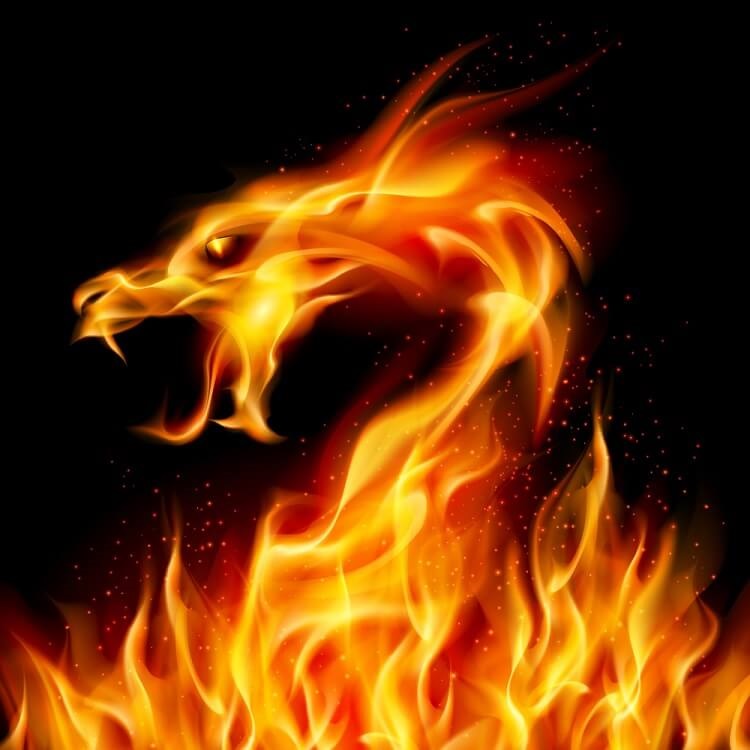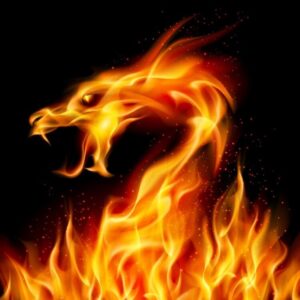 A bit ago I wrote the rant-post If You Want What I Have You Have to Do What I've Done.
Most readers loved the snarky writing and during our discussion in the comments, I said:
Maybe I should start "rant Saturday" where we can all share our stories like this!!
Almost everyone thought it was a great suggestion, so I put it down as a series that I would post on now and then.
Plus I thought it would be a fun series to include photos of dragons since they seem a bit ranty themselves. (FYI, I've been looking for a way to include dragons here since I heard this Freakonomics podcast, which I loved since I am a dragon child myself.)
Today I'm going to be ranting about a long-time relationship I've had that has gone bad: the one with Hilton Hotels.
Lest you think I only complain about companies, I've actually posted on brands I love. On that list, written less than two years ago, was Hampton Inn, a Hilton brand. Alas, the last two years have not been kind to us.
My Love Affair with Hilton
It started almost 15 years ago. It was March 2004 to be exact.
I traveled a lot for business and the hotel chain of choice was Hilton. In particular, Hampton Inns. We stayed in many through the years, I joined their Hilton Honors program, and was a Gold Member every year.
I even got the Hilton American Express card along the way to max out points.
Even on vacations, we always stayed at Hampton Inns. They were nice, affordable, and had great customer service. We didn't even consider other chains, we were that loyal.
I told this story in the post linked above, but it's worth repeating to show how great their customer service was:
Hampton Inns have a 100% satisfaction, money-back guarantee. I stayed at one several years ago and the fire alarm went off at 2 am. We all trudged down the stairs, waited 15 minutes, and then were told the system had malfunctioned in some way. It wasn't that big of a deal, though it was inconvenient.
The next morning my traveling companion asked if we could get something off our bill for our trouble. They said "no problem" and gave us our rooms for free. We thanked them and said that was way more than we expected and they said we weren't 100% satisfied so we didn't have to pay!
That lasted for 10 years or so until I changed companies. I became the president of a $100 million company and we adopted Hampton Inns as the go-to chain for our company travel.
Then I moved to one last company and, you guessed it, we stayed in Hampton Inns.
Over the years my own business and personal stays accounted for tens of thousands of dollars spent. I can't even guess how much business we sent their way when I was company president (other than knowing that we had a healthy travel budget).
Any way you look at it, it was a match made in heaven. I gave them a boatload of money and they took care of me away from home. If there was ever an issue, they addressed it and made it right. During those years I would have even put them in the same customer service category as Costco.
College Drop Off Gone Awry
Everything started to change just over a year ago.
I took my daughter to college in August 2017.
I had booked a Hampton Inn stay with points since 1) I had over 200k points and 2) they jacked the room rates sky-high because they knew kids were coming back that week. But they didn't jack up the points needed for free nights so using points was a good deal.
I booked a room for five nights several months in advance. Good thing I did as the place was packed when we were there.
Over time we decided that I only needed to stay four nights in the college town instead of five because I stayed the fifth night in the DC area (at a different Hampton Inn) where my flight home was. (Staying there meant I didn't have to get up at 5 am and drive to the airport three hours away.)
I went online to try and change the reservation to four nights, but the site said that if I wanted to make any changes, I would first have to cancel my reservation completely and start another one. I didn't want to do that as I was afraid I'd lose the room altogether. And all I wanted was to give a night back — how hard could that be?
I called (can't remember if it was the hotel or the 800 customer service number) and was told simply to tell the hotel I was staying one night less when I arrived and they would take care of it.
That's what I did. Upon arrival I told the front desk clerk that I would be staying one less night and I wanted to get my points back for that night.
She said that in order to do that I needed to call Hilton. She gave me a phone number to do so.
I called as soon as I got to my room and they informed me that I had to talk to the hotel. What? The guy said he'd call the hotel and have them get in touch with me.
A few minutes later I got a call from the front desk saying that the corporate office had called and they were sorry they gave me the wrong information. All I had to do was tell the front clerk when I left that I wanted my points back and she would handle it all.
Famous last words.
The day of my departure I told the clerk and should have known things were amiss when it took a long time to find the right form. Then she said they had a "new system" and I knew I was doomed. Nevertheless I gave her the information and figured at the worst I would have customer service handle it when I got home.
Once I got home I checked my account every few days to see if my points had been credited. They had not so I sent them an email detailing the circumstances.
They responded that they had checked into the situation and that I would be getting my points back soon — within a week.
A week later I checked and there were still no points. I emailed them again and asked what was up.
This time they told me they had checked into the situation and I was not due any refund.
Over the course of several emails (yes, it took that long to get a reason) they told me the following:
When I had booked the five nights, they had automatically put me in their "buy four nights get one free" promotion. This was without my knowledge, mind you.
The one night I didn't stay was my free night, so I was not entitled to a refund.
Somehow I still paid the same number of points as I had when I scheduled five nights so I tried to explain this to them. But they were having none of it. It seemed as if the Costco-like customer service department I had been familiar with was now being run by ex-employees at Comcast. They were the least friendly, least helpful group you could imagine.
But as you know, I don't give up easily. It took a couple months, many emails back and forth, and a lot of time, effort, and complaining, but I finally got to someone who basically said "We're sorry for your inconvenience" and gave me my points back.
Uh, why couldn't they have led with that?
Condo Package Not as Great as It Seemed
Exhibit #2 in the collapse of our relationship was the recent Hilton timeshare presentation we agreed to.
When we signed up (and PAID, BTW) we were told that the plan was for:
Any Hilton hotel in the DC area
We could book whenever we wanted in the next year or so
Once we found out my daughter was going to be in DC for the summer, my wife called to set up our reservation.
At this point we found out that:
It was for "select" properties (I think three) in DC
They had limited rooms for this promotion
They were sold out during our dates
As you might imagine, we were not happy. We had been misled and they did absolutely nothing to make it work.
To add insult to injury they kept emailing us to make our timeshare reservations immediately — despite the fact that there were no openings! UGH!!!
This is the situation that left me looking for a hotel to drop my daughter off, and for some reason, I called Hilton…
DC Drop Off
My daughter wasn't sure when she needed to start work or when her summer dorm would open, so when I booked the Hilton Garden Inn in DC, I:
went for three nights since I knew we'd either need those three or two and
paid the higher rate for the perk of being able to change the dates if need be. (I could have gone with a lower rate but then not had the option to change and I knew there was a big chance of changing.)
When the dust settled, we only needed two days — June 1 and 2. No problem since my confirmation email said:
If your plans change please let us know – it's free to cancel or update your reservation by 11:59 PM local hotel time on May 29, 2018.
So I called the hotel on Monday, May 14 to change the reservation from three days to two. This is when I entered the Twilight Zone.
The rep explained to me that they didn't have availability for the two days I wanted.
I tried to explain that they did have availability since I had a reservation for the two days I wanted — all I wanted to do was give back the day on the front end.
After going around on these issues a few times, she tried to contact the hotel manager to make the change (because "the system" wouldn't let her). But he was not available. So she asked me to call back the next day.
After already spending 30 minutes on the phone with her, I was not about to have to do it all over again and track down the manager. I told her I would not call him but to make a note and have him call me the next day. She said she would do that and he would call me.
He didn't call on Tuesday. Ok, I thought, he's probably busy. I'll give him some slack.
He didn't call on Wednesday. I was starting to get a bad feeling about this.
On Thursday at 11 am my time (1 pm DC time), I called Hilton customer service since the yahoos at the hotel seemed to be little help. I got Sandy on the line.
I told her I wanted to change from three days to two as my confirmation stated I could. I reinforced the fact that I had paid extra for this flexibility.
She said that "the system" would not allow her to make a change and I needed to call the hotel. At this point I gave her the backstory of calling the hotel, how they didn't call me back, how I didn't want to deal with them, and how I wanted her to handle it quick and easy.
She said she would call the hotel and get approval to change if I would hold — which I did.
She came back on the line after 10 minutes or so and told me it was changed. I asked her to send me a confirmation which she said she would. She also asked me to take a survey afterward which like a dummy I agreed to do and gave her high marks. Overall, I was on the line with her for 15 minutes.
A few minutes later I received the new reservation via email. The good news was that the days were changed from three to two — like I asked.
The bad news was that the price had INCREASED from $909 to $948 (including tax). Yes, one less day and yet the price was higher. Ugh!
I called the 800 number back and talked to Michael. I explained the situation, but Michael was in over his head and couldn't do anything. When he said he couldn't do anything, I started to lose it. My tone changed and I became more assertive. I wanted it fixed and I wanted it fixed now. I was not rude, but I was on the verge of losing my cool and we both knew it. He asked me to hold.
I held for a few minutes and then Barbara came on. I re-told her my story and she said when I changed my reservation I changed my prices. I told her I was not aware of that and was not told so when Sandy changed my reservation. I asked why anyone would do that anyway — have one fewer night and pay MORE. If anything I would have kept the three nights, not showed up for the first one, and paid a lower rate.
She gave me a "Well, that's the way it is" response and I lost it. She said she was sorry and I told her she was not sorry. We then had a "discussion" about whether she was sorry or not, and I admitted while she may personally be sorry, the company she represented certainly was not since they were making this a nightmare. She didn't have a response for that.
She said there was nothing she could do and asked if I wanted the first reservation back. I had no choice. Yes, I could have looked for another room but the hotel we had booked was right next to where my daughter was staying. Plus I knew that any hotel in downtown DC the week of Memorial Day would be sky-high if available at all. I said I wanted the original deal and they better have the room ready for me when I showed up a day late. She said she couldn't guarantee me the same rate I had (meaning it was going to be higher).
Now I really lost it. I told her they were going to make this right one way or the other. And if they wouldn't make it right cost-wise I would unleash a website and social media storm on them like they have never seen. (After all, I do have a decent reach and I have friends. A few well-placed links could rank a bad review as a top result when someone searched for "Hilton Hotels".) Yes, I might pay a higher rate, but they were going to pay a higher one.
At this point she said, "Let me see what I can do".
I was on hold for 15 minutes or so, then she came on and said she was having difficulty reaching the hotel (presumably to get my original rate). They were having trouble with their phones. She asked me to verify my original rates by day, which I did.
She put me on hold again. She eventually came back on and said my rate was back to $269 per night or $618 total with tax for two nights.
She said the issue wasn't that my rate should have changed (like she originally said) and that the agent (Sandy) had put my original cost in when she made the change (which is why she didn't tell me it was higher).But "the system" would not take it and changed the price to the current going rate.
I have three problems with this:
First of all, Barbara's original stance was that I should have paid the higher rate since I made a change and that's "just the way it was." This was untrue as she admitted later. I should have had the original price all along.
Second, their system STINKS! Sounds like they need some IT people to get in there for a cyber-exorcism of some sort!
Finally, why did I only get service when I threatened to do something that cost them? Why did it have to come to that? And what about people who don't have the platform I have — do they just have to take it?
I stayed on the phone with her until I received an email confirmation with the right cost. I then thanked her. After 50 minutes of discussion and being on hold, I hung up.
A couple weeks later we went to DC, stayed at the hotel, and all was well.
Breaking Up Isn't that Hard to Do
Now that the dust has settled a bit, here's what's next:
We will use the Hilton condo offer sometime later this year since we've already paid for it and want to go to DC again any way. The timeshare guys will get TWO HOURS as we promised and not a second longer. I may even tell them these stories, how I hate Hilton, how I would never buy a timeshare from them, etc. upfront and maybe they will let us go early. Or perhaps I'll pull out the stopwatch on my phone, tell them I'm setting it for two hours, and then begin talking, making them frustrated as I chat away their time. It depends on how feisty I feel at the time.
We will use the freebies we get from the condo meeting. We are due a free hotel stay and some extra points. We will be sure to get those and use them.
We will use up my points. Between the points I have now and the points we'll get from the timeshare people, I'll be around 120k points. I want to be sure I use them as those are free nights for me.
I will cancel my American Express Hilton card. Why do I need it any longer?
I will never stay with Hilton again unless I have no choice. Instead I'll use Starwood or Holiday Inn Express. Yes, Starwood hotels are more expensive in cost, but when you add in time of dealing with poor customer service and the hassle factor, they are less expensive than Hilton hotels. Plus, I can afford it. As for Holiday Inn Express, my brother-in-law and I always had a debate whether they were better than Hampton Inns (he said they were and I said they weren't.) Guess he was right.
So that's it. It's over. Hilton, we are separated and the divorce is imminent.