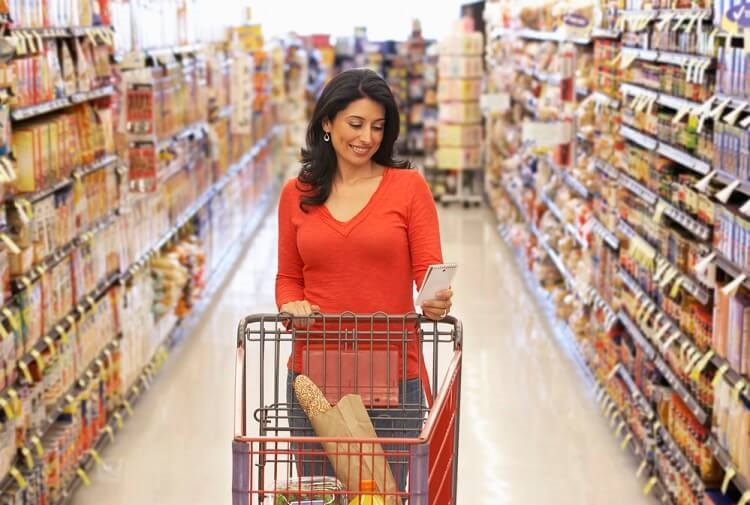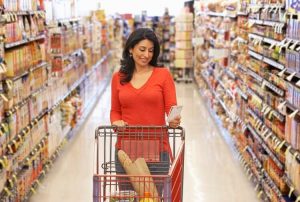 We all have brands we love, right? Those companies that for one reason or another we go back to again and again.
I thought it would be interesting for me to share mine and for you to do the same!
My Criteria
But before we go there, let me detail the criteria I use before I decide to "love" a company:
Good value — It doesn't have to be the cheapest price (in fact, most of my favorites aren't the cheapest options) but it has to have at least good value if not great value. What I mean by that is that the quality-to-price ratio needs to be high. There needs to be decent pricing and good quality. I'll take that all day over great pricing and poor quality.
Good service — The company needs to put the customer first in one way or another. Whether it's return policies, responsiveness, design, satisfaction guarantee, or whatever, any company I love has to be at least "good" in customer service.
Good extras — What usually puts a company over the top for me is that is has something a bit extra that competitors don't have. It could be something very simple, but often it's the little extra that really makes me want to do business with them.
There are probably a few other things I consider, but these are the big three that carry the most weight in my buying decisions.
Brands I Love
So with that said, let's get down to my list:
Costco — How could you not love Costco? Good prices, lenient return policies (I can't tell you the times we couldn't decide whether or not to buy something and then said, "If we don't like it, Costco will take it back" and then gone ahead and purchased — and we hardly ever return), inexpensive gas, samples (yes!), and saving on top of the good prices with both an executive membership and great credit card rewards. Plus, they saved our vacation!
Amazon — You probably guessed this one since I wrote a post on how amazing they are. Good prices, willing to take returns (sometimes even allowing me to avoid the hassle of sending the item back to get credit), and 5% off each purchase with the Amazon credit card. I'm a Prime member so we order quite often and have the stuff delivered to our door, saving us time and money. And you can get just about anything from Amazon. In the past few months we've ordered a wide range of items including: my daughter's text books, a ukulele, a silk tree for our living room, a coffee grinder, and, of course, books. We'll probably do 80% of our Christmas shopping this year through Costco and Amazon.
Vanguard — We have been investors with Vanguard for years (maybe even a couple decades) and love them. Good service (very responsive) and great, low fees on awesome index funds (which they wrote the book on). They even did a free financial review for me a couple years ago (I may post on it one day). We are Flagship members and are working on becoming Flagship Select. 🙂
Toyota and Subaru — Over the course of our married life we've owned five new cars either from Toyota or Subaru (and getting ready to buy another Subaru). The reason: great quality at fair prices. They run and run and run. I also like the way they drive and consider them among the best values in cars today. It does vary from model to model, but we research completely and rely on Consumer reports to guide us there.
Life Time Fitness — Have you ever been to a LTF location? It's like a resort where you work out. It's not inexpensive, but a good value for our family. I workout there five days a week as does my wife. My daughter takes kick-boxing classes twice a week and rock climbs. My son plays basketball and hits the pool with his friends. And on occasion we do other things like soak in the hot tubs or relax in the saunas (steam and dry). And of course my all-star trainer is there to put me through my paces and keep me accountable.
Quicken — I have been using Quicken for 20 years now and rely on it completely as the main way to track my finances. It's simple to use, can sort the data easily, and downloads all my investments when I want. I could go to an online alternative but I've been doing it this way for so long that I don't want to mess up a good thing. One day I'll run some numbers through the 20 years and write a post on interesting things I find.
Hampton Inn — A couple jobs ago we only used Hilton Hotels and Hampton Inns specifically. To me they are a good value — decent price and good quality. They offer some discounts (via AAA) and have free, good breakfasts (which can save a ton — when we travel we eat a HUGE breakfast, skip lunch and have snacks, and eat an early dinner, missing a $50+ meal along the way), and have a 100% satisfaction, money-back guarantee. I stayed at one several years ago and the fire alarm went off at 2 am. We all trudged down the stairs, waited 15 minutes, and then were told the system had malfunctioned in some way. It wasn't that big of a deal, though it was inconvenient. The next morning my traveling companion asked if we could get something off our bill for our trouble. They said "no problem" and gave us our rooms for free. We thanked them and said that was way more than we expected and they said we weren't 100% satisfied so we didn't have to pay! All that and they have a great rewards program (Hilton). I have 200k points with them, mostly paid by my employers. Can anyone say free vacation stays? 🙂
There are probably a few more brands that I love but these are the major ones.
What do you think of my list?
Who's on the list of brands that you love?