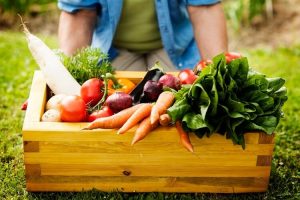 Today we continue the ESI Scale Interview series where people answer questions about their success at working the ESI Scale.
In short, the series focuses on what the interviewee is doing in the areas of earning, saving, and investing. They also get an opportunity to ask ESI Money readers for suggestions if they choose to do so.
If you'd like to be considered for an interview, drop me a note and we can chat about specifics.
Today's interview is with Mrs. Kiwi who writes at Kiwi and Keweenaw.
With that said, let's get started.
My questions are in bold italics and her responses follow in black.
OVERVIEW
Please tell us a bit about yourself.
My hubby and I have been together for eleven years, but we took a long time to get married.
I guess you could say we've never been on the same timeline, with me a few steps ahead. But I love him and have learned patience, so our wedding on our seven year anniversary was amazing.
We got engaged and bought our house in the same week. Which made for the most expensive week of our life! But in true frugal fashion, my engagement ring was free.
We have two awesome rescue dogs and live in a suburban home in Michigan.
We built a pretty big garden on our one-third acre lot, which I double in size almost every year. Mr. Kiwi and I have a passion for minimizing our impact on the environment and eating hyperlocal food (from our yard) is one way we do that.
Right now we are in the midst of a major home renovation, which takes up lots of our free time.
A couple of years ago Mr. Kiwi got a headache, and even after seeing lots of doctors it hasn't gone away. The headache has helped us focus on the things we can control. Now we are working to build a life with more meaning and intention.
What is your current net worth?
I don't share our specific net worth, but in 2017 we reached our barista-FI number, which is crazy, since just a few years ago we were $55,000 in debt.
Barista-FI means that we will only need to earn a minimal living to support our lifestyle. I like to think of this as grad student-FI, since my hubby chose to quit his job and be a college student again. (As a perk the grad student gig comes with awesome health insurance.)
About 20% of our net worth is home equity and the rest is invested in low fee index funds. Oh, we also keep a six month cash emergency fund in a high yield checking account, since flexibility is nice and home-ownership can get expensive.
How did you accumulate your net worth?
We've always been frugal minded people and even saved half of our income as graduate students. After we bought our house and paid for our share of the wedding (thanks Mom and Dad for helping out!), we weren't quite sure what to do with the extra money sitting in our bank accounts. I started looking on the internet for financial advice, but couldn't find anything that really jived with our values.
We inflated our lifestyle slightly, but I knew I wanted to slow travel rather than take a bunch of short vacations. I guess I imagined a life of sabbaticals, which makes sense since I grew up in a college town and saw my friends' parents doing that.
Fortunately, I didn't listen to some of the bad advice on the internet and instead started talking to some of my college friends. One couple introduced me to the financial independence early retirement (FIRE) community and low fee index fund investing. It seemed so simple (if you are making enough money to save each month).
To grow our net worth we took advantage of our pre-tax retirement investment options. Our first year of saving towards FIRE we still had some student loan and car debt to pay off, so we got rid of those. We didn't have enough left over to max out our 401ks and IRAs, but we saved as much extra as we could.
In year two we both moved from private sector jobs to public sector jobs to optimize our retirement investing options. Our new jobs came with a 401k and 457, so combined with our IRAs we were able to invest $83,000 pre-tax. Of course, we still weren't able to max everything out, but we got closer.
At one point during this year I started to feel defeated, since I didn't think we would ever be able to build up enough savings to open a taxable brokerage account. But then I remembered that we had access to these amazing 457 accounts, which allow us to save money pre-tax and access the money at any age after leaving our employer. (Better than a taxable account for us.)
Those 457 accounts helped us greatly decrease the federal, state, and local tax we owed. They are kind of our secret financial independence weapon, since they have very low institutional index fund options.
Plus the run up of the stock market has helped grow our net worth too!
EARN
Tell us a bit about your career.
When we graduated college during the recession we both headed straight for graduate school. Fortunately, in engineering, those positions are paid and your tuition is included. Since all of our student loans were still in deferment, we were able to start saving for retirement immediately.
After grad school we both found jobs at different international consulting firms. We were very specific on the city we wanted to live in, so that meant taking lower paying jobs than we could have gotten elsewhere. I even turned down a job that paid twice as much, but would have had a one hour commute each way.
We both started our careers making $15/hour (and as interns with Master's degrees), but were hard working. Learning the jobs quickly (and asking for salary increases) helped us earn raises.
Both of our first jobs also came with the "perk" of paid overtime. Since we were young that was a true perk, and we were able to travel and earn a little more money.
Eventually, we decided that long term we wanted more stable jobs with less travel and fewer hours. We don't spend that much money, so why were we still choosing to work all these extra hours? After a two week trip to Tanzania to do volunteer engineering, we started looking for new jobs.
Volunteering within our profession made us highly marketable, and we snagged two government jobs within six months of looking.
We optimized our work in the public sector by starting our careers in private industry. We each "negotiated" higher salaries when we switched jobs. I say "negotiated" since our new employer requested to see our most recent paycheck, and then they beat it. If we had started in government we would have made about $5/hour less than our negotiated salaries. (The paycheck I had to share looked pretty weird since I was diverting 90% of my salary towards my 401k. I'm pretty open, so I told my new boss I was saving towards early retirement when she questioned that.)
After landing those jobs, I thought that we would stay in in them until we reached full financial independence. In theory they were great fits. Plus we worked in the same building, commuted together, ate lunch together, and were doing what we studied in school.
However, we both wanted to be more challenged and spend our time doing other things. We've done a lot of soul searching and decided to take the leap and leave traditional employment. Mr. Kiwi returned to school for his PhD, and I'm taking some time to pursue entrepreneurial pursuits.
Do you have a side hustle?
Blogging and vlogging are my main side hustles, which earn me zero money. For the first few years I'm investing everything I make back into the blog (so far that's been minimal, and I'm still in the hole). But I've really enjoyed writing and connecting with this community.
I'm also brainstorming a few other entrepreneurial pursuits if I don't create a $25k (or $10k) blog.
Since we are now living the Barista-FI life, I realize that I may take on a few lower paying, but more fulfilling jobs. However, this has been a big leap and for these first few months I'm enjoying focusing on the blog.
If you were rating these results on a scale of 1 to 10 (with 10 being best), what rating would you give yourself and why?
7
I think we spent too much time in jobs that weren't fulfilling and sometimes compromised our values.
We were able to quickly grow our net worth, but we paid the price in happiness.
What are your future plans regarding growing your income?
I would like to reach full financial independence by the time Mr. Kiwi turns 40, in less than nine years! Compound interest and the stock market should do most of the hard work for us.
I hope that our future income generating pursuits align more closely with our values and that we focus on things more important to us than money.
SAVE
What percent of your gross income do you save?
Since we just transitioned to our new jobs I don't know how much we save. Other than the principal we are paying on our mortgage (which I hardly count), probably zero.
Our peak savings rate was 75-80% of our income.
How did you get to this level?
To hit this savings rate we invested smartly minimizing the fees and taxes we were paying. We also got 1-2 raises each year during this time and found higher paying jobs to increase our income.
Then we started questioning our spending, from each trip with the car, to each item we bought. We started living like grad students again, which was easily the most care-free and independent time in our lives. That meant choosing less expensive hobbies, like bike riding, maple syrup making, and gardening. We also took on the expensive hobby of home brewing beer, but that means we get to enjoy cold brew coffee on nitro at home too.
Eventually I realized we were spending $16,000 less per year, but were happier than ever since we were working towards a specific goal.
If you were rating these results on a scale of 1 to 10 (with 10 being best), what rating would you give yourself and why?
10
We were very strategic in our savings. Before focusing on FIRE we were saving 15% of our income in a focused manner. Once I learned about investing and setting specific financial goals we were able to quintuple our savings rate.
What are your future plans regarding saving your money?
I am working hard to shift from saving at a high rate to not saving. We now hope to not touch our savings and let them grow. It's surprisingly stressful to stop adding money to our investment accounts each month (and yes, I realize I have incredible privilege and am blessed to be at this point).
We haven't ruled out returning to traditional employment, and if I was a gambler I'd bet that Mr. Kiwi will use his PhD to get a traditional job. If he does that, then we will start saving aggressively again. However, his PhD will likely land him a job that pays similarly to the one he left.
INVEST
What are your main investments?
When I knew nothing about investing I was terrified and chose to only invest in certificate of deposits. I didn't understand what financial risk really meant. Fortunately, I kept asking questions and completely changed my investing strategy.
Almost all of our investments are total stock market index funds, so they are enjoying the bull run. While we were working at our traditional employers we diverted as much money from our paychecks as possible to automatically fund our 401ks and 457s.
You can't spend money you don't have, and by never seeing that money we weren't tempted to spend it. All of our spending money had to come out of the remainder of our salary. We also made the choice to fully fund our retirement accounts and delay aesthetic home renovations until we saved enough money to pay in cash for them.
We rolled our prior employer 401ks into IRAs, since the fees and expense ratios on our first employers' plans were unreasonably high. We also have some money in Roth IRAs from our graduate student savings. We keep things super simple and have these invested in total stock market funds, since we don't plan on touching them for many years.
If you were rating these results on a scale of 1 to 10 (with 10 being best), what rating would you give yourself and why?
10.
While it's tempting to involve myself in real estate investing, I love the hands off nature of my index funds. I obsessively checked my net worth the first year that we were saving for FIRE, but now I trust my plan and ignore my investments for the most part.
What are your future plans regarding investing?
Our main goal is to let our investments sit for the next ten years and grow (and inevitably shrink). We aren't focused on contributing to them aggressively anymore, but I'd love to still fund our IRAs for a few more years.
My big dream is to own a vacation rental within three hours of our home. We would rent it out during the busy season and enjoy a month or two up north each year.
WRAP-UP
What money mistakes have you made that others can learn from?
While our journey was relatively easy, we also made plenty of mistakes.
We both bounced a few checks in college, and when I first started churning credit cards I missed setting up automatic payments on one. (In both cases I called the bank/credit card company to see if they'd remove the fees, and they did.)
I also think I wrapped up a lot of emotion into saving money and optimizing. Once I started treating money as a tool to help me reach my goals I was able to increase my savings even more. Discovering FIRE first hurt and then helped my relationship with money.
After discovering financial independence I pushed as much money as possible into our pre-tax investment options (401ks and IRAs at the time). I was so focused on maxing those out that I didn't keep a robust emergency fund. While we fortunately didn't run into any major issues during this time, I think I felt a lot of stress that could have been abated by contributing a little less to our 401ks.
Finally, we both stayed in jobs we didn't enjoy for a bit too long. We had the privilege of a high savings rate, and we should have taken more risks early in our careers to hopefully find jobs that were challenging and aligned with our values. Fortunately, we are still young and are shifting into an intentional life now.
Are there any questions you have for ESI Money readers regarding any parts of your finances?
Has anyone else jumped ship pre-financial independence?