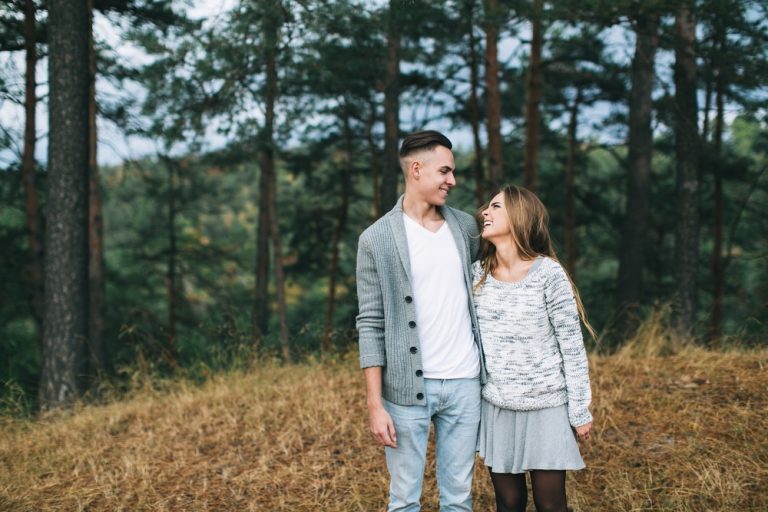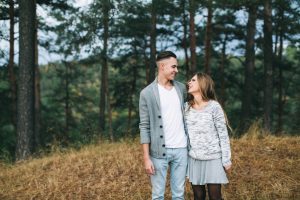 Today we continue the ESI Scale Interview series where people answer questions about their success at working the ESI Scale.
In short, the series focuses on what the interviewee is doing in the areas of earning, saving, and investing. They also get an opportunity to ask ESI Money readers for suggestions if they choose to do so.
Since the series is just getting started, I'm looking for feedback as well.
Specifically, I'd like to know what you think of the questions — which ones are good, which ones need changed, what should be added, etc. I'd like to get to a consistent list to ask everyone, so I'll take your thoughts for a few of these posts and then settle down on a final list.
Please note that the questions need to be applicable to a wide a variety of people with very different situations. In other words, a question just for wealthy people won't fly in this series.
If you'd like to be considered for an interview, drop me a note and we can chat about specifics.
With that said, let's get started.
My questions are in bold italics and her responses follow in black.
OVERVIEW
Please tell us a bit about yourself.
Hi there! I am Mrs. Adventure Rich, a woman in my late-20s married to the love of my life, the handsome Mr. Adventure Rich.
We have an energetic (that is an understatement…) 2-year-old son (AR Jr.) and live in the beautiful northern Michigan!
What is your current net worth?
Our current net worth (as of mid-November 2017 when this interview was written) is $306K.
This includes:
$230K house + 10 acres
$210K in investments (401K, IRA, HSA, employer stock and a small 529Plan)
$28K in savings (emergency fund, new-roof/house repair fund, and miscellaneous savings)
Our only debt is our mortgage, with a balance of $175K.
You can see our net worth updates and tracking here.
How did you accumulate your net worth?
Our net worth accumulation has come in several ways. And I'm sorry in advance, there are no crazy stories or get-rich-quick ideas here!
Highlights:
Debt Payoff: When Mr. Adventure Rich and I met in mid-2012, we carried a combined debt balance of $55K including a car loan, credit card debt, and student loans. We aggressively paid this balance down and became debt free by February 2015 (pre-mortgage).
Frugal Living and Avoidance of Lifestyle Inflation: As a result of our debt payoff goals, we worked to limit excessive spending and focused on avoiding lifestyle inflation as our salaries increased. At first, the frugal living and anti-lifestyle inflation goal aided our debt payoff, then shifted to creating an opportunity to invest more which leads to…
Heavily Investing in Tax-Advantaged Low-Cost Index Funds: Mr. Adventure Rich and I were fortunate to learn about investing and low-cost index fund investing relatively early on. We have taken advantage of employer matches and have been maxing out my 401k for a few years now. We are also in Year 2 of having an HSA for additional investing opportunities.
EARN
Tell us a bit about your career.
I am just about 6 years into my career at a Fortune 50 company.
I was fortunate to enough to be hired by my employer during my senior year of college. At the time, I was graduating with a degree in Liberal Arts, an interest (but no background) in business, and a willingness to work hard and learn. My employer took a chance and hired me at an entry level in our department.
I work in a shared service role where I conduct spend analysis and market research, develop business cases, manage projects, and negotiate contracts. I love the variety of the work…no two days have been the same in my 6 year career!
Through hard work, an incredible mentor/manager, and a willingness to get outside my comfort zone, I have received several promotions and increased my base salary from the starting $60k to my current base salary of just over $100K.
While I still work in the same department, I have progressed through several roles. Each role has granted me more autonomy and strategic license in the projects I manage and the initiative I am a part of. I have also supported multiple areas within our company, giving me an opportunity to learn a new niche every few years. It keeps the work fresh and exciting!
I think it is worth noting that in the same 6-year timeframe, I met and married my husband, welcomed a son, moved across the country (transitioning to a remote office), and bought a house. It has been an eventful 6 years!
Do you have a side hustle?
I do not have a side hustle right now. Currently, I have my plate full with my career and my focus on career advancement, my family (including a young son!), and my desire to work towards goals that push me in a physical way (half marathons, bike races, etc.).
I do blog, but I have made a grand total of $5.11 from it (and paid much more than that in hosting/fees!)! I see my blog as a potential income stream someday, but it is much more of a "passion project" at the moment.
How happy are you with these results and what future plans do you have for growing your income?
Honestly, I couldn't have asked for a better career path and income level so far. I certainly cannot complain!
I do want to continue to challenge myself at my job, working to expand my skills and ability to strategize. Growing my career opens the door for further growth in income as well, so this is my primary focus.
SAVE
What percent of your gross income do you save?
I have not tracked our savings rate closely this year, but I believe we are around 35-40% (401k, HSA, Savings Account and Extra Mortgage Savings).
This is the lowest savings rate we have had due to our move, house purchase, and the adjustments around these moves…so we hope to increase this over the next year!
How did you get to this level?
Slowly and steadily!
When I first started my career, I tackled my student and car loans like my life depended on it. I didn't really know why, but I didn't like having debt and didn't want to pay it off in the typical 5-10 years. At the same time, I was introduced to the world of personal finance blogs and started investing in my 401K. That is when the bug really started to bite.
I began to read blog after blog, book after book, devouring my way through the philosophies around personal finance. I quickly learned about the dangers of lifestyle inflation and had a plan for my first raise. I simply increased my savings in my 401K and kept moving.
Now, that savings has grown to a maxed out 401k and HSA and several goal-specific savings accounts (emergency, house repair, charity, and next used car to name a few).
The biggest factors that helped me to get to this point were the awareness of and plan to combat lifestyle inflation and the creation of systems for automatic saving/investing.
The savings goals have given Mr. Adventure Rich and I several "money options", including the ability to take a new job across the country and buy a house.
How happy are you with these results and what future plans do you have for saving more?
I am very happy with the result of our savings so far.
Sure, there are areas of improvement and areas we need to be more aware of, but we continue to tweak our system and work towards our goals.
I plan to continue to save and invest bonuses and raises, allowing my money to work for me and build a nest egg for future endeavors.
INVEST
What are your main investments?
Mr. Adventure Rich and I primarily invest in low-cost index funds through our tax-deferred accounts.
We have around $100K in my 401K, $11K in his 403b, $58k in his IRA (rolled over from 403b), and $8K in an HSA. We currently max out my 401K and HSA.
We also have about $10K in my employer stock and $5K in a 529 Plan, but we are not actively investing in these accounts right now.
All of these accounts have experienced significant growth over the past few years, tracking with the stock market bull run. The returns certainly don't look too shabby!
How happy are you with these results and what future plans do you have for investing?
The bull market has looked favorably on our investments so far, but we know that we may head into a wild ride at any point.
Our future plans include continuing to aggressively invest in low-cost index funds (regardless of what the market is doing) and explore the possibility of investing in a rental property.
WRAP-UP
What money mistakes have you made that others can learn from?
Mr. Adventure Rich and I avoided many of the big financial pitfalls, but not all of them.
Mr. AR came into our relationship with about $10K of credit card debt (which we quickly paid off!).
I bought a new Nissan Versa hatchback out of college. It was a great car for my purposes, but in hindsight, I could have saved a bit by exploring the used car route.
And we constantly struggle to make sure we correctly prioritize our wants vs. needs. It seems like a never-ending process and we constantly have to remind ourselves of our bigger goals!
Are there any questions you have for ESI Money readers regarding any parts of your finances?
Yes! Ok, so my big struggle right now is trying to prioritize investments. We currently max out my 401k and HSA. We have some additional monthly savings on top of that, but it is currently earmarked for a new roof (ours is 30+ years old!), charity, and rebuilding our emergency fund after buying a house.
So…if I am looking to save for a down payment/initial costs for a potential real estate/rental property investment, should I reduce my 401k contributions?
Or try to trim cost/create a side hustle for this (which would likely be a slower way to save)?
We have $1,200 in a "future investment" savings account right now, but I think I would need to build that to closer to $15-30K depending on the area of the rental.