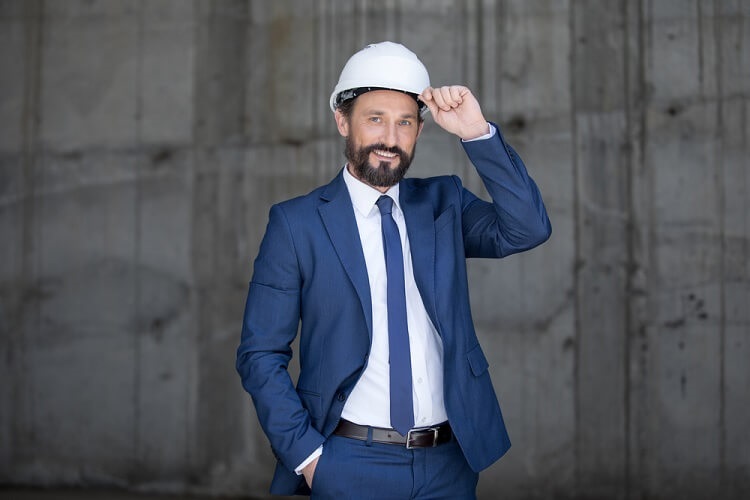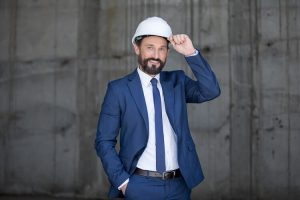 Today we continue the ESI Scale Interview series where people answer questions about their success at working the ESI Scale.
In short, the series focuses on what the interviewee is doing in the areas of earning, saving, and investing. They also get an opportunity to ask ESI Money readers for suggestions if they choose to do so.
If you'd like to be considered for an interview, drop me a note and we can chat about specifics.
With that said, let's get started.
My questions are in bold italics and his responses follow in black.
OVERVIEW
Please tell us a bit about yourself.
I am 28 and my wife is 32.
We have been married for one year.
We currently live in the SE United States and do not have any kids yet, but we are hoping to expand our family very soon.
What is your current net worth?
$715,000
Assets
401k: $197,000
Roth 401k: $6,600
Roth IRA: $5,600
HSA: $3,200
House: $675,000
Cars / Boat: $84,000
Cash: $31,500
CD: $4,000
Total: $1,007,000
*I did not include the other misc. assets we have in our house. While these can add up to be valuable, I don't find it so significant to consider as part of my NW.
Liabilities
Mortgages: $280,000
Car Loan: $10,600
Credit Cards: $2,000
Total: $292,600
*We pay our credit cards off each month, we just spend on them to earn points.
How did you accumulate your net worth?
The short answer: I have always lived in a low cost of living area and made a very decent salary in relation. While I have had my "extravagant purchases" (nice cars, a boat, houses), I do not freely just go crazy spending money. I have always lived below my means and saved what I feel to be a fair amount while still being able to enjoy life as I desire.
You can read more below regarding hard work and progressing through raises / salaries. A decent job in which my earnings is greater than my wants has truly made saving money a lot easier.
I was also fortunate enough to graduate college with no debt. I went to a public school where I received a discount due to a relative's employment, scholarships, and assistance from family to pay for basic living expenses. In addition, I participated in co-op work programs that allowed me to:
Begin funding an IRA in college
Pay for any school needs
Graduate with enough savings to fully furnish my first apartment with nice furniture
Throughout this article you'll see how I saved money (whether it was enough relative to my salary is definitely debatable). The combination of investing early in my career with a nice company match setup a good foundation. I did research funds to an extent but I basically built a balanced portfolio based on my age and then played around with my investments percentages based on my research.
I also purchased a house fairly quickly out of college without a down-payment. I did not buy a fancy house but a modest starter home that could also sustain a wife and 1-2 kids. So in other words, I kept my appetite small but also considered what could be in store for the next 5-10 years.
I also found a credit union that did not charge PMI or require a large down-payment (the downside is a slightly higher interest rate of 5.25%).
Given the state of the economy a few years ago, I truly believe this was worth it. It isn't exactly a complete wash from renting vs buying in terms of overall monthly expenses, but I was building equity and I had a place to call my own (insert human gratification factor here).
What are your currently doing to maintain/grow your net worth?
Our main focus has been to aggressively pay down our loan balances (3 mortgages + 1 recently added car loan).
We have made significant progress over the past couple years:
Paid off 2 car loans (~$40k)
Purchased our current home (~30% downpayment)
Aggressively paying down the balance on our combined mortgages (think an extra 2.5 payments / month at our most aggressive point)
We did all of this while paying for our wedding (family helped a little but we funded the majority) and taking international vacations.
There is a significant argument for prioritizing investments in the stock market versus paying down our mortgages as it's returns have far exceeded that of our interest rates, but again, consider the human factor.
We want to reduce our risk associated with the mortgages in case we have issues finding tenants and/or we face job loss.
It also gives us peace of mind to see the numbers in red continue to inch closer towards the black and I don't think we're doing terrible in terms of our savings either – they just could be better.
The additional income streams from rentals can also be very beneficial especially if we do not have to consider a mortgage payment.
EARN
Tell us a bit about your career.
I graduated as an Engineer and began working for a Fortune 500 company out of school.
A couple years into my job, a previous coworker called me about transitioning back to another Fortune 500 company I worked for during college. I made the jump (with a compensation increase) and thought I would remain there for my career.
Well, two months ago, I transitioned back to the original company (while taking a slight pay cut) after they reached out to me regarding a couple open positions in which they thought I would be a perfect fit. I accepted the job mainly to reduce stress and spend more time at home because, well…money isn't everything. I know, GASP…I just downplayed money on a financial blog.
But, seriously, don't forget why you're reading these articles. Everything I have seen about FIRE is based on the overall concept of enjoying life. For some, this means not working at all while others this means working twice as hard but doing something they love.
So far I have no regrets in this decision to change jobs but I'm curious to see how I feel in 6-12 months when I'm no longer the "new guy" and workload is heavier.
Do you have a side hustle?
We currently have two rental houses and we both fell into the rental market by accident / circumstance.
House A: $1,260 net / month
House B: $900 net / month
*I included the net because we utilize management companies so they take a 10% slice out of the of the monthly rental income.
My Story:
About 6 months into my first job I had purchased a house on a First Time Homebuyer's program and I financed 103% of the value when factoring in the bank fees (oh no, how could I?!!) at 5.25%.
I did not have PMI due to this program, just a slightly higher interest.
As I stated above, I do not regret this decision at all as I didn't buy more house than I can afford, planned to stay there at least 5-10 years and made extra payments to reduce the debt on the home.
When I left my first job, I did not want to drive 60+ miles or have a 1:10 commute so I listed the house for sale and move back to my parent's house.
I initially listed at 4% above the price I paid some 20 months prior and received no offers.
Even after dropping the price a couple times, the only offer I receive was about $20k less than I originally paid and they wanted all my furniture…all $10k worth. Umm, no way!
Since I couldn't sell (and would have done so at a loss considering fees and low equity) I reluctantly decided to pursue renting out my house and it has been a great experience. It rented within a month or so to some great tenants.
Sure, I have had a few expenses here and there but the pros have outweighed the cons.
I have now built over 25% equity in this house while it's rented and improving other components of my net worth at the same time.
Her Story:
Within a couple months of purchasing her house, conditions changed and she left the state for a job elsewhere.
Due to the requirements of her loan, she had to maintain it for at least 12 months.
Combining this with her love for the house and desire to keep it, selling wasn't an option so she decided to rent. This has probably been one of the most influential factors of our net worth growth. The estimated house price (per Zillow) has increased to 180% of the purchase price and I feel confident we could sell within a week right now if we listed at that price.
The rental side has been great and we pocket just over what we pay for the mortgage so it's a nice investment. I am concerned about the real estate bubble in the market where the house resides, but more on that later as I ask ESI readers for their advice.
If you were rating these results on a scale of 1 to 10 (with 10 being best), what rating would you give yourself and why?
I would say a 9.
I feel like we earn a great amount of money (especially for the area we live in) relatively early in our careers.
I'm sure there are things we could do to further increase our earning potential but I am confident we are on the right track.
The rental income we bring in also contributes to our positive cash flow and ability to pay down existing debt.
What are your future plans regarding growing your income?
Continue to maintain my work ethic and excelling at work projects. This has been the greatest driver in my career that has resulted in being courted by both companies for high-exposure roles.
I also plan to pursue my professional engineering license in a couple years and may look at going back to school at some point.
I am considering an MBA but we're a couple years away from that. A personal requirement would be that this is mostly reimbursed by the company and I still need to evaluate that it will have a positive impact on my career (if I pursue management opportunities) that offsets the stress burden and impact on family life.
SAVE
What percent of your gross income do you save?
Based on rough calculations we are currently saving just over 22% of our income.
I have provided the % breakdowns of our targeted savings into the different retirement savings vehicles below.
The only addition to this would be that we do save some cash every month but it varies because a) we don't budget and b) it's just sort of whatever is left over at the end of the month that we don't decide to put towards our mortgages.
My Wife's Savings:
401k Contributions: 7%
Company Match: 3%
Company Misc. Contributions: 6%
Bonus*: 4%
Total: 20%
*Her bonus is 100% deposited into her retirement plan (and then grossed up for taxes in case she wanted to withdraw it). Since it varies by quarter based on performance, I used a conservative 5%.
My Savings:
401k Contributions: 10%
Company Match: 3.5%
Company Misc. Contributions: 5%
HSA Contributions: 3.6%
Bonus*: 0.8%
Roth IRA**: 1.1%
Total: 24%
*I contribute a % of my bonus to my retirement account so this is a % of a % calculation.
**For my Roth IRA I have only considered what I have contributed YTD since I do not have automatic deposits setup. I hope to contribute more later this year which would increase this number.
Just a side note, we do consider our finances together and nothing is viewed as mine vs. hers. I pulled these numbers together just because it was easy to get from our elected contribution levels.
How did you get to this level?
That's quite a journey…
Initially, I made a salary in the high $60k range right out of college. I had every intention of saving 10% in my 401k but when I was signing up for my benefits, I entered 15% and clicked accept as my heart raced.
This turned out to be a great decision with a bit of luck. The market was phenomenal when I began investing and, in addition the company was growing very rapidly as well.
The stock price doubled and I was heavily invested from a % balance perspective (looking at the $ amount, it was irrelevant because I had just started). This contributed to around 23-25% gains during my first 6 months of employment.
I made some decent salary improvements during my first two years at this company and eventually left for another job where my salary increased to the low 80's. This job was a great professional opportunity where I learned a lot and met some really great people. I was fortunate enough to be part of a large project and I am incredibly blessed to have had this experience.
I worked at this company for four years in two separate roles. I received great reviews and salary increases during this time. When I was contacted about leaving for a role at my previous company, my salary had just climbed to almost 6 figures. I was sooooo close to that coveted 6-figure mark (base salary excluding bonuses) and I was on track to get it.
Had I stayed, I know I would have gotten a decent raise the following year based and a promotion to another grade level was on the horizon – I was absolutely killing it.
As you know by now, I took another job with a slight decrease in salary (a signing bonus helped ease the pain and offset the equivalent of three years' worth of salary deficit).
My focus has shifted at this point. For the past several years I wanted to be great at work and receive great compensation for my efforts – in essence: make a lot of money! Now, I wanted more time with my wife and I was exhausted, all…the…time!
In terms of salary progress, I averaged an 8% increase just before I left my previous job. If you consider my current salary, that number drops to 6.8% which is still a solid number.
I don't expect to achieve this average increase again in my future. It's possible, but priorities have shifted and our desire to have a family at some point could mean some tough choices that pump the brakes on career / salary.
A few other key notes to share is that about 2 years ago, my wife and I decided to both contribute less to our 401k's (call the police!).
We had been contributing 8% but decided to drop to 6% and get the full match to decrease our mortgage balances.
We had also been receiving our company bonuses as a quarterly check but we now received them directly into our retirement accounts. The bonus was grossed up 18% for taxes should we decide to withdraw (so you got your full bonus) but if you decided to leave it, the entire amount grows tax-free (umm, yes, please!!).
We felt that the 4-8% quarterly bonuses justified our decision to reduce our commitment to shift towards reducing our mortgage debt.
If you were rating these results on a scale of 1 to 10 (with 10 being best), what rating would you give yourself and why?
I would say a 7.
I feel like we have built a great foundation early in our careers that can translate to great earnings growth later, but it's easy to identify so many areas for improvement.
I like to think I have a balanced approach however, we don't budget and essentially do whatever we want within reason.
I don't feel that we live an extravagant lifestyle (some more frugal may disagree) but we also aren't penny pinchers by any means. I would classify it as we pick the things we want to spend money on and still try to enjoy life.
My wife likes to be frugal at home but has no problems spending money to travel whereas I would prefer to travel less and spend more in our daily lives – it's all about a balance.
What are your future plans regarding saving your money?
Well, after spending hours reading the ESI blogs, interviews, and comments – I recently made a slight shift in how we save money…
My HSA: I was previously contributing $125/paycheck (every two weeks = 26/year) because that brings me close to the yearly contribution limit. My company will contribute $500 yearly to my HSA but that won't be until January 2019.
After reading multiple views on HSA accounts, I decided this is one of the best avenues to save money tax-free and once the year is gone, you lose the opportunity to contribute. So I just increased my contribution to $200 / check and bring me very close to the limit for 2018 ($3,450).
As the end of the year gets close, I'll adjust accordingly to ensure I hit the contribution limit. In 2019 I will reduce this back down to account for a full year's worth of contributions and my employer match.
*My yearly limit is that of an individual because my wife is still on her plan from her job. With the potential for kids and her current doctor's visits, it's better that she utilizes a standard PPO plan with low co-pays (which we pay out of my HSA since she's my spouse) and better coverage. Not that my insurance isn't good, it's just the best of both worlds for now.
My 401k: My employer matches 50% up to 7% of my contributions so I joined the company contributing the minimum to receive the match. Both contributions (10.5%) went into a tax-deferred bucket of my 401k.
I recently adjusted this to 3% in pre-tax and 7% in Roth because I believe we're paying lower taxes now than we will in the future (last year our effective tax rate was just under 16%) and this allows me to diversify the buckets our money is held in.
Roth IRA: I just deposited $1,000 into my Roth IRA and will work towards contributing the full $5,500 this year.
I may be leaning a little bit more towards Roth at the moment, but at our current trajectory, there could be a time where we can no longer contribute to a Roth IRA. I want to take slight advantage of this opportunity now. Besides, when you factor in the company match and miscellaneous contributions that are all pre-tax, the Roth 401k / IRA balances that I can build up should complement nicely in the future.
Her 401k: We have not made any changes yet but since she doesn't have a Roth option in her 401k, we may just increase her % contributions from 7% to 10% soon.
I am going to wait a couple months to see how our finances stack up given our recent changes to make sure these are sustainable modifications to our financial portfolio. If we do increase her contributions, I may reallocate all of my contributions to the Roth option within my 401k to compliment (remember, my employer contributions are still tax deductible).
INVEST
What are your main investments?
Our main investments reside in our 401k accounts and below is a breakdown of each:
My Wife's 401k
Domestic Stock: 81%
Bonds: 12%
Foreign Stock: 3%
Other: 4%
My 401k (A)
Domestic Stock: 46%
Bonds: 34%
Foreign Stock: 27%
Other: 3%
My 401k (B)
Domestic Stock: 62%
Bonds: 18%
Foreign Stock: 20%
Other: 3%
If you were rating these results on a scale of 1 to 10 (with 10 being best), what rating would you give yourself and why?
I would say a 6.
I think we have had decent growth but we have definitely missed out on some good opportunities. I think it's because we didn't really have a solid plan so as I researched something I would make a change hoping to see immediate results.
What are your future plans regarding investing?
We will continue to be diligent at our current level of investing in our HSA / 401k's and continue to increase our contributions as we receive raises.
In regards to mortgage debt, we just recently (this month) made some changes so our future plans are to maintain this course of action.
While we were initially automatically paying extra evenly across 2 of our 3 mortgages, we have decided to transition and focus on paying one off as aggressively as possible (all while increasing the amount we save via HAS / 401k vs a couple months ago). The decision for which mortgage was a bit tricky:
Mortgage A (rental)
Highest interest (5.25%)
Highest outstanding balance
Currently valued at 108% original purchase price
Difficult to sell if needed due to lowered interest in the area
Rental income covers mortgage payment less $100
Mortgage B (rental)
Middle interest (3.5%)
Lowest outstanding value
Currently valued at 180% original purchase price
Could sell quickly for profit
Rental income covers mortgage payment plus $50 (could raise rates)
Mortgage C (primary home)
Currently living here
Lowest interest (3.25%)
2nd lowest outstanding value by $10k
Currently valued at 115% original purchase price
Could sell moderately quickly if listed
We decided not to spend extra on Mortgage A even though it has the highest interest and is mathematically the winner because I tried selling it before and I couldn't – I think it will be a couple more years before we can really consider selling this (if we want to sell). For now, the tenants are paying my interest and most of the principal, I just contribute $100 monthly so it is a slightly productive investment.
We will focus on Mortgage B and then, once it's paid off, we will shift to Mortgage C. This way, in a year or so hopefully, we have one less monthly commitment to consider and within another 1-2 years after that we've gotten rid of two mortgage payments and can re-evaluate our priorities and focus at that stage.
WRAP-UP
What money mistakes have you made that others can learn from?
Buying and selling individual stocks on a fad. It was just a few hundred / thousand dollars but it's still money that I lot just being impulsive.
I also think I could have saved more in my HSA / 401k without really sacrificing my general standard of living.
Are there any questions you have for ESI Money readers regarding any parts of your finances?
Why, yes, yes I do and I'm glad you asked…
1. A lot of our net worth currently resides in assets that consist of:
Is this a fair assessment of net worth?
I have read multiple articles arguing both sides regarding if you should include your primary residence in your NW calculations. My concern is that these assets are not liquid and I'm not sure I feel 100% comfortable claiming the value reported by popular websites. After all, things are only worth what someone else is willing to pay for them so while they may be *valued* at a certain amount, it doesn't mean you'll get that in cash when you sell (assuming you could sell).
2. Opinions regarding paying off our mortgages early.
I have read several articles (ESI and other blogs) about the pros / cons, just curious what you're opinions are in our situation. I know the best option based on historical profit is that we could make more and should be adding to our 401k (to the max), but I feel we are off to a good start and this is a way to diversify.
The three houses are in different towns with two being on the east coast near where we live and the other being out west in a market that's on fire. This helps us in hopes that not all three houses will fall out at the same time. But our thoughts are that if one of us loses a job or we lose tenants, not having three mortgage payments could put us in a better situation (in addition to the interest benefit — which I know is less than what we could make in the stock market).
To further irk my fellow ESI readers — we have not been paying down the highest interest mortgage first as mentioned above. The reason is what I mentioned above — when I left my first job, I couldn't sell the house.
So we decided to put our extra funds in the other houses we felt confident we could or would sell quicker if we were in a bind. With one being the house we currently live in — had we been transferred for work, the company would have assisted in selling our primary home and we would have gotten our money back out of it for the next home.
3. Should we cash out on the rental that has appreciated 180%?
We could list at the Zillow Zestimate and we expect the house to go under contract within a week. This would allow us to pay our family back for their support of a down payment (note below*), pay off the mortgage balance, pay off the Mortgage B balance, and still have money left over after paying the capital gains taxes. Since we are funding extra income to the principal on this house, we could also redirect that money elsewhere to 401k's and probably come close to maxing them out.
My concern is that this is a bubble and we could miss out on the huge gains should the market crash. On the flip side it is a reliable rental that is turning a profit vs the mortgage. We don't necessarily need to sell for the money so I feel like we should hold it, but I'm just nervous about the market crashing and we lose out on potentially a quick increase on investment.
*Family assistance was provided as an investment on their part which was also planned to be long term (meaning they're not expecting $ back anytime soon). Should we pay off the mortgage or sell, we would begin giving that money back (plus a fair return on their investment).
4. Do we have too much in cash reserves?
When estimating how much money you should save in an emergency fund — how does the rental income factor in?
Based on some basic research we target to cover about 4-5 months of rental income and an additional 9 months of basic living expenses. My calculations were that we spend $3,000/month on living expenses (not counting the extra we contribute to the mortgages) and need about $10,000 set aside for the rentals.
An additional component to this is factoring in that the rental houses should require a stash of their own. They're both around 15-18 years old so I foresee a roof or other major appliance replacement coming in the near future. I feel confident here because we spend extra on mortgage payments and we could always scale that back for a couple months should we need to finance something large without dropping our cash reserves.
Something to consider: My wife and I also have jobs at very stable Fortune 500 companies, in different cities, in different industries which I think adds a layer of risk prevention.
5. What should I do with my previous employer's 401k balance? Does it help me diversify in any way by keeping the different accounts?
I have approximately $85k in the plan which I cannot contribute to but does offer different fund options (same class, just different funds). I do not pay any special fees besides the fees for each individual fund. I also left my 401k from my original employer which I now can contribute to again once I resumed working here.
6. When my bi-weekly contributions go into my 401k, it automatically diversifies into the funds I have picked so it dollar-cost averages my investments.
Is this a good idea or do you generally suggest to deposit into a general fund and then periodically move the money to the desired buckets based on market conditions?
Lastly, there are so many great articles and comments to read on this site (and many others like it). My advice is to use the knowledge and experience of others to build your own brand, find what works for you. We all make decisions that probably do not look the best from a pure numbers perspective but, we're humans and life is a game – play to win but don't forget to have fun scoring goals along the way.