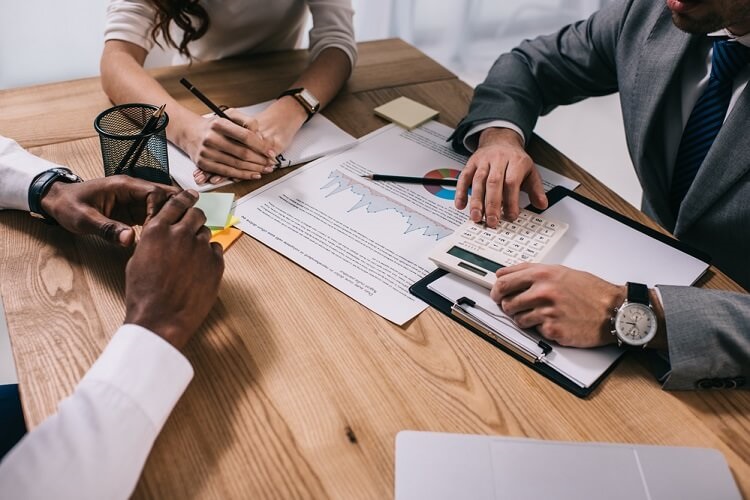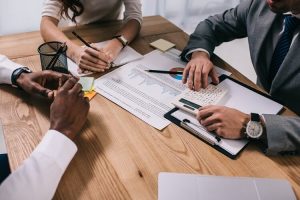 Today we continue the ESI Scale Interview series where people answer questions about their success at working the ESI Scale.
In short, the series focuses on what the interviewee is doing in the areas of earning, saving, and investing. They also get an opportunity to ask ESI Money readers for suggestions if they choose to do so.
If you'd like to be considered for an interview, drop me a note and we can chat about specifics.
Today we have an interview with fellow blogger Jason from Winning Personal Finance.
With that said, let's get started.
My questions are in bold italics and his responses follow in black.
OVERVIEW
Please tell us a bit about yourself.
I'm Jason. I'm 35 and married to my high school sweetheart who's a year younger than I am.
We have two boys ages 4 and less than a year.
We live in New Jersey an hour by train from New York City where I've always worked.
With my limited free time, I love outdoor sports (skiing, biking, running, hiking), playing strategy games and writing about money at Winning Personal Finance.
By making careful and well-thought-out financial decisions starting in my youth, I'm now in a position to live the life I've always wanted.
What is your current net worth?
Based on my tracking spreadsheets and the ESI Scale Financial Calculator, I'm about 9 years from my goal of Financial Independence.
From another perspective, my family could cut a little and get by on one $15 an hour full-time job with the rest of our needs covered by investment returns. Some would consider this status barista FI or at least close to it.
How did you accumulate your net worth?
I've been really fortunate thus far. I was born in the land of opportunity and into a family that prepared me to succeed.
While my wife and I don't have the exact same views on everything money related, we've aligned our priorities and combined energy to get where we are today. The decisions we make by finding balance between each of our preferences is often better than the choices either of us would make on our own.
Getting on the same page as your spouse is an absolute must to achieve financial success.
I've had the goal to become "wealthy enough to do whatever I want with my time" for a long as I could remember. Beyond privilege and luck, the single biggest factor toward my financial success is that I've focused on making decisions to build wealth from when I was as young as 18.
My wife and I both chose in-demand careers that paid well. We knew the power of compounding and kept our spending in check and our savings rate relatively high. We've invested the difference primarily in low cost index funds and have enjoyed the ride up with the bull market in the last decade.
We've also received two inheritances (a combination of cash and a car) worth about 15% of our net worth. We've driven that car (our only car) for the past decade. All of the cash we've inherited has been invested and none has been spent to date.
EARN
Tell us a bit about your career.
When it was time to apply to college, I applied to business programs since I felt that path would maximize my income and compliment my natural skill set. I majored in accounting because of the high demand for accountants at the time. These early decisions and the above average income that resulted was the baseline for growing my wealth.
I developed a passion for finance in school and had always been particularly interested in personal finance.
I looked into becoming a financial advisor before graduation but the jobs I'd interviewed for were all very sales focused and didn't seem to have the analytical work I enjoyed. They also didn't seem to focus on the client like I'd have wanted in that type of role.
Instead of going the financial advisor route, I accepted a prestigious job at a large accounting firm.
My starting salary at 22 was greater than the median US income at the time which is a great place to start. My career and earnings have progressed nicely since than with a few large steps up from promotions or job changes.
I still find it hard to be fully satisfied by my wages. My work requires me to pour a majority of my waking hours into it, and I don't enjoy many non-financial rewards for this time. While I'm happy to earn a living in relative comfort, there are many other things I'd prefer to do with my time if I didn't need the paycheck.
Do you have a side hustle?
I started Winning Personal Finance to be a side hustle. I've since realized that most of the typical ways to make money from a blog are not things I'm comfortable with right now. I'd only want to sell my readers products I strongly believe in. I'm not really compelled to push anything yet. For now, my site is all hustle and no side income.
I've never done much outside of my full-time job to make regular income. Since beginning full-time salaried work, I've been more interested in adding more free time to my life than selling my free time to earn a side income. I'd only want to work a side hustle if I was doing it for fun.
If you were rating these results on a scale of 1 to 10 (with 10 being best), what rating would you give yourself and why?
I'd give myself an 8.
I'm able to comfortably support a family of four on my income in a high cost of living area. I'm happy with that.
I will say that I occasionally feel that I'm not paid well enough for the time, energy and occasional aggravation of my job. I'm paid well for what I do, I just value my time highly as well.
I'm still far from executive level compensation, which I'd consider necessary for a rating of 9 or 10.
What are your future plans regarding growing your income?
My wife left her job a few years ago to stay home with our children full time. We're very aware of the potential income opportunity for her to go back to the workforce as our children enter school. When, and if, we take advantage of that opportunity is TBD.
Personally, I'm considering decreasing my income in the near future.
As my net worth has grown, I've started thinking more about maximizing my enjoyment of life than maximizing my income and net worth. My desire to become a financial advisor has not decreased during the 13 years I've been in the workforce. I'd like for my work to more directly help others than it does today.
It may be an idealistic vision, but I dream about sitting across the table (or video call) from a client and using my knowledge to help them achieve their financial goals. This was the vision I had of my ideal "early retirement" and I've realized that I don't have to wait to be financially independent to do it.
I'm in the middle of taking the required educational courses to become a CFPⓇ and plan to sit for the exam as soon as possible.
After I pass, I plan to seek out a job in the field, even if it means taking a large pay cut.
Life is about more than maximizing net worth.
I keep saying and typing that sentence to hold myself to it when the time comes to make a change.
SAVE
What percent of your gross income do you save?
It will be around 35% this year.
How did you get to this level?
My savings rate has varied drastically during my lifetime.
It's been as low as 20% when we became a one-income family and as high as around 80% when I was living with my parents during my first two years of full-time work.
By choosing an in-state college instead of a more expensive out of state or private one, my parents were able to foot the bill for my education and I graduated with $0 in debt.
Yes, I'm aware of how fortunate I am to have graduated debt free. It's rare these days.
I lived with my parents for two years after college and saved ~80% of my take home pay at that time.
I used the non-retirement portion of that savings to buy a small condo that I could afford on my income alone.
My girlfriend (now wife) moved in with me and paid a portion of the mortgage so our house expenses were less than half of what we could "afford."
We inherited an almost new Nissan Altima in 2007 and have shared it ever since. I'm 35 and have never made a car payment.
While we were fortunate (financially) to have inherited the car, the conscious decision not to upgrade it or add a second car all this time will save us millions by the time we're at full retirement age.
We lived in the condo for five years. Our housing and transportation expenses stayed about the same during this whole time while our incomes grew quickly.
While some of our other expenses, specifically travel and restaurant dining, grew with our incomes, our savings rate remained strong by keeping housing and transportation costs low.
When we had our first son and started to pay for daycare, our savings rate took a hit. When my wife left her job, we cut our lifestyle and housing costs, but our savings rate still took another hit.
Since then, we've been saving a good portion of my raises which has built the savings rate back up. This strategy of saving half or more of salary increases is my simple hack to become a millionaire.
If you were rating these results on a scale of 1 to 10 (with 10 being best), what rating would you give yourself and why?
I'll go with an 8 here as well.
We very easily could have had a higher savings rate. Looking back on our lives so far, we're both happy with a majority of the decisions we've made. Life is about balance and we feel we've received solid value from most of our spending. We fondly remember some of the splurges.
What are your future plans regarding saving your money?
I'd like to continue to find balance in my life.
If I stay the course and the economy does its part, I can expect to be FI in 9 years or so.
If I decrease my income to chase more rewarding work, it may take a little longer.
I'm going to continue to make future decisions to maximize my life's overall enjoyment and let the savings rate fall where it may.
INVEST
What are your main investments?
I'm a huge fan of a set it and forget it index fund investing strategy.
We have 401(k) accounts, Roth IRA's and taxable brokerage accounts. Our strategy has always been to max out our tax advantaged accounts and put anything extra in our brokerage accounts.
I did an analysis on choosing between contributing to a Roth or Traditional 401(k). Today, the Traditional option is best for our goals.
Our current asset allocation is as follows:
52% Large Cap US Stocks
12% Mid and Small Cap US Stocks
22% International Stocks
7% Bonds
5% REITS
2% Cash
All of the stocks and bonds are held in index funds at either Vanguard or Fidelity.
If you were rating these results on a scale of 1 to 10 (with 10 being best), what rating would you give yourself and why?
I'm going to give myself a 9 on this one.
When most people think of successful investing, they think of one or two stock picks that have showed extraordinary returns. I don't play with individual stocks so I don't have a story like that.
The other thing I don't have is a story about how I tried to pick stocks and lost my shirt. A key to being a good investor is to avoid making big mistakes.
I set a strategy I'm comfortable with. I keep every available dollar beyond my emergency fund invested in diversified low cost investments and I've pretty much done this my whole life. This strategy, along with the bull market we've all been enjoying, have led to steady growth.
I play the long game with my investments and feel great about the lifetime returns.
What are your future plans regarding investing?
I'm just planning to stay the course.
If I get to a point that I start to live on my investments, I'll give some serious thought to a more conservative asset allocation.
WRAP-UP
What money mistakes have you made that others can learn from?
I've written about some of my money mistakes before. When I go back and read those posts, the biggest theme I can come up with is not taking more risks when I was younger.
I still question if I should have taken a shot at being a financial advisor to start my career. It was clearly the riskier choice but may have put me in a better place today…or maybe not.
Other items I could have taken a chance on include investing (both time and money) in further education and having a slightly more aggressive asset allocation when I was younger.
Are there any questions you have for ESI Money readers regarding any parts of your finances?
I have a few questions but they are more about my future career than my current finances. I hope that's okay.
For those that have a financial advisor, I'd like to know what attributes the advisor has that they find most valuable. Basically, what should I strive to emulate?
For those that don't have one, is there anything that would cause you to hire somebody to help you with your money? Are there any specific questions/problems you may have for an advisor?