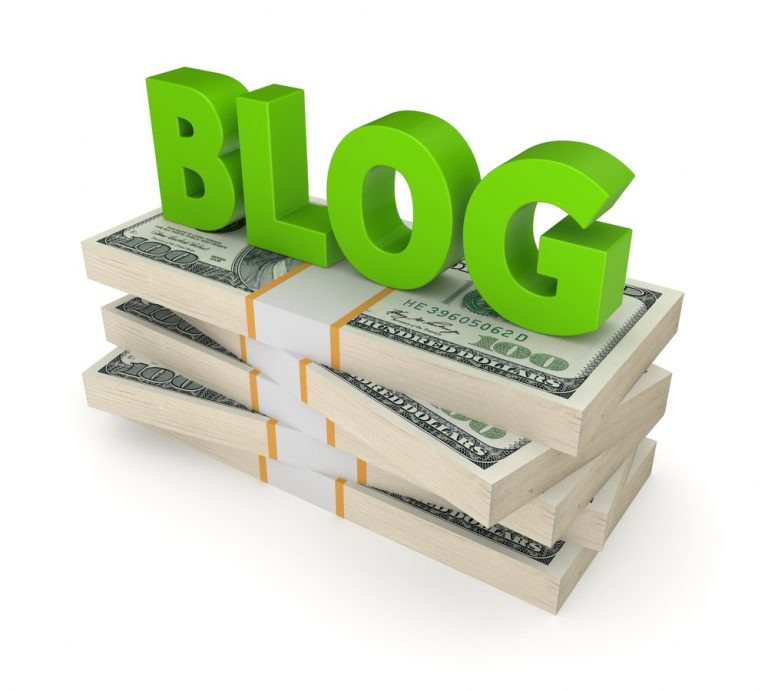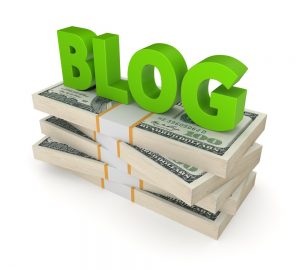 Welcome back to our series on five steps to creating a winning $25k blog.
Last time we covered step 1, how to determine your strategy.
I'm going to break this step in two parts, otherwise this post would be massively long (it's already going to be long and I'm just covering half the points).
Today we'll cover a few pre-development decisions you need to make before creating your site. Then next time we'll get into the actual steps to create the site.
With that said, let's get started…
A Few Decisions
Before we get to actually creating a site, there are a few decisions we need to make:
Select a site name
Select a domain name
Develop a tagline
Get a professional logo
Let's cover these one at a time in detail.
Action 1: Select a site name.
In the last step we did several things that helped us prepare to pick a site name.
We found your unique selling proposition, detailed facts about your target audience, and ultimately used that info to create a site summary statement.
Now we can look at all those, and especially the summary statement, to help us pick a name.
Picking a site name is way more art than science.
Your name can take on many possibilities. I suggest you consider naming the site something:
YOU enjoy
You think your readers will like/understand
That fits your personality
You can live with for a long, long time
That has value in some way — like SEO (It's an added bonus if the name is something that people will actually Google.)
As for how these can play out in real life, consider these examples of types of names:
Descriptive: "Get Rich Slowly", "1500 Days", "Think Save Retire"
Funny/Creative: "Mr Money Mustache", "Waffles on Wednesday", "Slowly Sipping Coffee"
Your actual name or part of your name: "Coach Carson", "Chris Reining", "Minafi"
There's no right or wrong answer. My recommendation is to simply brainstorm some names that you like and think represent what your site is about.
Come up with several option, then you're ready for the next step…
Action 2: Select a domain name.
Note: As we begin to talk about selecting a domain name and the like, you'll see me refer to HostGator a few times. This was an original company I worked with but now I recommend BigScoots for their superior performance.
This is listed as separate from the naming process, but they are usually tied together. That's because IMO it's MUCH, MUCH, MUCH, MUCH, MUCH, MUCH, MUCH, MUCH better to have your site name and your domain name be the same.
But I'm getting a bit ahead of myself. Let's begin with the basics.
Just in case you don't know, a domain name is your web address. It's the URL people type in to their web browsers to visit your site.
Mine for ESI Money is simply esimoney.com. It can also be listed as www.esimoney.com.
You typically want your domain name to be the same as your blog's name because it simply doesn't make sense if your site's name is "Money Master" and your domain is www.JoeSmithsBlog.com. That said, it does happen now and then.
A few simple rules to help you select the right domain name:
Don't include numbers or dashes in your domain name (MoneyMaster.com works, Money-Master.com does not)
Don't use "the" before your blog name (i.e., thebestblog.com) unless you absolutely must
Try at all costs to get the .com – don't use .net or .org if you can help it
The shorter the domain name the better
For example, I knew I wanted my site to focus on three steps to building wealth: earning, saving, and investing. I also liked having "money", "wealth", or some other financially-related word in the name.
But EarnSaveAndInvestYourMoney.com seemed a bit long. After a bit of brainstorming I came up with a shorter version that contained all I wanted to say: ESIMoney.com.
Of course the problem is that many of the great domain names have already been taken.
That's why you need several names you like (see above). You can then rank them in order of preference and see if they are available.
Hostgator has a tool to help you find the right domain. Just type in your preferred choice, click "Search", and it will tell you if the domain is available.
If you find one you like, GET IT!
It's okay to register a domain with one company and have your hosting (which we'll cover in the next post) with another. That's actually my current setup. You can also register your domain in the same place as your hosting. It's personal preference on which one you like. The first gives you more control if you want to move your site while the second makes it easier to set up in the first place.
As you are purchasing your domain, you will be asked if you want the Domain Privacy Protection. Normally, when you register a domain, you have to tell ICANN who you are, and anyone can look up who owns the domain, including your address. If you use Hostgator's Domain Privacy Protection your information is replaced with Hostgator's. It's still your domain, but no one can look up your personal details.
My advice: GET THE PRIVACY PROTECTION!
I learned this lesson the hard way. I bought one URL simply on speculation and didn't select privacy protection. I was inundated with emails and calls (yikes!) from people all over the world trying to sell me various web services. Worse yet, I got on a scammer list and had six months of calls from bogus IRS agents saying they were suing me. So do yourself a favor and go with the protection.
To do so, simply follow the on-screen instructions. It's as easy as buying something from Amazon.
Action 3: Develop a tagline.
A tagline is a mini-sentence that tells people quickly what the site is about. A tagline is also sometimes referred to as a slogan.
Or if you'd like a simpler definition based on what we've already learned in this series, here it is: a tagline is a shorter version of your summary statement.
In other words, if your summary statement is 2-4 sentences and is used for things like guest posting and your bio, the tagline is 2-8 words and contains the essence of the summary statement to tell the reader very quickly what the site is about.
Here at ESI Money mine is "Three simple steps to wealth."
If you want an "official" definition of a tagline, here's one:
A marketing tag line is a short catchphrase used by a business or brand to summarize its mission and the products or services it offers. Tag lines are designed to be catchy, clever or even controversial to distinguish them from the tag lines or slogans used by other companies and to make them more memorable. Companies use their tag line on every piece of marketing and communication material, including business cards, stationery, websites and social media profiles.
Here are some examples of popular taglines:
"Just Do It"
"Got Milk?"
"Melts in Your Mouth, Not in Your Hands"
"A Diamond is Forever"
"Tastes So Good, Cats Ask for It By Name"
"Can You Hear Me Now?"
"Like a Good Neighbor, State Farm is There"
"The Few. The Proud. The Marines"
And just because I can't resist, here's a list of the 100 best taglines ever.
These are advertising taglines and thus they are a bit more creative. You can use something similar for your site, though I prefer descriptive over cute.
How to Create a Tagline
Inc has a good article on how to create a tagline if you want "professional" advice.
But here's how I recommend doing it…
First of all, let's begin with what's included in the tagline:
2-8 words, the shorter the better
Needs to capture the basic essence of the site, not its entirety
Good to use "keywords" that the reader recognizes and is drawn to
Catchy if possible but better to be clear if not (i.e. clear over cute)
Second, taking these into account, go back to your summary statement as inspiration to create a tagline.
Brainstorm various ideas that fit. Let's use my site as an example.
Recall that this is my summary statement for ESI Money:
ESI Money is a blog about achieving financial independence through earning, saving, and investing (ESI). It's written by an early 50's retiree who achieved financial independence, shares what's worked for him, and details how others can implement those successes in their lives.
So from there, I created several possible taglines:
Financial independence done right
Earn, save, and invest your way to wealth
Financial independence through earning, saving, and investing
You. Wealthy.
FI through ESI
ESI your way to wealth
Early retirement can be yours
I could go on and on.
At this point you want to simply think of a TON of ideas.
Then let them sit for a few days. Ask friends or family members what they think. Play around with the words. Ultimately something will develop that you'll like.
That's how I ended up with "Three simple steps to wealth."
Here's why I like it:
It implies the process is easy — only three steps (plus covers ESI — three steps)
Those steps are simple — it says so itself
The site talks about money/wealth
So what I take away as a potential reader is "this site will tell me three simple steps that will help me become wealthy." Bingo! That's what I want to communicate.
From there they can dig a bit deeper into what those steps are, how they implement them, and so forth. But in five words they understand what the site is about. My tagline has done its job.
Once you have tagline options (or even pick one), here's how to know if you have a good one:
Is it visually appealing? How does your tag line look under your business name? Does it have an impact when used on your business card and website?
Is it easy to say and remember?
Are you speaking in a language and tone that your customers can understand?
Does your tag line promise something that you can deliver?
Does your tag line use different words from your company name? For example, if your company name already includes the word "insurance," there is no need to use the word "insurance" in your tag line. If your company name does not use the word Insurance, and this is your primary product or service, then you should include the word in your tag line, for clarity of purpose.
Do people like your tag line? Try out a few tag lines by asking friends and colleagues for feedback. Invite them to make any suggestions on how they could be improved or focused.
Of course you could always hire someone to create a tagline for you but don't bother. A simple tagline you develop will be fine as long as it's in the ballpark of your summary statement.
Action 4: Get a professional logo.
Many bloggers skimp on this step, but I've always had my logos professionally designed. I think it's worth the cost since it makes your site look legitimate and visually appealing.
A lot of bloggers disagree with me on this, but it's not because they think I'm wrong. It's because they are cheap. They don't want to spend any (or much) money on a professional logo. So they end up getting their brother to do it for free or a friend who is a "graphic designer" and it ends up looking like something Gomer Pyle designed in his sleep.
I highly recommend you get it professionally done.
Now assuming you agree to go this route, you have another decision to make: a single designer or multiple designers. I prefer multiple. I like lots of different ideas flowing in, especially if you don't know exactly what you want. It's a simple fact that more designers will come up with more ideas than a single designer.
I'm going to go through the steps I've taken three times now to get a logo I loved so you can benefit from my experience.
The summary of what I recommend is to go to 99Designs and set up a logo design contest.
With such a contest, you tell how much you'll pay for a completed design. FYI, I paid $699 in total for my ESI Money logo.
How to Get a Logo Made with 99 Designs
That's the overview, but let's break it down step by step. Here's what I'd do:
1. Write out what you want in a logo.
99Designs is going to ask you these questions anyway, so you might as well do them beforehand.
The reason is that a designer is going to need to know what you're thinking in order to create a logo you'll love.
So you need to write up a document detailing your desires. Here's what I wrote up for ESI Money:
Brief Summary
ESI Money (http://www.ESIMoney.com) is a soon-to-be personal finance blog designed to help readers become wealthy. The site's premise is that there are three steps to becoming wealthy: Earn (E), Save (S), and Invest (I). This contest will select the logo/image that will be the main focus of the branding for this site.
Design Goal
ESI Money needs a logo for the website (www.esimoney.com) as well as various other places where the brand might appear.
Tagline
"Three Simple Steps to Wealth"
The tagline should be incorporated into the logo, though it should be small and unassuming compared to the logo and name.
Guidelines
I want a logo that has: 1) a symbol/icon of some sort, 2) the name of the brand (ESI Money) and 3) the tagline.
While they will all need to work together, they will also need to work as follows:
— The icon standing alone
— The icon with the name
— The icon with the tagline
— The icon with the name and tagline
Here is some direction for the icon:
• I'm very open on options for the icon itself. To be sure you understand what I mean by an icon, here are some examples:
— The $ sign in the dialogue box at www.mymoneyblog.com
— The turtle at www.getrichslowly.org
— The three-leaf icon at www.wisebread.com
— The star at www.freemoneyfinance.com
I'm not endorsing any of the styles of the icons above, just showing examples so everyone can see what I mean by "icon".
I really want you to be creative with the icon. I do not have a pre-determined concept of what it could be. But some food for thought:
— I do like stars, especially with some sort of flair like the one at freemoneyfinance.com
— I've always liked antique/skeleton keys and the thought of "unlocking secrets to becoming wealthy"
— An icon that incorporates the E-S-I could be interesting, especially if it's subtle like the Toyota logo.
— An icon that says "wealth/money" like a bag of gold, bunch of coins, or a single coin with character (like an English lion on a shield or crest)
— A chess knight as I could talk about the "strategy of becoming wealthy"
— A crown – who's wealthier than a king?
— A trident as I love sailing and there are three "points" to becoming wealthy.
— It may be none of these. Let your creative juices flow and surprise me.
The color combinations I like are (in no particular order):
— Royal blue/black/white
— Green/black/gold (or yellow)/white
— Red (maroon)/white/black
I can be persuaded to like something else if I see it, but starting with these will be good.
The successful designer will likely try several designs, combinations, and colors. He/she can then adjust to what I like based on my comments/feedback.
As for fonts, I prefer sans-serif options that are widely used.
These comments aside, I am open to new/different icons/treatments too, so don't let the above limit you if you think of something you believe works better.
The logo should look good in color, white (on color background), and black.
The ultimate logo for the web needs to be lightweight to minimize page load time.
It also needs to be simple. An icon that's overly complicated will be too difficult to deal with.
One of the best tips I can offer you is to get into the contest early and watch for feedback. One of my contests could have had a different winner if the designer had simply checked back and made a few small adjustments according to my directions. But she did not, and time ran out. Likewise, several designs with promise were submitted within a few hours of the contest deadline. If I had had time to comment and allow the designers another chance, there could have been a different winner.
Design Style
I'm looking for something bold, yet classy. Try to avoid cartoonish styling and florescent colors. The design should ultimately look good not only on a web site, but in print, on t-shirts, mugs, etc. The total number of colors used should be kept to a minimum.
Deliverables
Once the winning design is selected, I'll need a wide range of banners and designs in various colors and sizes. I realize this represents a good amount of work and have thus priced the contest a bit higher than I would otherwise to compensate the winner.
Feedback
I'll be very active in the design process. I will be checking submissions at least daily and will be rating all designs. I'll also provide regular feedback, answer questions, and help designers brainstorm if I see something that catches my eye. Initially I'm trying to limit the restrictions and requirements as much as possible so I can let the creativity flow since I don't have a particular design theme in mind just yet. As I begin to see design elements that I like or dislike I'll provide the guidance needed to ensure you're focusing your efforts on where I see the end result going.
Wants
• Professional design that will look as good 10 years from now as it does today.
• Original content. If it's copied from another logo, I do not want it.
• Simple color scheme.
• Formats as noted above.
Don't Wants
• Too many colors or a rainbow scheme.
• Serif or other "frilly" fonts.
• Reflection under the logo.
• Generic clip art.
Yes, it's a lot of work. But do you want a good result or not?
Like in most of life, if you put in the right work you'll get a good result.
2. Go to 99Designs to set up your contest.
You will be asked what you want to spend (they have four standard packages — FYI, this used to be free form, you could put in whatever amount you wanted) as well as be given the option to have your contest promoted, etc. It's up to you to choose whether to do that or not.
I think I promoted my contest on one logo and not the other two and the results weren't too much different.
If you offer a good enough amount for the contest, believe me, the designers will find you.
That's why I would go with at least the 99Designs silver package ($499) or maybe even gold ($799).
3. Launch and monitor the contest.
Once you post the contest, here's how things progress:
They have a qualifying round which lasts four days. At this point "designers submit designs to your contest. During this time, provide feedback about what you like and don't like."
Next is the final round which lasts three days. At the end of the qualifying round you select the designs (and thus designers) you like best. In this round you only work with those designers to help them revise the designs to perfection. At the end of this round, you select the winner (or winners — there can be more than one but you'll pay for each one). You have up to 2 weeks to review the submitted designs and choose a winner. BTW, there's a feature where you can share your favorites with friends/family and have them tell you what they like and dislike about your final few choices.
The last round is the finalization round and it can last up to five days. Here your winning designer signs the design's rights over to you and sends you the final files.
That's it. Quick and easy. As I said before, I've used them three times and loved the results each time.
Making the Most of Your Contest
I certainly learned some things over the course of three contests. Some tips for making the most of yours:
Give timely feedback. Schedule the contest for a week when you're going to be at your computer. Check the site every few hours and provide feedback on every design. If you hate it, say you hate it and tell why. If you love parts of it, say what you love. Not only will the designer you leave comments for see the comments, but all designers will. They will then adjust their designs towards your preferences. For instance, if I tell one designer, "I don't like that color", then all the other designers know not to use that color as well. The more comments and details you leave as soon as possible, the more great designs you'll see.
Offer encouragement too. Don't simply be critical. Say "I like this" and "I like that." If the designers feel like you are working with them, they'll put more effort into it and you'll see more designs.
Suggest new/different designs. You can always say, "I'd like to see something like this (fill in the blank)" and get an entirely new set of designs.
Leave ratings. 99 Designs has a star rating system. I always start out giving one stars to the ones I don't like and two to the ones I prefer. As the designs get better (based on my feedback) I then give three and four stars as we near the deadline. If the field gets too crowded with four-star designs, I put some back down to three. You can sort the designs by stars so you can always see the best designs at the top.
Repeat the process but be even more intense in the final round. The designers are more aggressive here and more willing to do whatever you want because they've gone from competing with 80 others to only five others — they can almost taste victory (and the money). (BTW, the winner gets all in this contest).
Use the survey process. You can select a handful (five or six I believe) of designs and email them to friends and family for comments. They then type their comments into the site so you can review. I did this and the comments were always VERY helpful. I actually never selected the one the people liked best as I preferred other options, but their comments were always useful to perfect the design I did like.
Once you pick a winner, ask for all the combinations of the logos you think you might need (icon, icon and name, in colors plus black and white, etc.) in all the formats you might need (eps, jpeg, png, etc.) in all the sizes you might need to use on your site and for other purposes. This is your one and only chance to get this stuff, so ask for everything. Once you get it and approve everything, the designer receives the money and he's long gone.
And that's it. After all these actions you have your site's name, domain, tagline, and an awesome logo.
Now it's time to pull it all together and design your site. You can get that info by reading Five Steps to Creating a Winning $25k Blog, Step 2: Design a Great Website, Part 2.