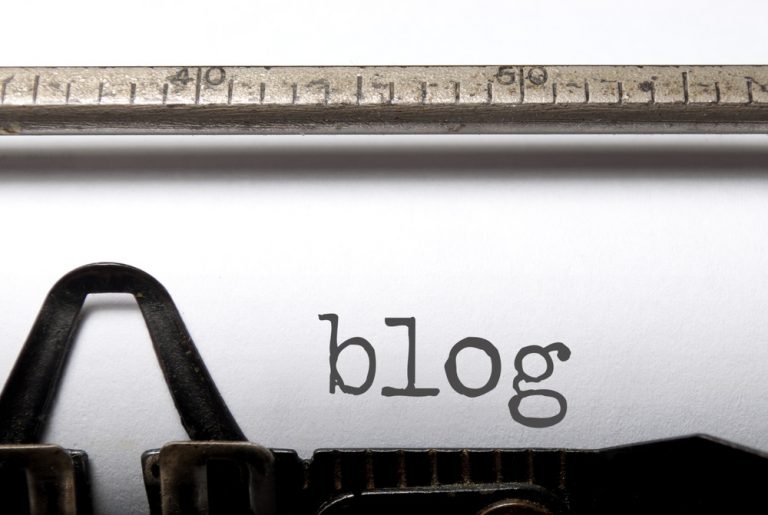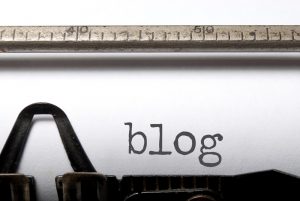 Note: As we continue this series, some may want to get started asap. If so, I recommend BigScoots as a host. Visit them today to get started.
Welcome back to our series on five steps to creating a winning $25k blog.
Last time we covered the first part of step 2, which detailed several steps that need to be completed before you launch your site.
Now that those are done, we'll get into specific steps to building the actual site.
The Next Actions to Take
Let's begin by reviewing the action steps we'll be discussing in this post:
Set up the site
Create your site's design
Secure social media accounts
Develop your basic pages
Set up an RSS feed and email capture
Install Google Analytics
Include ads (or not)
Once you do all these, you'll have a rockin' site and be ready to write!
Who Does the Work?
With many of the tasks in this post you have a choice concerning who completes them: you could do everything yourself or have someone else do some of them for you.
In particular, the following lend themselves to being hired out:
Set up the site
Create your site's design
Set up an RSS feed and email capture
Install Google Analytics
These are mostly tech-based steps which are easily transferred to someone with specialized knowledge and skills.
The decision DIY/hire decision depends on many factors such as the time you have available, the skills you have, the budget you have, and on and on.
I've done it both ways, but on this site I had someone do it for me. I had more than enough money to pay her and I was more interested in getting the site up and running quickly rather than saving some money and spending a lot of time doing it myself. (BTW, I was still working during this time which both gave me the money needed but also cut into my time.)
That said, I will be going through each step from here on out assuming you want to do them yourself. I'll give you tips, tricks, and point you in the direction of some good, extra, reading material if you want to know more.
Now let's get to it!
Action 1: Set Up the Site
This step involves the basics of getting the site up and running — issues like selecting hosting, installing WordPress, what settings and plug-ins to use.
Books are written on these subjects and I'm assuming you don't want to read 10,000 words from me on what host to pick.
So we'll make this easy and break it into two parts.
For specifics on how to select a host, how to install WordPress, and other tech details associated with setting up a blog, see my post titled Start Your $25k Blog.
Once you've read that post you can go to this page I set up with HostGator to give ESI Money readers a special deal on hosting. Use code "25kBlog" to save a bundle at checkout!
For the other parts of the setup, here are my thoughts…
Settings and Plug-ins within WordPress
Once you get WordPress installed, you now have a multitude of settings and plug-ins to use. (BTW, plug-ins are simply pieces of software that attach to WordPress to perform specific tasks like schedule posts for future publication, provide site security, and so forth.)
There are an endless number of tweaks you could make to any given blog, so let's focus on the ones that are most important. IMO the post 50 Essential Settings after Installing WordPress does a great job of this — if you do these 50 you will be well on your way to success! It includes both settings and plug-ins you'll need to get started.
Here are some of the tips they list that I want to comment on:
#3 – Setup the Website Title – See, I told you doing the work in the earlier steps would save us time later. 😉
#4 – Set Your Site Tagline – We've got this covered as well!
#5 – Setup Your Preferred Site Address – WordPress (URL) Address & Site Address (URL)
#11 – Create Basic Site Pages – We'll get to this later on in this post.
#15 – Permalinks – You want to set them to yoursitename.com/postname/ (you do NOT want the category or date in these).
#19 – Connect Google Analytics – Talked about below.
#24 – Add Logo and Favicon – Again — We've done this work! Now it's easy to add!
#27 – Setup Gravatar – You need a logo for this! Done! 😉
#34 – Add Comments Management Plugin – They recommend Disqus which I do not like since it requires commenters to register. Hopefully the theme you select will have a comment management system.
#36 – WooCommerce Plugin – Don't need this unless you're selling something.
#43 – Install WordPress Theme – Talked about below.
The rest you can read and implement on your own (or have your designer do it).
Action 2: Create Your Site's Design
There are a ga-zillion ways to design a website. And there's debate on what makes a "good" design. I've seen sites that are totally beautiful get no traffic and ugly ones kill it.
So things are subjective here to say the least.
But there are a few tips I can offer which should help:
Find a site you like and use that as a template in designing your site. Don't copy it look for look — don't be that guy! But make changes so it becomes your own while still having the essence of what you like.
Your site needs to be pleasing to the eye (pretty) so either you or whoever you hire needs to have a sense of style (this is one reason I hired someone — my sense of style stinks). Colors need to match, pictures need to be right, text should be the appropriate size, etc.
Be sure your site is easy to understand (logical in its set up). Once you get a rough draft of it, let a few friends poke around to see if it makes sense.
Your site needs to be built for performance. One of the major factors Google uses in deciding rankings is site speed. Too many images and ads are the usual culprits in slowing down a site.
You may want to select a theme to help yourself or your designer. A theme is just a pre-developed design which you can then change to be your own. Some are free and some are for sale. Either ask your designer for suggestions or Google around a bit for options. Be sure your theme is responsive/mobile friendly. Most new ones are these days since so much traffic comes from phones and tablets.
You're going to need to decide what to do about photos. It's likely that you're going to need some on your site — maybe as many as one per post (which is the minimum for me). Your options here are: 1) use your own photos, 2) find free ones on the web, and 3) buy them. The first and second choices seem better, but they really aren't. You probably can't take enough good pictures to use and free ones may be public domain or may be owned by someone (believe me, it's a pain when someone emails you and accuses you of stealing their photo, even when you got it from a "free" site). So I use and recommend DepositPhotos. They have a wide range of photos at affordable prices and I never have to worry about them. Plus using them saves me up to 30 minutes per post looking for a good, free photo.
That covers the basics. If you want to know more, here are some good resources regarding site design:
While you're working on your site, you also need to…
Action 3: Secure Social Media Accounts
Let's face it, social media can be a huge time suck.
Worse yet, it can be a huge time suck with very little benefit to your site.
You can spend ten hours a day on every platform promoting your site if you want to, but let me take a bit of pressure off you with these tips:
In all but the rarest of cases, social media isn't going to be your biggest traffic driver, so relax a bit here.
You don't need to do it all. Pick one or two social media platforms you enjoy and think will help you. Then focus on developing these.
Try to get your site's name on each media outlet. If your site's name is MoneyBlog.com, try to get Facebook.com/MoneyBlog and so on.
Once you know what media outlets you want to use, sign up and get accounts for them.
Put links to your key media accounts prominently on your homepage so readers can find them. Also set up social media share buttons and have them on every post. This makes it easy for readers to share your articles. And please, please, please pre-populate your share buttons with your name on each specific platform. For instance, set up your Twitter share button so it not only populates the name of your post and the link to it, but contains your Twitter handle as well. This allows users to notify you easily that they shared your post and lets you know who's reading/sharing as well.
I personally have accounts at Twitter, Facebook, and Pinterest.
Most of my time is spent on Twitter since that's the platform I prefer, where I have the most success, and is a good place for both readers and bloggers. I share multiple pieces on Twitter every day (mine and other great articles I find).
I post once a day on Facebook. The posts go live once a day, but I schedule them in batches through Facebook's back-end.
Someone manages Pinterest for me (which costs a fortune) and I may abandon it soon. Personally, I don't get it and don't really enjoy it. But others swear it's been a traffic goldmine for them.
Action 4: Create Your Basic Pages
These pages will be the first content you write.
All sites have pages that are needed just to take care of the administrative details. These pages include:
This brings us to…
Action 5: Set up an RSS Feed and Email Capture
At this point, you'll begin thinking about how people will know when you have a new post.
Much of this will be executed in a later step, but for now you need to decide where to place these connections as it will impact your site design.
My recommendation:
As stated above, you'll want people to be able to subscribe both by RSS (a feed that notifies people you have a new post) and email (readers are sent an email each time you post something new.)
The RSS feed was set up in action step #1, so you're set there.
You will need to pay for an email service that allows users to enter their email address and get notifications. I use GetResponse, but we'll get to how to set up and use email in a later step.
You will want your email capture form to be prominent — on the home page and visible "above the fold" (on the first part of the page someone sees when they come to your site). As you can see, I have mine near the upper right side of my home page (as well as every other page — I put it in the sidebar so it's visible no matter which post someone is reading).
We'll get into how to drive email sign ups later, but for now, just know you need a spot for it and it needs to be in a good location. With email you can control the communication with your readers, so it's vitally important. Without it, you can post and hope others read, but you can't be sure.
Action 6: Install Google Analytics
All I'm going to say on this topic is:
You MUST have Google Analytics on your site. Don't wonder IF you should install it — just do it. You WILL want to know the stats related to your site's traffic.
There were details on how to install Analytics in the action step #1 article linked above, but if you want more, here's a nice tutorial with a video. It also tells why you would want to install it just in case you need convincing. 😉
Action 7: Include Ads (or not)
You'll want to decide on your ad strategy from the get-go.
There's an on-going debate among bloggers on whether or not you should install ads on a new site. The arguments go something like this:
You should not include ads on your site from the start because: 1) you don't have enough traffic to earn anything so you're wasting blog space, 2) ads make the user experience worse, so again why have them if you aren't going to earn anything?, 3) you can use the space taken up by ads for more important things, and 4) you can always add ads later.
You should include ads on your site from the start because: 1) though you won't earn much, you'll earn some, 2) it gets you used to watching ad revenues and thinking how to run your site as a business, 3) it gets users used to seeing ads on your site, and 4) it's easier to incorporate them into the design now rather than later.
I am firmly in the "go with ads from the start" camp. Here's the main reason why:
People hate it when they are used to getting something for free and then you begin charging for it.
It's a fact of life and I could cite example after example of this truth.
While ads aren't necessarily "charging them", believe me if you have no ads, then get a ton of readers, and then add ads, you will get negative feedback.
In addition, I like incorporating ads into the design since I feel it makes the site look more like a business (i.e. more professional).
So I would 100% start the site with ads, and Google Adsense is the entry-level standard. Here's how to sign up for it. Once you have an account you simply paste your code into WordPress where you want the ads to show up.
Ok, after all these steps you're ready to begin writing!!! Yea!!! For the next post in this series, read how to develop awesome, shareable content.
As always, comment below to let me know if I missed anything or if you have any questions.