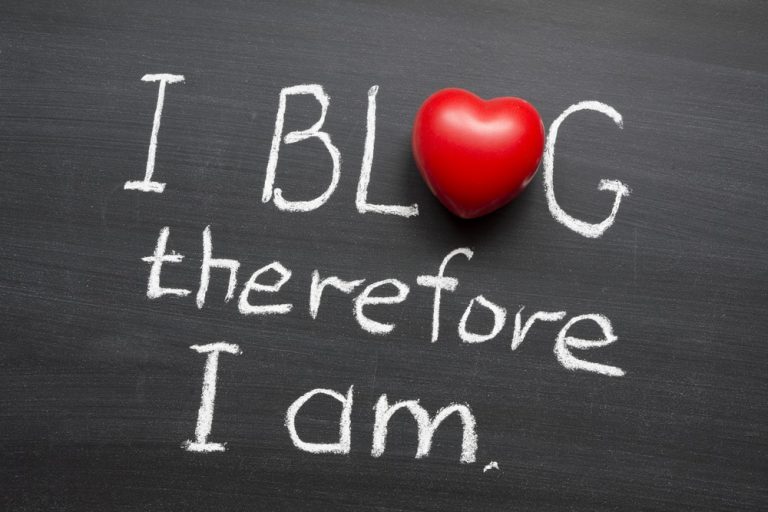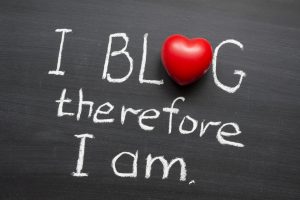 Note: As we continue this series, some may want to get started asap. If so, I recommend getting started with BigScoots.
Welcome back to our series on five steps to creating a winning $25k blog.
Now that we've got our site up and running, it's time to begin writing.
While many think this is the "easy" part, the hard work has just begun.
I'm Not Ernest Hemingway
It's a bit ironic that I'm writing a post on how to create awesome content because I don't consider myself to be a great writer.
Sure, I hit a home run now and then, but generally I would say my writing is simply "ok".
That said, I do own Rockstar Finance and review TONS of posts each week (around 1,500) searching for the best of the best.
So I can recognize greatness in others when I see it. It's this experience I will draw upon for this post. Plus I'll ask a few friends to chime in and I'll link to some great articles on how to write well. With all that at your disposal, I'm fairly confident this post will deliver on the premise.
Two Sides of Writing
While we're going to cover how to "develop awesome, sharable content," that's really just one part of blog writing.
There's a whole other side of content creation that deals with the practical side of things.
Let's look at these before we get to the writing part…
Content Decisions to Be Made
Before you begin posting your awesome content, there are several content-related decisions to be made:
What topics will you write about? And the opposite of that: what topics won't you write about? For example, I cover "what's worked for me and how others can implement those successes in their lives." (This is from my summary statement which we discussed earlier in this series.) As such, I talk about growing your career, saving early and often, and investing in real estate because these are "what have worked for me." I happen to have good insights into them because I have lived them. Conversely, I do not write about cryptocurrencies because I know little on the subject, have no interest in learning about them, and they seem quite speculative to me. That's what I focus on and what I avoid. Now you need to decide what you will and won't write about.
What tone and style will you use? Will you be casual or formal? Will you be the yell-in-your-face football coach or the it's-going-to-be-alright mom? Will you be funny or serious? I decided from the start that I would write as if my reader was in the room and I was chatting with him — what I would say in person is what I would write, in the same tone and style. I write as if I'm having a conversation with a friend. How will you write?
How long will the posts be? In the olden days, there seemed to be an advantage with the search engines to writing as much as possible. This favored shorter but multiple posts. Much of my first blogs' success was built on this formula. However it seems these days that Google appears to like longer posts (at least 1,000 words) and the longer/more detailed, the better. This is why my posts here are usually at least 1,000 words and more often 2,000 or more. That doesn't mean it's right for you, of course. But you do need to decide on a general format and length that you think works for you.
How often will you post? My advice: set a schedule you can commit to otherwise you'll confuse and ultimately lose readers. If you tell readers you'll post twice a week, do it. If three times a week, do it. But it's much better to promise to post once a week and keep that commitment than to promise to do three times per week and miss it often (or even now and then). Commit to doing whatever you decide.
What days and at what times will you post? This follows from the previous question — how will post frequency be implemented within days? In general, Mondays and Tuesdays are the most popular days for reading, so whatever your schedule you'll want to include at least one of those. As for times, I think posting early in the morning before most people are up is good, but that's simply my personal opinion. I post Monday, Wednesday, and Friday and my readers know those are firm days for me. I have also said I will post on Saturdays when I have something "extra" to cover like this series.
How will you make sure your basic writing skills are good? It should go without saying, but I'm going to say it anyway: you need to cover the fundamentals of writing like using good grammar, making sure everything is spelled correctly, using the appropriate punctuation, and so forth. I spell check all my posts before loading them into WordPress. I also write/read a post several times while creating it. I don't catch everything that's for sure, but it's much better than if I simply typed my thoughts into WordPress and hit "publish."
What rules will you break in writing? You need to use good grammar of course, but blogging isn't your eighth grade English class, so feel free to use a bit of your own style even if it's not always technically correct. For example, I often use dashes to connect two thoughts — I like them because they break things up a bit (see what I did there?) Is it technically correct to use dashes or could I have written it better/differently? Truly, I don't care. I like it. And since it matches the way I would talk, I do it. I also use a lot of parentheses (see above for an example) too. 😉 So don't feel like you're locked into some sort of style guide when you write — unless that's your thing, of course. As long as it helps the reader understand what you mean, feel free in your use of the language.
Is there a plan to launch your site with several posts? If not, there should be. You will want to write a handful of posts in advance to pre-seed your site before you officially launch it. (BTW, I'm NOT talking about the administrative posts like "about" and "contact" but normal posts that you simply write before the blog gets announced to the world.) By doing this, your site looks much more developed once you start marketing your stuff. After all, you don't want readers to visit a site with only one or two posts because it looks amateurish. I started with a couple themes to pre-seed this site: 1) why I was starting another money blog and 2) specifics on the key philosophies of the site (earning, saving, and investing.)
Where will you get your inspiration? At least part of your inspiration needs to come from yourself — your interests and your life. If you do not have this it's likely you will not be able to stick it out because you don't live/enjoy the subject matter. In addition to your own life, here are some places you can get inspiration: mainstream money websites, financial books, magazines (the few still out there), and money blogs (of course). I keep a spreadsheet list of ideas and refer to them from time to time when I need a good idea.
How will you plan and track your content? You need at least a basic plan for what you will write about and when. And you certainly need a way to track it all. I have a spreadsheet that lists dates, times, and potential topics for two to three months out (I pick the topics based on what I'm doing, times of year, etc.) Once I write a post and schedule it in WordPress, I make a note that it's complete and move on to the next article. You don't have to go overboard here, but you will want to think about your publishing schedule and at least have a rudimentary way of tracking it.
There are probably some more tasks that I've forgotten to list, but I'm sure others will remind me in the comments.
Why Awesome, Shareable Content?
As we transition from the administrative writing issues into the content itself, let's begin by reviewing some reasons we'd want to strive for awesome, shareable content. It may seem like the answers are obvious, but I don't want to assume that.
By the way, one of those leads to the other. If your content is awesome, it will probably be shared. And the more people like it, the more they will share it.
So the goal here is to create content so amazing that people 1) love it and 2) want to share it with those they know.
Here are just a few reasons you want awesome, shareable content:
It's loved by readers. The readers then love the blogger as well and bloggers who are loved by readers succeed. When readers enjoy posts they become long time readers (versus casual visitors) and help a blog tremendously.
It's shared by readers — and the readers those readers share with — and thus grows traffic.
It's shared by other bloggers which generates links. These then help with SEO — which leads to traffic.
It gets featured on bigger sites which, as you guessed it, leads to traffic.
It opens the doors to guest posting. Having awesome content makes larger blogs comfortable in trusting you with a guest post slot. They know that you write well which alleviates a main concern when a smaller/newer blog asks to guest post.
It's loved by Google. Posts that get a lot of links/attention are generally loved by Google (though this can vary based on subject matter.)
In other words, having awesome content helps to solve one of bloggers' most common problems: how to get more traffic.
As such, working to create the best content possible is worth the time and effort.
Developing Awesome, Shareable Content
Of course what makes for "great" content is highly subjective — it's like what makes for a great movie, song, piece of art, or book — one person's diamond is another person's lump of coal.
However, most people can at least agree on some generalities that contribute to great content.
I have my own thoughts, of course, but I have combined those with suggestions from other bloggers. I asked my Twitter blogging friends to describe what makes great content in a handful of words. Here's what they came up with (as well as my thoughts).
Great content (is):
Unique/original
Tells a story
Inspiring
Positive
Educates
Authentic
Adds value to the reader's life
Applicable
Thought-provoking
Fun and refreshing
Relatable
Vulnerable
Enlightening
Actionable
Passionate
Interesting
Informative
Reflects an obvious effort to make good quality
Engaging
Has great takeaways
Includes beautiful images
Helpful
Truthful
Real and honest
Habit changing
Contains good writing and exciting word choices
Enjoyable
Experience-based
Has high reader engagement
Entertaining
Useful
Easy to read
Obviously some of these overlap and mean pretty much the same thing as others. Plus this is not a comprehensive list by any means. That said, it's enough to convey the idea.
As you can see, great content can be many things but ultimately it comes down to the fact that it's simply special in some way.
Any one post can't contain everything in the list above, but the more you have of the above in an article, the more likely it is to be considered awesome content.
At Rockstar Finance, we have our own spin on what makes for great content. We detailed this in How to Write Rockstar Content. It includes many of the descriptions above.
If you'd like a bit more guidance in the sometimes-elusive quest for great content, here are writing-related articles from some trusted online sources:
Are You Committed to It?
As you might be able to tell, creating great content isn't a cakewalk.
It requires:
Time
Effort
Creativity
Skill
Luck
And much more…it's hard work! And though you put in all the above, the piece might still fall flat. Unfortunately that's the nature of the beast.
You won't hit the mark every time, but if you strive for it consistently, you will do well overall.
And as your content gets better and better, you'll see your traffic and site blossom in all sorts of ways.
So let me end with this question: What sort of effort will you put in to make your content great?
I'm sure many people have some thoughts on this subject. Please leave me your take in the comments below.
For the next post in this series, check out Five Steps to Creating a Winning $25k Blog, Step 4: Drive Traffic, Part 1.