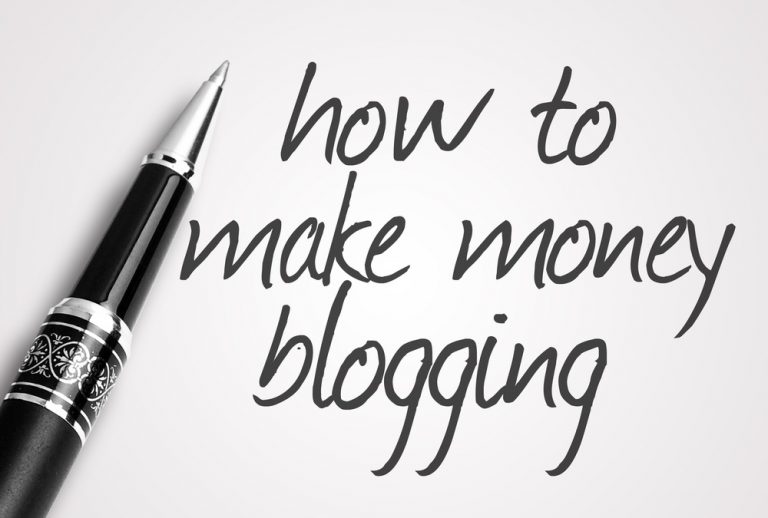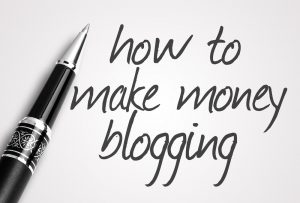 Note: As we continue this series, some may want to get started asap. If so, I recommend getting started with BigScoots.
Welcome back to our series on five steps to creating a winning $25k blog.
Up to this point we have determined our strategy, established basics to get the site ready, designed a great site, and started writing awesome, shareable content.
But all that work will be for naught if no one visits your site.
That's why today we're covering one of the most important topics — and largest pain points — for many bloggers: how to get traffic to your site.
FYI, I'm going to break this up into two posts since it's over 5,000 words. Today we'll cover part 1.
Traffic is the Lifeblood of a Site
Getting traffic is probably the biggest issue most bloggers face. Why? Because success or failure depends on traffic.
A site with amazing design, awesome content, and no traffic is dead in the water. A site with questionable design, weak content, and tons of traffic is a home run!
Those are two extremes of course, but they illustrate the fact that with traffic many things are possible. Without it life is going to be tough.
I've heard some say that you should spend 20% of your time writing and 80% marketing. This doesn't mean to whip off something quickly just so you can get to the "real" work. It means take a TON of time to write something awesome, then spend four times that amount of time promoting it. That's how important getting traffic is!
I don't go that far on allocating your time, but the idea isn't lost on me. You need to spend a good deal of time marketing and driving traffic because of its importance.
I am by no means an expert in driving traffic. I've done well but haven't been in the stratosphere like many others. That said, I do know enough to get the amount of traffic needed to create a $25k blog.
In addition to my thoughts, I'll link to some posts on driving traffic and I'm sure others will chime in with their suggestions as well.
Ten Ways to Drive Traffic
There are hundreds of way to drive traffic, all with various levels of effort, success, and cost.
I'll detail the ten traffic-drivers I have used, found success with, and recommend. From there you can decide what works for you.
Here's my list of the ten best ways to drive traffic:
1. Capture email addresses using a free incentive, then use the emails to drive traffic.
Before you do anything to drive traffic, you need to set up a process to capture email addresses. You do this so you can send emails to interested readers and thus drive traffic back to your site.
The emails you will send out generally take one of two forms: a copy of part or all of your posts each time you write a new article or a "special newsletter" that is sent out at some predetermined interval (weekly, monthly, etc.)
You'll need to decide which one works for you. And yes, you can do both. FWIW, I do the first one so nobody misses a post when it's fresh.
Here are the main steps needed to capture email addresses:
Contract with a service to manage your emails. Yes, you can get these for free if your list is small enough. Many bloggers use a free service until they get to a certain level. That's fine with me but personally I like to select a service and stick with it as I grow. It makes things easier IMO since you don't need to transfer your list from one to another. I use and recommend GetResponse and Convert Kit. I use GetResponse at ESI Money and Convert Kit for Rockstar Finance. Both are great and either will serve you well, though their functionality is different. For instance, GetResponse offers RSS-to-email features that ConvertKit does not.
Give something away. In order to encourage email sign ups, your best bet is to offer a free "product". This can be an ebook you create, an email series that teaches something, or anything else your readers find valuable. Yes, you'll need to create it and yes it's a pain to do. But if you do it right, you can use many of your first few blog posts as either a book or email series and not have to do that much extra writing.
Get a pop-up to bring the offer front and center. What I'm talking about here is a little box that pops up when a visitor is ready to leave your site. It presents your offer and allows visitors to sign up in the box. (FYI, this can be done with a plug-in.) Bloggers differ on the size, frequency, and even whether to use these or not. To me, you don't want to be a complete user-experience killer (like a full page offer or three pop ups before the reader even sees the content), but a simple, prominent, valuable offer to the reader is completely fine IMO. If the offer is right, readers will see this as a service and not a nuisance.
Once you get the email signups, you need to set them up with your provider to deliver your content, newsletter, or whatever else you promised to send readers.
And only send them what you promised and nothing else. You do not want to be a spammer.
2. Leave intelligent and useful comments on other blogs.
Now that you have a way to capture emails from new visitors, it's time to begin driving traffic.
One place anyone can start is simply leaving intelligent, useful comments on other blogs.
Most bloggers allow you to leave a link to your site when filling out the comment section details. Include your site name and a link to your site there. If your comment is truly intelligent and/or useful, other readers will like it and you, and visit your site.
I say to leave "intelligent" and "useful" comments to separate them from unintelligent and non-useful ones. A couple examples of the latter are comments like "Great post!" and "I agree!" These are throwaway, add-nothing comments. They contribute zero value to the conversation and even less to others' perceptions of you and your site. Leave a comment like these and NO ONE will visit your site.
But if you add something meaningful to the conversation, and especially do it over and over again on many posts, traffic will be headed your way.
Even worse than the comments above is something like this:
Great topic! I just wrote a post on it: visitmysite.com/imadoofus
Do NOT do this! In fact, do not leave a link to your site in the comments text section AT ALL. Doing so is considered poor form and will not make you a friend of the blog owner. Why is this? Think about it. You're basically trying to steal her hard-earned traffic and direct it to your site. Most bloggers will not appreciate this.
If you did just happen to write a post on the subject being discussed (or have one in your archives), go to your post and copy some of the best parts — then leave those as a comment. That will be leaving an intelligent, useful comment and you'll benefit from it.
In addition to driving traffic to your site, leaving good comments opens up guest post opportunities. Bloggers will notice regular site contributors and thus are more open to accepting guest posts from them.
Just so I'm clear, leaving comments won't drive thousands of people to your site, but it's an easy and free way to drive some traffic when you are just starting out. After all, if you only have one visitor and a comment drives one more, you've increased your traffic by 100%!!! 😉
3. Network with other bloggers.
Want to take a guess at who has readers who would probably love your site? Other bloggers in your niche.
So it stands to reason that you'd want to work with these bloggers to introduce your site to their readers.
But why would other bloggers help you out? Wouldn't this hurt their sites? A few thoughts:
Most bloggers are willing to help others. They know that there are almost a limitless number of readers out there and the more great content is published the better it is for everyone.
Bloggers are especially willing to help those who have helped them (one of the basics of networking). You can help by linking to them, sharing their posts on social media, and commenting on their sites. Even though your audience and impact might be small, they will notice and appreciate you…and be more willing to help you out.
My recommendation is to give, give, and give before you ask for help. And when you do ask, make sure there's something in it for them. A guest post (covered below) is a good example where you both benefit.
That covers what to do, but where do you do it? How do you connect with other bloggers? Here are some ideas:
Their site. You can leave comments and interact with them there. It's also the location where you can find their email address or contact form when you want to chat privately.
Social media. I ALWAYS tag the blogger when I share one of their posts and I appreciate those who tag me when they share mine.
In person. If you've never been to FinCon, you need to go. You can meet hundreds of money bloggers over the course of just a few days. And let me tell you, those relationships can lead to some great things! If you don't write about money, look and see if there's a conference for bloggers in your niche. FinCon also has local meetups that run throughout the year.
Fin Con Facebook page. You can meet money bloggers on the Fin Con Facebook page but also do so much more! You can ask questions, find sources, get advice, and simply chat about money. How cool is that?! Again, if you're not a money blogger, see if there's a Facebook group for your niche.
Rockstar Finance forums. There are two parts to the Rockstar Finance Forums: the public part where we chat about money-related issues and the private, blogger part where we talk about the details of blogging. If you're a money blogger, you should request access to the private blogger section and you can then talk with a whole host of money bloggers. And as we'll see below, there are some other traffic-driving reasons to be part of this group.
These are just some of the ways that have helped me connect with others and certainly the most effective.
4. Make the most of Search Engine Optimization (SEO).
For most bloggers and especially those of any decent size, Google is their biggest source of traffic.
So working to attract Google's attention (and that of other search engines as well) is a worthwhile endeavor.
Adjusting posts for the express purpose of ranking better with search engines is called search engine optimization or "SEO" for short.
The Ins and Outs of SEO
Before we get into what I think you should do for SEO, let me first share some general thoughts on the topic:
SEO is an art, despite the fact that many will present it as a science. The truth is that no one knows exactly what Google and the other search engines are looking for, so setting up content for them is a shot in the dark at best.
There are some who swear by SEO and claim they know the "secrets" to doing it well. Not surprisingly, most of these people have books, classes, and so forth selling their secrets.
The heart of SEO can get your writing off track. Most of the SEO how-tos begin by discussing key word research. This often leads to subjects that you think you can rank for. Whether or not these subjects are of interest to you is ignored. But that's a big deal to me. I want to write about what I want to write about, not a post on "Six Ways to Save on Car Insurance" or "50 Steps to Eliminate Debt." There's nothing wrong with these topics, I just don't find them interesting.
Others are willing to write about whatever topics they think will do well with Google — and they seem successful at it. They find obscure word combinations, write posts on them, take a few other steps (like generating links to those posts), and then get traffic. It works for them, but if I had to do this to make my blog work I'd rather not have a site. I simply find it mind-numbing.
Given these, my general feeling has always been that you can't go overboard with SEO or you'll lose the fun of your site (by writing for machines, not people), your identity (by getting into topics that aren't true to your site's personality), and the time you could be putting to better use elsewhere.
SEO Tips from Google
This has always been my approach to SEO and after attending a conference earlier this month at the Google headquarters, I am even more convinced that it's the right course of action.
While at Google, they shared several pieces of information on how to best rank in their search engine. Here were their key points:
Google wants to give readers what they want. And what readers want is content that gives them information, answers their questions, and so forth. So spend your time writing awesome, sharable content and most of the SEO work will be done!
90% of building a great site that ranks well is offering quality content and services.
"Content is king!" The best SEO is great content.
There are over 200 (or so) factors that decide search rankings. Some of the keys are: 1) freshness of content, 2) number of times terms appear in content, 3) quality of the site, and 4) user experience.
To help Google a bit, describe what your post is about in detail with a tailored snippet in WordPress (using the Yoast plug-in). Be as descriptive as possible — as if you were explaining the post's meaning to a friend.
Use descriptive alt tags for images and use text around images to describe them (computers can't see images so you have to help them out).
Create a descriptive "about us" page — describe in detail what makes your site unique.
Use proper grammar, punctuation, spelling, etc. on your site.
Think mobile first. Users are increasingly using mobile devices and sites that focus on the mobile user experience (which includes site speed) will win.
Site slowness boils down to the following: 70% of problems are caused by images; 20% are caused by javascript; 10% are miscellaneous issues.
Images under 500KB are good; under 100KB is great. Use a compression site or software to make images smaller whenever you can without losing too much quality.
The summary of everything above boils down to 1) writing great content and 2) making sure your site performs well for the user.
The Google speakers also shared some resources to help in these efforts:
My SEO Recommendations
Taking everything above into account, here's what I recommend doing for your site's SEO:
Verify your site with Google Search Console.
Once you do this, be sure to have Google regularly crawl (look over) your site.
Pick the subjects you want to write about. A subject you are passionate about will lead to better content anyway. Then write EPIC content.
Install the Yoast SEO plug-in. You can use the free version — there's no need for the paid option. This plug-in will then give you practical advice on how to make your posts more Google friendly (like using proper headings, focusing on certain words, and writing a specific post description). None of these tasks are too intrusive or take too much time.
Be sure your site is performing correctly. Run the PageSpeed tests and if adjustments need to be made, make them to improve user experience.
Once a month use Google Analytics to determine where you are getting traction. You'll begin to see where Google is sending people to your sites (which posts it likes). I then link to these posts from other posts on my site. I'm not sure it does much good, though I've seen others say it does, but it doesn't take much time and effort so why not?
That's it. Some bloggers might feel this is a lame approach, but my feeling is that if you write great content, do some basic SEO, and get your posts out there, people will link to them and SEO will take care of itself.
If that seems a bit naive to you and you want more, here are some non-Google articles to check out:
That's it for this time. Anything to add?
To read the next part in this series, see Five Steps to Creating a Winning $25k Blog, Step 4: Drive Traffic, Part 2.