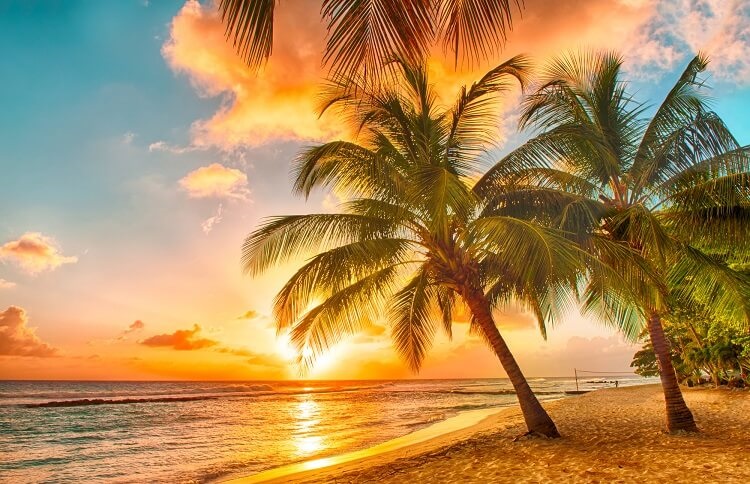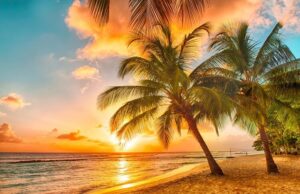 After writing Retirement Housing Decisions and getting a ton of GREAT suggestions (thank you!) I decided to ask the Wise Sage of All Knowledge what they thought about retirement housing.
Who is this Wise Sage? Google, of course. 😉
After all, their entire business is built upon finding the best content for any given search term, so they probably have most of this figured out, right?
I started by Googling three phrases as follows:
how to find a place to move to in retirement
how to choose a place to retire to
where to move in retirement
Then I opened each post on the first page of every result.
I read them all and decided to share my findings and thoughts so far (which are still a work in progress).
To note, several of the results were the same for different terms. And many were not that great, so maybe Google isn't as wise as I thought.
Of course you could claim it's my fault for Googling the wrong terms…LOL!
Anyway, let's jump into what I found…
Best Places to Retire
There were a whole host of "best places to retire" posts.
Here's the U.S. News list for 2019.
I've read enough of these posts to know to take them with a very large grain of salt (more on that in a minute), but I do think they are worth at least considering and putting through your own filter.
Here are some highlights and my take on each:
#1 Lancaster, PA: While beautiful, I would never move there (we lived in PA for five years and loved it, but it's not a retirement dream IMO).
#2 Fort Myers, FL: A potential for us. We are staying in nearby Ft. Myers Beach for our trip to Florida. Here's the house we're renting.
#3 Sarasota, Florida: Another option on our list.
#5 Pittsburgh: I met my wife here and we loved our time there (5 years), but uh, no.
#6 Grand Rapids, MI: LOL! No way! Too dreary and the winters are brutal (we lived there 14 years!) But I guess we could live in one of our rental units!
#7 Nashville, TN: Lived there for five years, loved it, but summers are brutal and the allergies are terrible.
#10 Lakeland, FL: Possible.
#12 Washington, DC: I LOVE DC — to visit. I can't imagine living there with the traffic, too much hustle and bustle, etc. I'll be there in early September for a nice visit.
#13 Daytona Beach: I remember this beach as a kid and thinking "It's ok, but not great." I seem to recall jellyfish all over the place, but maybe I have that wrong.
#15 Raleigh & Durham, North Carolina: Hmmmm, interesting…
#21 Miami: Too big!
#22 Charleston, SC: Looks like a lovely place.
#23 Melbourne, Florida: Maybe.
#24 Jacksonville, Florida: We have friends and some distant family there.
Here's a post on best places for seniors to retire to. It's not that great IMO, but it does raise a few interesting points including these:
Considerations for where to go: Cost of Living, Family and Friends, Climate, Activities, Healthcare
Cheapest states to retire to: #1 Colorado and #2 Florida. Hahaha! Includes where we live now and where we're thinking of spending winters.
Their list of "cheapest cities to retire" looks like it was put together by the devil. Why don't they just call it "places to retire to if you hate yourself?"
Cheapest places to retire to in the world top 5: Panama, Ecuador, Mexico, Costa Rica, and Thailand. I'm not feeling any of these. If we spend any time overseas it would probably be in the Caribbean — Grand Cayman, St. Martin, etc.
Best states to retire to: #1 Florida and #2 Colorado. Are we seeing a pattern yet?
Before we leave these results I want to share this post which summarizes my thoughts on why "best of" lists are only somewhat useful:
The problem with these lists is that they're typically based on broad geographic statistics, such as home prices, cost of living, state and local taxes, the availability of medical care, public transportation, and weather and crime rates. While the data might measure factors that are important to consider when choosing a place to retire, other criteria that can't be quantified may well be more important to you.
The article offers the following instead:
The best way to decide where you should retire is to find the place that best meets your needs and circumstances, however you define them.
To do that, ask yourself the following questions:
Do you want to be near friends and family?
Will you be taking care of aging parents? If yes, will you need to be close by?
Do you have hobbies or interests that play into where you'd want to live?
Will you work during retirement? If so, will the location matter to you? (If you'll transition to a part-time schedule for your current job, you may need to retire near or exactly where you live now.)
In addition, says Margaret Dyer-Chamberlain, senior research scholar at the Stanford Center on Longevity (SCL), "the most important factors for you might include the physical structure of your home, the layout of your immediate neighborhood and the services offered by your surrounding community — all factors that can't be captured by general statistics.
And they end with this:
Choosing a place to retire is about much more than simply finding an area with inexpensive living costs, low taxes, delightful weather and fun things to do. It's about living the best life you can for the rest of your life.
So don't be swayed by the media hype and "best places" rankings with limited usefulness.
Yes, reading these lists can jump-start your research and help you compare potential retirement locations. But no matter whether you'll age in place or relocate, you'll want to find the best place to call home by determining what truly matters to you.
Well said IMO!
Every "best of" list you see is based on some criteria (of course) and it's highly likely that the list's criteria of what is "best" is not the same as yours.
Hence the very large grain of salt with any of these…
Where to Retire Quizzes
Next I found several quizzes that you can take to determine where to retire.
One thing I found perplexing is that one of the first questions always seemed to be "what area of the country do you want to live in?" (or something similar). Uh, if I knew that, I wouldn't need this quiz.
Anyway, I started with this quiz and when I reached the end it said: "We apologize, but this site is currently down for maintenance. It should be back online within 24 hours. Please visit us again!" FAIL!!!! How do these guys get into the top 10, Google????
Here's another quiz I didn't have the heart to take after the first one. And here's one more which I also had trouble accessing.
Perhaps others will fare better than I did.
But no help here, so I moved on.
Actually Helpful Posts
I then ran into a set of posts that were actually helpful.
Let's begin with this post which asks "Should I Stay or Should I Go?" and makes the following interesting points:
"Despite the popularity and proliferation of the best places to retire lists, most of us stay put in our homes for retirement. According to the U.S. Census Survey data, very few seniors moved between 2014-15: 6% of 55 to 59 year olds relocated, 4.5% of 65-69 year olds relocated."
The top 7 reasons people stayed in place are: 1. Friends, Family and Community, 2. We Like What We Know, 3. Taxes, 4. Home is Where the Heart Is, 5. Moving is Stressful and Can Be Expensive, 6. Stuff!, 7. Familiarity with Existing Healthcare
They list five steps to determining to go or not as: 1. Assess Your Goals for Retirement Before Searching for the Best Places to Retire, 2. Examine Your Finances to Determine the Best Places to Retire for You, 3. Get Creative — Think Outside the Box, 4. Use Best Places to Retire Quizzes and Calculators, 5. Visit First
Some thoughts from me:
I'm not all that surprised that most people stay put in retirement. After all, I think many people like where they live, have family there, and moving is expensive. So they stay put. That said, I would have guessed something like 20% would have been movers.
I think "assessing your goals" is a great start. The hard part is it's tough to sort those out — and there seem to be so many. They require lots of conversation between partners to get everything right.
An example of this is in the following article left by a reader on my first post. This piece talks about how one couple took 15 years to find their retirement home. I found this section especially helpful — that the search began with "assessing their goals":
So when looking for a place where we would someday retire, it only made sense for us to draft some rules.
We created a spreadsheet that itemized our must-haves. These attributes, we agreed, would be nonnegotiable. Drafting this document was illuminating (and crucial), because it raised the other major difference in our personalities: Chuck likes being around people and a sense of community. I want a remote location and plenty of solitude.
When Chuck gets a phone call, it's usually a golf buddy looking to complete a foursome. Or a dear friend asking him to be a groomsman. Or a relative thanking him for the ride to the airport. When I get a call, it's the dentist's office confirming my 9 o'clock next Tuesday.
That brings me back to the must-haves spreadsheet. We knew it was going to be a challenge to find a place that offered Chuck the social interaction he craves, and me the solitude that I need. But we agreed that we would never move someplace that didn't have both.
I like the idea of a must-haves spreadsheet. I think we might use it.
Next on the list, I found this advice from Kiplingers to be solid:
Many new retirees fail to do the necessary research and planning before they embark on this major life transition. They may focus too much on the climate, for example. "Weather alone is not as meaningful as how you want to engage in your life in your golden years," says Paul Irving, chairman of the Milken Institute Center for the Future of Aging, a think tank in Santa Monica, Cal., that rates 352 metro areas on "successful aging" issues. "People live longer, and they want their lives to be filled with meaning and purpose."
Another common mistake is to plan for retirement as one life stage, rather than as several, with each stage requiring adjustments. With longer life spans, moving to Florida or Arizona and staying there may no longer be practical. "Often people don't account for inevitable changes in their mobility and health because it's not fun to think about," Sperling says. Retirees who move away from family members may need to expect that at some point they will return, he says.
It gives us a lot more to think about — not just considering the next five years, but the next 25.
I went on and found this piece from Forbes which lists 8 questions to help you decide whether to move in retirement. Here are their questions and my answers:
How will you fill your days? Probably similar to what I do now: workout, walk, write, play pickleball, relax. If you add a beach to these, it would be nice.
Will it be difficult to visit family? As long as there's an airport nearby, I don't see why it would. Plus I'm thinking that if we live in a popular place we might get more visitors. That's sure been true about CO.
Are you open to renting in retirement? Yes.
Will you have easy access to medical care? Huge question. Not only this, but I do love my doctors here in CO. Not sure I could find ones I like as well elsewhere.
What makes me happy? The hardest question. I'm pretty happy now, just looking for a bit less winter.
Who will you spend time with? My wife, mainly. Probably friends as well.
What is wrong with where I call home now? Not much other than the winters.
Can I afford to move in retirement? Yes.
This was actually pretty helpful as I answered these. It seems I don't need to move at all, just simply find a solution to getting out of CO for the winter.
Similar to the above, here's a "six-step decision-making process to help you with your planning" as follows:
Commit in Writing
The Case for Moving
The Case for "Staying Put"
Relocation Strategies
Things to Consider
Settling Into a New Community
It has a PDF worksheet as well to help you get through each of these issues.
Next here's an article from Fidelity that asks "Should you move in retirement?" It approaches the topic mostly from a cost perspective, which isn't a big concern for us. Some things worth noting:
Key takeaways: 1) Housing is primarily a lifestyle choice, not an investment. But unlocking equity and lowering the ongoing costs of ownership can improve finances. 2) To overcome high transaction costs, aim to downsize by 25% or more if you are moving to improve your finances. 3) Consider downsizing early in your retirement to maximize the benefit of cost savings.
They show a net worth chart which is very scary for me. For the 55-64 age range, average net worth is $164k with almost $100k of that tied up in a house. Even for the highest net worth age group (70 to 74) average net worth is $225k and only $69k when excluding home equity. How do people retire with these numbers? (FYI, our house, which is mortgage free, is 10% of our net worth.)
They share some cost considerations as well as a case study which is quite helpful.
Here's Vanguard's take on The Top 5 Considerations When Deciding Where To Retire
Quality Of Life
Healthcare Costs
Taxes
Family Vs. Sanity
Real Estate Preferences
Finally, here's the U.S. News list of 10 important criteria for deciding where to retire with my thoughts:
Safety. Of course. This is one reason we like Grand Cayman — feels very safe there.
Proximity to health care. Yes.
Cost of living. Not as big of an issue for us.
Climate and weather. A big reason we want to go somewhere else January through March.
Presence of diverse people. I'm more concerned with living near nice people. If they are or aren't "diverse" isn't as important.
Cultural amenities. Also not as important.
Low taxes. A subsection of costs IMO.
Proximity to a major airport. I would like this for sure — both for us traveling and people coming to see us, though if we're in a location for only a few months, it's not that big of an issue.
Recreational amenities. Yes!
Political climate. Unfortunately, it's important, though less so if you are a visitor.
Not in the Google results but left by a commenter here is this post about a couple who travels the world during retirement. Some insights:
Question: What other logistics did you have to take care of?
Response: I wouldn't be truthful if I didn't tell you there were about 5,000 details—from getting glasses' prescriptions to take along, to dealing with the Schengen Agreement (the EU rule that allows U.S. Citizens to be in the EU for no more than 90 days out of 180), to getting insurance for the things in storage, to getting inoculations for places we planned to visit. It was a whirlwind, but worth every moment.
Still, when we go "home" to California to visit (where we rent places near our children) we spend much of our time seeing our doctors, dentist, and ophthalmologist for check-ups. Thankfully, we always check out well. We just condense a year's worth of practical stuff into a few weeks, and we're off again!
And this:
Question: What advice can you offer to others to make retirement the best phase of their lives?
Response: We would advise seniors to give some serious thought to the things they really want to do with the last third of their lives. People are living much longer and as medical advances have helped older people to maintain a higher level of mobility, almost anything is within reach of the older generation.
Certainly not everyone would like to give up their homes permanently as we have, but house trading is a wonderful option for people who want to travel longer than the standard two-week vacation. Even if travel isn't a priority, we urge seniors to take advantage of the gift of time they have been given to accomplish their dreams. Something as simple as building that garden shed you've always wanted, going back to school to learn the things you missed in college, or volunteering for a cause that's dear to your heart can make your later years more challenging and rewarding.
The only thing we wish we had done differently is to have started sooner.
I actually reserved this person's book from the library. If it's worthwhile, I'll share key insights from it with you.
So Where Does This Get Us?
After all this research and reading, what does this tell me?
Some thoughts:
1. The "best of" places are ok to add to your consideration list, but that's it. The reason: what they use to decide the best is probably not the same criteria you'd use.
2. The quizzes are not that great. Maybe I should create my own. LOL!
3. Our winter quarters could be either in Florida or Grand Cayman at this point. So far, it appears the only cost differences would be food as the housing and flights appear to be about the same (I'll find out if this is true when we go to FL in the fall.) That said, Florida is going to have to have some pretty good beaches to compete with Grand Cayman.
4. Another option: I'd be willing to move to a cruise ship, but my wife won't go for it. 🙂
5. I'm going to eliminate the idea of a long-term move since I don't think that's what we want. Instead, we just need to find a place for three winter months and move there temporarily.
I made this comment on the original post:
If we sell our house and look for a condo here, we are stuck:
If we move south of where we live, there are less desirable neighborhoods.
If we move north, it's new construction and the new condos cost as much as our house does. So we make nothing and lose the walkability we have now (gym, grocery store, park, etc.) only for the benefit of having a smaller house.
This is why I think we'll keep our house for now. We don't need the money and though it's too large for us, the location is perfect and hard to find something else.
6. Even if we're gone for "only" three months, what do we do with our house? Hire a house sitter? Have someone check on it once a week? Something else?
7. If we get it wrong the first time, we can always adjust.
One reader made this comment:
As my wife says, "Nothing is irrefixable."
IMO, this statement offers a lot of freedom. If we do all our research, pick a spot, try it, and hate it, we can simply change.
Those of you who have gone through this process (or are going through it now), please leave your thoughts on what worked and what you wish you would have done differently.