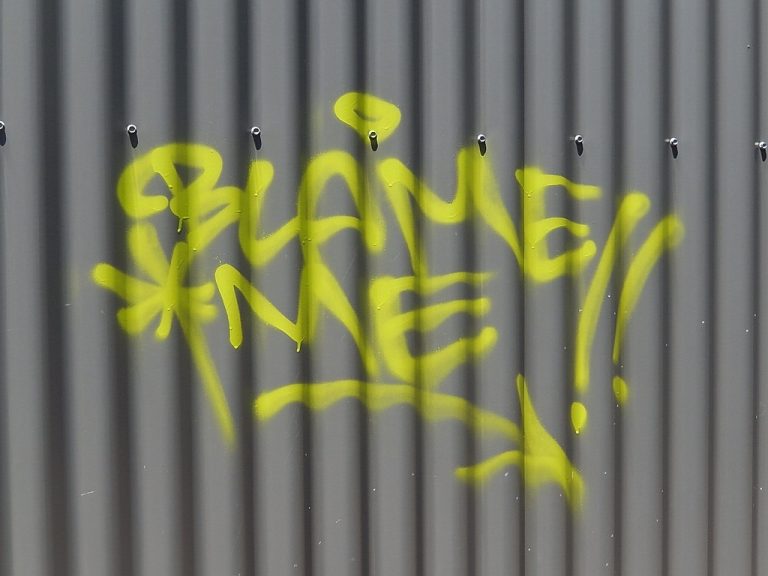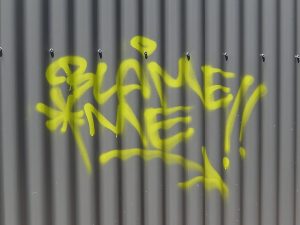 Last time I shared some of my career history and left off when the dot com bubble burst. Today I continue this series by giving details on the next position I held.
As you recall, I made the shift to the head of marketing for a sister company when the dot com I was working for went under. The company was what I'd call a smaller mid-sized company ($300 million in sales) that had been declining the past few years. Competition was eating away at its base of sales and the company president, a wonderful man and good leader in times of plenty, was not the right person for the job when times got tough. In short, the company was in a slow death spiral.
What did this mean? The business was losing sales and profits and cutting all the costs it could (including marketing expenditures — yikes!) Morale was decent but people were jumping off the ship whenever they got the chance. Pay was frozen (a big kick in the teeth to my efforts to grow my salary) and we had a couple rounds of letting people go (ugh, again.) Needless to say, this wasn't the best place to work.
But at this point I didn't have a lot of options. I was at the top of one of the best companies in our industry (believe it or not), so I didn't have many alternatives. In addition, I had gotten off the fast-track a bit as I had moved to progressively smaller companies and thus lost touch with many of the headhunters I knew a decade earlier. In addition, the current job had some advantages. It was low on the stress scale and didn't require as much work time as previous jobs I'd held, making it a nice job for my family life. Besides, I was making a good salary already, making much more than I needed, so I was by no means desperate for income. I must admit that I got a bit lazy during this time. While I did have some big accomplishments during this period, for the most part I was on auto-pilot career-wise.
This state of affairs lasted a couple years until our board got tired of the slow drip-drip-drip going out of our profits. They fired the company president and hired a "professional" executive, one with great credentials. Unfortunately, he had the same sort of personality as Maniac. And his past work experience? Marketing. Great. Just great. As you can imagine, my life got quite a bit more hectic. (FYI, one day he told me, "I can do your job better than you can.") Almost overnight, a sleepy little job went into hyper mode. Now I not only had a frozen salary, but I was working like a fiend for a madman. Ugh.
I won't recount everything that happened over the subsequent two years, but here are some of the highlights:
We had one change after another. As you can imagine, the new president did a complete company overhaul.
Employees worked long hours, many of which were "busy" times spent chasing one rabbit or another for a president that knew he knew everything and no one else knew squat.
I posted a few big wins/accomplishments during this time — one that was so substantial that we made our annual bonuses. I was popular with my colleagues that year. 🙂
A couple years into this, I had a real-life flashback. We had been given a profit number that was far out of our reach (like I'd received in the past). Like last time, our only chance was to swing for the fence and try a risky plan, but one that had at least some chance of getting us close. The president suggested I consult a marketing firm he'd used in the past and do whatever they suggested. I worked with them, and they came up with a plan that seemed reasonable — at least it had a chance of succeeding. I presented it to the president as well as his right-hand man (who he'd brought in from his last company) and got it approved. Now, we just needed to execute the plan.
The short story is that we executed it alright, then it executed us — the plan failed disastrously. Our sales tanked big-time and were down during our biggest time of the year. The board wasn't happy. Then, the unbelievable happened. The president and his #2 claimed that they had never agreed to "my" plan. They "forgot" that they had recommended the company that put the plan together. They "forgot" that I had shared the plan with them. They "forgot" that they had agreed to it. The only thing they "remembered" is that I had come up with a bad plan that was killing our company. Sure, I had advocated the plan as our only hope, but they had been in agreement and certainly given their approval. Otherwise, how could the plan have gone forward?
As you might imagine, it was a tough time for me. I was sure that I had a job since I had a one-year employment contract, but I wasn't sure what it would be. Then, a few startling events took place that made me move. I'll cover those next time. For now, here's what I learned from this job experience:
Don't become complacent with your career. After years of managing my career actively, I found myself in a position where I had few career choices. I had become complacent with my career and was in a tough spot as a result. It's one reason I harp so much on the issue of actively managing your career — I've seen the downside of not doing so and don't want any of you to be in the position I found myself in.
Politics can be a killer. I had seen some pretty harsh company politics previously, but nothing like this. The blatant lying and denial from our top two executives (seeking to avoid any blame) was simply unbelievable. And since they had direct access to the board and I did not, who do you think the board was going to believe?
An employment contract is invaluable — so is keeping expenses down. I wasn't sure if they wanted to fire me or not, but if they did, they'd have to pay me a year's salary. I knew that I could stretch one year's pay to two or three years of living expenses simply because our spending was way below my salary level (one reason: my mortgage was paid off.) It was a very nice bit of security in a big storm and the one area that helped advance my career/compensation (as I was able to carry it into future job negotiations.)
Well, that's it for this time. Next time we'll cover the twists and turns that led to my next job.
For the next post in this series, see My Jobs, An Interesting Transition.
If you want to read this series from the beginning, start with My Jobs, Pre-College.
photo credit: mikecogh Blame Them via photopin (license)