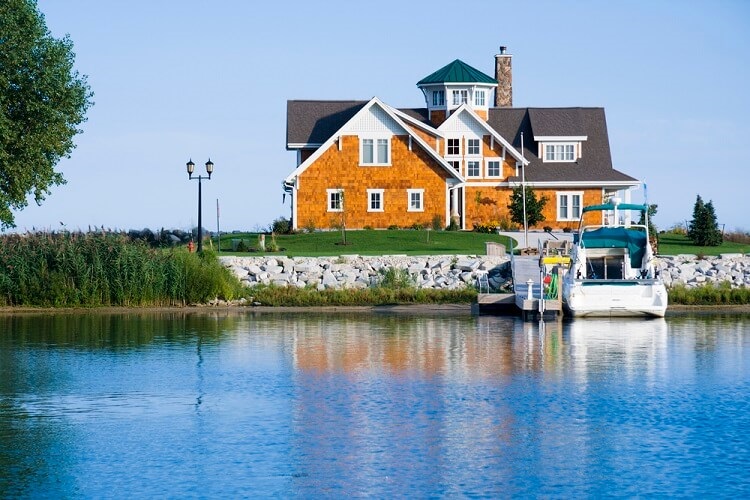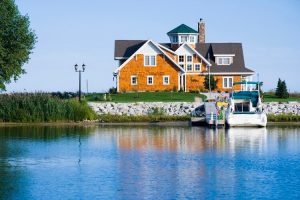 Here's our latest interview with a millionaire as we seek to learn from those who have grown their wealth to high heights.
If you'd like to be considered for an interview, drop me a note and we can chat about specifics.
My questions are in bold italics and his responses follow in black.
Let's get started…
OVERVIEW
How old are you (and spouse if applicable, plus how long you've been married)?
I turned 51 this week and my wife will be 52 in late September.
We are approaching 22 years of marriage.
Do you have kids/family (if so, how old are they)?
I have 3 boys ages 18, 16 and 14 and we live in the Minnesota.
My oldest just started college this week and my other 2 boys are in high school. [Editor's note: This interview was conducted at the end of August.]
What area of the country do you live in (and urban or rural)?
We live in Minnesota in an urban setting.
We have been in the same house for 20 years.
What is your current net worth?
3.7 million.
What are the main assets that make up your net worth (stocks, real estate, business, home, retirement accounts, etc.) and any debt that offsets part of these?
Stock Investment Account: 1.7 mm
Wife IRA: 260k
My IRA: 250k
Vanguard: 112k
Annuity: 240k
401k: 220k
Home: 450k
Lake Home: 350k
Lake front Lots (2): 250k
529 Plan: 160k
Roth IRA: 10k
Time share in Florida 2 weeks: 40k
Company stock: 20k
Debt – 128k mortgage on primary home. 250k mortgage on lake home.
EARN
What is your job?
I am a manager in the staffing and recruiting industry. I have been in my industry 22 years
What is your annual income?
225k -275k total comp a year as my income fluctuates based on commissions.
Tell us about your income performance over time. What was the starting salary of your first job, how did it grow from there (and what you did to make it grow), and where are you now?
I started working as a paperboy when I was 11 and then bagged groceries in High School.
My first job out of college was as a bill collector as I could not find any other job in the recession of 1990. I made 10 bucks an hour plus commission collecting on others' unpaid debt. I vowed to never be on the other end of these calls.
I then worked at a bank for 5 years making 35k a year.
At age 29 I fell into my current industry where I have been the past 22 years. I made my first 100k when I was 32 and have had a 6-figure income ever since.
What tips do you have for others who want to grow their career-related income?
My biggest advice is to invest in you. You are the best stock pick/investment you can make.
If you are going to work, invest in your craft. Get the certifications for your industry, network with your peers in other organizations and stay active in industry networking groups.
Please don't wait for the 2% raise every year and be disappointed. Show your employer you are dedicated to your profession and maximize your yearly income and bonus.
Position yourself to be paid at the top range of your role or position yourself for your next role.
Take some chances and risks with your career and always pay yourself first by saving.
The more you maximize your income the more you can save.
What's your work-life balance look like?
It is better now than before.
For a few years I was on a plane traveling 160k miles a year and I was consumed by work.
I enjoyed my time on the road but staying in hotels and lonely nights takes its toll.
I stopped traveling 5 years ago and do not miss it. I now have more time at home and can spend time with my family.
Do you have any sources of income besides your career? If so, can you list them, give us a feel for how much you earn with each, and offer some insight into how you developed them?
My occupation is our family's primary source of income.
My stock portfolio produces 40k a year in dividends too.
SAVE
What is your annual spending?
We are in the middle of a remodel for our lake home so spending right now is higher than normal as we upgrade our cabin.
Typically we spend 80% of my income each year and save 20%.
I saved 30% of my income earlier in my career during my 30's.
My wife is more frugal than me as I tend to be the shopper in the house.
What are the main categories (expenses) this spending breaks into?
Owning 2 homes means I need 2 of everything.
Other major expenses:
Property Taxes, Insurance and maintenance
Food – 3 boys eat a lot
Travel
College
Clothes
Do you have a budget? If so, how do you implement it?
My Achilles heel is a working budget.
I have done them in the past, but it always seems to fade over time or an unexpected expense comes up and tosses it out the window.
As I approach retirement, my commitment to myself is to get better at budgeting as my income becomes more fixed.
We pay our credit cards monthly and have had no car payments for over 15 years.
I put together a net worth statement every year to see our overall picture on how we are doing towards our investment goals.
What percentage of your gross income do you save and how has that changed over time?
20-25%.
As I mentioned earlier, I did save 30% earlier in my career when I was in my 30's. This has made a big impact in my overall portfolio.
As we had more children, I saved less.
I max out my 401k and make sure I get all company matches as this is free money.
I currently save 14k a year for college and will continue to do so until my children graduate from college.
What is your favorite thing to spend money on/your secret splurge?
Fine wine. I have a 500 bottle wine collection in my basement.
Our Lake home is a splurge. We really enjoy our time at the lake. Having two homes increases our costs to maintain them, but worth it.
Owning a boat (boat stands for – bet on another thousand), Jet Ski, and 4 wheelers are fun but are discretionary money out the window. But they provide lots of emotional dividends and family memories.
INVEST
What is your investment philosophy/plan?
My investing motto is: You work hard for your money – your money should work hard for you.
I spend about 10/15 hours a week on my portfolio reading Morningstar, Barron's etc.
Morningstar premium membership along with its stock investment letter has been very valuable to me over the years.
I am a Warren Buffet disciple and believe in keeping investing simple. I don't pay anyone to manage my money and I don't use a broker. I look at the potential 1% money manager fees as paying myself first. This saves me I estimate $29,000 a year in fees and money that will continue to work hard for me in the market.
Vanguard is my mutual fund company of choice with their limited costs. I enjoy owning individual stocks for the long run.
I started investing early when I was 22 and have done so consistently for nearly 30 years.
Time is your best partner when investing.
What has been your best investment?
My best investments have been stocks. I don't own any bonds, but that will be changing as I get closer to retirement and need to diversify some of my portfolio.
Some good stocks for me have been Visa, Exact Sciences, IAC Interactive, Wells Fargo, and Medtronic.
What has been your worst investment?
My worst investment was buying a small Colorado Med Tech company as a hot tip from a co- worker in the early 90's.
It promptly went bankrupt and I soon realized that hot tips are just that – they burn you. I learned early that I needed to do my homework before I invest any money in a stock.
What's been your overall return?
I have beaten the market slightly over 30 years. I would say my return has been 11-12% annually on average over 30 years.
I do have some high concentrations of stocks in my portfolio in the financial services sector.
I did buy several large positions in the downturn in 2008 that have paid off handsomely the past 10 years.
I am beginning the journey now to prepare my portfolio for a little more conservative future from all stocks.
I know I have kept an aggressive portfolio over the years and have shied away from some of the conventional wisdom on asset allocation.
How often do you monitor/review your portfolio?
About 10 hours a week which involves reading and research on companies I already own and others I may be watching to invest in.
I enjoy learning and reading about companies very much.
NET WORTH
How did you accumulate your net worth?
I was 22 years old when I went to an investment class on "how to become a millionaire." I walked in and I was the youngest person in the class of about 30 people in the room.
The broker/presenter looked at me and said the only person in this room that will be a millionaire is him and he pointed to me.
I remember this moment like it was yesterday as he explained the time value of money, the rule of 72, how to read a stock report from value line and the huge advantage I had of time being 22.
I remember thinking to myself that this all sounds great but I don't make much money. He said start small, if you don't start you will have to catch up later and it will cost you more. He gave me a copy of Peter Lynch's book, "One up on Wall Street" and I have been hooked on stocks and investing ever since.
I bought my first stock the next day for 80 dollars – about 4 shares (I continued to invest $80 a month for 5 years in this stock. My $4,800 dollar cost basis is now worth $62,000 and pays me $1,800 a year in dividends. Not too shabby).
What would you say is your greatest strength in the ESI wealth-building model (Earn, Save or Invest) and why would you say it's tops?
Make sure you maximize your earning potential first.
The more you make the more you can save.
Second, push yourself to invest more than you think you can.
Start at 10% and keep increasing the percentages and work your way up.
Go beyond 20% savings earlier in life if you can. The 30% I saved in my 30's has put me in a stronger financial position in my early 50's.
What road bumps did you face along the way to becoming a millionaire and how did you handle them?
Financial markets go up and down.
I have gone through two recessions in the markets and each took a big bite out of my net worth. It was hard to watch, but I am glad I did not panic.
My challenge was to not to get swept up in the chaos but to stay the course and keep investing. I have no regrets. I have never tried to time the markets.
My wife stays home and keeps the family in order. I am responsible for the sole income in the house and that motivates me to maximize my income and stay the course.
What are you currently doing to maintain/grow your net worth?
Continue saving 20% of my income.
I bought an annuity with some life insurance I converted recently which is something I never thought I would do. This will provide some income coverage from when I retire to when I am 70 and take Social Security.
I will also be buying some bonds moving forward to diversify my assets.
College is the biggest financial issue in front of me now. I have 160k in 529's and plan on giving each one of my son's 100k for college.
Do you have a target net worth you are trying to attain?
I am retiring at 58.
I am targeting 4 mm in stocks and bonds, but that number is not in stone.
I am close to 3mm now (Current total is 2.96 mm in stocks as of today).
I might also retire earlier at 55.
I have options and that is the number one sense of financial freedom is having options.
I enjoy my current role but nothing is guaranteed in any sales management position.
How old were you when you made your first million and have you had any significant behavior shifts since then?
I set a goal of being a millionaire in stocks by the time I was 40. I hit that number at 38 a couple years ahead of schedule.
The first million is the hardest. It took me 16 years to get my first million. Slow, methodical and steady investing won the race for me.
I started small at first as I didn't make much money, but I kept my spending down too.
I learned quickly it is better to fund assets than to service debt.
I dislike car payments and have been paying off my credit cards monthly for many years. I don't like owing anyone any money.
The second million took 7 years and I am close to my 3rd million in 5 years.
Becoming a millionaire to me is staying consistent and saving in good times and challenging markets.
I have always saved no matter how much my income fluctuated or the wild market swings.
The earlier in life you start saving the sooner you realize that your best investing partner and advice is Father Time himself.
The secret sauce to me is consistency. You can always make more money but you can't make more time.
What money mistakes have you made along the way that others can learn from?
My cabin remodel is way over budget and taking longer. I wish I would have done this a bit differently as remodels can get expensive.
I went into this remodel a little too cavalier and thought it would be easier than it is.
I am spending 100k more than I intend to, but I also am considering renting out my cabin as an Airbnb when I am not there to generate income and make some money from my over-budget project.
What advice do you have for ESI Money readers on how to become wealthy?
I have made my money solely on stocks.
I am not a savant stock picker. For me it was:
1. Make sure to invest monthly.
2. Make sure I invested in good companies that I understand.
3. Make sure that I keep up weekly on my investments.
I did not try to make money quickly or invest in penny stocks or the next best get rich quick scheme.
I am not a day trader.
I know if I waited to save until later in my life I would not be writing this article.
No matter how little (or how much) you make – save, save and then save some more every paycheck. Cash is king.
FUTURE
What are your plans for the future regarding lifestyle?
At 55 I would like to work for a nonprofit, become a board member with a startup or help and mentor others to save in junior achievement type programs in high school.
I want to teach people the importance of earning, saving and investing and not to become highly leveraged.
I am also aware that my work situation can change at any moment. Being in a commissioned sales role has its ups and downs and nothing is guaranteed. I have positioned myself financially to handle any sudden changes as I move into retirement.
What are your retirement plans?
I have developed a 50 over 50 list of things I want to do before I am 60.
I will do a 60 over 60 list when I get there too and so on.
Most of these items are active and range from travel and adventure to reading certain books to winter camping (I checked this box off last year and it was a blast – us Minnesotans are a hearty breed).
I want to make the most of each moment and stay active as long as I can.
Are there any issues in retirement that concern you? If so, how are you planning to address them?
My biggest concern about retiring early like most is the cost of healthcare.
I am committed to retiring earlier (I have the exact date on my google calendar) and making it work.
If I am shy of my 4 million dollar goal I will adjust my lifestyle to fit. My goal is to create a retirement budget and stick to it.
I mentioned before that budgeting is my weakness. I need to make it strength in retirement.
I don't know what health issues may arise but I want to be prepared.
My great uncle just passed away at 104 last weekend. From horse and buggy to the iphone – he sure did see a lot of change and lived a charmed life. I think becoming a centenarian will be more common over the coming decades.
I am excited to retire early, but I think my investment journey is just beginning as I manage my retirement investments, and income over what could be a 35 year + retirement.
The uncertainty of the future excites me, but I am ready for this next chapter.
MISCELLANEOUS
Who inspired you to excel in life? Who are your heroes?
I am the millionaire next door (one of my favorite books).
I don't drive fancy cars, I don't live in an exclusive neighborhood, and I don't belong to a country club.
I am not saying you should avoid that, it just wasn't my avenue to wealth.
My parents instilled in me a strong work ethic and high importance of education.
My father in law has also been an avid investor and has inspired me to continue to save. He is 91 and still doesn't own a bond to this day which I am sure will make any money manager reading this role their eyes.
Warren Buffet's investment style has really inspired me as well. Educating yourself on the fundamentals of finance and the power of saving has proven true for me.
Having a good relationship with money and finance is an important skill. I have made saving and managing my money a part-time side hustle for me, spending time reading and understanding how it can work for my families benefit.
Having the discipline to save is essential to becoming a millionaire.
I am a firm believer that life is short so you should spend a little too. However, make sure you save more and don't over leverage your lifestyle otherwise you will get a call from a 22 year old college grad bill collector like me asking you to pay up.
Do you give to charity? Why or why not? If you do, what percent of time/money do you give?
I give a small percent of my income to charity now, but plan on leaving a legacy when I pass to a few causes I feel strongly about.
My wife and I set up a trust a few years ago and will be working on this as we get older to make sure we give to the causes we believe in.
Do you plan to leave an inheritance for your heirs (how do you plan to distribute your wealth at your death)? What are your reasons behind this plan?
I will leave some money to each one of my children.
I know we will inherit some money from our aging parents over the coming years. Our goal is to take this money and set up as a trust for our future family's education purposes.
I do not want to spend any inheritance I receive, but want to give this back into the family kitty for the future.
I am hoping to pass on to my children the importance of saving and investing and the personal responsibility associated with it.
Developing a good relationship with money and finances is important and it is incumbent on me to make sure I pass this along to others.