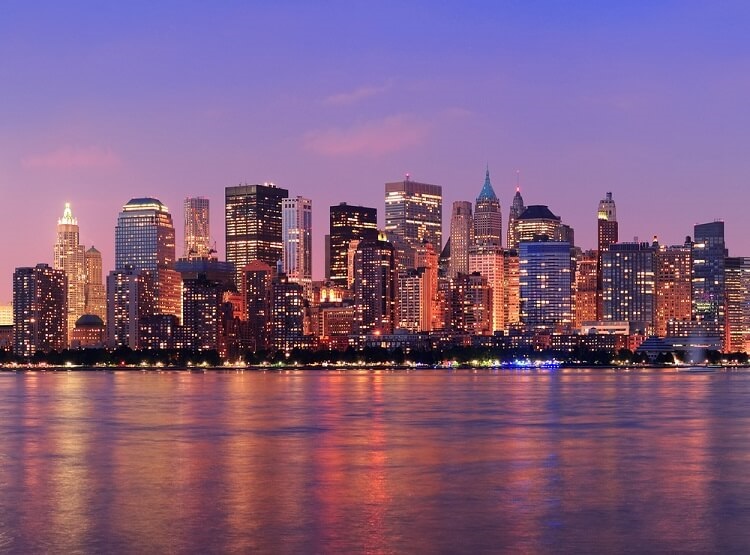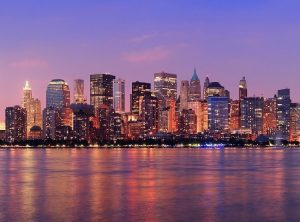 Here's our latest interview with a millionaire as we seek to learn from those who have grown their wealth to high heights.
If you'd like to be considered for an interview, drop me a note and we can chat about specifics.
My questions are in bold italics and his responses follow in black.
Let's get started…
OVERVIEW
How old are you (and spouse if applicable, plus how long you've been married)?
I'm 40, my wife is 37.
We've been married for 11 years.
Do you have kids/family (if so, how old are they)?
We have five children — ages are eight, five, 4-year old twins, and two.
What area of the country do you live in (and urban or rural)?
We live just outside New York City (urban).
What is your current net worth?
$3.0 million
What are the main assets that make up your net worth (stocks, real estate, business, home, retirement accounts, etc.) and any debt that offsets part of these?
IRAs / 401(k)'s $875k
Real estate investments via crowdfunded sites $500k (10 separate investments valued at cost)
Brokerage account $285k
Private business investments $1.0 million (3 separate investments valued at cost)
Deferred compensation $375k (a portion of my bonus is deferred each year)
We have no debt, though we may incur debt once we decide to buy a home.
EARN
What is your job?
I am an executive director for a large bank in NYC.
My wife runs the household and two web sites.
What is your annual income?
My annual income is approximately $750k, though that can fluctuate (my salary is $275k and I've been paid discretionary bonuses of ~$475k for the past two years).
The two web sites my wife is running pulls in approximately $250k per year.
The real estate investments generate ~$30-40k per year.
Tell us about your income performance over time. What was the starting salary of your first job, how did it grow from there (and what you did to make it grow), and where are you now?
My first job was working at my dad's office mowing lawns and pulling weeds when I was eight years old. I think I got paid $10 per month – just enough to get a Slurpee and a package of gum at 7-Eleven on our way home from mowing the lawns.
I also worked as a pizza delivery boy in high school and as a youth camp counselor for a couple summers in college.
My first job out of college was at an investment bank where I made $55k base + $95k bonus in my first year out of college. The base salary was not enough to live on in NYC, and I remember getting down to the last $100 in my bank account before I was paid the bonus at the end of the first year, which gave me some breathing room and lifted a huge weight off my shoulders.
I spent ~3 years there and then went back to business school to get an MBA, after which I was hired to work at a hedge fund in the Midwest, where my first year all-in compensation out of business school was $400k. That job was a huge step up for me and really became the foundation for building our net worth to where it is today.
The first five years there were fantastic from a career perspective, and my compensation increased nearly every year, peaking at $1.15 million (salary + bonus) in year five.
Year six was a huge letdown however, as politics within the firm led to a large falling out among our team members, and I ended up getting paid down significantly and left shortly thereafter.
Our family decided to move back to NYC and help start another hedge fund with a former colleague of mine, but that didn't work out, and so I ended up joining the bank where I work now.
What tips do you have for others who want to grow their career-related income?
The best thing you can do to grow your career income is to perform well at your job and be likable.
Most jobs are not rocket science, so if you focus on doing your best work, with a special emphasis on adding value to your company, and being friendly to people you work with (including customers / clients), you'll set yourself apart.
In addition, if you have the opportunity to attend a top-tier educational institution, I would do it. The costs of doing so are much higher but the rewards can be hugely outsized. The only reason I found the job working in the Midwest was because the firm recruited on-campus at my school, and they only considered candidates at two other schools.
What's your work-life balance look like?
Work-life balance is something that we've tried to be very conscientious about. My first few years out of undergrad were a grind – I worked 80 hours per week consistently for 3 years (one of the reasons I decided to go back to business school was to clear my mind, take a vacation, and think about what I wanted to do for the rest of my career).
Even after grad school, I'd say I worked 65-70 hours per week very consistently.
Once we started having kids, I've tried to cut that back some to spend more time with our family, but I still work 50-60 hours per week consistently.
I don't work weekends, and there are very rarely any surprises with my schedule, which makes it easier to schedule family events.
Do you have any sources of income besides your career? If so, can you list them, give us a feel for how much you earn with each, and offer some insight into how you developed them?
As mentioned earlier, our two web sites my wife runs earn approximately $250k per year.
The crowdfunded real estate investments we've made make approximately $30-40k per year.
We also get some dividend income off our brokerage accounts (~$3k per year).
I don't count any income from our retirement portfolios because those are all automatically reinvested.
SAVE
What is your annual spending?
Over the last twelve months, we've spent approximately $190k excluding taxes and tithing.
Before we moved to the New York area, we consistently spent $100-120k. The difference in cost of living is real, which is one of the reasons we don't intend to retire here.
What are the main categories (expenses) this spending breaks into?
Housing $84k (this is simply ridiculous in my opinion given we rent a modest sized home – but it is the NY metro area)
Food – $26k
Healthcare – $30k
Kids activities – $22k
Travel – $20k
Misc – $6k
Do you have a budget? If so, how do you implement it?
We have a budget but we're not that focused on hitting the actual budgeted cost numbers.
We use the budget more as a sanity check than anything else, and to record historical transactions that we can use to guide us on how much we'll need to budget for in upcoming months.
My wife and I have taken turns monitoring it but we find that gets tedious, so we end up just updating it at the end of the month and reflecting back.
What percentage of your gross income do you save and how has that changed over time?
We've saved over 50% of our income over the last seven years.
Prior to purchasing the two web sites, our savings rate was heavily influenced by the size of my bonus each year, as my base salary covered our living expenses and the bonus was nearly 100% saved.
Since purchasing the two sites and investing in the crowdfunded real estate deals, our savings rate has consistently been in the 30-50% range pre-bonus (ie – we're saving significant amounts of money each month now so that even if my bonus were zero, we'd still be in the 30-50% range).
What is your favorite thing to spend money on/your secret splurge?
Experiences and travel, no question.
We love to see new places, experience new cultures, and take our kids to have meaningful experiences.
A perfect example of that is my wife and oldest daughter just got back from London, where they spent one week with her parents getting to know the city of London and the surrounding area. I encouraged them to go because I felt the opportunity for our daughter to go to England with her mom and grandparents would be a lifelong memory that hopefully she'll cherish, and that opportunity is not likely going to come again given the ages of my in-laws.
INVEST
What is your investment philosophy/plan?
First, we max out all our retirement account contributions each year.
There's no reason not to take advantage of the tax savings and employer contributions that come with our 401(k) contributions. We invest all of our retirement portfolios into index funds for the most part.
For after tax money, we've tried to invest our savings in a variety of different assets – stocks, bonds, real estate, private businesses.
We've conscientiously kept our investments in private assets below certain thresholds so that if they were to lose all their value, it wouldn't impact our retirement plans. And we've also kept our retirement accounts away from risky private investments.
What has been your best investment?
The best "investment" I've ever made was to marry my wife.
She's very frugal, supportive, and hard-working without expecting much in return…the perfect combination for happiness in life.
Outside of our choice of each other as a spouse, I think the best investment we've ever made was to get my MBA, hands down. That opened a tremendous amount of opportunity that I'm not sure we would've ever had.
Focusing on performing well at work has also resulted in a tremendous return on our time and effort.
Our best financial investment to date was to purchase the two web sites. They are making +25% cash-on-cash returns without the use of leverage, and the tax benefits of owning your own business are substantial.
What has been your worst investment?
I lent $5k of money to someone to buyout a salon (he borrowed a total of ~$200k). He ran the salon into the ground, losing customers to the previous owner, and we ended up getting less than 1/2 our money back.
That was a great learning experience for me and thankfully it didn't cost much money.
What's been your overall return?
I don't know exactly what my overall return has been on our portfolios because we've had to transfer all of our assets into the bank where I work currently, and we lost all the historical data.
I do know, however, that our net worth has compounded at 68% per year over the last 9+ years since I graduated from business school.
The past couple of years, our net worth has compounded at a more modest rate of ~30%.
How often do you monitor/review your portfolio?
We do an in-depth review monthly along with our budget.
I check on my brokerage / IRA / Roth IRA at least 3x per week though.
NET WORTH
How did you accumulate your net worth?
We accumulated our net worth from making money from my career, saving a significant portion of the money, and investing it well. See answers above for specific details.
We've never inherited any money.
What would you say is your greatest strength in the ESI wealth-building model (Earn, Save or Invest) and why would you say it's tops?
I think our greatest strength to date (relative to other profiles I've read) has been the "E" in ESI: Earn.
There are others who can save more money (% wise), but I find the ability to accumulate net worth is a lot easier when you earn a lot of money.
I also think we have a relative advantage in investing our savings wisely, as investing money has been the prime focus of my job for 15 years.
What road bumps did you face along the way to becoming a millionaire and how did you handle them?
The biggest road bump we faced was the falling out that occurred at my previous job.
In addition, I have a health condition that sometimes makes it difficult for me to go to work.
As a result of that experience at work, where we felt like we weren't in control of our lives, and due to my health condition, we decided to diversify our earnings and invest in a variety of cash-generating assets that would be able to sustain us in case we went through something like that again at work, or my health deteriorated and my ability to work was impaired. This led us to buying real estate and online businesses.
What are you currently doing to maintain/grow your net worth?
We max out our retirement contributions each year and invest our retirement portfolios in index funds.
We're also saving every dime that comes in from the two web sites, the real estate investments, and my bonuses, and we're investing that money in a portfolio of real estate, dividend plays, and more online businesses.
Do you have a target net worth you are trying to attain?
We don't really think in net worth targets.
Most people target a net worth to comply with the 4% rule, which is another way of saying they're really targeting a certain annual income. If through skill one can generate the same amount of income with a lot less capital, than the net worth one needs to reach before retirement becomes a lot smaller.
As a result, we've been targeting an annual income amount outside of my job before we're ready to retire. Our goal over the last couple of years was to reach $250k because that represented what my salary was (before I got a raise earlier this year), which we've now hit.
We're now targeting $500k in passive income over the next 2-3 years and ultimately, I'd like to be closer to $1 million in annual income, with multiple sources of income, before I leave my job for good.
I'm incredibly conservative in many ways, having been through the financial crisis as an investor and seeing how quickly things can change for businesses and real estate owners. Hence, my desire to have "bulletproof" income levels.
If we're unable to reach the $1 million goal, we'll at least be well ahead of our cost of living.
How old were you when you made your first million and have you had any significant behavior shifts since then?
I was 34 years old when we made our first million. It took four years to get to $2 million, and 1.5 years to go from $2 million to $3 million.
It's incredible how compounding works. I've read somewhere that over 90% of Warren Buffett's net worth was generated after the age of 50. There's hope for all of us.
If you can get out of the pattern of living paycheck-to-paycheck and invest your savings, your money can work a lot harder for you than you ever will.
For the vast majority of people, investing your savings in index funds is the best way to go.
I would say that we've had almost zero behavior shifts since then. I recall feeling a bit of a letdown when we passed $1 million in net worth. I'm not sure what I was expecting, but in my head I thought that my life would change for the better once I became a millionaire, that somehow I would be happier or the world would show me more deference for my elevated status.
What a rude awakening I had – the truth is that I'm still the same person as I was before, and all the things that make me happy, frustrated, sad, angry, etc. are just the same as they were before.
I'm thankful to be in the position we are today, but it hasn't really changed our lives – having five young kids to look after helps keep us grounded as well. 🙂
What money mistakes have you made along the way that others can learn from?
I would invest in cash-flowing assets earlier. Real estate preferably.
In addition, I should mention that we owned a home in the Mid-West and bought it in June 2011, near the bottom of the housing market. We paid off the mortgage in three years, which I now consider to be a mistake.
If we had instead simply bought the S&P 500 index with the money we used to pay off the mortgage faster, we would be >$250k richer today.
We paid it off so that we could sleep better at night but in the end, it didn't really produce the intended effect. We sold that home and used the proceeds to pay for the first web site and some of the real estate.
That decision has led us to making $280k per year outside of my job. We're happy to trade ownership of a house for $280k in additional annual income, which will allow us to reach our financial goals much faster.
What advice do you have for ESI Money readers on how to become wealthy?
Choose your spouse wisely. Marrying someone who isn't frugal, demands a lot of your time and attention, or has lots of insecurities about your relationship makes it incredibly difficult to accumulate wealth.
Once you've figured that out, I personally believe the best path to wealth is to consistently earn more money, save the increase, and invest it wisely.
The philosophy of most of the blogs I read in the financial independence arena tend to place much more weight on saving by cutting expenses than anything else. In my opinion, this is misguided.
There are very dwindling rates of return on your time focused on cutting your spending down to the bare bones. If you're focused instead on how to grow your earnings, there's an endless amount of money that you can make.
All three components are important, but of the three, earning gets emphasized the least. And the fact that ESI emphasizes all three components is one of the reasons I'm a big fan of the site, so keep reading ESI Money. 🙂
FUTURE
What are your plans for the future regarding lifestyle?
We will retire early but not for several more years.
What are your retirement plans?
My goal is to retire at 45. If everything goes well, I expect our annual passive income will be in the $1 million range by that point.
If things don't go as expected, I would expect us to still be in the +$500k range.
We will definitely not retire in the NY area given the very high cost of living. We look forward to living closer to family (we're both from the west), traveling, spending more time pursuing hobbies with our kids while they're still interested in spending time with us, and providing service to the community.
Are there any issues in retirement that concern you? If so, how are you planning to address them?
The biggest issue that concerns me is the cost of healthcare, especially considering my health condition. As long as we can qualify for health insurance though, it shouldn't be too much of a concern.
MISCELLANEOUS
How did you learn about finances and at what age did it 'click'? Was it from family, books, forced to learn as wealth grew, etc.?
Most of what I've learned about personal finance started after I got my first real job and I had to learn to budget very closely. I learned some lessons in college but my parents were always there to help with some spending money if I needed it, and I had a full tuition scholarship for school, so I had very little money needs outside of the spending money I had earned from summer jobs.
But it clicked very quickly for me in a general sense once I started working 80 hours a week, having to answer "to the man". That really propelled me to aggressively pursue learning everything I could about personal finances and saving and investing as much as I could.
Funny enough, my dad was a CPA and gave lots of seminars on personal finances to his clients, but we never talked about money in my childhood. Any time I'd ask him how much money he makes, he would say, "We have enough for our needs."
I think he didn't want money to be the focus of our lives, and he didn't want to force the principles of personal finance on us kids, but he's been very happy to engage in personal finance discussions once I started engaging in that myself.
Who inspired you to excel in life? Who are your heroes?
My greatest heroes are my parents.
My older brothers have also been an inspiration for me to excel.
I'm blessed to have had a wonderful childhood with lots of great memories and having fantastic examples around me to show me the value of hard work, setting goals, and having faith in yourself to achieve those goals.
My mom and dad have always been very encouraging of me to pursue my dreams, and my older brothers have provided plenty of inspiration.
When I was in elementary school, I used to attend my older brothers' athletic events and seeing the success they had in sports and school pushed me to do the same.
Later when I was in college and thinking about a career (as well as mid-career), my dad and older brothers provided great mentorship in helping me think through my career and life choices.
My mom is a hero of mine for overcoming a childhood that was made difficult by an alcoholic father and becoming an incredible example of faith, hard work, and perseverance.
Do you give to charity? Why or why not? If you do, what percent of time/money do you give?
We give to 10% of our income to our church and we also give to several other organizations – schools, childrens' hospitals, and a handful of others.
We also volunteer at our church and spend 10-15 hours per week collectively volunteering. We're huge believers in being involved in the community, giving back, and striving to have a positive impact on others around us. We find great joy in service, and we want our children to see that example.
Do you plan to leave an inheritance for your heirs (how do you plan to distribute your wealth at your death)? What are your reasons behind this plan?
Yes, definitely. We've set up a trust to transfer wealth to them in case of our early deaths.
We want them to appreciate the amount of hard work it takes to make and save money, however, so the trusts are set up to transfer money to them in stages. They'll receive some amount of their inheritance at ages 25, 35, and 45. Hopefully that will strike the right combination of not taking away the pleasure of work from them and also being a nice safety net to allow them to take risks and be entrepreneurial with their lives (not just their careers).
In addition, we want our children to learn the power of compounding returns, so we've been transferring small amounts of money into a brokerage account in each of their names each month and investing it.
We'll also employ our children in the businesses my wife runs so that they can take advantage of Roth IRA contributions from an early age.
The goal is to show them by the time they're in college that the little bit of money we've transferred has grown into a real amount of money, encouraging them to do the same once they start making their own money.