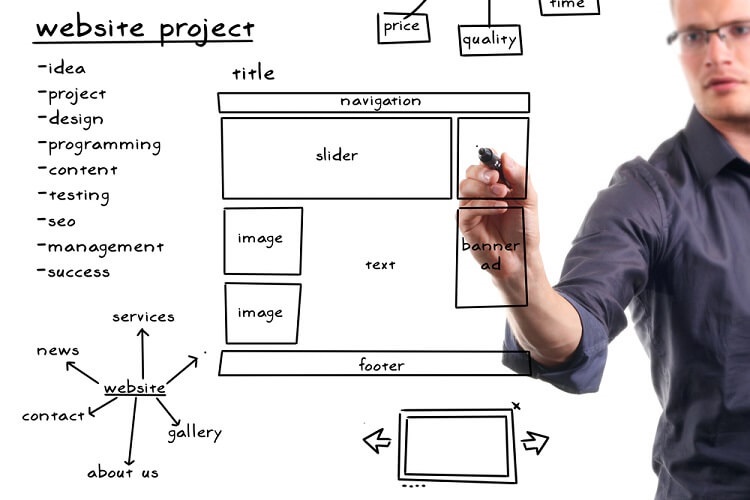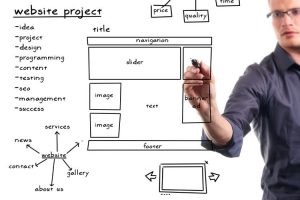 Here's our latest interview with a millionaire as we seek to learn from those who have grown their wealth to high heights.
If you'd like to be considered for an interview, drop me a note and we can chat about specifics.
Today we talk with Jon from Compounding Pennies.
My questions are in bold italics and his responses follow in black.
Let's get started…
OVERVIEW
How old are you (and spouse if applicable, plus how long you've been married)?
I am 39 years old, as is my wife. We were married in 2013.
Do you have kids/family (if so, how old are they)?
We have two daughters, a 2 year old and a 6 month old.
What area of the country do you live in (and urban or rural)?
We live in the Mid-Atlantic part of the US, about 45 minutes outside a major city.
We are on the cusp of a rural/suburban area.
What is your current net worth?
Our net worth is $1.12 million as of September 2018.
What are the main assets that make up your net worth (stocks, real estate, business, home, retirement accounts, etc.) and any debt that offsets part of these?
The majority of our net worth is in the stock market with a mix between retirement and non-retirement accounts. The rest is cash, our house and personal belongings. Here is a breakdown in percentage terms:
Retirement Accounts: 54%
Taxable Accounts: 20%
Cash: 7%
Home: 12% ($137K equity, $388K debt)
Personal Belongings: 7%
EARN
What is your job?
I work for myself running a couple of websites. I went full time with this back in 2013 after running them part-time for 3 years.
Before I went full-time with my websites, I spent 10 years in the financial services industry in various roles.
I started out in customer service and then moved into accounting and tax roles, and finally working at a high net worth financial planning firm.
My wife worked in sales for close to 10 year as an account executive. A couple years ago she became burnt out and knew she couldn't keep up with the demands of the job and have a family.
She ended up switching careers and works as a life coach on the side while working for a leadership development company as an account manager.
What is your annual income?
Our income varies due to my self-employment nature but is roughly $150,000 annually.
Of this amount, I earn around $50,000 and my wife earns $100,000.
Tell us about your income performance over time. What was the starting salary of your first job, how did it grow from there (and what you did to make it grow), and where are you now?
My first job was when I was 16. I got a job trimming weeds around headstones at my church. My pay was $5 an hour. Aside from the heat and the yellow jacket nests, it was a great job since I could make my own hours.
And it was done without constant oversight, which is probably why I never enjoyed being micro-managed in future jobs.
The following summer I worked the same job, only this time I was making $5.15 an hour.
The summer after graduating high school, I worked at the factory where my Dad worked. I worked 6:30 am to 2:30 pm earning $10 an hour.
It was a tough job as I had to wear jeans and steel tip boots in the heat of the factory. Looking back, it was my Dad's way of telling me that this would be my life if I didn't go to college.
The remainder of my summers while in college I worked in a textile factory. This was a great job. Air conditioned and the factory closed for the week of July 4th. I earned $12 an hour.
While in college, I mainly did a work study job at the library. But senior year, I wanted to earn more money so I worked at a car rental company washing cars.
It was the perfect college job. I could make my own hours and the manager was OK with me taking off during finals week so I could study. I was only making $8 an hour there, but had a blast.
After all, I got to drive around various cars, including brand new Cadillac's as a 21 year old. The only part of the job I regret is the 401k plan. I was eligible to contribute and considered it, but ended up deciding against it.
After college, I couldn't find a job. The country entered a recession in 2001 and no one was hiring. Eventually I got a part-time job at Circuit City as a customer service rep making $7 an hour.
The management loved me and quickly increased my pay to $7.50 an hour. They wanted me to go into sales, specifically to sell televisions, but I didn't want to be a salesman.
The main reason behind this was because I was great at selling the extended warranty on products. To be clear, I am against them as I think they are a waste of money. But I would be honest with the customer about the warranty, benefits, and their limitations.
More often than not, they bought the warranty, which surprised me many times.
After a few months, I landed a temporary job at Vanguard paying $12 an hour. This was a 6 month assignment for tax season that started in November and ran through April.
Because it was a temporary job, I decided to keep my part-time job at Circuit City since I was enjoying my time there. But the holiday season was rough.
Many times I was closing the store at 11 pm and then was in the office balancing all of the cash registers. I would get home around 1 am and have to be up by 5:30 am so I could make it to Vanguard.
I would leave Vanguard and drive right to Circuit City and work my next shift. Looking back, I don't know how I survived that month. I can still picture my room looking like a tornado went through it as I didn't have the time to do laundry, organize, or run through the mail for a few days at a time.
After the temporary period ended with Vanguard, they only hired 3 of the 100+ temp workers. I was not one of them.
Luckily I quickly found another temporary job with another financial services company earning $13.25 an hour. This time, after the 4 month temporary period ended, I was offered a full time job making $28,000 a year.
I was still working at Circuit City at the time and went in to quit. Again because management liked me, they allowed me to create my own schedule. I ended up working 2 nights a week for a few months before calling it quits completely.
Over the next 6 years, I earned 3 promotions at the financial services company and increased my income to $45,000.
But after 6 years, I had enough of the company and especially my department. I wanted a change and moved to a high net worth planning firm.
Before getting hired, I negotiated my starting salary, earning an additional $2,000 a year compared to what they were offering me, making my salary $50,000. I also was able to have them pay for my final two graduate classes in full.
I worked there close to 4 years, before I was laid off. My ending salary was close to $60,000. But I was also earning bonuses and profit sharing payouts, bringing my total income closer to $70,000.
The reason I was laid off was due to differing goals. The owner wanted me in a more client-facing role, whereas I wanted to work behind the scenes building the plans.
Since it was a small office, the owner didn't think there would be enough work for me and let me go.
This is when I started to run my websites full-time. I had been running them part-time for 3 years and after expenses, taxes, and reinvesting money into them, had a profit of close to $10,000 a year. All of this income was invested in a solo 401k plan.
Once I went full-time with my websites, I grew my income to over $50,000 annually.
The only other job I had since I began my websites full time as a seasonal job with UPS. I didn't need the money, but thought it would be fun to deliver packages. For these 4 weeks, I made $12 an hour.
During my years in Corporate America, I was earning higher than the typical 3% cost of living increases. This was due to a few factors, including:
Never saying no. Whenever a project came up or my manager asked me to do something, I always said yes, even if I didn't know how to do it. I would find out how to do it either by researching online or asking a co-worker for help. My managers always praised me for this.
I helped my managers. In addition to the above, I was always going into my manager's office and asking what work they had for me. They would give me the work they didn't like doing. It wasn't exciting work, but it showed to them I was willing to help out in any way possible.
I was reliable. I was always at work 10-15 minutes early and stayed 10-15 minutes late to make sure everything was done. I also made sure I delivered any projects a few days before the deadline.
I am sure there were other factors as well, but these were the ones pointed out to me time and again during employee reviews.
What tips do you have for others who want to grow their career-related income?
My best advice is to find a way to become valuable to your company. This is what it did when I took work from my manager that I mentioned above.
Additionally, I made it a point to think outside the box. I tried to figure out ways for the company to save money. If you can find ways to help the company save money, you become an important asset.
For example, in one role I helped to develop a new process for closing client accounts that saved us many hours.
I have a friend who started doing this at his job. It got to the point where he would negotiate with the company a bonus based on the savings. For example, he helped create an Excel macro that saved the department close to 1,000 hours a year.
He talked with his manager and they agreed to pay him a bonus of $5,000 for creating the time saving macro.
Finally, don't wait for your annual review at the end of the year to talk to your manager. I've found that many times companies never even have the review. And when they do, you will be told what your raise is.
There is no negotiating as the budget has been set. You need to be proactive. Schedule a review with your boss in the late summer or early fall. Ask their opinion on your performance, where you excel and where you need to step up.
Then tell them how much of a raise you want to earn and ask what you need to do to earn it. Once you have this information, document everything you do so when you schedule your next review, you can show and remind your manager what you accomplished.
The bottom line is to figure out how you can be more of an asset to your company and be proactive about asking for a raise. This will help you to grow your income.
What's your work-life balance look like?
My work-life balance is great, thanks to me working from home.
My wife also works from home 80% of time too. The other 20% she has to go into the office or visit clients.
A typical day has me getting up at 5 am and working until 8-8:30 am. Then I take over parenting and am with our girls until 10 am when our nanny comes.
I then work until 5pm when we have family time and dinner. Then we play some more before bed time at 7pm. From 7 pm until 9 pm I spend with my wife.
On some days, I don't work straight from 10 am until 5 pm. I use some of this time to run errands, grocery shop, do yard work, etc.
By getting up early and working for a few hours, it allows more flexibility in my daily schedule.
Do you have any sources of income besides your career? If so, can you list them, give us a feel for how much you earn with each, and offer some insight into how you developed them?
The only thing I do for income other than my career is resell things on Craigslist and Ebay, but this rare these days.
I started doing this in college. The internet and Ebay was exploding and there were all sorts of ways to make money.
I started out by joining BMG music service, where I could get 12 CDs for $0.01 as long as I bought two at full price. Since this was before Napster and digital downloads, popular CDs sold fast.
So I would get the hottest CDs and sell them on Ebay for full price. I would lose money on the CDs I had to pay full price for, but made more than enough to cover it on the ones I bought for $0.01.
Once I completed the agreement, I would cancel my account and re-open another one using a different first name.
I would also go to yard sales and find items at discount prices and resell them on Ebay. This was harder back then because you didn't know what would sell on Ebay. You didn't have a cell phone you could check while on the go.
But you could get really good deals. One time I thought I bought a set of crystal teacups and coasters for $0.25. I was under the impression one set was $0.25, but found out all 4 boxes cost me a quarter.
I ended up selling each set for $30 on Ebay.
From time to time I still do this but it is different. I can now look up going prices on my phone, but many times the prices at yard sales are too expensive to make a profit when you take into account Ebay and other fees.
SAVE
What is your annual spending?
We spend roughly $90,000 annually.
What are the main categories (expenses) this spending breaks into?
The major budget category is mortgage and household related expenses like water/sewer, electric, propane, etc.
After that the biggest expense is our nanny. While this is a big expense, it is only for a finite period of time and the benefits of doing this are priceless to us.
Next is food, mostly groceries but we do enjoy dining out as well.
We rarely spend money on clothing and don't have any debt other than our mortgage.
Do you have a budget? If so, how do you implement it?
We used to follow a budget, but stopped once we made the decision to achieve financial independence. Part of this journey for us was to have a good understanding of our values and how and what to spend on money on.
Once we understood our spending, we found keeping a budget was more hassle and we would rather use our time in other ways. So now we simply make it a point to save first.
We have a set percentage of money come out of our paychecks into retirement accounts as well as into other savings vehicles. While this might not work for some people, it works great for us.
To ensure we are getting ahead financially and working towards our goal, we track our net worth on a monthly basis. I compile all the information and we sit down for 30 minutes once a month to review it.
What percentage of your gross income do you save and how has that changed over time?
Before my wife switched jobs and we had children, we were easily saving 50-60% of our income. Now we are saving around 40% of our income.
We feel that this will hold steady for years to come. Even though we will eventually drop the expense of the nanny, we are certain other child related expenses will make up for most of this money.
With that said, we will be proactive in saving more money if we can. We won't just sit idle and assume that entire amount will be used for something else.
What is your favorite thing to spend money on/your secret splurge?
We love to travel and we make sure we spend money on making the vacation enjoyable, within reason of course. But now with two young kids, we haven't traveled as much. We do plan on traveling more in the coming years.
In the five years we were together before we had kids we visited Turks & Caicos, Anguilla, Grand Cayman, Belize, Ireland twice, and Cancun 5 times.
We also traveled to a few cities in the US during this time as well.
INVEST
What is your investment philosophy/plan?
We stick to a passive investing philosophy. Our money is mostly in low cost ETFs, but some is in low cost mutual funds too.
I used to be a more active investor, but found I was losing money more often than I was making it. So I changed my plan and never looked back.
I have started a dividend investing portfolio to earn dividend income, but this is my play money. I feel weird calling it my play money because I am not actively buying and selling to earn big returns.
Instead I have nine stocks I like and I automatically invest money into them each month.
What has been your best investment?
My best investment was Intimate Brands (now part of L Brands). When I invested in the company they were just Victoria's Secret and Bath & Body Works.
Years ago when I was at the mall, I noticed all the women walking with Victoria's Secret pink striped bags. As I walked past the store, it was packed.
I ended up investing at $18 and rode it to $40.
Then after the terror attacks in 2001, the stock was down to $9 a share. I thought this was an overreaction and bought a ton of shares. It rose to over $27 and I sold out.
What has been your worst investment?
My worst investment was Worldcom.
I bought back in 1998 for around $45 and watched in awe as the news of the merger with MCI spread. The stock was moving by $2 a day, which was big back then. But that merger fell through and so did the stock price.
As the stock price dropped, I invested more money. And as it continued to drop, I invested even more. I followed this strategy all the way down to $5 a share.
Then news broke the company was cooking the books. Instead of selling, I did nothing and lost everything. That came to close to $6,000. This might not seem like much, but I was 18 at the time, so it was a ton of money to me!
What's been your overall return?
The last time I looked at this in Quicken, which I no longer use, it was 20%. But this was taking into account new money.
Outside of this, I would say we return close to what the market does, since we invest in index funds https://esimoney.com/why-i-invest-with-index-funds/.
How often do you monitor/review your portfolio?
I monitor our portfolio monthly by calculating our net worth.
I then check our asset allocation in June and December and make any trades to keep our allocation close to our desired ratio.
NET WORTH
How did you accumulate your net worth?
It was a combination of making a lot of money and investing it.
My wife was making $150,000 a year plus generous bonuses as a salesperson for the first 5 years we were together.
But just because we were making good money, doesn't mean we automatically were becoming millionaires. We lived modestly and saved 50-60% of our income every single year.
She drove a 2005 Toyota Camry that had close to 300,000 miles on it. I drove a 2001 Volkswagen Golf that had close to 200,000 miles on it. We shopped sales and made dinner at the house most nights.
Our biggest splurge was travel.
Living modestly was a decision we chose because we want to retire early.
And the reason we focus on saving as much as possible is simple. The more money we save, the more compound interest works in our favor. We could earn a lower return every year and still significantly grow our wealth simply by saving as much as possible.
What would you say is your greatest strength in the ESI wealth-building model (Earn, Save or Invest) and why would you say it's tops?
I would say investing. We do make a decent income and we do save a lot of money, but we are also smart investors. We have the discipline to pick index funds and add money to them every month.
When the market tanks, we don't give into emotion and sell our holdings. We keep investing money. This has allowed us to grow our wealth faster over time.
What road bumps did you face along the way to becoming a millionaire and how did you handle them?
The biggest roadblock was right after college, I got myself into credit card debt to the tune of $10,000.
When I couldn't find a job, I became depressed and bought things to make me feel better.
This quickly spiraled out of control and I got myself into debt. I kept telling myself I just had a spending problem, but this was just a symptom.
It wasn't until I got real with myself and admitted I was depressed and got help that I was able to break the cycle.
My advice to others who think they have a spending problem is to take some time and look within. Many times the spending is a symptom of issue and not the root issue.
What are you currently doing to maintain/grow your net worth?
We are keeping spending in check and saving as much money as possible.
We also make sure to not carry any debt other than our mortgage and we are slowly paying extra on this to ensure we have it paid off by the time we reach 55 years old.
Do you have a target net worth you are trying to attain?
Our goal is in the $2-$3 million range. We feel this amount will allow us to spend our time working as we please, regardless of the pay.
It will also allow us to splurge a little on travel and still help out our daughters financially as they grow.
How old were you when you made your first million and have you had any significant behavior shifts since then?
We made our first million in 2016.
There have not been any behavioral changes since them. I am curious to see how the process works for getting to the next million. Everyone says the first million is the hardest.
Now that we have compound interest really working its magic, we are noticing larger swings in our net worth as the market moves.
What money mistakes have you made along the way that others can learn from?
I wish I had started investing in a passive approach earlier. With that said, losing the money that I did helped me to realize that passive investing was the best option for me.
Another mistake I made was around 10 years ago. I was driving a small sports car and was an avid mountain biker. I couldn't fit my bike into my car.
Instead of doing the sensible thing and buying a bike rack for my car, I bought a second car because I didn't want to risk scratching the paint.
It was a used car that I got a good deal on, but looking back it was the dumbest decision I made.
What advice do you have for ESI Money readers on how to become wealthy?
The biggest thing for us is to know what you value in life.
You can spend years buying the biggest house, the nicest cars and the latest electronics. But all this could mean nothing to you and you don't realize it.
Once I understood what I valued, it was easy to stop wasteful spending because I knew the item wouldn't bring me any long-term happiness.
I freely spend money on things that I do value and enjoy every single day. And by cutting out this wasted spending, it allows us to save a lot of money without much effort.
FUTURE
What are your plans for the future regarding lifestyle?
We want to retire by 55. By retire we don't mean never work again, but rather do the things we want to do, regardless of income.
I could argue that I am retired already. I love running my websites and the freedom that I have to cut out early and play golf with my Dad or run errands during the week. This allows us to have more family time on weekends.
What are your retirement plans?
I would like to keep working on my websites as well as get more involved in woodworking. I recently found this hobby and don't have much time for it at the moment. I see myself building more things as I get older and possibly even selling them.
For my wife, the plan is to do more coaching of individuals on their career goals, volunteering more and being there for our daughters as they enter the teenage years.
Financially, we plan to take 1-2 nice vacations a year, but other than that, keep living as we are currently.
Are there any issues in retirement that concern you? If so, how are you planning to address them?
Mainly healthcare. It is only getting more expensive for healthcare. Since we cannot control it, we try our best to not worry about it.
Instead we focus on what we can control. This means eating healthy and being active.
By doing these things we can hopefully avoid many health related issues down the line and save money as a result.
MISCELLANEOUS
How did you learn about finances and at what age did it 'click'? Was it from family, books, forced to learn as wealth grew, etc.?
I have a couple memories of money when I was a kid that had a big impact on me.
First, I remember going to the bank with my Mom on Friday nights and putting $0.50 into my saving account. The idea that I was making money (interest) on my money blew my mind!
Another memory was one year after Christmas. I had received $100 in cash from relatives and wanted to buy a Nintendo, which cost $99.99. I talked with my parents and they agreed that I could spend my money on this video game system.
The next day we went to Toys R Us and I remember the cashier telling me the total was $105.99. This included the 6% sales tax. My jaw dropped to the floor. I thought "a whole $6! What was this?"
It was my first introduction to taxes. Luckily my Mom gave me the $6 as I didn't have it.
Finally, I remember I wanted a tent to camp out in our backyard with my best friend. The tent cost $50. I didn't have the money, only $10.
My Mom made an agreement with me that I would use my $10 and put the tent on layaway. Then I would do chores and we would come back each week to put that money towards my tent.
If I worked and put $40 towards the tent, my parents would pay the remaining $10.
As an older person, my interest in personal finance and investing caught fire senior year of high school in an Economics class. Everything I learned was fascinating and kept me wanting more.
Who inspired you to excel in life? Who are your heroes?
My parents.
Neither one went to college but they both worked hard to raise and provide for my two sisters and myself. I never felt poor growing up. We had everything we needed and were happy.
Through their hard work and the lessons they taught us, not only did each one of us go to and graduate from college, we all earned graduate degrees as well.
Do you give to charity? Why or why not? If you do, what percent of time/money do you give?
Yes. We feel helping out those in need is important. We currently tithe to our church as well as to other causes that we have a connection with.
The amount varies by year but typically around $2,500 annually.
Do you plan to leave an inheritance for your heirs (how do you plan to distribute your wealth at your death)? What are your reasons behind this plan?
Yes. Our current set up is to distribute our money to our daughters if we die an untimely death. The money will be distributed in 1/3 intervals at certain ages.
We decided to do this to help them manage the windfalls and hopefully not waste it. Of course, what they do with the money is ultimately up to them.
As the girls get older, we will adjust the plan and most likely begin giving them money from time to time. For example, we don't plan to pay for college 100%.
We both had student loans and felt that having them helped us make better decisions. Our goal is to help pay for college and then after they graduate, use some of our money (their inheritance) to help them pay off their loans.