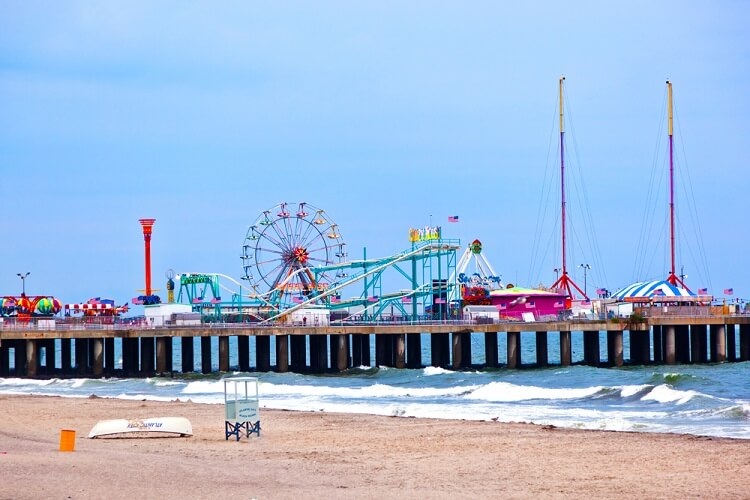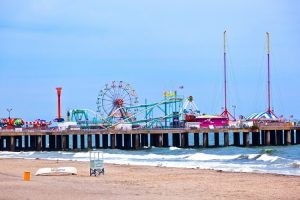 Here's our latest interview with a millionaire as we seek to learn from those who have grown their wealth to high heights.
If you'd like to be considered for an interview, drop me a note and we can chat about specifics.
My questions are in bold italics and his responses follow in black.
Let's get started…
OVERVIEW
How old are you (and spouse if applicable, plus how long you've been married)?
I'm 62 and my wife is 61 we have been married for 37 years.
I am a very lucky man to have found the right woman at such a young age.
We started dating our senior year of HS.
Do you have kids/family (if so, how old are they)?
We have two children both single.
My daughter is 31 and my son is 27.
They are both college grads without student debt, living on their own in NJ and both work in NYC.
They earn good salaries and appease me by contributing to their 401K and have since day 1.
What area of the country do you live in (and urban or rural)?
We live in a rural setting in western NJ but grew up in Jersey City a very urban area.
We also own a home at the Jersey shore purchased 5 years ago.
What is your current net worth?
$3.8M
What are the main assets that make up your net worth (stocks, real estate, business, home, retirement accounts, etc.) and any debt that offsets part of these?
401K = $1.2M
Roth = $160K
Lump Sum Pension value = $955K
After Tax Brokerage Account = $750K
Equity in principle residence and beach house = approx. $800K
This is all net value after deducting mortgages of $600K combined.
No other debt. I have never paid a dime in credit card interest. If I couldn't pay for it when the bill came due I would not have bought it.
My investment philosophy has been primarily individual stocks. Of the $3.8M the breakout is as follows:
$1.3M – individual stocks (50% of the 401K and 100% of the Brokerage acct)
Pension – is administered by my employer I have no access to the lump sum until I retire.
$625K of the 401K is in cash
EARN
What is your job?
I'm a Sales Director working for a Fortune 500 Telecom company.
I'm responsible for protecting and growing a $20M annual outsourcing relationship with a global manufacturing firm. In English, we manage their IT infrastructure.
I collaborate with a cross functional team to insure all service levels are achieved and we strategically align the client with emerging technology.
What is your annual income?
It's a combination of base / sales compensation / bonus performance shares / company pension contribution / 401K match/ = $160K base / $70K comp / $30K Bonus shares / $50K pension contribution / $12K – 401K match = approx. $320K annually.
This can vary by 15% in a given year.
Tell us about your income performance over time. What was the starting salary of your first job, how did it grow from there (and what you did to make it grow), and where are you now?
My first job out of college in 1978 was with MetLife as a sales rep. I made $12,500 my first year.
I would say this experience changed my life. I had no knowledge or exposure to personal finance and investments prior. I stayed for 2.5 years and thoroughly enjoyed the people I worked for but burned out from full-time cold calling in NYC.
I went to work for my current employer and fulfilled several roles before leaving after 19 years to join a software firm in 2000.
In 2002 my former employer recruited me back to the fold and I have been here since.
Through my first tenure of 19 years I fulfilled several roles in sales administration, project management, account executive, and finally account manager before leaving.
My salary rose from $24,500 initially to roughly $150,000 when I left for the software company.
I was recruited by the SW company who was my client at the time. After two years I negotiated a significant increase to return to Telcom.
Since 2002 I have averaged between $250K and $330K per year.
I'm not a job hopper but I would never have made the progress I have if I hadn't moved. It can be scary when raising a family on a single salary but well worth the risk if you do your homework.
What tips do you have for others who want to grow their career-related income?
Understand from the very beginning if you're going to be an employee you already have a side hustle. You're the CEO of your future.
Be smart with your money regardless of how little you start with always save something, pay yourself first.
Educate yourself about investing — there are no excuses — everything you need to be financially successfully is readily available in the FREE public library all you must do is apply yourself. I'm not at all opposed to higher education, but much can be accomplished without the astronomical cost of an MBA. [Editor's note: The Personal MBA: Master the Art of Business
is a GREAT book if you'd prefer to learn business for $10 or so instead of $100k.]
The same for your position at work. Whether it's your life's passion or not, dig in. Learn what you don't know or understand. Don't be afraid to ask for help from those more experienced and accomplished in your firm.
Don't live your life in your head, engage people and you'll be surprised how willing some are to help. Don't be discouraged because one or two turn out to be crank pots.
Read, research, expand your knowledge about your field and business in general. Learn what separates great companies from the rest.
With time and experience build a game plan for how your skills can be put to work in emerging opportunities. Things are always changing, competition drives the best in all of us. In time you will find your niche.
Don't be afraid to take a chance. Setbacks are normal you only fail at something if you give up.
Believe me this wasn't some master plan that came to me in the middle of the night. I muddled through most of the time but kept grinding, pushing myself suffering setbacks and frustrations along the way. I just wouldn't give up and kept at it and over time figured things out.
I'm sure smarter people would have done so sooner but I did the best I could.
I think that's really the key to sustained growth…keep pushing yourself, expect setbacks, figure it out, and move forward. Nothing goes straight up, life can be humbling, never give up.
What's your work-life balance look like?
My wife and I agreed early on that once we started a family she would stop working and become a full-time mom because we were very committed to raising our children ourselves.
My wife worked, and we banked her salary for seven years before starting our family. That amounted to $40,000 and helped us buy our first home.
It's a little old-fashioned I know but it worked for us.
Certainly, we gave up a lot of income over the years, but we could not have made a better decision by investing in our family. Having one paycheck was never that difficult because we had been banking my wife's salary all along.
We were both from very humble beginnings, so we didn't have ideas of grandeur, nor were we ever motivated to impress anyone. We have always been comfortable in our own skin.
What we couldn't afford we did without.
Being the sole source of income increased my awareness that I had to succeed on the job and invested whatever was needed to do so.
On the other hand, I rarely ever missed my kids school events, games, or other activities. I also coached both my kid's basketball teams for years.
There were times of high stress but for the most part we functioned as a team and made the necessary sacrifices.
I'm happy to report while not perfect I'm extremely proud of both our kids who are level-headed, caring, responsible young adults. I think our experiment turned out ok.
I once heard a Jackie Kennedy saying I never forgot "if you screw up your kids nothing much else matters". I took that to heart, family has always been priority one!
Do you have any sources of income besides your career? If so, can you list them, give us a feel for how much you earn with each, and offer some insight into how you developed them?
I don't have a side hustle other than always thinking of myself as the CEO of our family.
The management of our savings / investments was of paramount importance to our future and keeping the shareholders (wife + kids) happy was my mission.
Once I was exposed to the world of investing in my MetLife training I was rabid. My hunger to learn everything I could was insatiable.
I have probably read between 200-300 books on investing over the last 40 years.
As a DYI investor I've made my share of mistakes but overall, I've done well enough to completely replace my income with the annual return on our nest egg.
Trust me when I tell you, if I can do this anyone can. I'm not some high IQ individual, I certainly didn't come from money. I didn't have a rich grandpa or mentor. I didn't invent some spectacular product the world can't live without.
I'm a regular guy who grew up with nothing materially, but caring parents.
I was never a corporate executive, quite the contrary a hardworking middle manager at best.
I learned on the job, applied myself and managed our money as best I could. This is less about IQ than it is about discipline, decision making, focusing on the big picture.
The drive to succeed, to be financially independent, to insulate myself from the layoffs and the politics of corporate life was all the motivation I needed.
SAVE
What is your annual spending?
All in $136,000.
$100,000 covers all our expenses and $36,000 is budgeted for spending.
What are the main categories (expenses) this spending break into?
It covers everything:
mortgages
real estate taxes
homeowner's insurance
flood insurance
utilities
cellphone
cable
auto expenses
auto insurance
health insurance
food
garbage collection
lawn maintenance
Misc. expenses (tax prep, house repair, gym membership, etc.)
Do you have a budget? If so, how do you implement it?
I do the budgeting.
It's more of an annual assessment to insure we have stayed within the guidelines we established for each expense. We don't watch it like a hawk every month.
Rather each year end I tally all the expenses from our checking statements, electronic payments, credit card, etc.
I tally the expenditure for each category and figure out what the actuals were vs. budgeted amounts.
Again, we don't have an extravagant lifestyle. I make more than we need so this isn't that big of a deal for us. We aren't conspicuous consumers.
On the other hand, we aren't eating dog food either. We have always lived well and enjoyed our lives without needing a BMW or Mansion to feel good.
What percentage of your gross income do you save and how has that changed over time?
15% roughly $40K a year.
$31K goes to the 401K / $4K to the Roth / $5K to the HSA account.
We often don't spend the entire $36K allocated for spending.
With the beach house we wind up traveling a little less. That will change once I retire.
This is only my contribution — the company is throwing $50K a year into my pension and I'm collecting $12K per year in 401k matching.
So, all in it's a little over $100K per year.
When we were younger raising a family on one paycheck I was only saving 5%.
When the kids were in college it was down to 10% but I was making a lot more by then.
Point is that income and expenses have fluctuated over time, but we always paid ourselves first. If something had to be cut it was something else that got reduced or eliminated. Always pay yourself first.
What is your favorite thing to spend money on/your secret splurge?
Buying the beach house was something we always dreamed of and never thought we would be able to afford.
We always went to the beach for a week every summer and rented for 20 years.
We all love the beach. My kids are 4 years apart in age, so I never had two in college at the same time. After 8 years of paying for college, taking on a second home wasn't as expensive, and it came with some tax deductions. The first couple of years we rented it quite a bit which also helped.
INVEST
What is your investment philosophy/plan?
I've refined my plan over the years.
I mostly focus on individual stocks.
I research the fundamentals and assess long-term annual stock price performance.
I don't diversify — I concentrate my resources into 5-6 stocks.
I don't trade often but I don't buy / hold either.
When holdings run up I sell and reallocate into quality stocks that have temporarily fallen out of favor.
When the market corrects I don't have a problem sitting in cash and awaiting a bottom before making incremental purchases in targeted equities.
I don't believe in 50% bonds / 50% indexes as I approach retirement.
I enjoy managing my resources and plan to continue doing so for a long time God willing. My goal is substantially growing my nest egg over the next 20 years.
What has been your best investment?
I have bought and sold a lot of stocks over the years but recently decided to allocate a % of money to long-term holds.
This is very different for me, I think with time I'm beginning to mature a bit.
I bought 6000 shares of Microsoft in Oct of 2017 and have managed to hold on through several short-term pullbacks. I'm up 33% or close to $240K.
I have also traded FB six times in the last several years and have made over $300K but never held it, purely short-term transactions. It was all in my 401K so no tax consequences for being impatient.
I'm coming to realize short-term pullbacks are not a reason to sell a long-term performer.
FB was purely a quarterly earnings play. It would run up just before the announcement and after another great report would fly even higher. I never felt comfortable holding all that gain so I would sell my position. 30 days before the next quarterly I'd begin buying if it began moving up. It recently stopped doing so and I haven't been back.
What has been your worst investment?
Well I could go on, but the worst was an Oil and Gas partnership investment back in the late 80's.
It cost me $15K at a time when I didn't have that much money, so it really hurt.
But I learned several very important lessons:
Don't ever buy anything you don't fully understand
Never buy something for tax benefits
Always understand what the guy selling the investment is going to make on the sale
What's been your overall return?
14.5%.
I track my holdings and trades in a spreadsheet every month.
How often do you monitor/review your portfolio?
Daily. Again I'm fascinated by this stuff, so it isn't a burden to me. I love the market. All my content is on my cell phone so it's easy. I like to have a feel for the market.
NET WORTH
How did you accumulate your net worth?
We've always lived below our means.
For the first seven years we were married and both working we banked my wife's salary. We didn't make very much but we always saved.
Once the emergency fund was in place, I invested in the company savings plan and received matching funds. This was before there were 401Ks
Over time as my income started to rise and my learning kicked in I began investing in a wide variety of vehicles always trying to find the fastest path through the forest.
Over time I refined my approach. Really took the time to research and understand the S&P 500 market performance year in and year out since 1929. There's a lot to learn from 89 years of historical performance.
When you begin to understand the incredible performance of the market and then further refine your search to identify the truly amazing individual contributors to that long-term success the light goes on.
We inherited nothing monetarily, but I benefitted from my father's incredible work ethic. He was tough on me but in retrospect I have benefited from his intentions.
We have earned, saved, and invested our way to financial independence.
Anyone can.
My earnings were modest early on. I earned a few promotions along the way, but I never made more than a good living. I'm not Bill Gates but one doesn't have to be to achieve success and independence.
The entire picture that you need 10 cars and 5 mansions and $50M is ridiculous.
Balance in life is key.
What would you say is your greatest strength in the ESI wealth-building model (Earn, Save, or Invest) and why would you say it's tops?
Save.
If you always live below your means regardless of how little you earn you will always have a cushion to fall back on.
If you don't make much you don't need much to feel a sense of accomplishment.
Over time as your earnings grow and you begin educating yourself about investing the numbers will come.
If you don't save it doesn't matter how much you make or how brilliant an investor you could've been if you have no resources. To save is to sacrifice today for tomorrow. Saving is the beginning of it all.
What road bumps did you face along the way to becoming a millionaire and how did you handle them?
I never really thought about it as becoming a millionaire. I always thought about it as gaining my freedom, my independence.
When you first begin "working for a living" you really are beholding to others. Specifically, your employers.
In time if you're applying the ESI principles the leverage begins to shift.
With resources you have options, with options you have negotiating leverage.
As your income, savings, and investing capabilities continue to compound you sense the power of your potential. What once seemed like a pipe dream is well within reach. You are no longer "working for a living" you've graduated to "making money". There is a very big difference between the two.
Starting with nothing was the bump. Getting turned on to investments and the whole concept of having your money "make money" was all the inspiration I needed.
What are you currently doing to maintain/grow your net worth?
Continuing to earn, save, and invest.
I'm still reading and building my knowledge base.
I might leave my employer in the next month, year or two. But I'll always manage my resources to ensure they are creating enough yield to live comfortably and still have plenty left over to compound the nest egg.
Do you have a target net worth you are trying to attain?
If I net 9% after all living / spending expenses over the next 20 years I would target $20M as a goal.
Once I retire with social security I'll only need about a 2% drawdown to live so 9% isn't crazy although no one knows for sure what the future holds.
When RMTs kick in I'll be drawing a higher % but that's 8 years away.
How old were you when you made your first million and have you had any significant behavior shifts since then?
Can't honestly say but there have been no behavioral shifts at all. I guess I'm just a grinder at heart.
What money mistakes have you made along the way that others can learn from?
As I mentioned I have made many mistakes along the way.
One more recent brain fart was trading options and having some immediate success. I got drunk on my early success and cocky.
I quickly found out why options are priced so seductively $125,000 later.
If things seem too good to be true, take another look and just for safe keeping, take a third look. All that glitters are not gold!
Stay away from trading options — they are suckers bet and the statistics regarding the % of options expiring worthless backup my claim.
What advice do you have for ESI Money readers on how to become wealthy?
I worry about the nonsense being feed young people 7 x 24.
Don't believe all the propaganda being disseminated by the media who would have you believe the game is rigged, only the 1% win. Capitalism is dead, socialism is the way forward. It's not your fault, you're a victim, you can't do this on your own, on and on and on. This is pure unadulterated poppycock.
I came from nothing, knew nothing, had no advantages, and yet I have achieved financial independence.
This entire pity party is nonsense.
Work hard, apply yourself, ESI, and you too can achieve whatever you put your mind to.
This is the greatest country in the world for just that very reason. The only limiting factor is you determining…are you a victim or are you going to be your own hero?
FUTURE
What are your plans regarding lifestyle?
I'm no spring chicken so early retirement is long gone for me, but I can retire anytime I want.
I still enjoy my work but have seriously been thinking about my second act.
I want to write a book about my journey.
I'd like to start a program to teach young people about the power of investing, the facts about the historical performance of the market, and how liberating participation can be.
The stock market is a great equalizer — it doesn't care if the money is coming from men or women or white or black or catholic or muslim or gay or straight, rich, or poor. Invest in the right stocks and you make money. Conversely if you invest in the wrong stocks you will lose. It is indiscriminate about whose money it is.
What are your retirement plans?
Write, develop an educational investment program, continue to manage our resources, travel, family time, enjoy the beach, continue exercising, and enjoy the splendor of being alive another day.
Are there any issues in retirement that concern you? If so, how are you planning to address them?
No. One never knows for sure what life has in store, but I have no concerns.
MISCELLANEOUS
How did you learn about finances and at what age did it 'click'? Was it from family, books, forced to learn as wealth grew, etc.?
As I mentioned earlier I got turned on to investing as part of my training in my first real job at MetLife at age 22.
From then on it has been all self-learning by reading and attempting to apply my new knowledge.
While I wandered around in the forest for a long time trying everything I read about with lots of good and bad results, I have really refined my approach into a rigorous strategy the last 10 years.
Who inspired you to excel in life? Who are your heroes?
My father.
He taught me many things in life through his actions more than his words.
He wasn't formally educated but he was one of the smartest people I have ever met.
He had an incredible work ethic and sense of responsibility.
When there was no work he didn't march in the street demanding a higher wage, he took whatever he could get and worked as many part time jobs as was needed to care for his family.
He was a war hero and purple heart recipient but never talked about it. I learned of his exploits from a friend of his. He spent two years in military hospitals and underwent two dozen surgeries but never spoke of it nor the lingering pain from his wounds.
He taught me what was important in life and it had nothing to do with how much or how little money someone had. It had everything to do with how you conducted yourself and treated others. My father is my hero.
Do you give to charity? Why or why not? If you do, what percent of time/money do you give?
I do. I give to my church and two causes I feel strongly about: our Vets and St. Jude's.
I have been very fortunate in my life. I know others have had a much tougher road to hoe.
I think it's important to share one's good fortune with others.
I will likely increase my contribution of time and talent once I retire.
Giving is a lot like exercising — the more you do, the better you feel.
Do you plan to leave an inheritance for your heirs (how do you plan to distribute your wealth at your death)? What are your reasons behind this plan?
This is tricky stuff. Striking the right balance is critically important.
I want to help my children as they make their way in life, but I don't want to cause unintended negative consequences.
I also want to leave an inheritance in a trust so there can be a generational source of income for grandchildren and great grandchildren.
I want to assist future generations to achieve their full potential.