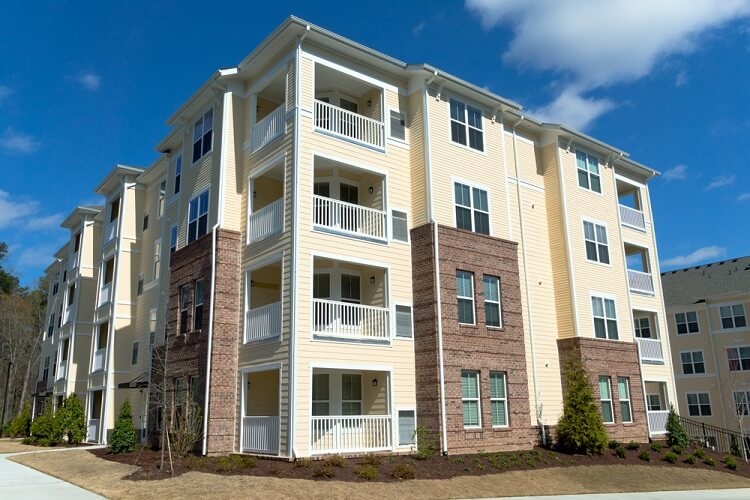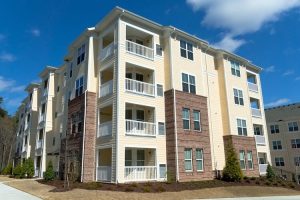 Here's our latest interview with a millionaire as we seek to learn from those who have grown their wealth to high heights.
If you'd like to be considered for an interview, drop me a note and we can chat about specifics.
My questions are in bold italics and his responses follow in black.
Let's get started…
OVERVIEW
How old are you (and spouse if applicable, plus how long you've been married)?
I am 36 and my spouse is 27.
We have been married for 3 and a half years.
Do you have kids/family (if so, how old are they)?
Recently we had our first child. She is now 4 and a half months old. [Editor's note: This interview was conducted in December 2018.]
What area of the country do you live in (and urban or rural)?
We live in Florida in a suburban setting.
What is your current net worth?
Current net worth is $7.7M.
What are the main assets that make up your net worth (stocks, real estate, business, home, retirement accounts, etc.) and any debt that offsets part of these?
I am a real estate guy so the vast majority of my net worth is in real estate. Presently I do not own any stocks as I believe the stock market is headed for a correction.
Cash 987K
Vehicle 10k (we keep our expenses lower by only owning one car it is a 3 year old Toyota Camry. Typically I purchase new vehicles and keep them for 10 years)
Mortgages Owned 267k (this includes some unsecured notes as well)
Primary Residence 265k (debt is 114k – I am not actively trying to pay this down as my mortgage is at 3.375%. The reason the LTV is so low is that I bought it for much less at a foreclosure auction for cash and then took out a loan to recover my cash)
Investment Real Estate 13.683M (This is primarily multi-family with a couple of investment houses and a tiny bit of vacant land) (Mortgages total 7.4M)
My total real estate portfolio is leveraged to 49.4% All of my investment property mortgages range in rate from 4.2% to 5.5%.
EARN
What is your job?
My full time job is to manage my real estate investments while seeking opportunities to grow my portfolio.
I feel though that I need to be more specific.
Most people on the blogs I hear about managing their real estate investments are involved in the day to day operations. While there are times I have to be, most of my work is in managing the individual managers I employ.
What is your annual income?
For 2018 my annual income was 543K.
Tell us about your income performance over time. What was the starting salary of your first job, how did it grow from there (and what you did to make it grow), and where are you now?
I started work at a very young age. By age 10 my mother made me business cards and took me door to door offering all sorts of services. I remember odd jobs I got from going door to door. Moving rocks in flower beds, pulling weeds, basically anything a little kid with no training and no tools could do.
Later in my childhood I got the normal jobs of dishwashing, being a busboy, working in retail, painting, and many, many more. I had a lot of jobs as a child. I believe this helped me succeed later by instilling in me a really good work ethic. Also it gave me a drive to succeed as I learned where I did not want to be.
At one point I had a job digging a trench, a very long trench that took about a whole week. My boss, the owner of the property called it playing with the "dummy stick". I knew I didn't want to play with the "dummy stick" my whole life!
At some point along the way I had dropped out of high school and by the time I was 18 I was working changing oil and tires at a Wal-Mart. My father told me that if I went to community college full time and got good grades he would pay for school and give me a small allowance to live off of (800 per month including rent).
I did well and got into a University after a couple of years. At this point I went back to work and I worked during my last two years of school full time even though luckily my father paid for my entire four year degree. At that point I was manager of sales at a retail location.
After college I got another job as a manager at a retail store where I worked for over 80 hours a week to bring home about 50k. I thought that was pretty amazing money at the time.
While working 80 hours a week I started what you would call a side hustle. I called it a hobby. I would try to buy and sell vacant land.
At this point I was doing it mainly with bank financing and after selling a couple of properties for a profit I learned that short term capital gains are brutal so I tried to hold everything for at least a year.
This was 2005 and 2006 and this land was going up in value so fast that I checked the MLS every day and was tracking my small portfolio of heavily leveraged vacant land like it was stocks.
With such success still only about a single year out of college I decided to quit my job, move to a bigger city, and use my new found (paper) profits to purchase a real estate service-related company in which I had no experience whatsoever other than being a customer of these types of companies myself and not feeling like the service I was ever provided was good enough.
Shortly after I gave notice and planned my move the bottom fell out of the vacant land market where I had all of my "assets". I use quotes here because as time would tell they would fall in value so fast and so far and I was already so highly leveraged all I really had were liabilities.
Due to my sudden change in financial situation I decided it best to get a job working in the real estate service industry I believed I wanted to be in to get some experience with the goal to eventually set out on my own.
Using my typical fervor and unrelenting drive I picked up the phone and called every such company in the phone book in this new city until someone agreed to hire me.
They hired me as basically a clerk making 25k a year. Not even enough to pay my mortgage payments on my "assets" and still afford housing and basic food.
It only took me about a year and a few pay raises later to be making 50k and during that time I had obtained my own license for the profession and made relationships with my own clients.
I struck out on my own with the help of a couple of the clients. They were able to put up the initial capital and prove the level of assets needed to start such a business. There were 3 of us and we were each 1/3rd owners.
Unfortunately the market was still failing (this was 2007) and within a year I was my only employee and we could not even afford to pay me a salary. I felt like I was chained to a desk while the greater residential real estate market fell into a depression. All I could do was live off of credit cards and watch as most of the people I knew who did real estate went out of business.
2008 and 2009 were a couple of very painful years for me. I did my best to simply keep the little business of which I was the only employee (albeit an unpaid employee) open.
Luckily sometime in about 2009 I had an idea. This was a very risky idea, but it came from simply not knowing what else to do.
I decided I was going to try to start buying and selling the vacant land again. However now instead of it being 25-50k per piece it was maybe 2k or 3k and I didn't even have that money. So I borrowed it at excessive weekly interest rates from a family member. The rates were usurious, but I was a serious risk, and deserved to pay the price.
If I was lucky I would make as much as a single thousand dollars on any regular transaction. But this was enough. I worked really hard at it and began to pay down credit card debt.
As time progressed I kept at it and had a couple of lucky breaks. Before I knew it I was able to buy my partners out for peanuts and owned my little business all by myself.
Over the next year things started to pick up. Both for my business and for my hobby. I was able to hire employees and especially my hobby was turning a good profit.
I began to be able to purchase rental property. Generally I was purchasing them very cheap at foreclosure auctions and sometimes I would turn around and take out debt and sometimes I would leave it debt free.
The types of properties I was buying were single family houses, duplexes, or I had one quad. In total by about 2013 I had accumulated twenty units. These were by and large debt free.
At this point my net income was around 10k per month on the real estate service business and about 8k per month on the 20 rentals.
At the time my expenses were small around 3k per month, but I did not really track them so close then. It's easier to budget when you're single; you can simply spend as absolutely little as possible.
Believe it or not I actually thought about retiring to travel the world. I figured I could get rid of my business and live off of my rental portfolio. This was way before I had ever heard of FIRE…
However had I quit so early I would have been stuck living a pretty meager life. Perhaps 8k per month seemed like a lot of money at the time to a single guy who had always lived as poor as possible, but today looking back I am so glad that I kept working.
Little did I know, even with all of the success, I had already had, it was just beginning.
In 2014 I traded (1031) about 16 of the 20 rental units for my first ever commercial property. It was a real value add play and within a year had more than doubled my monthly net to about 20k off of the rentals.
At this point I made a lifestyle decision to give up about 10k per month in income from my business to dive solely into my "hobby" full time. I sold the business for probably way less than I should have just simply because I was sick and tired of it.
Even though in the later years it had made good money I was never happy with it. I was concerned about the liability I had for potential mistakes of my employees or other potential risks outside of our control.
Since selling my business to pursue my "hobby" full time in 2015 I have never looked back. The 10k per month that I gave up has been more than replaced with additional income from the rentals.
What tips do you have for others who want to grow their career-related income?
Make yourself the most knowledgeable person in your department or in your company.
Study obsessively everything you can about that industry and continuously ask for more responsibility.
What's your work-life balance look like?
Generally if I am working on a project (new or recent acquisition) I give it all of my attention. However if I do not have anything big going on I am free to travel or now spend time with my wife and daughter.
In 2016 my wife and I spent more than half of the year on vacation. We took 3 months for a trip in Asia and then spent more than 3 months traveling around the United States by motor home.
Do you have any sources of income besides your career? If so, can you list them, give us a feel for how much you earn with each, and offer some insight into how you developed them?
See the answer above. For me I developed a hobby (side hustle) that grew alongside my normal business and that eventually overtook my business to become my only source of income when it could fully support me.
For me that hobby was initially buying and selling vacant land and turned into owning rentals over time.
The size of the properties and quantity of rentals simply increased as I worked to further my little empire.
I strongly believe in doing small things everyday to further your longer term goals.
SAVE
What is your annual spending?
Presently our household budget is just over 10k per month.
While I know this sounds like a lot especially when our total housing cost is only about 1,100 per month, this amount includes household saving (non business) categories. For instance right now we have shifted a great deal of our travel budget to college savings for our newborn.
What are the main categories (expenses) this spending breaks into?
Every month we have $10,120 deposited into our joint account from investment accounts for household spending and savings.
Here is a breakdown of all household spending in 2018. The difference is being saved for medical emergencies, kids college, a new car or several other categories we feel are important:
Auto & Transport: $13,932.68. Finished paying off car. Also includes gas, car cleaning, repairs, high tolls where we live and we buy the highest level of auto coverage possible with an umbrella also.
Travel: $13,784.92. A much reduced amount this year to save for kids college
Food & Dining: $11,925.82. Like I said we try to keep it to 1k per month
Health Insurance and Doctor: $10,644.13. We use a Christian Health Share Org. and would recommend you do too. Keep in mind this includes the birth of our daughter so it is amazingly cheap given the current state of health care in this country.
Shopping: $9,116.42. We each get an allowance we can spend on whatever we want personally.
Home: $18,206.74. Mortgage with escrows plus repairs. Replaced A/C system and Washer and Dryer this year. This also includes biweekly housekeeping.
Gifts & Donations: $6,309.94. This includes financial support we give to family.
Bills & Utilities: $4,050.73
Kids: $2,762.95
Entertainment: $1,042.21
Pets: $749.83
Misc Expenses: $537.83
Uncategorized: $275.22
Personal Care: $20.00
Total: $93,359.42
Do you have a budget? If so, how do you implement it?
We use Mint and find that it works very well.
Probably the biggest budget category we have to struggle to stay under each month is food. Between restaurants and groceries we try to limit ourselves to 1k per month. This is very difficult for us because we enjoy eating out a lot.
I created the Mint budget as a necessity to control our spending once we were in a serious relationship.
I try to instill in my wife and I that money is a limited resource that we need to use very sparingly.
What percentage of your gross income do you save and how has that changed over time?
We save about 80%.
I do not have historical records of how this has changed. We only started using Mint shortly before we got married.
When I was single I simply tried to spend as little as possible.
Also historically my income was not as consistent as it is now so my savings rate would swing wildly from year to year.
The important thing was that I never squandered money. I always saved everything I could and put it back into investments.
What is your favorite thing to spend money on/your secret splurge?
Well I guess this would probably be travel but it's not a secret.
Prior to having the baby our travel budget was around 3k per month. I am simple and not into fancy hotels but we like the freedom to go across the world and stay for a couple months at a time.
Also my wife has family abroad so we often travel to see them.
I suppose I could also confess to you here that I am considering purchasing a much more expensive place to live. Yes, I know this is completely against what I have always believed in and what many of you believe in as well.
My reasoning for this is that we ultimately only have one life. If I enjoy the million dollar view and I would still be saving significantly more than I spend each month is it really a bad thing to buy the house with the view?
It's really curious to see my mind make justifications towards this purchase. I catch myself lying about the cost or at least how to quantify the cost.
If you are an avid reader of these blogs you would probably require yourself not only to use the actual costs (of taxes, insurance, and mortgage if any), plus the correct way to look at the cost is to calculate the opportunity cost of using that capital in a place to live rather than investing it elsewhere.
If I am completely honest with myself and calculate true cost including opportunity cost the numbers become a lot scarier.
But then I start justifying with things like. Do I really want to work so hard? (For me more investments = more work)
Prices of commercial properties are very high and finding deals is extremely difficult.
And the biggest one….What do I really want out of life? This is a question I have been trying to answer for as long as I can remember.
INVEST
What is your investment philosophy/plan?
Starting with nothing my investment plan was always to reach financial independence.
As my wealth has grown I have continued to invest for a couple of reasons.
1. I want to make sure I make enough while I can. Later in life it might be much harder for me to accumulate wealth than it is right now.
2. I feel irresponsible if I do not try to continually put my money to work.
You can probably see by my current cash reserves it has been difficult for me to put money to work lately. I have a very rigid set of criteria that I look for in opportunities and if I cannot get it I will not settle and purchase a property anyway.
I believe the market will change or eventually I will luck out and find another deal. Probably both.
What has been your best investment?
My best investment was the first commercial property I ever purchased. It was purchased for 2.3M and was appraised last year for 6.33M.
What has been your worst investment?
My worst investment was the first property I ever purchased.
It was a lake-front piece of residential vacant land that I bought for 60k using a 100% LTV bank loan.
Within about a year it was worth 150K, but I sold it approximately two years after I purchased it for only 12k.
I guess there are a few lessons to be learned. Let me spell them out if you haven't already guessed them.
1. Do not take out a loan to purchase a property that doesn't generate income.
2. Never finance something at such a high LTV.
3. Speculation is gambling.
4. Do not give up even if you fail.
What's been your overall return?
I cannot even begin to try to calculate my overall return as it is exponential. I started with nothing; ultimately it is all return off of the return.
However you could say that my return I am getting today is almost right at 7%. (543k/7.7M)
Keep in mind this does not include appreciation and with commercial much of the appreciation is forced rather than speculative like in residential.
How often do you monitor/review your portfolio?
I am active in the daily management of my properties. Primarily to oversee the managers, but depending on each person's skill set, how long I have employed them, and what stage the property is at, I do different functions for each property.
As far as reviewing the value I tend to update my net income spreadsheet about every 3 months. Sometimes I go 6 months.
Typically I do not increase the value of my real estate on my net income spreadsheet as the increase actually occurs. I try to be much more conservative and really do not believe a lot of the prices people are paying these days.
What I like to do is record account balances and loan balances so I can track my momentum.
NET WORTH
How did you accumulate your net worth?
I add value to commercial properties. For me making the move from residential to commercial was really a game changer.
You see in the residential world things are more speculative. Your value is based on comparable sales. With commercial your value is very dependent on the net income the property produces. Sure cap rates are based on comparables, but with commercial more than with residential you are in the driver's seat to what your property is worth. You simply manage it better (higher income – lower expenses) to increase the value.
Because I like to add value I typically will not buy something that is stable and well ran. I look for the properties that need work that I can purchase at a discount to what they will be worth once properly ran.
Keep in mind this is much riskier than purchasing something that runs well and has a good history. I take calculated risks that through my hard work and attention I can have a positive impact on the performance of the property.
What would you say is your greatest strength in the ESI wealth-building model (Earn, Save or Invest) and why would you say its tops?
Perhaps my greatest strength is my ability to invest followed closely by my ability to save.
I see many people who make good money that spend ridiculous sums on everything and as a result are not nearly as financially fit as we are.
What road bumps did you face along the way to becoming a millionaire and how did you handle them?
Getting started is by far the hardest part.
You will hear over and over again the first million is the toughest. That's an understatement.
It almost feels like that was the only one I ever really worked for.
Now that's not entirely true because I do put in a lot of time and effort into my projects, but for the first million it was truly a rollercoaster.
The biggest bump in the road was not having the money to use to make more. I know it's obvious, but this is the single biggest limiting factor.
One of the other biggest bumps I faced turned into my biggest opportunity.
Losing (on paper) so much money so early in my career was really tough. All told I think it was about 250k and for someone only about a year out of college that was a ton of money.
At first I was upset and depressed. Over the years I became to realize that this real estate downturn was my opportunity to get on the train. Without it I would have largely been left at the station.
So ultimately I had to lose about 250k to gain much, much more.
These days I hope for another downturn. Another buying opportunity!
What are you currently doing to maintain/grow your net worth?
I work on my empire every day I am not traveling or have made other plans.
I actively manage my managers and do all of the bookkeeping while continuously looking for new properties to purchase.
Do you have a target net worth you are trying to attain?
No, I really do not. I think I probably have enough for my lifetime, but the way healthcare is in this country one can never be sure.
It would be really cool to reach eight figures and I am sure it will come in time.
With that said I have a more definitive income goal.
Every five years I make a collage of my dreams for the next five years. I go through a bunch of different magazines and cut out pictures that I think symbolize where I want my life to lead. Then I tape them all onto a poster board and put it up in my bedroom where I can see it every day. This is the same thing that the documentary The Secret recommends.
Now I am not saying I believe or don't believe in all of the hocus pocus. However I do think that by visualizing your goals every day it keeps them top in your mind and headed more in the correct direction. I have found this to be a great tool to use as a single person and perhaps an even better one as a married couple since it keeps our goals more aligned as we work together as a team to achieve them.
For us the vast majority of these goals are personal lifestyle things that we desire such as family time, and vacations.
Hidden in the midst I have my income goal that I look at every day. I want to reach 1.
Reaching a million in net annual income within 5 years is, I believe, an attainable goal. In fact I have it mainly mapped out as to how I will go about getting there.
Based on scheduled rent increases of 102k in 2019 and 90k in 2020 I will already be at 735 by 2020.
This gives me 2021, 2022, and half of 2023 to still reach my goal. I believe with more modest increases I can be at 835k in 2022 which means I simply need to find another 14k per month by 2023.
I could easily achieve that by purchasing a single property using the cash I already have on hand. But I do need to complete at least one more acquisition to make it happen.
Now I know some of you are saying that my expenses will likely go up within the next five years and you are completely correct, but they should not go up that much. At least I hope they do not. But if they do that will mean higher inflation and with higher inflation comes higher rents.
One of the real beauties of investing in income producing real estate is being able to predict and plan what your cash flows will look like. Sure you have unexpected expenses, but you follow budgets just like with your personal finances, and you plan for the large expenses over many years.
How old were you when you made your first million and have you had any significant behavior shifts since then?
I was 32 so it was 4 years ago.
Yes, I have had lots of behavioral shifts.
I have now gotten married and had a child.
With each step I have become less resistant to spending money on our lifestyle. If you would have ever told me back when I was single and starting out that I would spend 10k per month on personal expenses I would have never believed you.
But even now I am considering spending more…Perhaps we need help with the child at home or like I mentioned earlier a home with a better view.
I guess if I was to give any advice on lifestyle creep it would have to be to hold off as long as you can or at least until your little snowball starts to build some size and momentum.
What money mistakes have you made along the way that others can learn from?
I remember my first new car I bought. My $800 Chevy Corsica had finally quit for good and I needed a new car. This was my first year out of college. I simply walked into a dealership, negotiated the price, used the dealer's financing (for the super low rate), and left thinking I had made a good deal.
A few years later when that monthly payment of $411.33 (it's funny how I can still remember the payment) became some monstrous amount that I struggled to pay every month, I finally pulled the paperwork out of the glove box to try to figure out how much longer I had to pay and realized I had been taken.
The price I thought I had negotiated was not the price I paid.
Since then I analyze every dollar that is spent. I do all of my own bookkeeping and find mistakes on invoices regularly.
Even at the grocery store most of the times I go I find the prices do not ring up correctly. One of the local grocery stores (the one that's better about charging correctly) has a policy where if it rings up wrong you get it for free. We pretty regularly get some items for free by watching the prices as things are rang up.
Never be afraid to ask questions about what your being charged and why. You will be amazed at how much money you can save.
What advice do you have for ESI Money readers on how to become wealthy?
The reason I volunteered for this interview was to share my story about how anyone can be successful in real estate.
When I was a child one of the things my father said to me that still sticks in my mind is "I know a lot of people with less smarts than you who have done very well in real estate". Now I will be the first to admit I am no genius. If anything I would say I am average.
To me real estate offers so many opportunities to get ahead and become financially free that you miss out on with stocks, and bonds. Adding value and using leverage you can catapult your net worth into something you can easily retire off of.
There is a lot of negativity on these boards about the headaches of property management and the risks of real estate investing. Everything in life takes some degree of work and risk. I do not believe that the risks and headaches are greater than with stocks. Sure it's more hands on, but I like to be in control of my destiny and not leave it up to a bunch of people who I have never met.
Put your time into learning how to make money with real estate, act on what you have learned, and if you are careful and pay attention to all of the details you will likely do very well.
FUTURE
What are your plans for the future regarding lifestyle?
I feel like I can do pretty much whatever I want.
My plans are to spend more time with my family.
To me I am already retired.
I have tossed around the idea of hiring a district manager to oversee my property managers. At least for the foreseeable future I do not see myself going down this path as I like the control that I have over how everything is run.
What are your retirement plans?
Financially I am really already there.
I sort of considered myself retired when I sold the business and started to solely do the rentals.
Most days though if I am around the house I plan to work all day. I just prefer to stay up on everything and keep making "progress".
As our little one grows older we will be able to start traveling again. I am sure we will purchase another motor home and show her the country.
We plan on spending long periods in foreign countries as she gets older to show her different cultures and ways of life.
Are there any issues in retirement that concern you? If so, how are you planning to address them?
I have been retired in my own sort of way for the past 3 years. I can tell you that I miss the social aspect of having an office and employees that I see every day. This has been perhaps my biggest issue or adjustment.
What I do to still get some social interaction is go to breakfasts with friends which get me out of the house regularly and early to start my day.
MISCELLANEOUS
How did you learn about finances and at what age did it 'click'? Was it from family, books, forced to learn as wealth grew, etc.?
Initially it was a sincere desire to not be a slave my entire life. To be able to be financially independent and not have to worry about where the next meal is going to come from.
This led me to read and I read almost anything I could possibly come across. I would highly recommend this to everyone.
Now you cannot expect all of the answers in life to be within those pages. When I was working on my bachelors in business I remember being quizzed by a counselor about my opinion of the program.
I told him I was disappointed that into my fourth year in I had not learned how to start or run a business. His answer was that I could not expect to learn exactly how something is done. That is for me to figure out myself. Their job was to give me the ideas and the tools to use to put my plan into action. This is what I believe the books are for.
With that said you will find some paths to take by reading books whether or not they will prove to be useful in your life is questionable.
Following what others have done will get you a long way. What I often found though is that by the time it's written and published many of those ideas no longer seem to work.
Who inspired you to excel in life? Who are your heroes?
I would say that my father inspired me to excel. He was always pushing us children sometimes maybe even a bit too hard. I cannot say that I have any heroes.
Do you give to charity? Why or why not? If you do, what percent of time/money do you give?
Now this is the question where I know I am going to upset some people. I do not give to charity and I believe that the vast majority of them are scams that pay out most of the money they take in on salaries to raise money rather than helping the people they say they are supposed to be helping.
I give my money to the government and they redistribute it for me as they see fit. I would love to be able to make those decisions myself about where my charity money goes, but unfortunately the government believes they can decide where my money should go better than I can decide for myself.
Just another note while we are on this subject. There are hoards of homeless people on the streets down here in Florida. When the weather is nice they are on almost every street corner begging. For the most part they are able bodied men of younger age. I do not give money to these people as I believe it only hurts them. If everyone quit giving them money they would have to go get jobs and better themselves.
Now I do give money to beggars sometimes in third world countries. Most of the time these people have major problems that prevent them from being able to work. I see blind ones or even ones with no arms or legs. These people do not get free money from their governments like in the United States.
Do you plan to leave an inheritance for your heirs (how do you plan to distribute your wealth at your death)? What are your reasons behind this plan?
The way I have things set up presently is that if I die my parents get a significant amount of money hopefully enough to last them for the rest of their lives as well as my wife and the remainder goes to our daughter.
The money to our daughter though goes into a trust that she cannot use until her thirtieth birthday. This way she will hopefully be forced to find her own way and will not be spoiled and lazy.
I do not want to give her so much or so soon that she does not get the joy and learn the lessons from making her own life achievements.