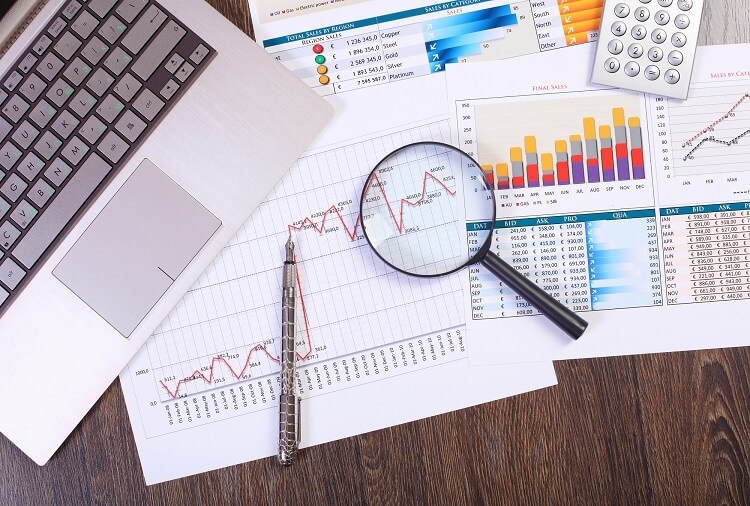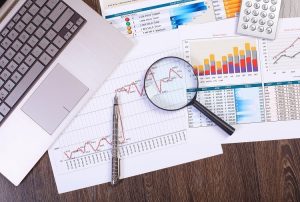 Here's our latest interview with a millionaire as we seek to learn from those who have grown their wealth to high heights.
If you'd like to be considered for an interview, drop me a note and we can chat about specifics.
My questions are in bold italics and his responses follow in black.
Let's get started…
OVERVIEW
How old are you (and spouse if applicable, plus how long you've been married)?
We are both 53.
We've been married for 30 years.
Do you have kids/family (if so, how old are they)?
We have three daughters ages 22, 19, and 16.
What area of the country do you live in (and urban or rural)?
Midwest suburban.
What is your current net worth?
$15.9 million.
What are the main assets that make up your net worth (stocks, real estate, business, home, retirement accounts, etc.) and any debt that offsets part of these?
Roth IRA spouse $1.75 million
IRA $500,000
Brokerage $500,000
Cash $1 million
Real Estate $30 million less $19 million debt
Real Estate partnership interests $1.4 million
Florida development $1 million
Primary home $500,000 debt $175,000
Lake Home $200,000
Misc investments including part ownership of a golf course and a building that houses a brewery $225,000
Less deferred income taxes if real estate was sold $2.0 million
EARN
What is your job?
No job working for someone else since 1996.
I'm currently a real estate investor, part-time developer, and stock market investor.
What is your annual income?
$2.55 million pre-mortgage payments
Less $834,000 interest expense
Less $547,000 principal paydown
Pre-tax real estate cash flow of $1,169,000.
Does not include development profits that vary from $0 to $400,000 a year.
All stock market earnings and dividends are reinvested.
Tell us about your income performance over time. What was the starting salary of your first job, how did it grow from there (and what you did to make it grow), and where are you now?
My wife and I both started at $23,000 in 1987 as CPA's for big 8 accounting firms, now big 4.
I left to work for one of my clients after 2.5 years in the manufacturing industry for $37,000 a year.
My wife stayed in public accounting through manager level and left making around $60,000 a year to work part-time and be stay-at-home mom.
About six years after starting work I was CFO for a start up company earning $75,000 base, $75,000 bonus, plus $100,000 a year in company stock.
I left that 1996 after saving a million dollars to pursue my MBA full time. After my MBA, I started an IT consulting firm with a high school friend as well as joined a local real estate development company as a partner.
What tips do you have for others who want to grow their career-related income?
There are four aspects to your pay as an employee:
Base pay
Bonus for individual performance
Bonus for company performance
Restricted stock or stock options
Benefits could be a fifth but usually they seem to go along with bonus.
Many people focus on only their base pay. The guys I know that made the most money early in their careers were those that were relatively early employees in quickly growing companies that had a successful liquidity event. Many times these same employees jumped from start up to start up, collecting a new set of options at a new employer.
What's your work-life balance look like?
Excellent! I read a lot, study investments, work out, and oversee current investments.
I rarely miss any of my kids activities and only travel when I choose to.
Do you have any sources of income besides your career? If so, can you list them, give us a feel for how much you earn with each, and offer some insight into how you developed them?
My income comes primarily from investments in real estate.
SAVE
What is your annual spending?
About $250,000 to $300,000.
What are the main categories (expenses) this spending breaks into?
We track our investments in Mint and Personal Capital and utilize credit cards for miles on as much business spending. My goal is add $1 million a year plus to net worth and if we are achieving that, I don't worry that much about spending.
Kids education and activities are a top expense. My oldest had a horse and competed in eventing until joining the working world last summer. My middle was a competitive dancer until college and my youngest is a golfer.
All three went to school at our church through 8th grade and then public high school.
My oldest graduated from public state school and my middle is in a public college and studying abroad this semester. We have spent a ton of money in this area and I don't have a single regret about any of the spending.
Academically my kids have excelled so I am glad to support their schooling expenses. Go Cocks and Go Vols.
House, lake house, boats and RV — it adds up but the experiences with family and friends are worth it. These would also be easy areas to cut expenses if our family is too busy to utilize.
Supporting our church and other donations — we tithe our income and will likely try to shift to a donor advised fund at some time.
Travel, usually a couple significant family trips a year, snow skiing out west, Mexico, Europe. Other smaller trips during the year to visit family in Florida and kids at college. We have Southwest companion passes and many miles from credit cards so most flights are free. I like how others have set up separate travel spending accounts and will likely do that in the future.
Cars, we have too many and need to have one or two fewer. We buy mid-price new cars for basic transportation and keep for a long time. I have a higher end used convertible.
We eat out fairly often but usually not very expensive.
Housing improvements and decorating are a fair amount.
Property taxes in Illinois are obscene at $15,000 for a $500,000 house that never increases in value.
Entertainment, cell phones, etc add up.
Do you have a budget? If so, how do you implement it?
We have a high level budget and as long as net worth is increasing at a minimum of a million a year our spending will likely trend up rather than down.
We could easily cut spending but are comfortable with our spending level compared to income level at this time.
What percentage of your gross income do you save and how has that changed over time?
Including all income we are saving about 50% to 70% a year after taxes.
When we started our jobs we saved about 10 to 15 percent a year. Once more income was coming from bonus and stocks our saving percentage went up significantly to closer to 40 or 50%.
What is your favorite thing to spend money on/your secret splurge?
Travel is our absolute favorite, experiences are a close second and closely related.
INVEST
What is your investment philosophy/plan?
Continue investing and growing our net worth every year. Try to be prepared for the next downturn that absolutely will come.
What has been your best investment?
My education.
I graduated in the bottom half of my high school class and went to Western Michigan University to major in Accounting. The cost per credit hour was about $40 or $1,200 per year or just over $4,800 for a four year degree in accounting.
The education I received at WMU allowed me to pass all parts of the CPA exam right after graduation without taking a review course. It prepared me well for a University of Chicago MBA. In my first class at UC in micro economics, I had the highest grade in the class. Many of the students in the class were from top tier colleges from around the world.
My education at both WMU and UC has been absolutely invaluable to me in so many ways. I never would have had the opportunity to be a CFO at a start up without it.
I utilize financial analysis of investments on a daily and weekly basis and my school foundation is what has allowed me to be a successful investor in real estate and the stock market.
As an added bonus I met my wife at WMU and I genuinely married up in every way.
What has been your worst investment?
Way too many to count.
I have easily lost $40 or $50 million dollars of equity and cash, maybe more.
My single biggest mistake was selling 1 million shares of GGP stock at $.44 a share in 2009 based upon the opinions of others rather than relying on my own analysis. Those shares have grown to over $30 million in value over the last ten years.
I had about 35% of a consulting company that we turned down $12 million cash offer to pursue a merger/IPO at a $52 million dollar valuation. I ended up selling my share to my partner for $180,000 after IPO window closed and the tech market crashed.
In 2008, I was a partner in a real estate development company that we could have each walked away with ten to fifteen million dollars that went to less than zero value after taking into account personal guarantees on debt.
What's been your overall return?
Crazy good on real estate, most projects have 50% to 100% plus annual return on equity invested. Much of that is due to leverage that is incredibly dangerous and only should be pursued with great caution and a really good back up plan.
My strongest return over the longest time frame is my wife's IRA. It was funded from 1988 to 1994 with 10 to 15% payroll deduction.
From 1988 to 2008 was the accumulation and market return time frame. The account grew from an initial investment of about $40,000 of payroll deductions to $144,000 in late 2008. It was converted to a Roth at that time so I know exact value. That was about an 8 percent annual return over the first 15 to 20 years.
From 2009 to 2018 the account has increased from $144,000 to $1.87 million at end of 2018. That is about a 30% percent annual return over ten years.
Much of it was front loaded in 2009 and 2010 when everything was on sale and it was aggressively invested.
Some of it was backloaded in 2018 when the account went from $1.13 million to $1.87 million though investing for 1% percent gains.
In 2018, I bought and sold $54 million in stock in that account with none of it on margin. The average gain per trade was 1.37 percent.
The first trade of the year was Brunswick boats. I was buying a pontoon boat and the boat dealer shared how boat sales were going crazy and had never been stronger. I looked for a trade in the space and choose Brunswick due to Mercury Marine and their many boat lines.
I traded SPY a number of times. I traded Berkshire more than any other stock. I traded HA. I tried to only buy stocks that had very high intrinsic value and were not at risk for a substantial decline.
Most individuals are much better off investing in low cost index funds and its likely more money is lost than made on individual stocks.
In real estate, I never lost money on a project from 1999 to 2008, until one day they all declined in value together. Returns on equity in development were usually 100%, if not more. That is due to leverage. Unlevered returns would have been about 12% per year.
With buying distressed real estate assets in 2011 to 2015 our return on equity was 50% to 100% annually when combined with low cost debt. Unlevered would have been in the 10% to 14% range. I could not have rebuilt my net worth in ten years without using leverage unless I kept the GGP stock.
Once my debt is paid off, I am unlikely to ever utilize debt again for anything.
Lackluster on my own IRA, likely one or two points under low cost index funds.
How often do you monitor/review your portfolio?
Every day I monitor it and consider if I should be doing something different.
Every week I consider selling some real estate to pay off all my debt. It comes with a pretty big tax burden and transaction costs so I am on hold until I see interest rates trending up.
NET WORTH
How did you accumulate your net worth?
I have met my net worth goals three different times and lost most of it two times.
To save your first million is absolutely the most challenging.
We started work in June 1987 and achieved saving our first million by June 1996 or nine years at 30 and 31 years old. I would like to say we did it through frugal living but we did not.
We bought new cars, we had a boat and we bought a pretty nice house. We traveled a lot. We consistently saved 10 to 15% of our pre tax income along with employer matches and never spent more than we made. We were a double income professional family without kids so living within our means was actually pretty simple.
The IRA savings likely got us to about 20% of the million dollar goal over the nine years. Home equity added another 5%. Saving of bonuses added another 5 to 10 percent and well over half came from stock appreciation/ownership in a start up I was CFO of.
The CEO who was my mentor was pushed out by the primary investor in the company that wanted to be CEO three months before the IPO. I stayed three months after the IPO and then left to finish my MBA full time.
From that initial million in savings:
I paid my MBA tuition — that was a great investment.
We bought a used ski boat (not as good of investment but really fun)
I started and funded an IT technology company with my friend of mine from high school.
I joined a local real estate development group and funded my share of equity as a part time partner overseeing finance and banking.
Our timing on the IT firm was the end of 1998 just as companies were spending millions on IT upgrades on ERP systems. My friend was a manager at KPMG and had many contacts for recruits and clients.
Our business model was simple — we hired as many consultants as we could from the big 5 (at that time) firms with 1 to 3 years experience. We offered our clients a better value for the dollar than the big 5.
We shared equity in the company and created a profit sharing model for every consultant based upon their individual performance. We had company trips to warm destinations with inviting spouses and significant others. We had a company boat and our office was next to Wrigley field. A couple times a week we held social/recruiting events. We had 100 percent acceptance rate on our first 40 or so job offers.
Our core strength was we were a great place to work for top performing IT consultants. We paid generous referral bonuses if both you and the people you recruited stayed with the firm.
Over about 18 months we grew to over 100 employees and a very profitable $20 million in annual sales. We decided an exit strategy made sense and considered an all cash offer for $12 million or a merger and IPO at a $52 million dollar valuation for our part of the combined company.
The IPO was the easy decision. We had our joint S1 done, one of the best California underwriting teams, and were a couple weeks away from pricing our IPO in late August 2000.
The NASDAQ started softening in March 2000 and by end of August the IPO window slammed shut. That was followed by massive pullback in corporate IT spending. The consultants were the first to be cut to save money at our clients.
It is no fun to shrink a company so I sold my ownership to my partner for $180,000 and shifted to real estate development full time. My partner still has the IT business and it's doing well. I developed amazing friendships with some of our early employees and many of them went on to starting their own companies.
The excitement of starting a new company is unbeatable and I would do it again as an investor/advisor/board member for the right opportunity anytime.
So it's now the end of 2000 and my net worth dropped by $10 million of equity in the consulting firm that evaporated.
Our net worth is still a solid $2 to $3 million from real estate investments and stock market investments. Over the next seven years we grow the real estate portfolio to a $130 million real estate portfolio with $100 million of debt and the three primary partners are all earning substantial income.
I see signs of a downturn but my partners want to hold the real estate forever and not sell. The housing market in Florida had collapsed and the residential housing market was getting weaker around the country.
I personally stopped investing in any new projects in 2006. We were in commercial real estate so demand was still decent in 2007 and early 2008.
Once Lehman failed in Sept of 2008, virtually all bank lending stopped and virtually all real estate values went into a free fall. My $12 million in equity in real estate evaporated in weeks and we were left owing more than the properties were worth and there were no buyers anywhere. My net worth went to negative and my wife's was about $500,000 at that time.
Our entire net worth today was developed from that $500,000 in early 2009. I started aggressively trading stocks to generate cash flow and rebuild net worth and made a million dollars in the market in 2009 and about a half million in 2010. In 2010, I joined a brokerage firm to try become a financial advisor. It was not a good fit for me.
I started buying bank owned property in 2011 with my mentor. Our focus was bank owned commercial buildings in the $1 to $4 million price range.
It was a little too much for the local investor to buy for cash and a little too small for institutional investors. We would buy a property with some vacancy for cash, fill it up, finance it to get most of our money out and then buy the next one.
We bought industrial, office and limited retail. Our ideal purchase was 2006 to 2007 construction in a good location that had financial distress. Our typical purchase was a building that had declined in value about 65 to 75 percent from peak value and we could improve it to 50 percent of peak value through leasing vacant space.
I bought my partner out taking him off all bank guarantees through refinancing the buildings in 2017 and early 2018 for $5.5 million.
Most recessions are caused by the fed raising rates and tightening. I was close to listing everything for sale in late 2018 when the fed seemed to be on non-stop path to crashing the economy. I will likely sell once the fed raises rates one more time. I would also sell if values go up substantially or if my tenants' businesses weaken. Right now everything is pretty healthy, interest rates are reasonable and cash flow is strong.
What would you say is your greatest strength in the ESI wealth-building model (Earn, Save or Invest) and why would you say it's tops?
Invest since I really have not earned or saved since 1996 other than some W2 pay when I had the consulting firm and $50,000 in W2 pay when I tried being an investment advisor at a large firm for a year in 2010.
What road bumps did you face along the way to becoming a millionaire and how did you handle them?
Many, the road bumps were my greatest learning experiences and I would not trade them for anything. I also don't want to repeat them.
We really did not have many road bumps to saving our first million and had great career experiences.
Going from $1 to over $10 million net worth was fast with starting the right company in the right industry at the right time.
Going back down from over $10 million net worth to around $3 was incredibly quick. With investing you usually take the escalator up and the elevator down. The loss in net worth really did not impact our lives very much. We spent a little less on vacations.
The 2008 downturn and losing $12 million in net worth and dropping back under a million was a far greater adjustment. I think it made me a much better person to have gone through the experience. You rely on God and others instead of yourself.
It's not a pleasurable experience to be golfing and going to sporting events with your bankers one day and then having to share the facts that you can't repay them and things are only getting worse.
My education and financial abilities allowed me to focus my efforts on spending mornings studying stocks and investing and afternoons meeting with bankers and working through issues. It genuinely was an amazing time frame to see God generously provide for our family and it was far more enjoyable working with the bankers through incredible challenges than I ever would have imagined.
What are you currently doing to maintain/grow your net worth?
Paying down debt to increase real estate equity value
Managing properties to increase cash flow
Investing in the stock market
Investing in real estate development in Florida
Do you have a target net worth you are trying to attain?
Since about 2000, my target was about $7 million net worth. That allows you to do pretty much anything you want other than private jet and multiple residences.
We have exceeded that but have no desire to expand our lifestyle expenses beyond the $250,000 to $300,000 range.
How old were you when you made your first million and have you had any significant behavior shifts since then?
I was 30 when the start up I was CFO for went public in 1996. We reached the million dollar level.
There were major management changes three months prior to the IPO that I did not support and I left three months after the IPO to finish my MBA and look for new opportunities.
I never worked for anyone again other than I tried being a financial advisor in 2011 that is really pretty close to self employment.
What money mistakes have you made along the way that others can learn from?
In hindsight, I learned so much from all my mistakes I don't think I would do anything differently. If you take away someone's mistakes you likely take away everything they need to be successful in the future.
Just imagine two 22 year old snow skiers, the more aggressive one that falls more will likely end up the better skier and the one that never falls will likely never reach their full potential.
Now imagine two 50 year olds learning to snow ski, the conservative one will likely do far better than the more aggressive one. It's tougher to recover from falls at 50 than at 20.
I invested well but made many mistakes along the way.
I have made so many mistakes costing tens of millions of dollars. My single largest mistake was selling a million shares of GGP stock for $.44 a share in 2009 based upon the advice of others rather than relying on my own analysis. That stock has gone up to over $30 million dollars today.
If you google the number one stock from 2009, it was GGP and I had bought a million shares of it and sold them for a modest gain at $.44 a share instead of holding. I spent months driving around going to GGP malls, studying financial reports, analyzing their debt, and relied on the advice of a couple well known individuals in that industry rather than my own research.
I made a mistake not selling my real estate. I made a mistake not selling IT firm for cash. I made a mistake going into 2008 with way too much debt. I made a mistake thinking there was going to be hyper inflation in 2012 and was not invested in the right stocks.
The goal is learn from your mistakes and don't repeat them.
What advice do you have for ESI Money readers on how to become wealthy?
The most important thing is to marry well and always spend less than you make.
My greatest strength as an investor is I love buying stuff on sale.
2009 and 2010 were amazing years for me in the stock market.
2011 to 2015 had incredible opportunities to buy bank owned foreclosed real estate.
The opportunities in residential land development in Florida are very good now.
The timing to build a IT consulting firm in 1999 was incredible.
I am very good at identifying rising tides and investing my time and efforts there. I need to improve on being 100 percent out when the tide goes out but I think I am getting better, only time will tell.
FUTURE
What are your plans for the future regarding lifestyle?
I love what I am doing at the current time.
We will travel more when our youngest starts college.
What are your retirement plans?
I love what I do with analyzing and investing in new real estate projects.
I would love to be a small part of a start up company in the future in an advisory/modest investment role.
Are there any issues in retirement that concern you? If so, how are you planning to address them?
Health. I am trying to lose weight, eat better, and work out more.
I love our Medishare Christian health cost sharing ministry and am very comfortable that that coverage will be adequate and affordable for our needs until we have Medicare.
We want to raise our daughters to always save and live within their means but enjoy that life within their means to the maximum.
MISCELLANEOUS
How did you learn about finances and at what age did it 'click'?
I learned from my dad how to invest in stocks at about 12. My dad was always very open about how much they made and how they saved their money.
He retired at 52 from ATT and was a college professor for a few years after that.
Who inspired you to excel in life? Who are your heroes?
My dad and I had an absolutely amazing mentor starting from when I was 27.
Unfortunately my dad has passed away a couple years ago but I speak to my mentor regularly and generally follow his advice.
Do you have any favorite money books you like/recommend? If so, can you share with us your top three and why you like them?
Dalio has an amazing understanding of the financial system. His You Tube video on the economic machine is a must watch.
There is nobody better to model your financial decisions after than Warren Buffett. I wish I had his patience and discipline to wait. His investment model is actually pretty simple and easy to understand. On a quarterly basis Berkshire Hathaway under performs the S&P 500 most of the time. Over time they have exceeded the S&P 500 greatly. Warren knows how to wait to buy at value price and be very patient.
Do you give to charity? Why or why not? If you do, what percent of time/money do you give?
We tithe to our church and make other small donations.
Once debt free we will establish a donor advised fund and expand our donations
Do you plan to leave an inheritance for your heirs (how do you plan to distribute your wealth at your death)? What are your reasons behind this plan?
We plan to help our daughters with education, first house, grandkids' education and grand kid activities.
We will spend freely on family vacations and experiences. We absolutely love spending time with our kids and their friends.
We will likely leave a limited inheritance to our kids and grand kids.
If you study the devastating impact of generational wealth it is not something we want to support in any way. It's the third and fourth generation that really ends up relying on a trust fund rather than their own hard work.
By fifth generation they usually piss the money away and its diluted among heirs so future generations can make their own way without the negatives of relying on inherited money.