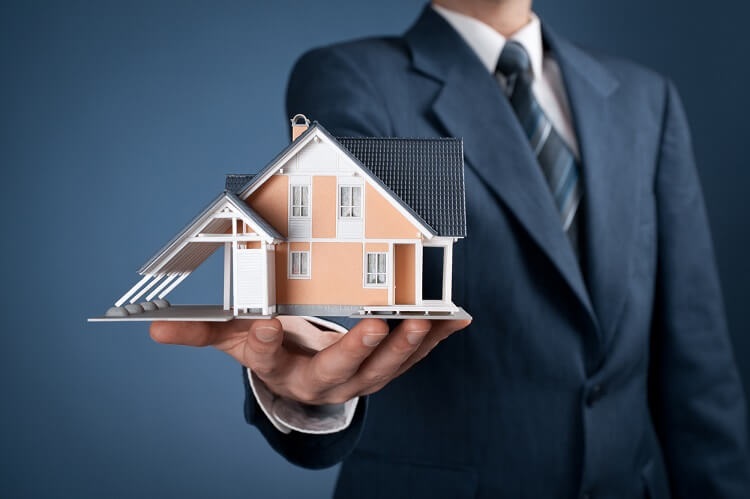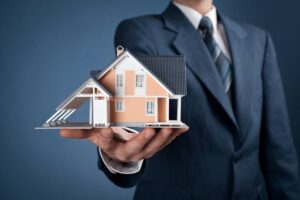 Here's our latest interview with a millionaire as we seek to learn from those who have grown their wealth to high heights.
If you'd like to be considered for an interview, drop me a note and we can chat about specifics.
My questions are in bold italics and his responses follow in black.
Let's get started…
OVERVIEW
How old are you (and spouse if applicable, plus how long you've been married)?
I am 36 and my wife is 34.
Do you have kids/family (if so, how old are they)?
We have a 1 year old boy.
What area of the country do you live in (and urban or rural)?
We live in a medium sized Midwest city.
What is your current net worth?
$1,244,000
What are the main assets that make up your net worth (stocks, real estate, business, home, retirement accounts, etc.) and any debt that offsets part of these?
We have some rental real estate — a total of 9 units, 5 single family properties and 2 duplexes.
We both have Roth IRA's, a SEP IRA and brokerage accounts. Those accounts are made up of mutual funds, index funds, and a few individual stocks.
Real estate $1,127,000 (includes primary residence approx $200,000)
Roth IRA $165,000
SEP $177,000
Brokerage $77,000
Cash $100,000
Only debt is mortgage debt that totals $402,000.
EARN
What is your job?
I am a realtor and my wife is a teacher.
We both started our careers right out of college and have both been in the same line of work since college.
What is your annual income?
It has gone up since starting our careers, but is also highly variable because I am 100% commission. I looked back at our taxes from 2011, when we got married, $62,000 was our AGI that year.
Our highest was $178,000 — that was 2017.
We first broke $100,000 in 2014.
Tell us about your income performance over time. What was the starting salary of your first job, how did it grow from there (and what you did to make it grow), and where are you now?
I had a job during college that was in my field and I made $10/hour. It was a very important and somewhat fulfilling job, but it wasn't the right path for me. My wife waited tables in college.
What tips do you have for others who want to grow their career-related income?
Set specific goals and review them weekly, and have a plan of action for how you will achieve those goals. That advice has helped me to grow my income.
This is probably not relatable in all lines of work, but for what I do, I try to always take care of the clients' needs above all else. As long as I do that, the income seems to follow.
What's your work-life balance look like?
Not great, I think we both work more than we would like.
We both like what we do, but with a new child at home, we like to spend as much time with him as possible.
Do you have any sources of income besides your career? If so, can you list them, give us a feel for how much you earn with each, and offer some insight into how you developed them?
Kind of, I say our rentals properties are my poorly paying part-time job.
We don't take home any money from the rental business. We just put all the money back in the business. When the rental account builds, we will use it for a renovation on a new purchase or other capital expenses (e.g. furnace, roof, etc.).
We also have all of the properties on 15 year mortgages or less, so that does also decrease cashflow.
SAVE
What is your annual spending?
Approximately $50,000
What are the main categories (expenses) this spending breaks into?
Mortgage $1,125
Utilities $ 300
Car insurance $200
Groceries/Costco $500
Cell phone $165
Restaurants $200
Gas $200
Health insurance $1,100 is taken out of the monthly paycheck
Do you have a budget? If so, how do you implement it?
We do not have a specific budget for each month.
We live off of my wife's income. We pay our set bills like mortgage, insurance, utilities and then set aside $1,000 for the store, eating out, gas, etc. We stick fairly close to that.
However, we will on occasion go over, but this is typically around holidays or vacations.
What percentage of your gross income do you save and how has that changed over time?
Since we got married in 2011, our goal has always been to live on my wife's income for our basic living expenses. Since my income is variable, we use my income for saving/investing and will use it for big purchases like a car or vacations.
So when we got married, we saved/invested around 35% of our combined income. Now we save/invent roughly 65%.
What is your favorite thing to spend money on/your secret splurge?
Probably vacations. We take 3 or 4 a year usually.
We like to ski and hike, so we usually make it to Colorado at least once a year. We visit family while we're there, too.
We also like to spend time on the beach or at a lake. We have taken some amazing cruises to other countries.
INVEST
What is your investment philosophy/plan?
Buy and hold for the long-term.
I am pretty simple. I think people will always need a place to live, and building houses is not getting any cheaper, so owning houses should be a good long term plan.
I also believe that business, especially American business, will continue to grow and innovate, so owning index and mutual funds should be a good plan also.
I want to lean a little heavier on the real estate because I work in real estate and feel that I understand it better, and the returns are better if you can put up with the tenant headaches from time to time. When you factor in cashflow, appreciation, and tax benefits the IRR (internal rate of return) should do much better than the S&P. However, it's not nearly as passive.
Having said that, I do want to also invest in the market. We are about 60/40 now but I foresee us being more 70% real estate 30% equities.
What has been your best investment?
A couple of our single family rentals. They have not done anything crazy but a couple of them are my favorite, popular area in the heart of the city.
Both have appreciated nicely. One we bought for $88,000 and it's probably worth $135,000. It rents for $955. The other, we bought for $90,000 and it's worth about $140,000. That one rents for $1,220. I wish I would have bought more of those when the market was not as strong.
Our personal residence was also a great investment. We bought it for $108,000 and could reasonably sell it on the market for $200,000. It has also been great because our mortgage ($1,125 on a 15 yr) is lower for our combined income which allows us to reach our annual investment goals.
What has been your worst investment?
Not worst investment in terms of return but just headache. I bought a little house for $33,000 back before we were married. It was always rented, but it was just constant maintenance and it never really attracted a quality tenant. I sold it about 5 years later for $38,000.
So when you factor in selling costs, I broke even. I still did alright on it because I collected rent all those years. However after we got married, we decided we only wanted to own properties we would be proud to own and that was not one that fit that criteria.
What's been your overall return?
The money we have in the market has been maybe 8%ish.
I don't know on the real estate, but If I were to guess, I'd say somewhere in the 13% range.
How often do you monitor/review your portfolio?
I look at what we have in the market every couple weeks.
I check the value of the rentals maybe once a year, but I usually have a pretty good idea about what they are worth.
NET WORTH
How did you accumulate your net worth?
We made a decision, when we first got married, that we would live on one income.
At the time, my wife was making more than me and her income is fairly stable. We decided that we would keep our lifestyle under what she makes and invest what I make.
With some luck and hard work I have been able to grow my income. We have been able to invest more than we did the year before pretty much every year. We have still been able to keep our lifestyle mostly with in my wife's income, with the exception of big ticket items, such as a car or a big vacation.
Every year our order is first fund both Roth IRA's then SEP and lastly brokerage. We then use the brokerage account to buy rentals when they come up.
We don't go look for them we are just ready to buy if we find a good deal. We will purchase them with a 25% down payment that we take out of the brokerage account and use a 15 year fixed rate mortgage for the rest.
The most recent one we purchased we did pay cash for. The purchase price for that was $60,000 and the renovation costs were $40,000. We withdrew $100,000 from our brokerage at the beginning of the year to fund that one.
What would you say is your greatest strength in the ESI wealth-building model (Earn, Save or Invest) and why would you say it's tops?
I think earning would be the top for us because now most of our income is still earned income. We, of course, want to switch it to more passive income later.
But for now, I figure if we can keep the gap between our income and expenses and reasonably invest the rest, that should lead to passive income later.
What road bumps did you face along the way to becoming a millionaire and how did you handle them?
Just keeping our lifestyle in check.
It would be very easy for us to buy a bigger house or a nicer car or any other item on our dream/wish list. I am definitely not opposed to having nice things, we just figure, for now, the money is worth more in the long run if we invest instead of spend.
What are you currently doing to maintain/grow your net worth?
We have had the goal for 2 years now to invest a $100,000 annually.
In 2017 we met our goal by investing $108,000.
In 2018, we were able to invest $80,000 so we were short of the goal.
In 2019, I increased my income goal so this year's goal is to invest $125,000.
Do you have a target net worth you are trying to attain?
No, we have not set a goal. It's really not about the number on the net worth statement for us.
It's more about getting enough passive income to replace our earned income. Our overall goal is to retire early, do what we want, and not have to worry about money.
How old were you when you made your first million and have you had any significant behavior shifts since then?
35 and 33.
We have not changed anything. We continue to increase how much we invest and live within my wife's monthly income.
What money mistakes have you made along the way that others can learn from?
We could be more detailed with our expenses.
I am also trying to figure out if using our advisor is a mistake or not. We have funds with an advisor and in an individual brokerage account. I know that we are loosing a bit on the fees. However, I have been watching the net returns and they are comparable to what we are getting with index funds. So far from what I can tell, it seems to be a wash. So that is something I would maybe do differently if starting over.
The other small regret I have is not buying more real estate when the prices where so depressed. It's easier to say that now looking back on the additional money we could have potentially made, but the reality is that at the time we didn't have the income or means to purchase more properties without being over leveraged and financially uncomfortable.
What advice do you have for ESI Money readers on how to become wealthy?
It's really simple, but not always easy. Live on less than you make and grow that gap as much as possible.
Then buy investments whether that's in the stock market or other forms of investment.
Continue to educate yourself about investing and keep investing regardless of what others are saying especially the media.
FUTURE
What are your plans for the future regarding lifestyle?
When I am 50 and my wife 48 I want work to be totally optional. We may continue to work, but I don't want our lifestyle to dictate that we have to continue working.
The only reason to build wealth is to have more options in our life. I think I will continue to do real estate deals in some form or another, not because I have to, but because I want to. Self-employment allows me to control my time.
What are your retirement plans?
We would like to spend time with family and travel.
We also plan to buy a second home in Colorado.
Financially, our plan is to live off of real estate income without having to tap into our stock market investments.
Are there any issues in retirement that concern you? If so, how are you planning to address them?
Health insurance/care. My in-laws are having some concerns with this now since they retired before 65. Their premiums are extremely expensive and they have fair coverage plans.
MISCELLANEOUS
How did you learn about finances and at what age did it 'click'?
Maybe 24 or so when I started to have some real estate sales.
Starting a self-employed, commission-based career is a difficult thing to get rolling. I wasn't making a great income and sales were minimal. I realized that I needed to save as much money as I could from each commission check, since I didn't know when the next one would come my way.
It was also really helpful that my wife and I have very similar financial ideals (e.g. live simplistic lifestyles below our means, save now so we can live well and retire early, etc.).
Who inspired you to excel in life? Who are your heroes?
My father has been a great mentor, and he never put any limits on me. He encouraged me to try new things and taught me that it is ok to make mistakes. It's more important to take action, even if you make mistakes. He has always been a big picture person which I believe is an important perspective for building wealth.
I was also a college athlete and one of my teammates and friends is truly the most driven person I have ever been around. He has gone on to become a professional athlete and has been at the top of his sport. That really inspires me because he was not always the most talented, but no one ever out worked him. He says to always bet on yourself. That's pretty profound to me.
Do you have any favorite money books you like/recommend? If so, can you share with us your top three and why you like them?
The Millionaire Next Door
is a book that I like because it exposes who are really the wealthy people in America, not the people who are on TV portrayed as wealthy.
I also like the concept of Rich Dad Poor Dad
. Of course, I think some of the teachings are a bit extreme but the premise is very good. It's a good book to switch your mindset about money.
The Millionaire Real Estate Investor
was a great book because Gary Keller outlines a fairly repeatable investment strategy for real estate.
Do you give to charity? Why or why not? If you do, what percent of time/money do you give?
Yes, I think it is our obligation to try to help others around us. I also believe that the tighter you grasp your money, the less will be able to flow into your hands.
We give a small amount to our local church. We give to a nonprofit that helps with homelessness prevention and emergency assistance. We have been the committee chairs for one of their fundraisers the last few years. We give to a dog rescue and also give to an organization for kids with cancer.
This year we gave in another way also. We had some extra money fall in our lap ($2,500), so we just held onto it. From time to time when we see someone that is struggling, we anonymously gave some money to that individual. My wife and I have both made a gift out of that pot so far this year. So I think we will need to fund that again next year and keep that going.
As far as a percentage, I am not sure, not as much as we should be though.
Do you plan to leave an inheritance for your heirs (how do you plan to distribute your wealth at your death)? What are your reasons behind this plan?
Yes, we plan to leave majority of it to our child/children. However my hope is that we have taught him/them well enough along the way, that they are successful on his/their own so they don't need to depend on an inheritance from us. I am sure we will make some gifts to other things also.