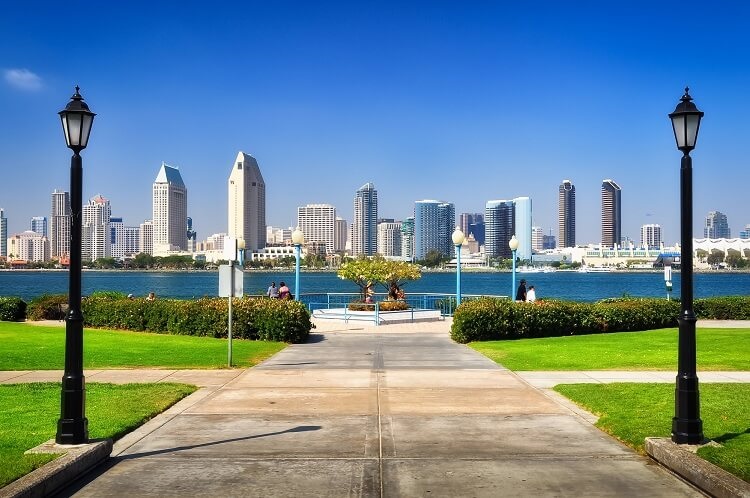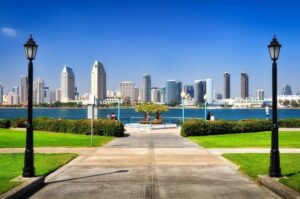 Here's our latest interview with a millionaire as we seek to learn from those who have grown their wealth to high heights.
If you'd like to be considered for an interview, drop me a note and we can chat about specifics.
Today we have an interview with my friend Michael from Financially Alert.
My questions are in bold italics and his responses follow in black.
Let's get started…
OVERVIEW
How old are you (and spouse if applicable, plus how long you've been married)?
I'm currently 42 and my wife is 39.
We have been married for 14 years now.
We met on a blind date in college of all things!
Do you have kids/family (if so, how old are they)?
We have two kids ages five and seven.
My five year old will be entering kindergarten this summer, so we're finally transitioning to both kids in elementary school.
What area of the country do you live in (and urban or rural)?
We live in the suburbs of San Diego, California.
We are originally from the Los Angeles area, but came down to San Diego for college and never left. It really does have the best weather anywhere in the world!
Of course, we do pay a "sunshine tax" and San Diego is a higher cost of living area relative to most cities in the U.S.
What is your current net worth?
Our current net worth is $2,127,067.
I've been tracking this on the blog since 2015 as a way to be completely transparent, and because frankly, I like to see real numbers from people.
What are the main assets that make up your net worth (stocks, real estate, business, home, retirement accounts, etc.) and any debt that offsets part of these?
This is a breakdown of our current net worth allocation:
Stocks – 37%
Primary Home – 14%
Business – 5%
Real Estate Investments – 40%
Misc – 4%
We do have some loans on our primary and rental homes. And, we have at least 50% equity in all the properties.
This allows us to cash flow on the rentals, but I'm still trying to figure out the best way to tap dead equity. (Any ideas?)
EARN
What is your job?
Prior to "retiring early", I was the President of an IT services company that I started with a few friends.
After a decade of growing the business, we sold it to a national company.
I worked there for 1.5 years before exiting the workforce full time at age 36.
My primary job at the moment is a stay-at-home dad.
I have been at home with my kids the past few years. My oldest was just one at the time.
It was quite the transition from going into an office every day, but it was well worth it and much easier now that my kids are older.
I also pursue a few different side hustles (usually late at night) to keep my mind active.
Starting this summer, my son will enter kindergarten and this will give me back ~25+ hours to myself. The plan is to produce a lot more content on the blog and reach more people online.
What is your annual income?
The combined income between my wife and I is ~$150,000.
Tell us about your income performance over time. What was the starting salary of your first job, how did it grow from there (and what you did to make it grow), and where are you now?
Sure, here's a breakdown of all 11 jobs I've ever held.
In my first job ever, I was earning $4.25/hr as a concession's assistant at the Hollywood Bowl.
My next job was in college where I worked in the dining hall. I earned $5.85/hr, which was minimum wage at the time.
Job #3 was an unpaid internship as a web designer assistant.
Also in college, I took a job stuffing envelopes for $7.00/hr.
I took my web experience and started freelancing at $20.00/hr.
My first job after graduating college was in I.T. as a Systems Administrator. I didn't know what I was doing initially, but quickly learned on the job. Compensation: $21.88/hr, or $42,000/year.
I quickly upgrade my role and became a network administrator which paid $30.21/hr, or $58,000/year.
My 8th job was when I ventured out on my own with a few friends to start our IT support services company. We serviced small and medium businesses.
I shifted from an systems consultant role to business operations and finance. Compensation: $44.27/hr, or $85,000/year.
As we continued to grow, we needed to further segment duties and leadership roles. I took on the role of president overseeing our two locations. Compensation: $52.08/hr, or $100,000/year.
Once we sold the company, I stayed on to help transition as VP of IT Solutions. Compensation: $67.71/hr, or $130,000/year.
What tips do you have for others who want to grow their career-related income?
If you can justify a raise, you should ask for it. Know your position's market rates and market yourself as an invaluable asset. But, don't assume you're "owed" a raise.
Consider becoming an intrapreneur within your company. That means helping your company earn more money and profit and positioning yourself so you can reap some of the additional benefits.
What's your work-life balance look like?
For me, work-life balance is all about doing what I want to do when I want to do it.
This means working diligently with purpose on work that I'm passionate about. And, it also means that when I'm with my family that I am fully present, and not letting work shift my focus.
Do you have any sources of income besides your career? If so, can you list them, give us a feel for how much you earn with each, and offer some insight into how you developed them?
Sure, I've been experimenting with side hustles to explore the viability of growing them once my kids are both in school.
I don't make a lot of money from these (~$10k/year), but it's been super helpful to see what I like and don't like about each.
Side Hustle 1: Personal Finance Blogger
At Financially Alert I write about achieving financial independence, making money, and personal finance, and self-development.
This was my first side hustle after becoming a stay-at-home Dad.
This was primarily a hobby, but I'm excited to be growing this further as I have more time to myself soon. I make a little money with affiliate income, ads, and sponsored posts.
Side Hustle 2: Financial Independence Coach
I started financial coaching a couple of years ago as an offshoot from the blog.
It's been fulfilling to help others on their path to financial independence.
I only take on a couple clients at a time to ensure most of my time is still focused on my family. I help clients setup a personalized FI strategy, learn about real estate investing, learn about entrepreneurship, etc.
Side Hustle 3: Amazon FBA Seller
Here's another side hustle spinoff from the blog…Amazon FBA Seller.
I decided to try my hand at selling a product on Amazon through their FBA program. I got to research, source, and ultimately sell a product on Amazon's website.
I send Amazon my products and they help me to fulfill the order by dealing with orders, shipping, returns, etc. Of course, they take a chunk of change in exchange, but it's a pretty cool way to sell something online without a ton of overhead. I've sold about $50k in product and have been piling on the profits back into new inventory.
SAVE
What is your annual spending?
We spend about $6600 per month or $79k per year.
What are the main categories (expenses) this spending breaks into?
Mortgage – $30k
Restaurants – $12k
Travel – $10k
General Merchandise (eg. Costco, Amazon, etc.) – $10k
Other Expenses – $5k
Advisory Fees – $5k
Utilities – $4k
Charitable – $4k
Groceries – $3.5k
Insurance – $2k
Education – $2k
Automotive – $1.5k
Do you have a budget? If so, how do you implement it?
We create an annual budget together and loosely follow it during the year. Having said that, we haven't updated it for this year yet, so thanks for the reminder!
I'm lucky that my wife is frugal and doesn't spend on a lot of unnecessary things. However, it's been a challenge getting her involved with the finances as it doesn't really interest her.
I do worry however if anything were to happen to me that she has the necessary tools to manage our assets efficiently.
What percentage of your gross income do you save and how has that changed over time?
We don't save as much as we used to when I was working (~40 – 50%). Nowadays we save between 5-10%.
What is your favorite thing to spend money on/your secret splurge?
We spend a lot of money on eating out.
There was a time when we used to literally eat out every single day!
After having kids though, we've been cooking in a lot more. It's crazy though to see how much food prices have gone up in restaurants just the past few years.
However, you can still score some great deals, especially on Kids Eat Free days!
INVEST
What is your investment philosophy/plan?
I've always been interested in investing. And my investment philosophy has definitely shifted over time.
When I was younger, I was an active investor that tried to get in and out of markets by watching broad market moves. Although I didn't suffer any cataclysmic losses, I didn't necessarily beat the S&P over the course of 15 years. In hindsight, I wish I had concentrated on real estate investing earlier on.
To beat the long game, you need to be disciplined in your asset allocation. Currently, I'm a much more passive investor and even have hired a fiduciary wealth manager to keep our portfolios in balance. I realized that I wasn't rebalancing when I needed to, nor tax harvesting when opportunities arose. So, although the fees are expensive, it's worth it to me for now.
What has been your best investment?
My best investment ever based upon returns was purchasing AMZN stock at $10/share. Unfortunately, I only bought 50 shares and sold off a chunk as the price was doubling, tripling, etc. As of last year, I no longer own any individual shares of AMZN.
What has been your worst investment?
My worst investment was purchasing a stock that was associated with a client of mine. I thought he could do no wrong (he was close to being a billionaire). But after investing $5000, I rode it all the way down to $0.
This is an excellent reminder NOT to speculate with stocks.
What's been your overall return?
When I first started investing, times were tough. There was literally a lost decade of returns from about 2000 to 2010. But things bounced back nicely the past several years, so I can't complain. I suspect our overall returns since we started investing are about 8% annually.
How often do you monitor/review your portfolio?
I check it somewhat regularly online but don't dig too deep.
I do have a conversation with our wealth manager once per quarter.
NET WORTH
How did you accumulate your net worth?
Our net worth grew over time from four different sources:
Saving/Investing – We saved diligently during the years that my wife and I both worked. We would save ~50% of our income and invested it into Roth IRAs, 401ks, savings accounts, etc.
Real Estate Investments – I diversified our investments by learning about real estate investing. It took a while before we did our first deal, and even then I screwed up royally. However, I've since picked up some good deals which have done very well for the past several years.
Entrepreneurship – Owning my own company was valuable because I was able to build up some equity over the years. When we finally exited, I was able to extract ~$400k from the deal.
Inheritance – I did inherit ~$120k from my Mom when she passed away.
What would you say is your greatest strength in the ESI wealth-building model (Earn, Save or Invest) and why would you say it's tops?
I think earning is the most important avenue to wealth, and often the most overlooked one. Using creativity to find value is a skill that can really be hone with entrepreneurship and real estate investing.
I am happy that I had the opportunity to EARN more as a small business owner. It's also the reason I'm exploring so many side hustles. You only need one to take off to really give you an exponential return over traditional career income.
What road bumps did you face along the way to becoming a millionaire and how did you handle them?
I mentioned that I screwed up my first real estate deal, but what I haven't mentioned yet, is that I couldn't even rent out the darn property!
What are you currently doing to maintain/grow your net worth?
We are still relatively young, so we're still invested 95% into equities within our portfolio.
I also participate in real estate crowdfunding and syndication deals if we have spare cash lying around.
Finally, I am working diligently on building the blog to serve more people and in the process generate income. The best income as you probably know is passive income.
Do you have a target net worth you are trying to attain?
Although we've reached "FI", there's another level I'd like to hit. That number is $10M. I've given myself until age 50 to hit that, so I've got my work cut out!
It's really not about the number though, and more about having something to grow towards. Reaching this number will tell me that I'm providing that much more value to the world.
How old were you when you made your first million and have you had any significant behavior shifts since then?
I reached a million by the age of 29, although I didn't know it at the time. Because I was building equity in the company I was running, it was hard to see that value as real. It's only because we sold the company that I could then go back and retroactively figure out what the company was worth at that time.
I didn't have any major behavior shifts since becoming a millionaire as I was still busy trying to grow my business.
What money mistakes have you made along the way that others can learn from?
Thinking that I could beat the market consistently as an active investor. I really should have taken that extra effort figuring out real estate investing earlier. A good real estate deal can literally pay you for life.
What advice do you have for ESI Money readers on how to become wealthy?
Fail faster! You will inevitably make mistakes, so make them early and push forward. You will prevail with enough persistence.
Had I listened to my own advice I probably would have owned double the real estate now vs what we have today.
FUTURE
What are your plans for the future regarding lifestyle?
I think I'll keep doing what I'm doing already with a few tweaks…living a balanced life of working on a passion project and being fully present with my family and creating experiences.
What are your retirement plans?
Once my wife decides she doesn't want to teach anymore (that may not happen, cuz she REALLY loves it) and the kids are out of the house, I'd love to travel more extensively and even live abroad for months at a time.
Are there any issues in retirement that concern you? If so, how are you planning to address them?
Should my wife decide to retire early also, I think our biggest concern will be managing healthcare costs.
Insurance prices keep going up and having a national healthcare system is a moving target that keeps shifting.
Having said that, I'm sure we would find the optimal solution for our situation.
MISCELLANEOUS
How did you learn about finances and at what age did it 'click'?
I learned the fundamentals from my Dad who was a CPA. He taught me the basics of accounting and cash flow.
But it wasn't until reading Rich Dad Poor Dad
when I finally realized there was a game being played and I wanted in.
Who inspired you to excel in life? Who are your heroes?
I'm a huge fan of Tony Robbins. He's an incredible storyteller who is able to inspire and teach simultaneously.
Do you have any favorite money books you like/recommend? If so, can you share with us your top three and why you like them?
Rich Dad's CASHFLOW Quadrant
– Cashflow Quadrant is the simplest way to understand income flow. Robert does an excellent job of helping you to strategize your own sources of it.
MONEY Master the Game: 7 Simple Steps to Financial Freedom
– Tony not only has the ability to motivate but to teach important fundamentals about wealth building also. He helped me to understand why it's so important to work with a fiduciary.
The Millionaire Real Estate Investor
– Gary does an excellent job explaining the many benefits of real estate investing. He illustrates the entire process rather extensively and gets you excited about the possibilities that exist every day!
Do you give to charity? Why or why not? If you do, what percent of time/money do you give?
Yes, we donate to organizations such as:
Our church
San Diego Rescue Mission
Lung Cancer Alliance
Ovarian Cancer Research
Alzheimer's Research
American Red Cross
UCSD
Etc.
We've been donating about 3-5% of our gross income, though I'd like to get that number up higher.
Do you plan to leave an inheritance for your heirs (how do you plan to distribute your wealth at your death)? What are your reasons behind this plan?
Yes, we have plan in place.
We keep all our major assets in our trust. Should anything happen to my wife and I, the new trustee will manage the assets for the benefit of our children.
Once our kids are adults, they will be able to access the assets themselves, but NOT all at once. They will be given distributions at certain age triggers. The last thing we want to do is to cripple our kids through entitlement.