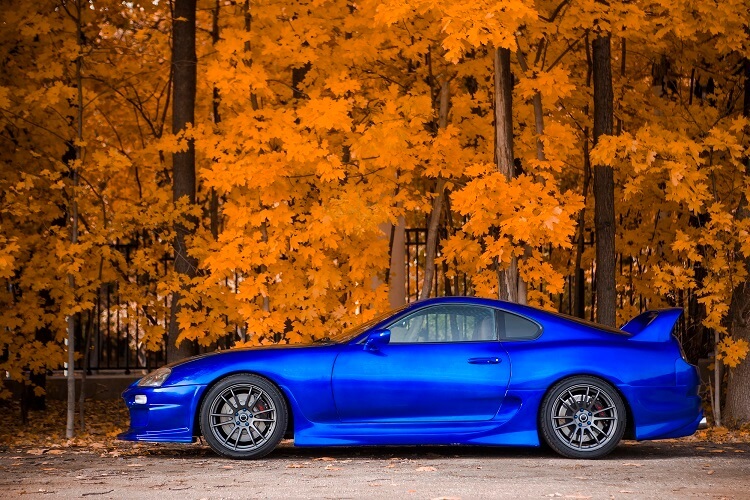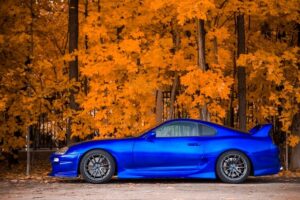 Here's our latest interview with a millionaire as we seek to learn from those who have grown their wealth to high heights.
If you'd like to be considered for an interview, drop me a note and we can chat about specifics.
My questions are in bold italics and his responses follow in black.
Let's get started…
OVERVIEW
How old are you (and spouse if applicable, plus how long you've been married)?
My spouse and I are both 46 years old (though she will tell you I am 4 months older) and we are celebrating our 20th wedding anniversary this month! [Editor's note: this interview was conducted in May.]
I'm kind of a jokester so you will see some humor in my answers.
Do you have kids/family (if so, how old are they)?
We have an 11-year-old son who hates school and likes to play video games.
My wife and I used to say we would have 1-2 children. After the first one, I broached the subject with her and was told we were fine with one. Ha!
What area of the country do you live in (and urban or rural)?
We live in a large, thriving city in Texas.
There are actually paved roads and we don't ride horses here, which of course conflicts with the Texas that is portrayed in movies.
What is your current net worth?
$1.1 Million (that the government knows about)
What are the main assets that make up your net worth (stocks, real estate, business, home, retirement accounts, etc.) and any debt that offsets part of these?
Here is how it breaks down:
Primary Residence: $468k (bought it 13 years ago for $277k)
Cash/Money Market: $84k
Retirement IRAs/403b: $413k
Retirement Pensions: $69k
Texas Prepaid Tuition Fund: $41k
529 Plan: $20k
Vehicles (blue book): $37k
Gold/Silver: $3k
My son has 2,500 square feet upstairs to himself. I know, it's ridiculous.
We have $0 debt! More on that later.
EARN
What is your job?
I am a CPA and have worked in auditing for my entire career, except for a one-year stint as a financial advisor (big mistake!).
I jumpstarted my career with one of the Big 4 accounting firms (2 years), then switched to the internal audit side.
I was a financial auditor for 17 years, but 5 years ago I started to get bored and moved to the information technology side.
Today I work for a large healthcare/academic/research institution as a Senior Manager in IT audit. I love technology so the last five years have been a blast.
What is your annual income?
$141,000.
Tell us about your income performance over time. What was the starting salary of your first job, how did it grow from there (and what you did to make it grow), and where are you now?
My very first job (before Big 4) was with an insurance company doing field audits.
They wanted me to move from Texas to Los Angeles and pay me $30k (this was 1997, but that was still not a lot for California at the time). I negotiated up to $35k, then got lucky and found a decent garage apartment for only $650 a month so I could afford to eat.
I was hardly ever in L.A. because of the travel. I used to pay bills by phone while on the road (that was considered high tech back then).
I only lasted about six months and moved back to Texas after getting engaged and a job with the Big 4.
After the Big 4, I worked for an investment company, a real estate company (chose this offer over Enron, a great decision in hindsight), a large bank, a financial advisory firm, a chemical/refining company, a local county, an insurance company, and then my current position. There was a great deal of jumping around early in my career but it allowed me be promoted and continue to grow my salary over the last 22 years.
What tips do you have for others who want to grow their career-related income?
There are only three ways to grow your career-related income:
Getting raises (and/or promotions) at your current company.
Taking another job outside your company that pays more.
Stealing from your current company (Just kidding, never do that. I am an auditor and will find you).
The raises associated with option #2 are usually more than #1.
My dad worked for a bank for over 25 years and those days are long gone. Recruiters expect there to be movement on you resume – but not too frequently – as that could be red flag that you are a professional job hopper. Staying at the same company for five years nowadays is like twenty years in the past.
It's a different world out there, but leaving your company to take another job ONLY for the money should never be the sole reason. Does the new job offer you a chance to learn and grow? Experience a different industry? Build skills that will be more valuable down the road? Will they pay for you to go back to school? All of these factors should be considered before making a jump. And don't forget about the culture and whether it is a good fit for your personality and values.
Here are some tips for getting raises and/or promotions at your current company:
Work Harder Than Anyone Else: I don't mean more hours, necessarily. I believe in working smarter and taking on more responsibilities than listed in your job description.
I always volunteer for extra projects ("stretch assignments") that will give me more exposure to senior management and challenge me to learn and do more. Sometimes I even come up with projects myself to improve and streamline our processes.
For example, I formed a data analytics team and we offered our services to other departments within the company. We ended up recovering almost $300,000 and saving hundreds of man hours with this initiative. No one asked me to do it; I just did it to challenge myself and see if we could help our institution. It has paid big dividends for my career and salary (I've received an average yearly raise of $8,000 a year over the last five years!).
I've also obtained the relevant certifications for my field (CPA, Certified Internal Auditor, Certified Information Systems Auditor, Certified Fraud Examiner, etc.).
Document Your Accomplishments: Always keep a list of everything you have accomplished (including improved metrics) at your company. Be ready to discuss them at any time. You never know when that list may come in handy. It makes your performance discussion much easier.
Do Your Homework: Find out how much you are worth in the marketplace by visiting sites like salary.com and salaryexpert.com. There is so much useful salary information out there nowadays there is no excuse for not knowing your value.
Ask: Don't be afraid to ask for a raise when the timing is right. Discuss your list of accomplishments, present your salary research (and other offers if you have them), and then ask for a specific raise amount as a percentage. The absolute worst thing that could happen is hearing the word "no". Just make sure your ask is reasonable and not out of line with what you see in the market. You don't want to come across as greedy and ungrateful.
What's your work-life balance look like?
It's awesome. I rarely work overtime (work smarter!) and take advantage of the 9/80 flex schedule, so I have every other Friday off.
My wife and I use that day for recording our podcast, lunch dates, and running errands (maybe even Bed, Bath, & Beyond if we have enough time). It's almost a challenge to see how much we can fit into that day before having to pick up our son from school.
Do you have any sources of income besides your career? If so, can you list them, give us a feel for how much you earn with each, and offer some insight into how you developed them?
Most of our income is from my salary. My wife was making $60k a year before she was laid off two years ago. Luckily, we have always lived below our means, so absorbing that big a loss in income was manageable.
She's now doing the same type of work on a contract basis – I estimate she will earn $10k this year.
Other sources of income is from our side hustles:
$3,500: my wife sells jewelry for an online company.
$2,100: my wife runs a Facebook page for her former employer.
$900: I run a website for my HOA.
We have been focused on increasing our passive income lately:
We've been brainstorming ideas on how to earn more from her jewelry side hustle.
We have a weekly podcast (humor) and are trying to increase downloads to 20,000 a month so we can begin earning advertising revenue.
I am in the middle of a crazy goal of writing 12 e-books in 12 months. I'm five months in and just finished my sixth book (mostly finance topics, but a couple of fiction comedy books as well). After I'm done, I'll spend the next 12 months marketing them.
We are also considering starting a T-shirt company and a website/blog.
There are so many opportunities out there to increase your income if you are open to them. Of course, trying to balance all of this with a fulltime job can sometimes be a challenge.
I have steered clear of investment properties because I've heard too many horror stories and don't have the stomach for taking on any debt or large, unplanned expenses.
SAVE
What is your annual spending? What are the main categories (expenses) this spending breaks into?
I don't track it too closely, but here are some major categories:
Real Estate Taxes: $11,000
Insurance (life/property/auto): $6,200
Utilities: $5,000
Groceries: $5,200
Vacations: $4,000-$6,000
Both of our cars are paid off.
Do you have a budget? If so, how do you implement it?
My wife's eyes gloss over when I mention a budget, so I try to keep it simple. I have what I call a Bill Tracker, which is basically a spreadsheet listing all of our bills, amounts, when they are due, which paycheck they come out of, etc. There are columns for each month and I "check the box" after each bill is paid. Most bills are auto-charged on two credit cards.
Our goal has always been to smooth out our bills – we want 50% of the total amount coming out of the first paycheck of the month and 50% out of the second paycheck of the month. Like most people, I get paid on the 1st and 15th of the month. In order to do this, I called both credit card companies and asked them to change our due dates to coincide with my 1st and 15th paycheck dates.
So for example, if your monthly bills total $3,000, charge $1,500 worth of bills on one credit card and $1,500 on another card (maximize points by putting certain bills on cards that reward those types of expenses with more points). Have the first card due on the 10th (pay out of your paycheck on the 1st) and the other on the 25th (pay out of your paycheck on the 15th).
I only recommend this approach if you are diligent about paying off both credit cards in full every month. If not, you can replicate the approach with direct debits to your checking account.
Smoothing your expenses is great, especially if you have a mortgage and car payments all due on the 1st of the month. You can call your auto lender and ask them to move your due date. If they say no, just make an extra payment after your regular payment, then you are one month ahead and can pay the bill on any day of the month going forward.
I developed this approach after struggling to pay the mortgage and two car payments out of the first paycheck of the month. We were cash poor on the 1st and rich on the 15th. It was madness!
My wife is extremely frugal (I was chastised for not using coupons early on in our relationship) and has taught me her Jedi money-saving ways. She is a big reason why we have been able to save so much over the years.
What percentage of your gross income do you save and how has that changed over time?
Our savings percentage has definitely increased over time as our income has gone up.
A raise or promotion is the best time to increase your savings rate because you won't even notice it.
We are very diligent savers. Here is how it breaks down in yearly dollars:
$10,968: Compulsory Contribution to my pension fund (match is $9,696)
$10,200: Money Market Fund (for major emergencies)
$4,800: 529 Plan
$3,800: Passive Income Business Support
$2,400: Roth IRA
$2,400: Christmas Fund
$1,500: Summer Camps
$1,200: Precious Metals (gold & silver coins)
$600: 403(b)
Total: $37,868
That is a 27% savings rate. If you include the pension fund match, the savings rate increases to 34%.
That is just my paycheck. In addition, we save every dollar my wife earns from her contract work (after giving 10% to charity and setting aside 22% for taxes). The remaining amount is allocated between "buckets" in our savings account to be spent on experiences (e.g., vacations, concerts), minor emergencies, (e.g., broken water heater) or our passive income businesses.
Now, I see the stories all the time about a little old lady who never made more than $60,000 a year, hoarded money and cats, retired, continued hoarding money and cats, and had $10 million sewn into the mattress she died on. Conversely, I see the stories about people who make lots of money, spend it all, go into credit card debt, and end up being supported by their children when they are older because they never saved a dime. My goal is to be squarely in the middle of these two extremes.
I want to enjoy life now, spend money on experiences and things that relate to my soul purpose, never be a financial burden to my grown child, and retire with a decent nest egg so I can enjoy retirement. Isn't that the real American dream?
What is your favorite thing to spend money on/your secret splurge?
Before we had a kid, it was definitely the movies and eating out. We used to go to 3-4 movies on the same day.
Nowadays, it is vacations and cruises. We like to go big and go to Disney every other year, and we just booked our third cruise for spring break. The vacations are expensive, but we pay with cash and enjoy spending the time with our son before he becomes a teenager and doesn't want anything to do with us.
I like buying the latest tech gadgets. My wife has an obsession with stuffed animals and Funko Pops. They are everywhere around our house.
INVEST
What is your investment philosophy/plan?
Diversify, diversify, diversify. I can't say that enough!
Diversification is an investor's best friend. Our portfolio is fully diversified with stocks, bonds, and REITs from all over the world.
I use Vanguard index ETFs and my philosophy is to start saving early, do it consistently, and increase your saving rate each time you get a raise or promotion. Building wealth should be simple and easy.
Here is how our portfolios are structured:
Core Portfolio
I have over 20 years of experience investing in the stock market (and during my short stint as a financial advisor, I had my Series 7 license).
The very first stock I ever bought was Campbell's Soup (I believe Money magazine recommended it at the time) and I had no idea what I was doing.
Then the internet mania hit and I put everything in a mutual fund that invested in internet startups. It did well for a while, but then crashed with the internet bubble. That caused me to get really serious about studying investing and the markets. I've been a personal finance junkie ever since.
After years of trial and error, I finally settled on my strategy by using logic. Here is my step-by-step thought process:
Realistically, there are only a handful of investments in the entire world: stocks, bonds, real estate, commodities (e.g., gold, silver, oil, water, etc.), collectibles (e.g., art), and currencies (including crypto, though I agree with Warren Buffet that it is a joke).
Commodities, collectibles, and currencies can be difficult to understand and you can lose a lot of money if you don't know what you are doing.
This leaves stocks, bonds, and real estate as the best investment options.
The best way to invest in stocks is by investing in the entire stock market. This ensures perfect diversification (different sectors, market caps, and styles), maximizes your chances for gain, while minimizing your risk of losses. With stocks, you should invest in both U.S. companies and those in based in other countries, which increases your diversification even further. Vanguard provides the cheapest and most efficient ways to invest in both markets.
The best way to invest in bonds is by investing in the entire bond market (government-mortgage backed bonds, treasury/agency bonds, industrial/utility bonds, corporate bonds etc.). This ensures perfect diversification (different sectors, maturities, and credit qualities), maximizes your chances for gain, while minimizing your risk of losses. With bonds, you should invest in both U.S. bonds and those issued in other countries, which increases your diversification even further. Vanguard provides the cheapest and most efficient ways to invest in both markets.
The best way to invest in real estate (using REITs) is by investing in the entire real estate market (apartments, rental houses, malls, office buildings, restaurants, storage facilities, strip centers, etc.). This ensures perfect diversification (different sectors, market caps, and styles), maximizes your chances for gain, while minimizing your risk of losses. With REITs, you should invest in both REITs with properties in the U.S. as well as REITs with properties outside the U.S. Vanguard provides the cheapest and most efficient ways to invest in both markets.
My Core Portfolio strategy utilizes the following six investments:
Vanguard Total Stock Market Index (13.25% average annual return – 10 years)
Vanguard Total International Stock Market Index (6.84% average annual return – 10 years)
Vanguard Total Bond Market Index (3.42% average annual return – 10 years)
Vanguard Total International Bond Market Index (3.31% average annual return – 10 years)
Vanguard Real Estate Index (15.49% average annual return – 10 years)
Vanguard Global ex-US Real Estate Index (4.45% average annual return since inception – 8 years)
Check out these rock-bottom expense ratios associated with these investments:
Vanguard Total Stock Market Index (VTSAX) (.04%)
Vanguard Total International Stock Market Index (VTIAX) (.11%)
Vanguard Total Bond Market Index (VBTLX) (.05%)
Vanguard Total International Bond Market Index (VTABX) (.11%)
Vanguard Real Estate Index (VGSLX) (.12%)
Vanguard Global ex-US Real Estate Index (VGRLX) (.14%)
In most cases, the ETF versions of these funds have even lower expenses. Here is my current portfolio allocation (all ETFs):
40% Vanguard Total Stock Market Index (VTI)
20% Vanguard Total International Stock Market Index (VXUS)
15% Vanguard Total Bond Market Index (BND)
5% Vanguard Total International Bond Market Index (BNDX)
15% Vanguard Real Estate Index (VNQ)
5% Vanguard Global ex-US Real Estate Index (VNQI)
Basically, it is 60% stocks, 20% REITs, and 20% bonds, with literally thousands of investments across these categories. I sleep well at night knowing I don't have to worry about a particular company going out of business, a tenant not paying rent, or a foreign government defaulting on its bonds. That's the magic of perfect diversification.
Over the last ten years, my Core Portfolio has averaged 8.5%. Just for kicks, I sometimes compare my returns to those of my money manager idols (Ray Dalio, owner of Bridgewater Associates, and David Swensen, endowment fund manager at Yale). Let's just say I "beat" them on a regular basis, so I must be doing something right. Haha!
In theory, these Core Portfolio holdings are the only investments you will ever need. The percentage of your portfolio allocated to each depends on your age, risk tolerance, and how long you can leave the money in the market. Generally, the younger you are, the more you will want to allocate to stocks and REITs, and less to bonds. The older you are, the more you will want to allocate to bonds, with less to stocks and REITs. I use the Core Portfolio for all of our retirement accounts, except my Roth IRA. My Roth IRA ($22k) is invested in my Play Portfolio.
Play Portfolio
One of the best strategies for having "fun" in the market outside of your Core Portfolio (which should be boring), is to have a play account where you can go crazy and trade whatever you want. This play account should represent no more than 5% of your total investable assets. It's kind of like skipping sugar all week and treating yourself to one big dessert on Saturday.
I don't have time to invest in individual stocks and keep up with financial statements and earnings; I would rather spend my time doing other things. That being said, here is my step-by-step thought process for my Play Portfolio:
Individual stocks (and options) can be time consuming to keep up with. My time is better spent increasing my passive income from side hustles.
There are certain sectors of the U.S. economy where the majority of the growth occurs. These sectors include businesses engaged in technology, the internet, biotechnology, and health care.
The best way to invest in each sector is to invest in the entire sector. This increases diversification (by owning hundreds of companies) and allows me to participate in the overall growth of the sector without worrying about a single company going under and losing my investment. The cheapest and most efficient ways to invest in these sectors is through an ETF.
The ETFs I select must beat (on average) the Vanguard Total Stock Market Index (VTI). Otherwise, I should just put my money in VTI if I can't beat the total stock market returns.
Using this logic, I conducted a screen and discovered the following investments:
Invesco NASDAQ Internet ETF (PNQI)
Holds 85 stocks, including Facebook, Amazon, Alphabet, Netflix, Alibaba, eBay, and Twitter
Expense ratio: .60%
Average Annual Return Over 10 Years: 22.37%
iShares NASDAQ Biotechnology ETF (IBB)
Holds 222 stocks, including Gilead Sciences, Celgene, Amgen, Biogen, and Vertex Pharmaceuticals
Expense ratio: .47%
Average Annual Return Over 10 Years: 17.17%
Vanguard Health Care ETF (VHT)
Holds 362 stocks, including Johnson & Johnson, Pfizer, UnitedHealth Group, Merck & Co, and Abbott Laboratories
Expense ratio: .10%
Average Annual Return Over 10 Years: 16.13%
Vanguard Information Technology ETF (VGT)
Holds 318 stocks, including Microsoft, Apple, Visa, Cisco, Mastercard, Intel, Oracle, PayPal, and IBM
Expense Ratio: .10%
Average Annual Return Over 10 Years: 19.13%
Each of these ETFs has consistently beaten the total stock market (VTI: 14.87%) over the last ten years. I expect each sector to do well over the next ten years, but I don't bet on just one. I place 25% of my total Play Portfolio equally into each ETF.
I effectively own 987 stocks in the sectors of the U.S. economy associated with the greatest growth – both in the recent past and the foreseeable future. I never have to keep up with research on individual stocks, which means I have more time to do other things.
My Play Portfolio has averaged 19.87% over the last ten years. Not too shabby.
What has been your best investment?
By far it has been the Invesco NASDAQ Internet ETF (PNQI). It has averaged 22.08% over the last 10 years as compared to the 14.87% for the total stock market (VTI).
What has been your worst investment?
Gold (GLD) and Silver (SLV) exchange-traded funds.
They are very volatile. I still like to put some money ($1,500 a year) into gold and silver, but now I buy coins. If the zombie apocalypse breaks out, I'm grabbing my coins and heading to Mexico. If there's enough room left in the car, I'll take my wife and son too. Ha!
What's been your overall return?
Core Portfolio: 8.5% (average annual return over 10 years)
Play Portfolio: 19.87% (average annual return over 10 years)
Typically, my Play Portfolio outperforms my Core Portfolio on a yearly basis and I'm tempted to sell my Core Portfolio holdings and go all in on the Play Portfolio holdings; but I have to remind myself that it wouldn't be prudent from a diversification perspective.
And I know as soon as I make the change, there would be bear market and I would get killed. LOL.
How often do you monitor/review your portfolio?
I look at it weekly and rebalance it quarterly.
NET WORTH
How did you accumulate your net worth?
Most of our net worth is from saving and investing. I haven't inherited much money over the years but I have used creative financing in the past.
In 2013, my mother passed away after a short illness. It was absolutely devastating to my dad and me. I am an only child. Their house was paid off at that time and he wanted to downsize to an apartment. After he sold the house, he netted $160k. Our mortgage at the time was $177k. I went and pitched him on an idea: let me take the $160k and apply it to our mortgage. I would presumably be inheriting the money at some point anyway. In return, I agreed to pay him $5,000 a year for the rest of his life.
This would effectively reduce our mortgage payment from $1,400 to $416 a month. He got a guaranteed return on that money (3% a year) without ever having to worry about it running out. Because he is a smart banker, he made me sign a contract.
I used $17k from my bonus at work and paid off our mortgage! It was a win-win for all of us.
I also used another creative strategy when it came to our vehicles. He had an old Ford Expedition that was in bad shape and my mom's Buick, which was old but had very few miles. My wife had already been on me about buying her a new RAV4 with a better sound system. Her current RAV4 was paid off.
I pitched my dad on us giving him my wife's RAV4, which was still pretty new. I sold the Expedition and Buick, taking in around $6,000 total. I used that $6,000 toward the purchase of my wife's new RAV4. Everyone got what they wanted. Another win-win.
What would you say is your greatest strength in the ESI wealth-building model (Earn, Save or Invest) and why would you say it's tops?
I would say the investing part of the model. I feel like my Core and Play Portfolios work and I am 100% committed to them.
What road bumps did you face along the way to becoming a millionaire and how did you handle them?
The 2008 market was pretty brutal, but I stuck to my guns and didn't sell anything.
That was a big turning point in my ability to stay disciplined and invest for the long-term.
What are you currently doing to maintain/grow your net worth?
Trying to continually provide value while at my day job and growing our passive income.
Sticking to my investing philosophy, not panicking, and trusting that everything will work out in the long run.
Do you have a target net worth you are trying to attain?
I think $4 million is a good target. That might seem unrealistic given my current retirement account balances, but not when you factor in the pensions.
If I work another 15 years and retire, I would have the following yearly pension payouts:
$64,860 Pension #1
$30,000 Pension #2
$94,860 Total
That would be like having a $2.37 million nest egg and withdrawing 4% a year.
If I conservatively figure the rest of my retirement accounts will grow to $1.63 million by then, that would be $4 million. My goal between now and retirement is to increase passive income to hedge against any unexpected market (or life) events along the way.
How old were you when you made your first million and have you had any significant behavior shifts since then?
I was 44 years old and knew we were getting close so I calculated our net worth and we exceeded $1 million for the first time.
I told my wife, then we congratulated each other and started watching a Netflix show. I didn't drive to the dealership and buy a Ferrari to celebrate. We kept our same habits: spending money on experiences, saving, and investing.
When you have sound financial principals ingrained in your behavior, no amount of money or windfall will be able to change them.
What money mistakes have you made along the way that others can learn from?
If I were to do something differently, it would be to have implemented my Core and Play Portfolios (and discipline) much earlier in my life.
For years, I didn't have much of a strategy and didn't take investing that seriously. Oh to get those years back would be a blessing!
What advice do you have for ESI Money readers on how to become wealthy?
I would first question what it actually means to be wealthy. Does it mean $1 million in net worth? $5 million? $10 million?
In the eloquent words of Dave Ramsey: "If you eat enough lobster, it starts to taste like soap."
There are lots of people worth $1 million that are miserable and don't feel like they're wealthy. Heck, there are billionaires that hate their lives.
For me, becoming wealthy should never be the goal because the goalposts will move on you. If you make it to $1 million, then you'll want to get to $5 million. Once you hit $5 million, then why not try for $10 million? The human mind is hardwired to always want more so you have to break that type of thinking. Using my wealth to help others and provide for my family is the goal. What good is your wealth if it doesn't help others?
FUTURE
What are your plans for the future regarding lifestyle?
I doubt my lifestyle will ever change. I've never been a big spender and if I came into a sudden windfall, I would probably by an old Toyota Supra and make it look just like the one that Brian restored in the original Fast & Furious movie (we are huge fans of the franchise). My wife said if we won the lottery, she would just stay home and watch Netflix all day. I think retiring at 62 is a good age. I guess you could call that retiring early?
An accountant once told me that if picking strawberries paid the same as accounting, he would be in a field picking strawberries. I love auditing because I get to learn so much – I don't know that I would want to downsize to another job – but if I did, I would want to work at Chick-fil-A. The employees are just so nice and friendly. The chicken and lemonade are pretty good too.
What are your retirement plans?
Once I retire, I want to become a full-time writer/blogger/podcaster. I'm doing it on the side right now and love it.
I would like to take my wife to Europe (she's never been), as well as drive across the U.S. and visit all of the big theme parks (we love carnival desserts and rollercoasters).
Are there any issues in retirement that concern you? If so, how are you planning to address them?
The one thing that concerns me is healthcare coverage. Who knows what it will look like in 15 years? Healthcare costs increase exponentially each generation and can wreak havoc on nest eggs.
I'm being proactive by working out regularly, eating clean five days a week (the weekends are for cheating), meditating, and maintaining a healthy weight (back my high school stats for weight, but not for hair on my head!). I hope doing all of these things will allow me to live a long (and healthy) life, but you never know. Life is rough and unpredictable, but staying positive and proactive is key.
MISCELLANEOUS
How did you learn about finances and at what age did it 'click'?
I took a class called Personal Family Finance one summer when I was in college. It was an elective but should have been mandatory for all college students. It opened my eyes about personal finances and planning.
Later I read the books Learn to Earn
by Peter Lynch and The Wealthy Barber
by David Chilton. I've been hooked on personal finance and investing books ever since.
Who inspired you to excel in life? Who are your heroes?
My parents.
They always encouraged me to get my education and work hard. My dad was President of a local bank for 25 years and drilled it in my head to build up my credit score and never get into credit card debt. I know he is proud that I have never paid one cent in credit card interest or late fees. That's a really a remarkable accomplishment in the culture we live in.
My grandfather was a great man and my hero. Each month, he invested money in DRIPs (mostly utility stocks for the dividends).
My grandmother was a bookkeeper who tracked their net worth on a monthly basis. I'm pretty sure that is where I got my accounting and investing skills from. It's in the family.
Do you have any favorite money books you like/recommend? If so, can you share with us your top three and why you like them?
I read almost 100 books a year, so this is a tough one.
Here are my top 3:
Learn to Earn by Peter Lynch: The book that started it all for me regarding saving and investing. This should be required reading for every high school student.
Killing Sacred Cows by Garrett Gunderson: I wasn't a big fan of his recommendations regarding insurance, but his chapters on finding your Soul Purpose and rethinking the accumulation lifestyle have completely changed my perspectives on money and how I should be spending my time.
Any book written by Jack Bogle. The late founder of The Vanguard Group leveled the playing field for all individual investors.
Do you give to charity? Why or why not? If you do, what percent of time/money do you give?
We regularly give 10% to charity.
Our favorite charities are we.org, Compassion (Christian charity that focuses on children in poverty), Feeding America, and DonorsChoose.org.
We also have a fully-funded $100,000 endowment at my alma mater for business students (we only contributed $25k over 5 years, but after corporate and bigger donor matches, it became $100k). Just this month we also committed to funding a $1,000 college scholarship to be awarded to a local graduating senior. We are really excited about that.
There is no better feeling than giving your time and money to charitable causes; I can't stress this enough. We get letters from our sponsored child (11-year-old girl in Mexico) through Compassion and there are no words to describe the feeling of supporting a child in a third world country. Her hopes and fears have shaken me to my core and made me so much more appreciative of the life and opportunities we have in America. Here I am trying to get to $4 million in net worth, while she doesn't have air conditioning and goes hungry some nights. It really changes your perspective and thoughts on giving.
On the volunteer time front, my wife and I have been very active in the PTA (President, Treasurer, Secretary, etc.) and I recently did a two-year term on my HOA Board (now that was an experience!). I've also taught seminars to local college students on how to get out of debt and the dangers of credit cards. I usually get so many questions because of all of the confusion out there.
Do you plan to leave an inheritance for your heirs (how do you plan to distribute your wealth at your death)? What are your reasons behind this plan?
We only have one child, so I guess he is the sole heir to our fortune (LOL). Our wealth will be willed directly to him (as long as he is 18).
I'm teaching him financial concepts now so hopefully he will be able to handle it. I want him to already be a good steward and giver when the time comes.
And I'll probably add a clause to our will that he has to buy an old Supra and fix it up.
I'd like to leave you with a quote from a podcast (The Minimalists) I recently started listening to that puts things into perspective:
"Love people, use things. The opposite never works." – Joshua Fields Millburn & Ryan Nicodemus