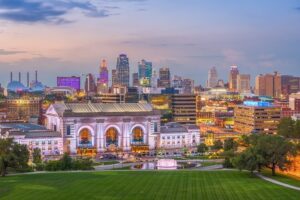 Here's our latest interview with a millionaire as we seek to learn from those who have grown their wealth to high heights.
If you'd like to be considered for an interview, drop me a note and we can chat about specifics.
My questions are in bold italics and his responses follow in black.
Let's get started…
OVERVIEW
How old are you (and spouse if applicable, plus how long you've been married)?
I want to start off by saying my life is a hot mess.
I don't think I'm anywhere near as organized or intentional as other people that have been interviewed.
So hopefully this interview inspires someone else because I feel anyone can do a better job than me if they make better decisions.
Both me and my spouse are 35.
We have been married 10 years.
Do you have kids/family (if so, how old are they)?
Two children, both under 4.
What area of the country do you live in (and urban or rural)?
Kansas City area.
What is your current net worth?
$1.03M. Just crossed the mark.
What are the main assets that make up your net worth (stocks, real estate, business, home, retirement accounts, etc.) and any debt that offsets part of these?
Assets:
IRA/401k/ROTH: 640k
529 Plans: 41k
Brokerage: 80k
Property: 350k Primary residence
Rental Properties: 846k
Cash: 45k
Total: 2M
Debt:
657k in rental mortgages
266k primary mortgage
60k Various Lines of Credit
Total: 983k
EARN
What is your job?
I'm an Entry Level Manager in manufacturing with no direct reports.
My spouse is a Manufacturing Specialist with no direct reports.
What is your annual income?
Current Job Income: 115k
Spouse: 85k
Rentals: 10-40k (have been reinvesting everything so I haven't kept track)
Trade lines: 1k per month
Tell us about your income performance over time. What was the starting salary of your first job, how did it grow from there (and what you did to make it grow), and where are you now?
First big boy job out of college was a coordinator in a manufacturing plant earning $20 per hour a little over 10 years ago.
I have worked in manufacturing plants for the last 10 years until 2017 when I got an office job. I never made six figures until last year.
Spouse was the same and worked entry level jobs out of college and still doesn't make six figures but now also has an office job.
What tips do you have for others who want to grow their career-related income?
SWITCH COMPANIES: I never got any major raises until I changed companies. That is where the income growth came from for both of us.
The last company I worked at I noticed a constant problem. The culture was so cut throat getting ahead was not happening unless people transferred to another location within the company. If you are a rock star at work it won't be recognized if you also work with a bunch of other rock stars and budgets are tight.
When we switched companies we both received 40-50% raises each time. I'm on my 4th company, wife is on her 3rd.
What's your work-life balance look like?
It's ok right now as I don't mind working until 6 pm. But since children entered the picture it has been difficult to complete the work needed and take care of the kids every night. Honestly I should probably be working on the weekends to keep up with my work.
Lately my rentals are taking a mental toll on me because I bought too many in too short of a time period and I'm stupid.
Do you have any sources of income besides your career? If so, can you list them, give us a feel for how much you earn with each, and offer some insight into how you developed them?
I didn't start hustling until 2015 when my first child was born. I started driving for Uber after the child went to bed. I saved everything from that to build their 529. I continued until the 2nd came along and did the same but just ran out of energy to continue.
I got into rentals the year after that. I have since jumped in with both feet as a buy and hold investor. Current outlook is when the mortgages are paid off it will replace my current day job income.
I have bought about 5 houses way below market or with lots of upside. When I get done doing light rehab on them I have significant equity created.
Real life example:
4br 2ba house
Bought for 120 (401k loan as down payment)
Rehab 25k: funds from cashflow and credit cards
Value after I got done: 210k
Rent: $1,500
Refinanced out 80% of 210k
I received my down payment money back, paid back the renovations, and another 20k to do things with, and have a cash flowing rental.
Second income source is selling trade lines. They honestly keep us in the black some months.
My advice to younger readers is to so SOMETHING on the side at night or weekends to generate income even if it's working on your own career.
It's scary to think how much time I wasted watching TV or playing video games which added no value to my life.
SAVE
What is your annual spending?
Probably 90k. I hardly keep track anymore. Which is a bad thing.
What are the main categories (expenses) this spending breaks into?
Life has become so hectic and expensive with the children and daycare that I just try to keep a positive cashflow these days. But sometimes go negative.
Estimate:
Mortgage: 2000
Daycare: 2000
Transportation: 500
Food: 700
Medical: 500
Utilities: 600
Money that I have no idea where it's going: 1,000?
Money is flowing out so fast these days I'm just trying to fill the funnel faster than it's running out.
Do you have a budget? If so, how do you implement it?
I used to have a budget when it was just me and the wife. It was VERY effective. Now we just try not to spend too much.
One major success we had was when it was just the two of us. We would have "Frugal February". We would each get $50 cash for the week. That would have to cover food, gas, anything else we wanted. This allowed us to finally use up food sitting in the pantry. It always drove me nuts when food was in the freezer or pantry yet grocery shopping kept bringing in more.
I really recommend everyone clear out their pantry and freezers and get creative with food they already have.
What percentage of your gross income do you save and how has that changed over time?
We started out saving 10-15% out of college strictly in our 401k's in 2008. That was just lack of knowledge at the time. We didn't start bumping it up to 15-20% until 2011.
In 2012 we started bumping it up to 50%+. 2012-2015 is when we did most of the heavy lifting. It was the most we were making at the time with the least amount of expenses.
Currently saving 35%.
Always maxed out our 401ks since 2012 as well as IRA's then some more into brokerage and cash savings.
What is your favorite thing to spend money on/your secret splurge?
Eating out.
Now it's becoming more frequent because the children are screaming for food when I pick them up after work. My 2 year old can't even wait 10 minutes for a home cooked meal before he has a nuclear meltdown.
I myself like burgers and Chinese food.
INVEST
What is your investment philosophy/plan?
I throw everything into index funds with a little bit of single stocks that hardly performed well.
I still do a direct stock purchase plan. Many companies allow you to buy stock directly from them for free in amounts as small as $25. I think Robinhood is a lot more user friendly these days and $0 in fees to boot. I'm still stuck buying individual stocks like my great grandma.
Recently it has been real estate. I have purchased 10 this year. Yeah I know, it's dumb. I won't argue with you there.
I am now trying to stick with undervalued properties. But I am still maxing out retirement vehicles with index funds.
I am a big fan of covered calls and have been using those the last few years in my brokerage account. I will sell low risk out of the money calls to generate additional income in retirement.
What has been your best investment?
Getting better jobs. That has been the foundation in order to build everything else. I couldn't have saved a large portion of my income or invested in real estate if I didn't have a good foundation which is my job.
What has been your worst investment?
Most recently, two old houses. They will take 10k in structural work that I don't really want to do but will need to get done if I ever plan to sell them.
What's been your overall return?
Unknown. I checked my net worth since 2011 and it's currently going up between 80-150k per year despite my poor choices and spending habits.
How often do you monitor/review your portfolio?
I check daily but mostly to monitor any possible fraudulent charges.
NET WORTH
How did you accumulate your net worth?
I started with $0 back in 2007.
We always contributed to our 401k plans and Roths IRA's. We actually didn't start maxing them out until 2012.
Then when started making a little more we started investing outside our retirement plans.
Our Rule: Invest the max you can then figure out how to live on what's left over. Never let your foot off the gas just to increase your lifestyle.
What would you say is your greatest strength in the ESI wealth-building model (Earn, Save or Invest) and why would you say it's tops?
Savings hands down. I never earned a lot or hit 10 baggers with my stock picks.
Keeping costs low. We never had a car payment and to this day have never paid for than 9k for a car. (This also keeps maintenance and insurance costs low.)
I truly believe a lack of car payments and high costs that come with them would be what helped out the most in the beginning to build a strong foundation. I never spent more than 10% of my income on a vehicle. Our most expensive car we bought last year for 10k. We commute 30+ miles each day for work so we absolutely destroy the value of any car we drive.
We would not have gotten to a million for many more years if we had nice cars with payments.
Second would be keeping housing costs as low as possible. This saves on HVAC, Utilities, taxes, maintenance, it just stacks up.
What road bumps did you face along the way to becoming a millionaire and how did you handle them?
Market downturns and large expenses like medical bills.
I self-manage all my rentals which obviously is a headache sometimes. But I would be lazy if I said I didn't want to deal with tenants. I can do it most of the management with text messages these days.
I have taken about 60k out of IRAs to invest in real estate and might have to take another 50k out in the future. But the net worth keeps marching upwards none the less.
What are you currently doing to maintain/grow your net worth?
Maxing out retirement vehicles and finding under priced real estate that raises our net worth by 20k just by buying it.
Do you have a target net worth you are trying to attain?
When I was solely investing in equities it was a little over 2M for a very basic 50k a year lifestyle.
Now that I spend so much on children and other things I am shooting for 3M to 5M.
How old were you when you made your first million and have you had any significant behavior shifts since then?
35. Two years ahead of schedule.
What money mistakes have you made along the way that others can learn from?
Not understanding the impact that real estate has on your ability to save and build wealth.
My wife after 10 years of marriage finally actually apologized for not letting us own and live on one side of duplex when we were in our 20's. Yes, we kept our housing costs low and invested a lot, but it could have come so much faster had we got into real estate and dropped our housing costs to negative.
What advice do you have for ESI Money readers on how to become wealthy?
My advice is from a middle income lens. I never made a lot of money and still don't.
Our financial life feels like a unorganized mess compared to other people that have been interviewed. But we still managed to hit our goals so I know others can do the same because they can easily do it better than me.
I don't feel qualified to give much advice here but I'll do my best.
Sacrifice where others won't. (Mine has been cars and housing)
Invest as much as you can until you feel broke. (I still feel broke every week)
Once costs are as low as possible, increase your income as much as you can.
Profit x Time = Wealth
FUTURE
What are your plans for the future regarding lifestyle?
I'm searching for 150k in passive income from investments and real estate so we can retire early. We should hit that fairly easily by age 50 as we are already at 50-70k between real estate, dividends, and W9. As long as we hold down jobs it should be ok.
What are your retirement plans?
I want to slow travel the US, eat out often, go on lots of hikes, get back into auto racing, and help others realize their financial goals.
Financially It will feel great to tip generously and help others.
Are there any issues in retirement that concern you? If so, how are you planning to address them?
Medical costs. I know they are going nowhere but up.
My plan to address them is more of a blunt instrument of having a higher income. Earn as much as I can so that the costs can be absorbed. If I am bringing in 120k a year and medical costs 30k-50k then I should be ok.
$100k of income a year with a few million in liquid assets should be able to weather most storms.
MISCELLANEOUS
How did you learn about finances and at what age did it click?
Two major milestones:
I was watching Youtube in 2007 and saw a Dave Ramsey video of him on stage. It showed him with a chain wrapped around him and he talked about getting out of debt and the visual and audible sound of that chain hitting the ground was impactful to me.
That inspired me to learn more and stopped me from financing a new car like all the other new college graduates around me.
Obviously I'm not following the program but it inspired me to learn more and the difference between performing assets vs non-performing assets and how bad it is financially to finance vehicles when you are not making 100k+.
The second milestone was in 2011 when I found Mr Money Mustache & Financial Samurai which has morphed into the FIRE movement. I was a very early adopter of that idea and it helped us tremendously and I didn't even try very hard.
Who inspired you to excel in life? Who are your heroes?
I have looked up to Mr Money Mustache since 2012. He gave a voice to what I was thinking at times.
I never thought I excelled in life. I'm just a regular guy working a factory job that's working towards providing for my family and seeking maximum happiness in life.
Do you have any favorite money books you like/recommend? If so, can you share with us your top three and why you like them?
I have never read a money book but did listen to The Millionaire Next Door
audiobook.
It has been exclusively blogs like ESI, Financial Samurai, Root of Good, Mr Money Mustache. And a whole lot of Youtube videos. (I highly recommend ESI Money for some reason.)
Do you give to charity? Why or why not? If you do, what percent of time/money do you give?
My giving is my rentals. We provide housing to people that are single parents, have been homeless, bankrupt, and in tough spots that need a hand. I have found they are grateful to live in such a nice place. Assisted housing has an under supply of homes and waiting list that is years long.
I open up most of my places to people in need. But only 25% are currently filled in section 8.
Do you plan to leave an inheritance for your heirs (how do you plan to distribute your wealth at your death)? What are your reasons behind this plan?
Me and my wife plan to have a pretty specific trust. If everything works out the money will provide them free educations, and only payout if they hit certain milestones along the way and after college.