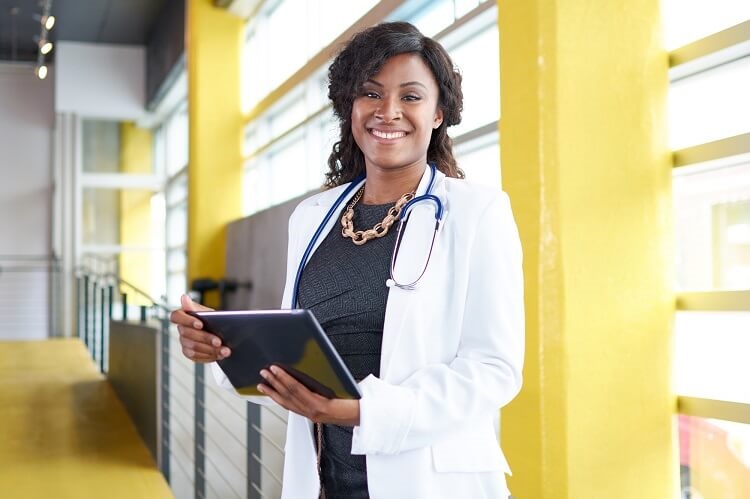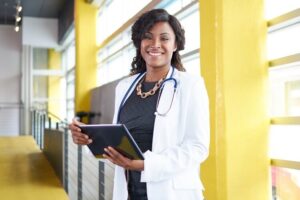 Here's our latest interview with a millionaire as we seek to learn from those who have grown their wealth to high heights.
If you'd like to be considered for an interview, drop me a note and we can chat about specifics.
My questions are in bold italics and her responses follow in black.
Let's get started…
OVERVIEW
How old are you (and spouse if applicable, plus how long you've been married)?
65 years old.
My second marriage was 16 years.
I was single 11 years prior to second marriage.
My first marriage was 12 years in length.
Do you have kids/family (if so, how old are they)?
I have three children 37, 34 and 31. All are working in their chosen professions and two have advanced degrees.
I paid for their undergraduate education. I started saving for their college education in the 1984 with series EE savings bonds deducted from my pay check.
I later opened Uniform Gifts to Minors accounts for each child which contained mutual funds initially funded from the cashed savings bonds. I continued to regularly contribute to these accounts.
I also purchased Zero coupon bonds which paid 7% at maturity. I would like to mention 529 college accounts were not created until 1996.
Two of my children attended state universities. One child received two academic scholarships.
At the time of their attendance, I received 50% of my salary as a state employee. This benefit enabled two children to receive 50% off their tuition.
My third child received a 50% academic tuition scholarship from a private school.
All my children also worked while attending college. The employer for two of my children gave $3,000 a year education benefit based on academic performance.
My third child worked on the college campus. The money they earned was for their personal use.
What area of the country do you live in (and urban or rural)?
I live in a southern urban area of midsize city and work in a small city in another state.
What is your current net worth?
$1.47 million
What are the main assets that make up your net worth (stocks, real estate, business, home, retirement accounts, etc.) and any debt that offsets part of these?
Assets
House: $395,000 (Paid $230,000 in 2002 and mortgage free in 2017)
Cash: $40,000
IRA: $800,000
403 B: $150,500
457 B: $45,500
Annuity: $43,000
Liabilities: None. I pay off my credit card monthly and have no debt.
EARN
What is your job?
I am a physician for 39 years.
What is your annual income?
Since 2016, $168,000 to $189,000. I do not have a side hustle or other income.
Tell us about your income performance over time. What was the starting salary of your first job, how did it grow from there (and what you did to make it grow), and where are you now?
My father didn't want my sibling and I to work because he was afraid that we would drop out of school with a low pay job. I did not have any after school jobs in high school. I had summer jobs only. I worked very little during my college years.
My first job as a medical resident in 1980 to 1984 earned $15,000 to $20,000.
While in medical school, I was in the National Health Service Corps Scholarship program for two years. At that time, the program paid for medical school tuition and provided a monthly stipend while in school. Repayment consisted of working in a medically underserved area equal to the years of financial support.
My undergraduate and medical school debt in 1984 was $13,000 (2019 inflation calculated $32,100).
My first job after completing the residency 1984 to 1990 earned $50,000 annually.
During my career, I have worked as a salaried employee with occasional side hustles as an independent contractor. I have worked in 7 different states relocating three times in 39 years.
I did not work continuously, taking off time for relocation, caring for my children, mother and husband.
The salary ranges do not represent yearly increases but are representative of annual minimum and maximum ranges.
1990 to 1992 earning $115,000 to $135,000.
1992 to 2001 with a side hustle earning $140,000 to $233,000.
2002 to 2008 with side hustle $180,000 to $195,000.
2008 to 2015 with side hustle $111,282 to $245,455.
What tips do you have for others who want to grow their career-related income?
In clinical medicine, income growth is based on medical specialty, geographical location, and willingness to relocate for employment.
Some of the lowest paying medical specialties are pathology, pediatrics, psychiatry, preventive medicine, family medicine and internal medicine.
The highest paying medical specialties usually involve the ability to perform procedures such as the surgical specialties, gastroenterology, cardiology, radiology, dermatology.
Working in a major metropolitan area with good climate is desirable and maybe associated with low salaries and high cost of living.
Living in a low cost of living area has a higher demand for the lower salary specialties.
Medical education costs are the same regardless of specialty. It would be very reasonable to pursue a high reimbursement specialty and live in a low cost of living area.
What's your work-life balance look like?
I have an excellent work-life balance.
Since 2016, I work 24-hour shifts, 6 days a month providing inpatient medical care.
My job is not located near my primary residence. I have an apartment near my job.
Do you have any sources of income besides your career? If so, can you list them, give us a feel for how much you earn with each, and offer some insight into how you developed them?
I have no other source of income.
SAVE
What is your annual spending?
About $65,000.
What are the main categories (expenses) this spending breaks into?
My biggest expense is housing which is about $24,500 which consists of my primary residence property taxes, insurance, maintenance and apartment rent.
My second biggest expense is having fun consisting of travel, hobbies and entertainment about $18,000.
Do you have a budget? If so, how do you implement it?
I have a monthly and annual budget.
What percentage of your gross income do you save and how has that changed over time?
I presently max out my 401k with the over 50 catch-up provision and 457b.
I save 15% of after tax salary.
I started investing in an IRA when the max was $2,000/ year and 401K max was $9,240. There were years when I didn't contribute the maximum amount.
I have taken about $80,000 from IRA after 59 ½ years old.
What is your favorite thing to spend money on/your secret splurge?
I spend money on my hobbies and travel.
I attend classes, purchase subscriptions, materials and equipment for several different hobbies.
Most of my recent travel has been within the United States.
INVEST
What is your investment philosophy/plan?
My philosophy is to always pay yourself first. Dollar cost average regularly and over time the investment will grow. I maintain a diversified portfolio. My greatest returns have been investing in individual stocks.
I don't believe in spending a lot of money on a depreciating item.
Every purchase price is negotiable. When I make a purchase, I always look for the best quality and will negotiate for a better price. I will buy used items. I have learned to always try to reduce or eliminate debt.
I try to take advantage of all the benefits offered by my employer which has increased my cash savings.
What has been your best investment?
My best investment was my education in medicine and learning about stock market investing.
For me, individual stocks perform better than mutual funds.
What has been your worst investment?
Real estate was my worse investment.
I bought a rental property at the peak of the real estate market boom. My husband as a contractor helped me with my property. When my husband became ill and the housing market crashed. I realized that I did not have the time or energy to be a landlord and maintain property.
What's been your overall return?
In general my investments are diversified and track the S & P 500 minus a few percent.
How often do you monitor/review your portfolio?
I monitor my portfolio daily.
NET WORTH
How did you accumulate your net worth?
I did not receive an inheritance or significant life insurance payment.
I accumulated my net worth from my earnings. I have always lived below my means. I made saving first.
What would you say is your greatest strength in the ESI wealth-building model (Earn, Save or Invest) and why would you say it's tops?
From the outline of my salary it has not increased significantly in 18 years. Most of my employment was in medically under-served area. I had a calling more than a career.
Saving is my greatest strength and investing second.
For me, it is not if something goes wrong but preparing when it goes wrong. Success favors a prepared mind. Having cash available allows for better deal negotiations. I have used credit to purchase real estate and as leverage for short term goals. If you have cash you do not have to worry about credit or a credit score.
What road bumps did you face along the way to becoming a millionaire and how did you handle them?
The biggest road bumps was taking care of mother, husband and college cost for my children.
My mother retired at 62 years old. She had a monthly Social Security and pension amounts less than a thousand dollars each. She lived with me for 18 years and helped me with childcare. I helped her financial needs. When my mother was diagnosed with cancer, I worked about 2 days a month on my side hustle over a year. I had the opportunity to spend time with my mother the last year of her life. I had enough cash to cover my expenses for over a year.
I have previously outlined how I paid for the majority of my children's undergraduate education. Because of their age range, there was 11 years of college attendance and expenses. During that time, over a thousand dollars was added to my monthly budget for college costs. My children's father did not pay for college costs.
My husband was diagnosed with cancer and survived 3 years and 3 months before he died in June 2018. During that time I worked full and part-time. My biggest expense was health care. I paid for expensive COBRA medical coverage and co-pays for medication and doctor visits. The medical insurance coverage was excellent.
What are you currently doing to maintain/grow your net worth?
I am downsizing by eliminating the cost of an apartment near my job.
Do you have a target net worth you are trying to attain?
I never really had a targeted net worth. I had targeted goals of paying for my education, my children's education and becoming debt free at retirement.
How old were you when you made your first million and have you had any significant behavior shifts since then?
I had a million in cash and assets at 57 years old. At that time, I had debt consisting of credit cards, two homes and an investment property.
I was not cognizant of reaching million dollar status because I had debt. I decided I wanted to become totally debt free at a time when my income was significantly decreased.
What money mistakes have you made along the way that others can learn from?
I suffer from financial loss aversion. I have held on to real estate longer than any possible significant gain. I have sold individual stock in a panic to prevent a loss. Since I realize I have this behavioral trait I develop an exit plan before I make a purchase.
What advice do you have for ESI Money readers on how to become wealthy?
Live below your means.
Save and invest part of what you earn no matter your income.
Become a lifelong learner. Add to your knowledge in your profession.
Educate yourself about money. I do not use the services of a financial planner. Remember that no one cares about your money more than you.
FUTURE
What are your plans for the future regarding lifestyle?
I plan to retire from my present job next year at 66 years old. I am presently single with no dependents without any debt.
My total expenses will decrease because I will not be maintaining an apartment near my job.
What are your retirement plans?
I will renovate my house my first year of retirement. I am also planning on taking two major trips out of the country.
I will continue volunteering for my present organization and find more volunteer opportunities.
I am planning on continuing my hobbies which might create an income stream. I am considering only occasional work in my profession.
Are there any issues in retirement that concern you? If so, how are you planning to address them?
My biggest concern in the future is maintaining my health.
I have been blessed with good health. I have purchased long term care insurance.
I am also making renovations to my house to make it handicap friendly to enable me to reside in my house for many years.
MISCELLANEOUS
How did you learn about finances and at what age did it "click"?
I learned basic budgeting and finance from my mother as a child. She always saved money for a rainy day.
I opened my first savings account at 16 years old.
I learned about mutual fund investing in my early thirties and stock investing in my early forties. I had a female friend and mentor who along with her husband were African American millionaires. Together they owned real estate and stock. He owned a small real estate agency. She had an MBA but did not have a high income job. Her occupation was a supervisor at the municipal electric company for 25 years. She taught me about stock investing. We would talk daily about various investments and attended investment conferences.
Who inspired you to excel in life? Who are your heroes?
I am an African American female. My parents lived through the Great Depression and stressed the importance of education. They always imbued a success mentality for my sibling and I.
My parents never owned a house. My father was a janitorial worker. He developed cancer when I was 17 years old and died when I was 19. My mother was my greatest inspiration.
As a child, my family always rode public transportation the bus or train. My mother learned to drive in her forties and purchased her first car. My mother worked many different jobs and side hustles. She worked in a sewing factory, children detention facility and post office.
To earn extra money, she did sewing alterations and cleaned houses in the white affluent areas. Working a full time job she attended college part-time. She never had an educational loan. It took her many years but she obtained a bachelor and master's degree in education. In her fifties, she became a teacher in the public school system and GED tutor.
Do you have any favorite money books you like/recommend? If so, can you share with us your top three and why you like them?
I have previously read all the books that you have recommended in your recommendation posts. I feel becoming wealthy is a mindset or the attitude that you develop to create wealth.
Living the Simple Life: A Guide to Scaling Down and Enjoying More
by Elaine St. James. I read this book 20 years ago. It helped me reframe what was really important to me in my life.
The Index Card: Why Personal Finance Doesn't Have to Be Complicated
by Helaine Olen and Harold Pollack. This is a book I would recommend to a person who is new to personal finance.
Thinking, Fast and Slow
by Daniel Kahnerman. This author won the Nobel Prize in Economics. He is known for his research in behavioral economics including loss aversion and Prospect theory. He discusses judgment in how we manage our money and investment decisions. I consider this book a must read for the serious investor.
Do you give to charity? Why or why not? If you do, what percent of time/money do you give?
I donate to charity on a monthly basis giving between $5,000 and $6,000 a year.
I also volunteer approximately 8 hours a month.
Do you plan to leave an inheritance for your heirs (how do you plan to distribute your wealth at your death)? What are your reasons behind this plan?
I am not planning to leave a major inheritance to my heirs. I plan to gift money while I am alive.
I really believe people don't value large amounts of unearned income.
I doubt that I will outlive my retirement savings because of my lifestyle. They will receive some money by default.